Increase Your Online Store Sales by Modifying Fashion Products Images
Updated on November 7, 2022 in
Photo Editing
by
Chetan M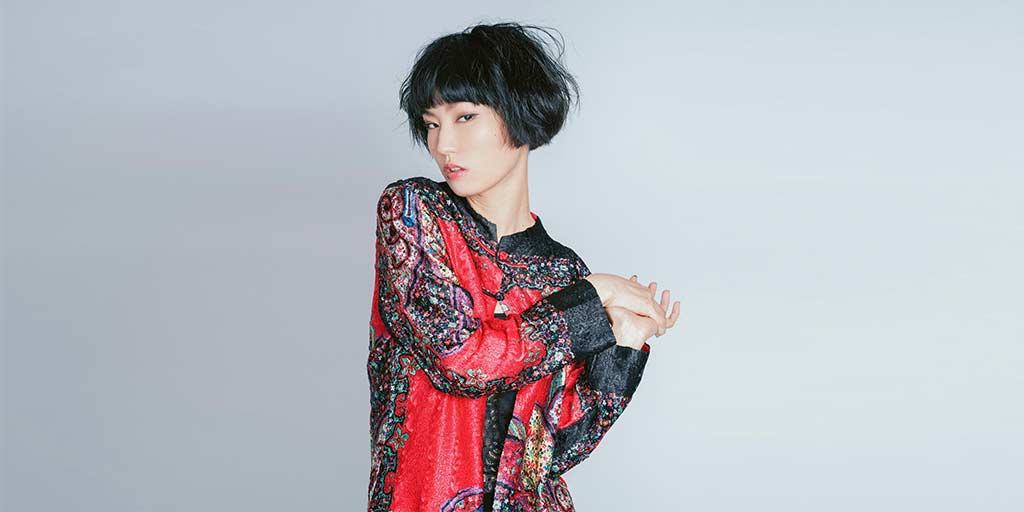 Modifying fashion Products images is the necessity of the hour. The online fashion world is where proficiency meets analytics. You should never sacrifice style for photography. A product image for your online store is key to promoting your products in the best light and captivating your sales. And for the aim to grow, modifying fashion images is your way to go.
Having lots of photos on your site, but if that does not look professional and presentable (high quality) then it doesn't add any significance to your online store.
In today's world, we will find multiple choices into eCommerce, however only a few remain outstanding. Online fashion brands boil down to 2 main components: Technique and Quality photography. The Results will be beautiful images that will showcase your product and enhance in rising sales figures of the company. This guide is very helpful to increase your online store sales by modifying fashion product images.
Your product image plays a very significant role when selling fashion products in your online store. To make sure you have the best possible professional eCommerce product images, you must start with a plan.
Why images are so important for your online store?
1. Images count as a "First Impression" for your online store
Images are the first thing your target audience sees when looking at a product page, and those first few seconds can be crucial in determining if the product is what they are looking for. Superior quality images can easily attract more and more customers and are helpful for increase your online store sales.
2. Seeing is believing, so pictures for an online store is very critical
Images can help a customer to find out the quality, size, design, texture, and colors. In lieu of being able to feel the product as in a retail store, great product photography attracts the user to explore the various details of the product. Also, initiate them to click on "more products or we can say attract customers to go to more products" and increase your online store sales.
3. Bad images can actually ruin the status of your online store:-
Using unprofessional or poorly optimized images for an online store can have a major impact on the reputation of your store and it can even take down store ranking. Make sure all of your product images are optimized and contain quality details on your store in order to be in top ranking.
In order to disregard such issues related to images, PixelPhant suggests you follow the below practices.
1. Use High-Resolution Photos
Start to increase your online store sales by using a high-resolution photo by taking the right picture quality. Low-quality pixelated images will put down your online store. Many viewers will click away from a web page if the images are grainy with low-resolution.
Make sure your images are clean, crisp, focused, and have a good resolution. The quality helps to drive the message that fashion is the subject of so many impressive sound bites, and gives it a strong voice of fashion. In this way, it will boost more and more sales.
2. Edit your photos properly
Only high-resolution images are not enough, you just have to edit the photos, convert them into a more creative, attractive, and presentable manner. Edited images can put or bring a lot of traffic to your online store and also increase your online store sales. . You can do whatever you want with it.
Try cropping, consistent sizing, Image color correction, cleaning up the Product background, and optimizing for web use to increase your online store sales by modifying fashion product images. Feel free to make use of the image in whatever way it works best for you. We know perfect product photo editing can increase your online store sales.
3. Standardizing your product image
The standard approach to your product can win more customers. When we talk about the standard approach, we mean the shape and size of your product.
It should look organized so that your customers who land on your page can get a good feeling about it, ultimately resulting in sales of your product.
4. Give a 360-degree view of your product
One of the main reasons for sinking your online store ranking is that customers can not touch your business. So to be 100% sure before buying any product online, the customer wants to view the product from all sides.
So, you have to give them a range of angles of images in this way they can easily see the fabric, color, and quality. You should also give an option of rotation of 360 degrees of the product. This plays a vital role in increasing your online store sales.
5. Test your images
Want to increase your online store sales? You just have to test your store images on a regular basis. Like, Is your image an ideal size? Should any image include a caption? Is there any image that was liked most or sold the most?
Testing is absolutely required. Testing will not only give you feedback about what kind of images to use in the future, but it may also tell you additional info about what your customers have a fondness for in terms of online business.
6. Consider color
The color of the product images also plays an important role in increase your online store sales. When we talk about color, this is referring to product color. Color influences more and more people towards your products. Variety in colors can be, a big win for the store.
Consider or choice of ideal color for the product or background of the product image is very crucial. With a little research, we can play around with colors so that it attracts more and more customers to our website. Variety in colors can be a big win for the store.
7. Do awesome things with your product images
You have to do awesome things with your product images so it should express itself in terms of the variety of the product, even if a customer does not read the text.
Being different and unique can bring awesomeness to your online store. The more creative we think, the more effective you can be in your domain.
And making your product images better you have to go to the best eCommerce image editing company—PixelPhan which will help you increase your online store sales.
Conclusion
As said before, modifying fashion images is the need of the hour. In the booming market of e-commerce, you must checklist all the key points that can bring you to sell. This list has concluded the best guide to Help you Increase Your Online Store Sales by Modifying Fashion Products Images. We hope this was helpful to you, and before you begin, we highly recommend you read our blog on How To Build & Grow Social Media Community For Your Brand?