Increase Instagram Followers With Just 10 Simple Tips – For Real!
Updated on November 1, 2022 in
Marketing
by
Alifiya Mustafa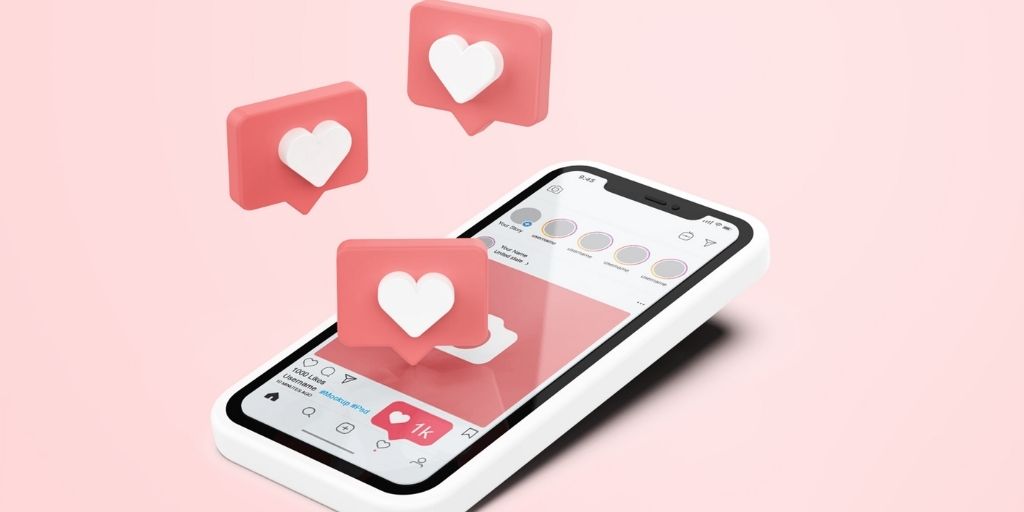 Whether you are an influencer, business owner, or just a random Instagram user, you must've though of a million ways to increase Instagram followers. But the competition is tough and it's quite hard to increase Instagram followers, especially when you're trying to sell something and build a business.
But trust me, it isn't impossible. And, if you religiously follow these 10 tips to increase Instagram followers, I can bet your profile will be flooding with potential followers that will help you grow and improve your visibility.
Why is Instagram so important?
There are more than 1.16 billion Instagram users worldwide. So, your probability to increase Instagram followers is pretty high. What you need for your business to grow are the customers, and Instagram is a powerful platform that can expose your business to millions of potential customers.
If we look at the statistics:
Almost 50 percent of the Instagram users follow a brand on the app
More than 80% of the customers confirm that Instagram helps them make the buying decision
73% of the people who like a product on social media are likely to recommend it to their loved ones
Instagram can help you gain 4 times better engagement than any other tool
People are going loco over Instagram and they want brands to reach out to them. A study even shows that 53% of people would love it if they could make the purchase without leaving the app.
So now that we're clear on why you need Instagram to boost your eCommerce business growth, let's look at some powerful and effective ways to increase Instagram followers.
10 Easy and Useful Ways to Increase Instagram Followers
You may consider buying more followers, and brands do that. But let's face it, you're not going anywhere with it. You need followers that convert and give you real satisfaction. You know it – This can't work.
However, it isn't so hard to increase followers on Instagram. In fact, it's pretty easy.
1. Be consistent with posting
Now, this might sound very obvious, but trust me – It's VERY effective. So this is how it goes when you post consistently, Instagram starts considering you.
The algorithm knows that you're an active user and Instagram starts considering your business page, promoting it to more users who might be interested in your niche.
So if you're posting randomly once in a month or two and expecting to increase Instagram followers, forget it.
Despite the 500 posts, you may see no results this way. Thus, it's very important that you post consistently.
Another thing that you need to be mindful of is that you post at the correct time.
Once a post is posted, Instagram evaluates the engagement gained within the 30 minutes time frame from the time you posted. The engagement your post gets in its first 30 minutes decides how likely is it to be recommended to others.
Your post would still appear but it would be given less priority as compared to the posts that gained better engagement than yours.
I did some research on how to increase Instagram followers, and here's what I found on a website called Later
You may try scheduling your posts according to this.
I ain't suggesting that you post daily, but I'd suggest that if you're posting once in a week during the evening, then you stick to it religiously – NO MATTER WHAT.
Fix a day and schedule your post. I can promise you'll be able to increase Instagram followers in just 3 months.
2. Be more active and engaging
If you want to increase Instagram followers, you'll have to increase your engagement. You can't passively post, sit back, and wait for the interaction and conversion to build.
You'll have to talk, like, comment, and interact with others – followers as well as non-followers.
Instagram wants to see your input, and so do the users if you want to increase Instagram followers.
Customers are more likely to follow and connect with a brand that is actively replying back to the comments and engaging rather than just posting promotional content.
Show the users that you're open to conversations. The more actively you engage, the more authenticity you gain in the eyes of your followers and the algorithm and the more are the chances to increase Instagram followers.
Your business account gains more credibility and you start getting more recommended. This ultimately helps you increase Instagram followers.
The followers you gain this way are more likely to convert and stick with your brand for longer.
3. Create captivating captions
Your ultimate goal is to increase Instagram followers and gain engagement. So, remember that the people who look at your post must be able to hook with your posts.
A great and smart way to do that is to craft captivating captions. What you write must be relevant to your business, customer interests, engaging, and informative.
There are different ways you can create captions (The image above shows informative caption):
Personal stories
Relevancy with popular puns
Recommendation requests
Question-based posts
Tag-a-friend
Photo sharing posts
Add questions and humor to your content. Enticing captions are a great way to increase engagement on your posts and increase Instagram followers.
Basically, what you're trying to do here is get people talking about you.
In one way or the other, trigger their curiosity, emotions, and intuition so that they are compelled to like & comment on your posts before scrolling further.
4. Leverage the power of hashtags
It's really sad to see how underestimated hashtags are, where honestly, this small pound sign is a highly powerful tool that can actually boost your social media reach and increase Instagram followers.
If you want to increase Instagram followers, I'd suggest you use relevant Instagram hashtags in your posts.
Make sure that the Instagram hashtags you're using are trendy, i.e. use hashtags that people are actually using for regular searches.
Don't create something that no one is looking for. Instagram hashtags are an effective way to make sure that your posts become part of the results whenever the users look for the keywords used.
Hashtags also help you to be pushed towards profiles who might be interested in your posts.
How do Instagram hashtags work? What's the correct way to use them to increase Instagram followers and reach?
To get the answer to all these questions, I'd rather recommend you read – How To Use Hashtags
5. Create powerful CTAs
There's nothing better than having your customers do what you desire. However, to do so, you'll need to put in some extra effort.
Thus, the next step to increase Instagram followers is to direct them to do so. Marketing with a powerful call to action is an important measure to include in your growth strategy.
Don't end your post without telling the users what they must do next. Here are a few things that you may ask your users to do:
Check out the new arrivals now!
Don't hold back, hit the follow button to get more interested XYZ
Leave your thoughts in the comment
Hit Like if you agree
What CTA you use will depend on what your posts are about. But no matter what it's about, you can always ask the users to show their engagement in some way. Don't let them slip away when you can anchor them with CTAs and increase Instagram followers.
If you're eager to learn more about this, you may check out our blog on "Call To Actions", but first, let's stick to how to increase Instagram followers.
6. Join brand-specific communities
If you're new and trying to increase Instagram followers, being a part of the niche-specific communities could be a smart move. In such communities, you'll be able to connect with the users who are already narrowed down based on the interests that your business is part of.
Your brand is exposed to particularly those shoppers who are interested in what you have to offer. Stay engaged in these communities to increase Instagram followers.
Post regularly, comment on others' posts, follow people who might be beneficial for your business, like and share posts. Your consistent involvement can make you catch a lot of attention from other members.
This organic way to increase Instagram followers can help you gain loyal customers.
7. Use other platforms to promote your profile
No one said that the only way to increase Instagram followers is through Instagram. There are a lot of other platforms where you can flash your Instagram profile on.
The best places to encourage people to follow you on Instagram are other social media platforms. Use Facebook, Pinterest, and other channels to let people know what you do on Instagram and how that can interest them.
You may connect your Instagram account with Facebook and Twitter so that your posts can automatically be shared. You may additionally add in the caption or post separately, promoting your Instagram profile.
The other most obvious place to direct the users to your Instagram profile is your website. You must've seen small social media icons at the footer or on the sides of many websites.
When you click on these icons, they take you to their respective social pages. If you haven't still dropped these icons on your website, then it must be the first thing you should do once you're done with this article.
Another great way is to ask your friends, family, and existing users to spread the word about your Instagram presence. The more the people know, the better.
8. Leave no Instagram feature unexplored
Since 2010, Instagram has evolved a lot. A number of great features have been introduced to help businesses gain better reach and increase Instagram followers.
These features are trending among the audience, and not utilizing any one of them is like using the dough as it is, not turning it into bread or cakes or cookies!
So, let's talk about what these features are.
STORIES
Apart from regular posts, Instagram allows you to post Stories.
I know you're aware of it, but how aware are you of its power?
Whatever you post, try putting a segment of it in your stories. Though you may not post regularly, you can stay active on Instagram daily by posting Stories.
This makes you a more visible and active user of Instagram, giving you a better possibility to be recommended to others.
When you're about to post a regular post, or planning to reveal new arrivals, launch, or a new blog, I'd recommend you prior post a Story about it. Here, the story works as a teaser.
It gives people an idea of what they should be expecting. They become alert and where they might not have been interested in your post, they might feel excited for what's coming.
Thus, Stories are a great way to create a buzz about your upcoming posts.
REELS
Instagram recently launched the Reels feature that allows users to create short videos.
People may not be interested in watching long IG videos, but they adore these small clips. Then, why not make the most of it and use it to increase Instagram followers?
Instagram Reels are easy to watch and help increase Instagram followers.
Here are a few things about which you can create Reels:
1. Quick Tips and Hacks to use products relevant to your niche
2. Educating on 'How-to'
3. Product Trailers
4. Short product detail explanation
5. Influence and inspire
6. Take them to 'Behind the Scenes'
INSTAGRAM LIVE AND INSTAGRAM LIVE SHOPPING
Going live is extreme and effective to increase Instagram followers. It can bring you tons of views and great engagement.
Rather than typing long and endless blogs and articles (I love writing so that doesn't bother me!) to shout out to your customers, go live and let them come to you.
With its new update, Instagram Live can now also be used for selling. Yes, isn't that amazing?
Instagram live shopping can boost your eCommerce business by increasing conversions like never before. You can literally go live on Instagram, talk about your product, use your product in the video, reply to the viewers, and at the same time, show a link on to your video screen to buy that same product. this strategy can genuinely help you increase Instagram followers.
INSTAGRAM SHOP
For many years, customers have been longing for the feature where after seeing an ad on social media, they can fulfill the purchase within the app, without having to visit the website.
As per the statistics, more than 30% of the users would be happy to complete the in-app purchases.
Thankfully, we live in a generation where businesses are ready to fulfill every wish of their customers.
Instagram – just after FB introduced FB Shop – introduced Instagram Shop. you can set up an Instagram Shop where you can list your products, allow shoppers to add products to their carts, and finalize the payment processes.
This way, customers won't have to leave their source of entertainment to give you the time. Give them comfort to join hands with you, and they'd love to be your Instagram followers.
INSTAGRAM GUIDE
When you click on the plus + icon, among the options like the post, stories, and others, you may see the option of Guide.
In this, you can create a complete e-book or a portfolio based on one particular service, topic, or product.
For example, if you're a graphic designer who offers product photo editing services, you may include all the images of products you've edited in the Guide for the viewers to see your work.
9. Join hands with influencers
Influencers are a great way to get people talking about your brand as well as to increase Instagram followers for real.
When you get an influencer talking about your products, you don't need to worry about reaching out to every individual person and acknowledging them about you.
Influencers already have a huge number of followers who listen to them and trust them.
Thus, rather than reaching out to every customer, you just have one person reaching out to thousands of his followers on behalf of you and increase Instagram followers. There are plenty of ways to find influencers. You may try tools like Modash.io or Upfluence that can help you find authentic influencers to boost your brand identity.
10. Track your top-performing posts and re-create
What your customers are liking can't be a guessing game. You must analyze and invest more effort in the things that your customers are crawling through. The best way to figure out what's working and what's not on Instagram is to track analytics. Check your Instagram stats regularly.
Some Instagram management tools like SocialFox can help you track down your Instagram growth and give you the exact results of what's useful and what's not. Once you find out which posts, which Instagram hashtags, and what strategy is working, try walking and modifying that path.
Create posts that are similar to your top-performing posts and come up with the content in the same way that is being adored by your customers in the past.
It's useless to invest your time in something that your customers are not even looking at. Hence, be more involved in the things that are reaping results. Track data, create charts, mend things that need mending, and take actions as per the data to increase Instagram followers.
BONUS READ!
Having real Instagram followers is a dream of many businesses. It is a promising way of yielding loyal customers that boosts your conversion rates.
The ways explained in this article to increase Instagram followers are mostly free and ask for no money but time.
Before I leave, I'd like to share some additional ways through which you can increase Instagram followers such as:
Optimize your Instagram bio. Use interactive copy writing technique while writing your bio. Keep it shot, informative and engaging. If possible, do include keywords and hashtags.
Don't be boring with your style. Every Instagram profile must have its own style. However, irregular posts can really make your profile unattractive. Follow a color scheme, a tone of voice, and an energy that is exclusive to your brand. This makes the users want to follow you.
Don't let your URLs go in vain. Do you really want your viewers to ALWAYS land on your homepage through the link in your bio? For the rest of your life? Really?
Change the URL in your bio at least twice a month. Include links to your product page, blog page, or even about page. Try something new and see what works best for you.
Do you have any ideas to increase Instagram followers? Or did you find this post even useful? Do let me know in the comments if you liked it or have something to include in it.
Beautiful product images across your website.
Background Removal, Clipping Path, Color Correction, Cropping & Resize, Retouching, adding Shadows, and more.

Try PixelPhant for free
No Card Details Required