Sell Easily On Facebook Shop & Facebook Marketplace In 4 Easy Steps
Updated on November 1, 2022 in
Ecommerce
by
Alifiya Mustafa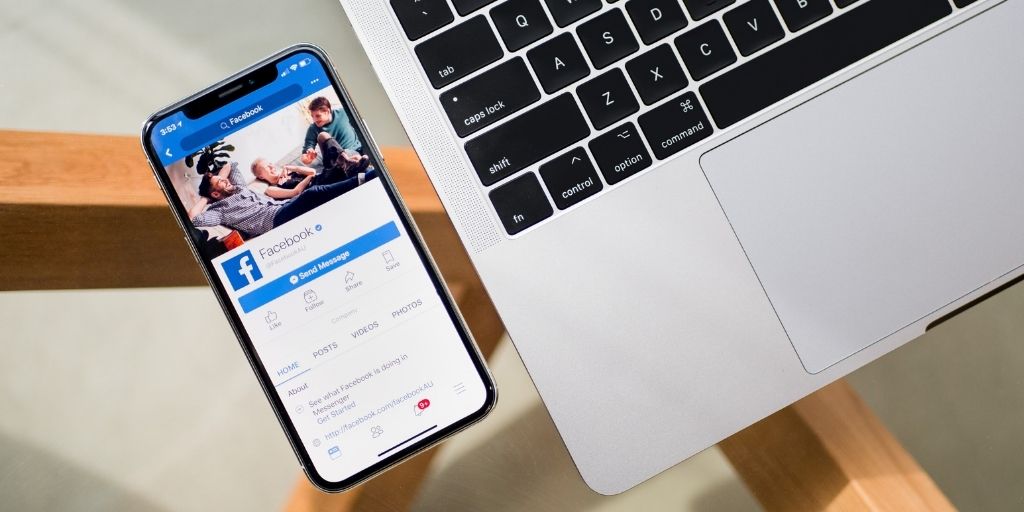 In 2019, Facebook had 2.45 billion users worldwide and that was just the start. Started as a photo-sharing platform, Facebook today stands out to be a place where people can connect with everything they love and want in their life.
You as an online seller can use this platform to reach your customer too. If you want to sell on Facebook all you need is a will and investment of time to gain your first every sale on Facebook.
When Facebook introduced Facebook Shop for the first time, it practically made it simpler for the sellers to sell their products online. It has shortened the bridge between buyer and customers resulting in a better customer experience and brand building. But we will learn more about it further in this article.
For now, let us focus on why should you start a Facebook Shop and why to sell on Facebook? Let us get right into it.
Why Sell On Facebook?
Facebook is one of the most powerful ways to engage your customer while they are online. Here, you don't wait for the people to find you and your products, but you essentially catch their eyes on the most popular social platform that is Facebook.
Also, Facebook makes it much easier for your products to reach the relevant audience who are actively looking for the products that you deal with.
Moreover, a study found that 78% of American shoppers have found products to shop through Facebook. It also stated that the users spend an average of 58.5 minutes daily on Facebook.
When it comes to ROI, everything here makes it easy to reason why you should sell on Facebook.
But in addition, if you are wondering how to sell on Facebook let us tell you that but there are two different ways to sell on Facebook. You can choose to sell on Facebook via Facebook Marketplace or through Facebook Shop. Before you start it is important to understand the difference between them.
Difference Between Facebook Marketplace And Facebook Shop?
In simple words, Facebook Shop can be a replica of your eCommerce website. An eCommerce store is where you have defined pages (Landing, product, and checkout pages), basic varieties and categories of products to choose from, a fixed price and delivery charges, payment methods, a facility to return, and one can rely on aftersale services.
On the other hand, you can not consider Facebook Marketplace as an ideal eCommerce store as it is basically more of a platform that is targeted by individual sellers.
Unlike Facebook Shop, Marketplace has very few options for eCommerce. To sell on Facebook Marketplace is to sell your products to you personally. You can simply put your products on display to sell on Facebook where the interested buyers can personally contact you, negotiate the price, and make a purchase.
Facebook Shop is more of an eCommerce Website. If you own an eCommerce website, you can link your website and choose to sell on Facebook directly.
It involves the categorized products, defined pages, official payment method, and allows you to offer all the services to your buyers that you provide when the buyers shop from your website.
Is there any fee to Sell on Facebook?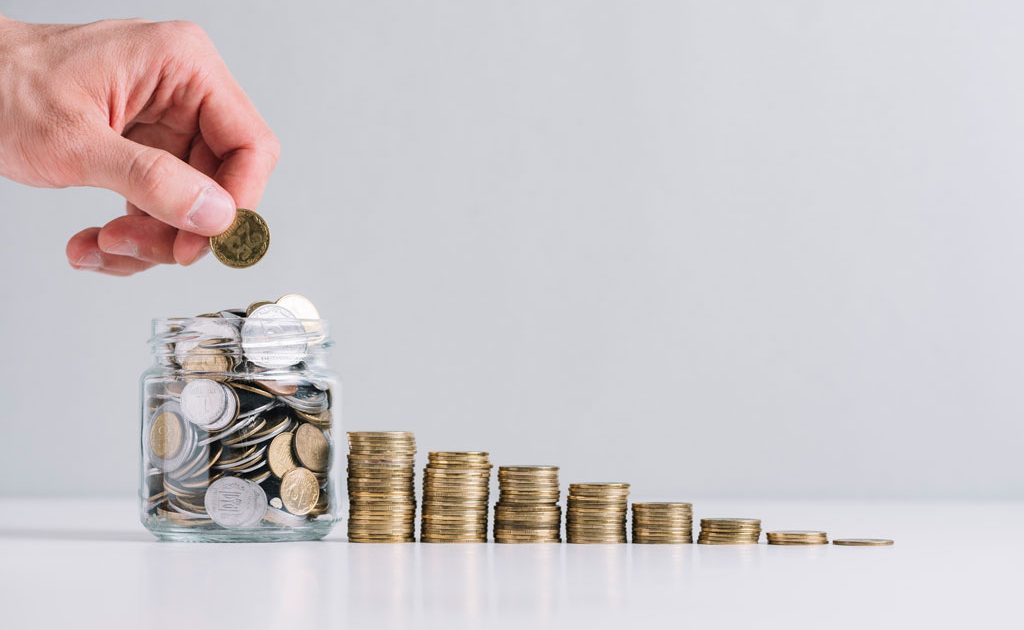 No there are no additional charges or fees to sell on Facebook. Facebook marketplace is completely free of cost. You just display your products and sell them to the buyers who contact you. Facebook doesn't charge you anything, however, if you are providing any delivery service to your buyers then the cost is yours to calculate.
Now, if you choose to sell on Facebook via Facebook Shop, that too is free and simple.
Benefits Of Selling on Facebook?
Advantages of Facebook Marketplace
Facebook Marketplace is simply beneficial to those who have recently started to sell products and want to make their presence online. Plus, it is beneficial for the individual sellers to meet the potential buyers online, talk to them, and close the deal.
Advantages of Facebook Shop
To be honest, Facebook Shop has significantly more benefits than Facebook Marketplace.
◘ More Than Just The Product Selling
Facebook Shop will not just be limited to sell physical products, but it has planned to include tools for selling services and digital products too.
◘ Helpful Tools
Facebook Shop includes tools for promotion, sales, marketing, conversion, customer support, and more.
◘ Third-Party Integration
Facebook Shop partners and expands the relationship with third parties such as BigCommerce, Shopify, and WooCommerce. So SMBs (Small and Medium businesses) can easily set up their online shops along with integrating with one of these third parties to have the complete data available and controlled at one single place.
The newest benefits that the sellers will be able to achieve are:
◘ Unified Facebook Family To Sell-through
You will be able to create a single unified shop presence across the entire Facebook family of apps and services. So that's Facebook, Instagram, Stories, FB Ads, and COMING SOON would be Messenger and WhatsApp – Cool!!
◘ Checkout Experience
When you choose to sell on Facebook Shop, it provides a seamless checkout experience to your shoppers as Facebook stores the bank card only when the buyer has made the purchase.
◘ Real-Time Shopping
Real-time shopping on Facebook and Instagram live. This particular area alone holds the ultimate potential for businesses to increase their conversion rates massively which makes the idea to sell on Facebook a future-success-oriented idea.
◘ Artificial Intelligence
Facebook is going to link your product photos on Facebook and Instagram feeds.
◘ Upcoming AR Intergration
Augmented Reality is undeniably an inseparable part of eCommerce in the future. If you choose to sell on Facebook Shop then your shoppers will be able to try on your products like sunglasses, lipsticks, makeup, or they can use their mobile phones to preview the items in the real world such as furniture.
How to Sell on Facebook Marketplace?
If you are a beginner in the eCommerce industry or you just are an individual with no eCommerce presence but want to sell the products online whenever possible, then choosing to sell on Facebook Marketplace is a great choice.
Now without wasting any more time, let's learn how to sell on Facebook Marketplace.
Sell more with professionally edited product images.
Step 1
The very first step to sell on Facebook is to have a Facebook account. If you already have a Facebook account, then that's great. But if you don't, then you can simply go to Facebook → Click create account → Type in the information asked, and use the email or phone number with which you wish to create your FB account.
Step 2
Once you have your FB account, you are required to create a business page. To create a business page → Click on the 'Create' Option from the top right corner of your FB page → Select 'Create Page'
Choose to create a 'Business or Brand' page. Give your page a name → Mention the category your business falls under. Eg.: Clothing, Fashion, Antiques, etc. → Fill up all the other details that your page asks you to fill. (Address and Cover photo).
Your FB Business page is now created. We recommend that you invite all your friends and family members to follow your page. The more the audience you have as your followers, there are more chances that you will be seen by their friends and family.
This means that whenever you will put a product to sell on Facebook, it will be seen by every person that is following your page. The number of followers also increases your popularity and credibility.
Step 3
Now comes the time to go to the Marketplace. If you are logged into your profile then you'll be able to see the Marketplace option on the left side of your home page.
You can directly land on the Marketplace page if you are out of your FB account by going to the FB Marketplace link.
Step 4
Click on 'Sell something' → Write the description of your product → Type in the price that you find appropriate → Add photos of your product (You can add up to 10 photos) → Click post.
Now your item is posted for sale and would be visible to the buyers who look for the item that you are selling. It will also be automatically notified to the people who follow you that you've put something out for buying.
You would be able to see an option of 'Mark as Sold' once you've successfully posted your item to sell on Facebook. The buyer will be contacting you personally via Messenger or call you on the given number to meet in person and close the deal.
Hence, once your product is sold → go to the 'Selling' option in Marketplace → You'll be able to see the things you've put out for sale → Click 'Mark as Sold' for the item that's been sold.
How to Sell on Facebook Shop?
As we've explained above about which option is better for what kind of business, We believe that to sell on Facebook via Facebook Shop is great for SMBs and even bigger brands than those to expand the business.
If you already have an eCommerce website then Facebook Shop is just going to give your business a quick boost. So let's begin learning about how to sell on Facebook through Facebook Shop.
Step 1
Just like FB Marketplace, you are required to have a business page to sell on Facebook through Facebook Shop. Just follow the steps mentioned above to create your business page.
Setting up your Facebook Shop
To set up your Facebook Shop, you are required to set up 2 different accounts, those are:
Set up a Business Manager account
And, set up your Catalog Manager account/Commerce Manager. Now to set that – Follow these steps:
a. Go to Facebook Commerce Manager → You can go all native with Facebook or choose to go through a platform if you are linked with one.
To sell on Facebook, you are required to provide your bank and tax information to gain credibility.
b. Once you have given all the information, the FB commerce manager will lead you towards creating the account that will be divided into 3 parts as shown in the images. You are required to complete all three parts in order to begin to sell on Facebook.
In the first part, you will be linking your FB business page. If you didn't create one before, then you will be able to create it directly from the tab shown in the image.
c. The second part relates to the product you will be selling through FB.
Your product catalog account comes into play here to sell on Facebook. If you didn't create any, then again, just like your FB business page, you will be asked to create it at that time.
You will be then provided with the shipping options that you will be providing to your customers. It is totally up to you for which kind you select.
d. Once you are done with your business and product details, the last option will be for the payments. No worries as FB is not going to charge you for anything. You are required to fill in your payment details in order to receive payment from the customers you sell to.
Step 2
Next on your business page → Look at the left side of your page → You'll be able to see a tab with various options like Home, Events, etc. → Select the 'Shop/Inventory' Option.
Step 3
Click on the blank box where it asks about what your business sells. Once done, click on the 'Add Products'→ Add manually. Here, you can add your products one by one with images and short videos.
If you scroll it further, you will see that Facebook also allows you to add your very own collection of products.
(Note: If you have about 50 or more products, then we recommend you not to add the product manually, but rather use the options for 'Use Data Feeds' Or 'Connect Facebook Pixels' that Facebook will show you as you start adding your products.)
Closing the Facebook Shop article
Facebook is an outstanding platform to showcase your products to a large audience. As eCommerce has grown, so has the influence of social media on it.
Doesn't matter if you are an individual seller or an eCommerce business owner, Facebook has figured out every way for you to grow your business online.
To sell on Facebook is easy and simple. FB Marketplace is great for those who are an individual or have just begun to market their business online.
Where on the other hand, the recently introduced feature by FB called Facebook Shop is amazing for small, medium, and large businesses who want to boost their business through social media.
To sell on Facebook, you can create your account on FB Marketplace or FB Shop in a few easy steps mentioned above. Hope your strategy to sell on Facebook will thrive and your business will flourish – Good luck!
Bonus Read: If you are interested to sell on Facebook, we assume that you might also be interested to sell on Google Shopping about which you may learn from here.
If you wish to learn more about eCommerce, product photography, Product photo editing, and how to grow online, subscribe to the PixelPhant email newsletter below. Also, if you're an eCommerce enterprise owner, then start making your product images more converting and engaging. take your free trial now👇
Beautiful product images across your website.
Background Removal, Clipping Path, Color Correction, Cropping & Resize, Retouching, adding Shadows, and more.

Try PixelPhant for free
No Card Details Required