Know Why And How To Sell On Etsy For Better Growth
Updated on July 23, 2021 in
eCommerce
by
Payal Gour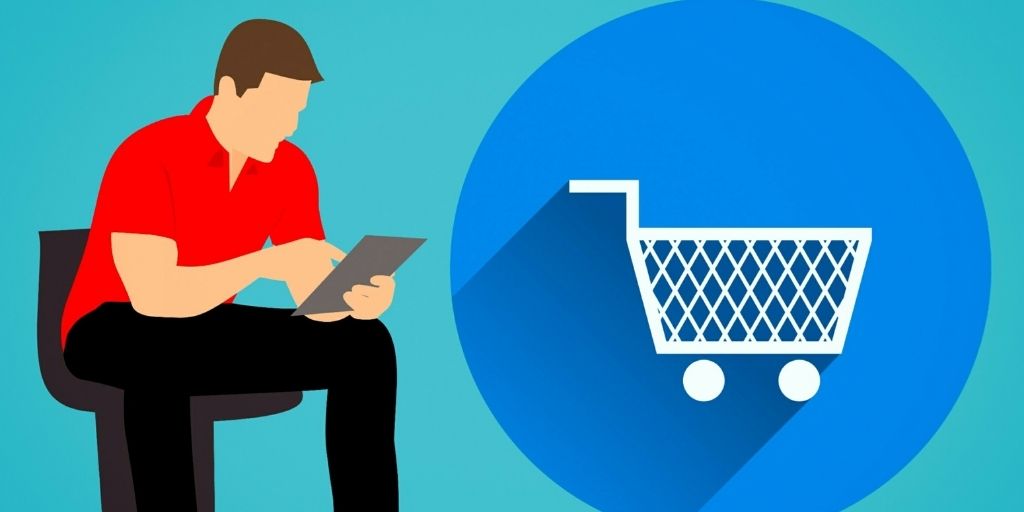 Etsy is an American online marketplace that allows art lovers to buy and sell vintage and handmade products. It promotes the love for creativity and opens a huge gate for the people who keeps an interest in buying such artistic materials.
You can generate an extra income or indulge yourself completely in it by opening your own shop online and start selling on Etsy. This eCommerce platform is fun to work with and connects you to customers all over America. To get insight on why and how to sell on Etsy, keep scrolling…
6 Reasons Why to Sell on Etsy
1. No Big Investment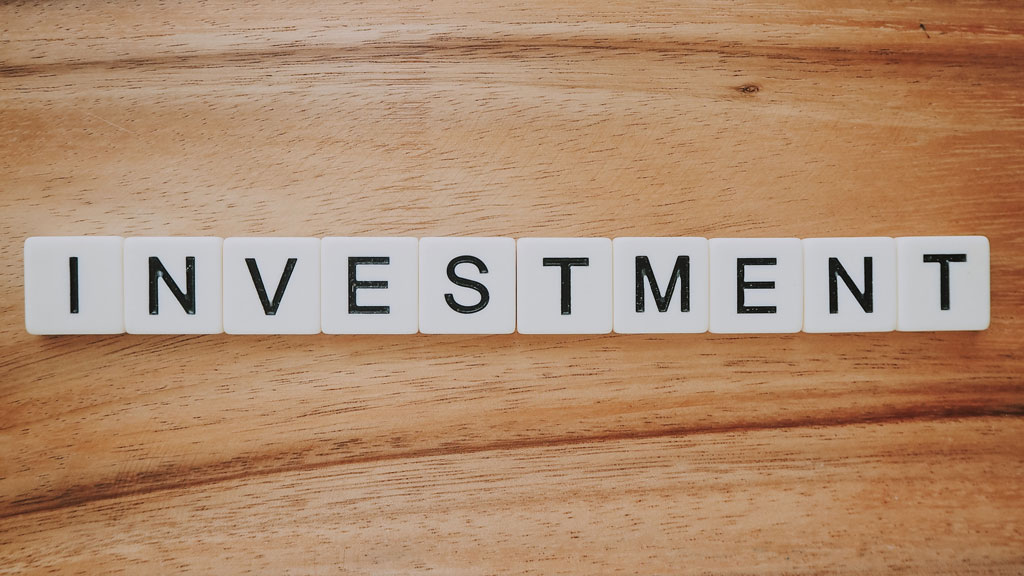 When you think about starting a small business og\f your own, the first thing that comes into your mind is the capital and resources that you will have to invest to give it a start. But when you think about starting to sell on Etsy, you do not need any initial investment that is of more than $1!
The only major thing required is your creativity. Doesn't matter if you paint, sew, or create wooden arts – you can list all your products at only a fee of US$0.20 per item and a 5% fee for the final sale value. Even if you fail, so what? There's no big loss.
2. Well Established Platform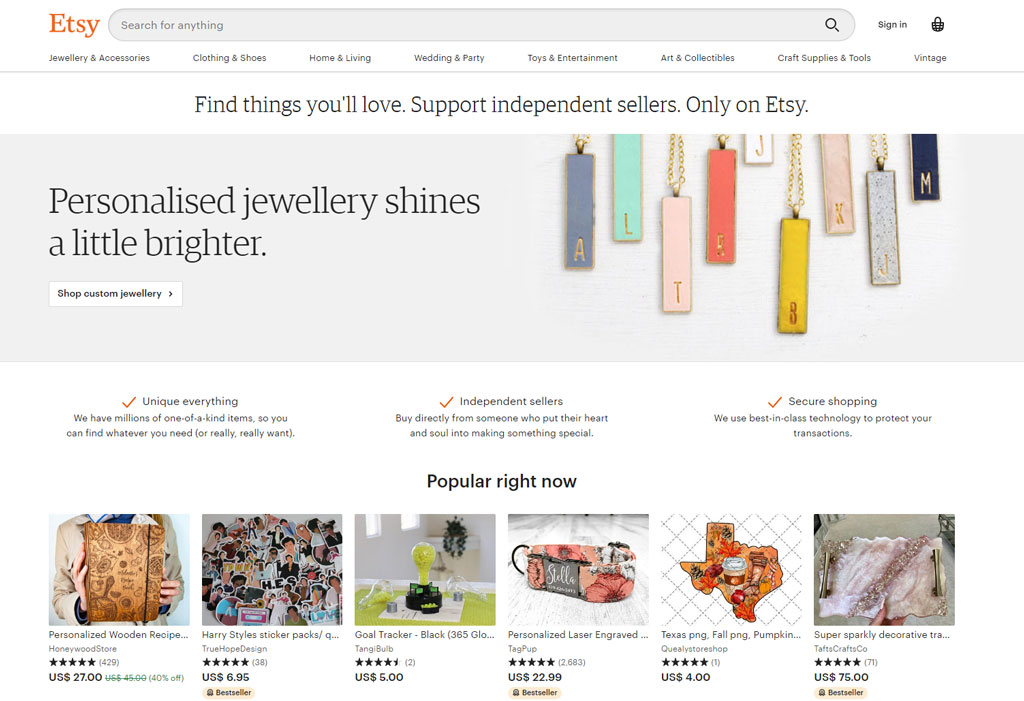 When you start selling on Etsy, you do not need to worry about generating a customer base from scratch, they already have a huge customer base of their own. All you have to do is list the products and wait for Etsy to do the work for you. Whatever category you put your products in to sell on Etsy, it will include them in the search results whenever a buyer search for that particular category.
3. Comfort of Working From Home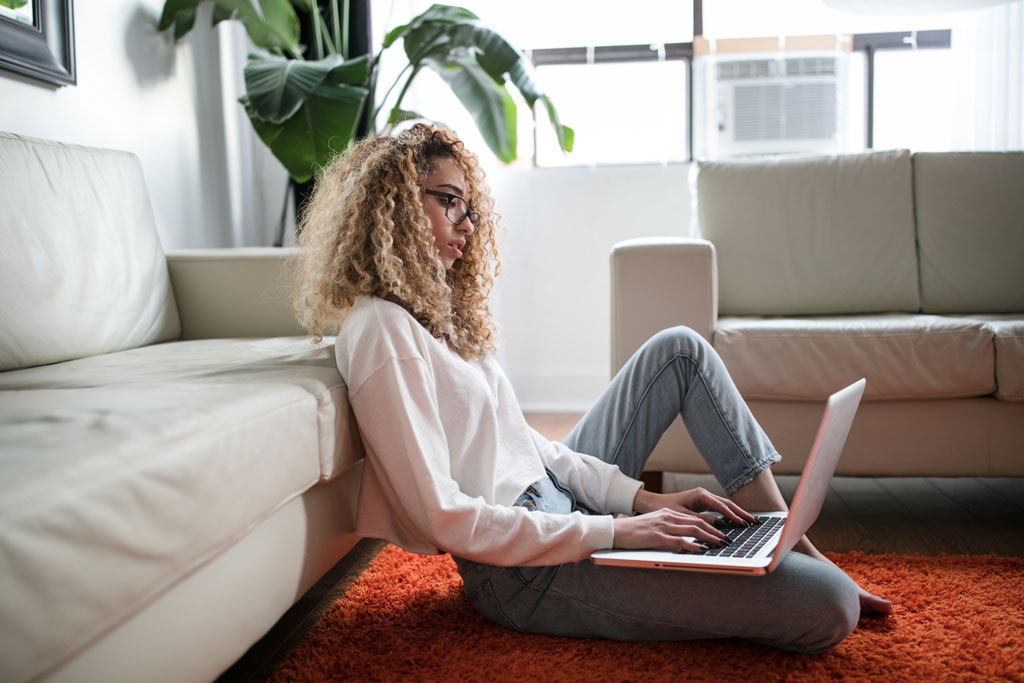 To sell on Etsy is a no 9-5 job, plus no working for someone else, plus no need to leave your bed! You can work from the comfort of your home and take as many breaks as you like. Along with this, you get to generate a good income without indulging in any boring work.
Who doesn't love arts and crafts, and if you can get pay for doing what you enjoy, then what's more can you ask for? Invest your time in it at weekends or after busy hours to brush your hobby and earn at the same time.
4. No Hurries and No Deadlines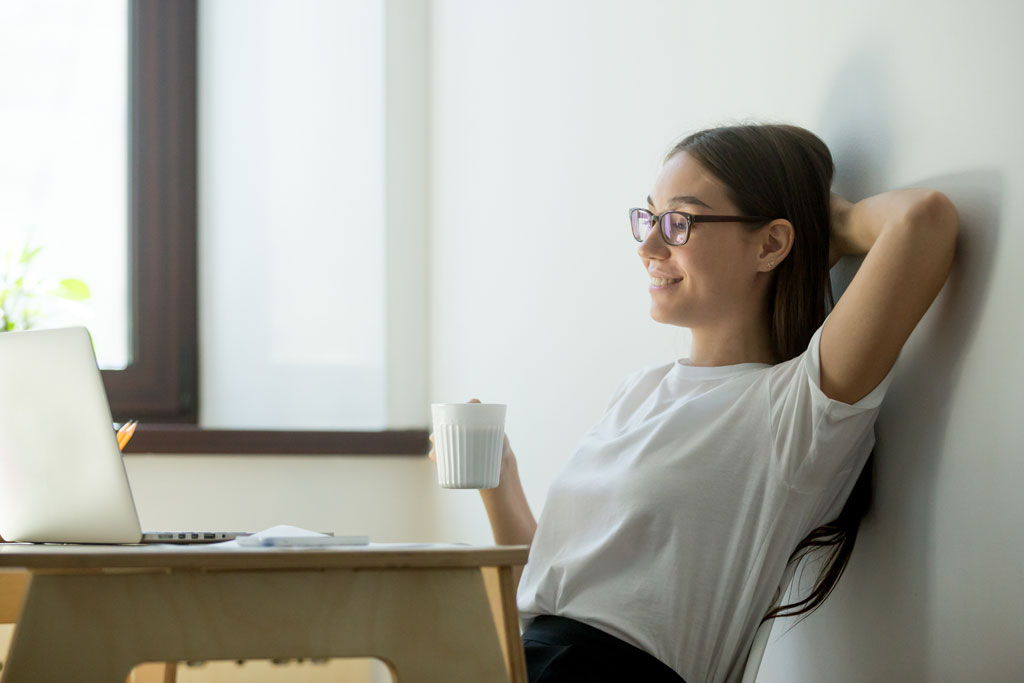 If the products you list online get ordered then you are definitely liable to deliver them on time. But when you sell on Etsy, you can free yourself from a load of completing the orders by simply not taking orders. If you feel that you are getting too many orders to keep up with, you can remove the listing till your next stock and forget about the worry of getting endless orders.
The strangely huge demand for your products may also mean that you might be selling that item at a very low cost. It is better to check the profit margin and the value at which your competitors are selling that product online.
5. Etsy Has Great SEO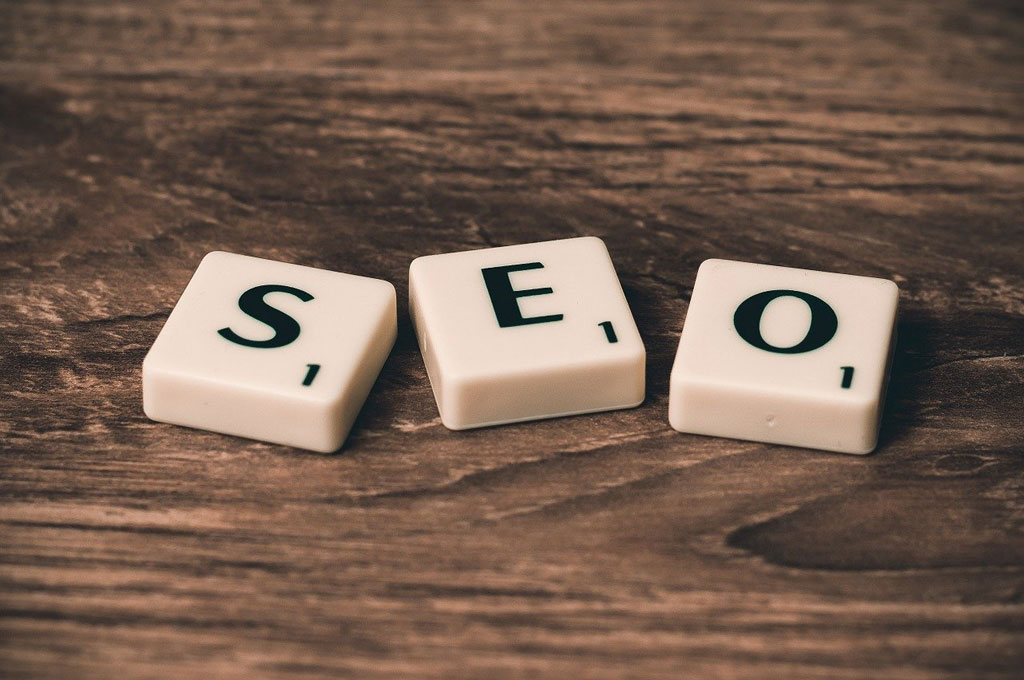 With Etsy's Search Engine Optimization, you can make your products rank better in Google search results as well as in Etsy's own search results to reach more people first easily. Etsy makes it easier for people who are not familiar with SEO as it requires a better understanding of keywords and content.
6. Easy to Work With
Etsy has a very user-friendly dashboard and appealing policies such as discounts on USPS shipping and simple printing postage on site. When you selling on Etsy, you can also link your listings with your Pinterest, Facebook, and Twitter accounts. The seller can also attract new and current customers by offering discount coupons.
Wonderful customer support is also an add-on when working with it as it ensures trust and belonging making it easier to sell on Etsy.
Which is Better – Etsy V/S Amazon & eBay?
Though Amazon and eBay are great platforms, selling on Etsy is better because the customers that you will get on Etsy will only be looking for the products that you are selling. This means that the complete marketplace is your potential customers who are interested in what you are dealing with. We can say that Etsy is a filtered platform for your unique products to display.
How to Get Started to Sell on Etsy?
Selling on Etsy is easier than baking a cake! Just follow these 7 easy steps to start your Etsy shop today:
Step 1: Registration
Go to etsy.com > Scroll at the very bottom of the website > Sell > Click 'Sell on Etsy'.
Step 2: Opening Etsy Shop
You will land on another page showing an option for 'Open your Etsy Shop' to sell on Etsy.
Enter you email address > the First name > Password > Click on register.
Once the registration is completed, you have officially become a seller on Etsy. you can choose from their standard plus and premium plan that will be displayed on your screen. You will not be charged any monthly fee in the standard option.
Step 3: Getting On-board!
You will be taken to a shop preferences page > Enter the details as asked > Click 'Save and Continue' at the bottom.
Step 4: Name Your Shop
On the next page > Choose the name for your shop. Make sure that it is unique and catchy to attract the audience. It should also be available on Etsy for you to take. Click 'Save and Continue'
Step 5: Stock Your Shop with Proper Listing
Next is the process of 'stock your shop' to sell on Etsy. You will need to create a manual listing of your products.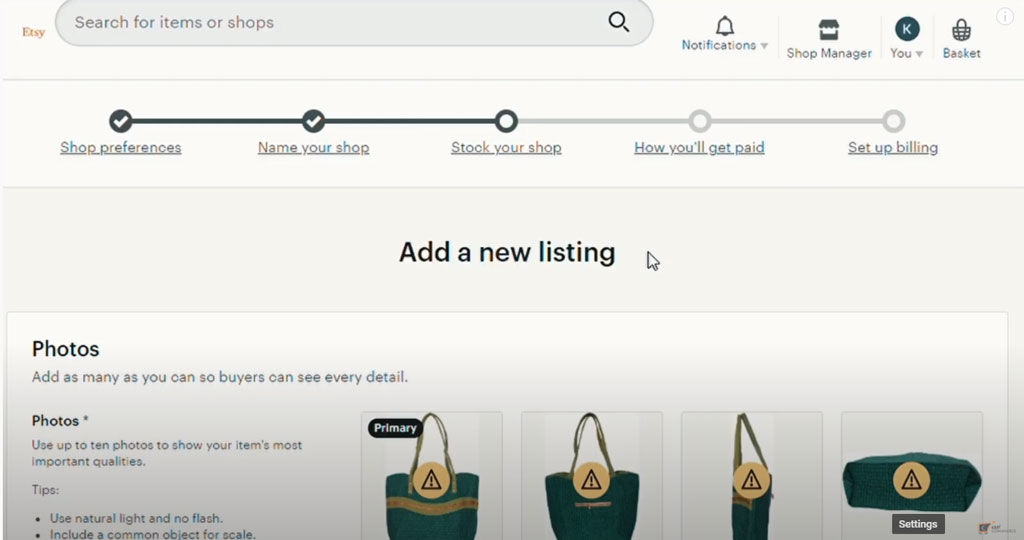 Add the title of your product, product description, price, inventory, and other shipping options as asked.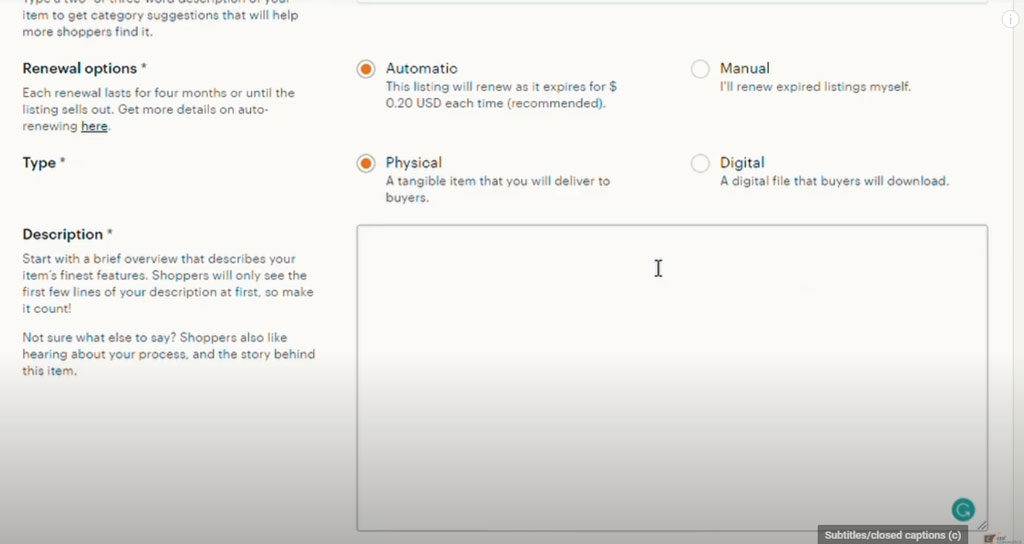 Under the 'Inventory and Pricing option', you will be given a choice to allow restock requests. If you click yes, you will be notified by Etsy to fill up your stock whenever a buyer is looking for it.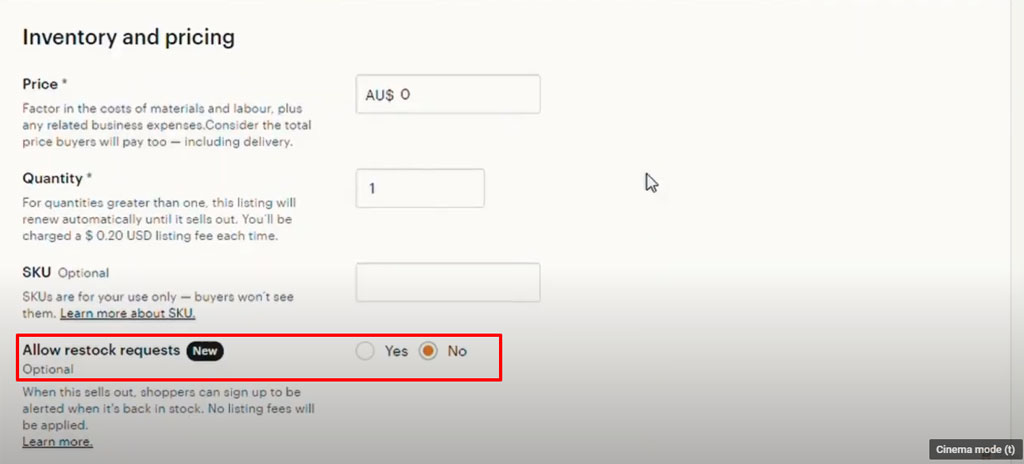 Add your product images and create a proper listing. Proper listing means a good description with appropriate keywords and a smart selection of tags. Keeping these details in mind while starting to sell on Etsy can help you stand at a better place in Etsy's SEO.
The tags are something that relates to your product category for example handmade, old, bag, etc.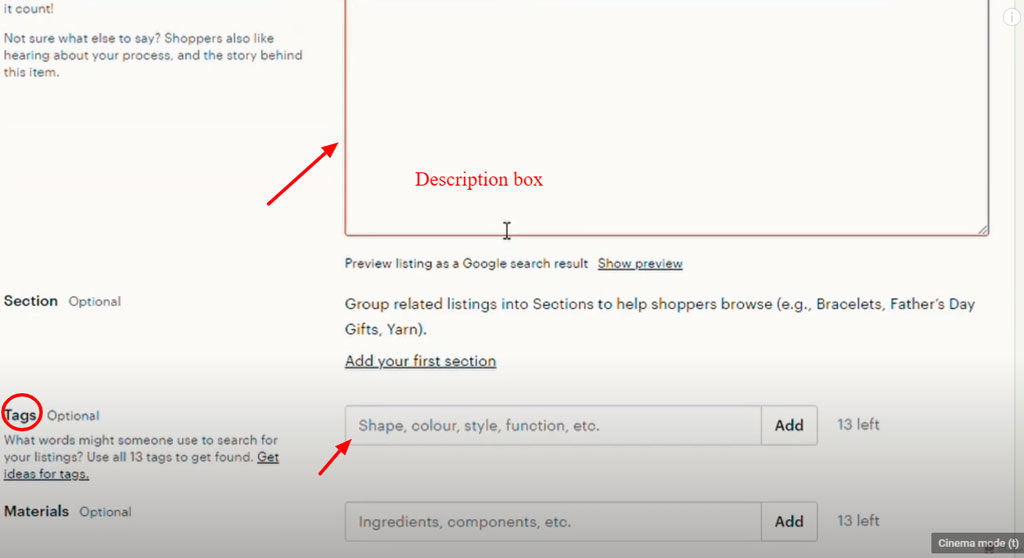 Once you are through with all the details > Click 'Save and Continue'.
Step 6: How You'll Get Paid?
Add your bank details so that Etsy can send you the money you have earned.
Step 7: Setting Up Billing
Add your bank card details so that Etsy can charge you the decided fee for listing your product (US$0.20) and transaction completion fee (5% of sale value)
After completing these quick and easy steps, you are all ready to sell on Etsy.
Conclusion
Etsy is a great place to display vintage unique and handmade artworks that joins creative buyers to creative sellers. To sell on Etsy is like adding an additional income without any additional expense or timely efforts.
The platform pays you for what you love to do. With a few easy steps, you can start your small business at any time from anywhere and start to sell on Etsy for better growth in terms of money and skills. We highly recommended reading this blog about How To Use Google Shopping To Sell Products Online.
If you wish to learn more about eCommerce, product photography, Product Image Editing, and how to grow online, subscribe to the PixelPhant email newsletter below.
Try PixelPhant for free
Use PixelPhant to get more conversions for your online store with better product images.

Background Removal | Clipping Path | Color Correction | Cropping & Resize | Retouching | Shadows