How To Improve Sales of Your Online Store? 10 Pro Tips
August 26, 2019 in eCommerce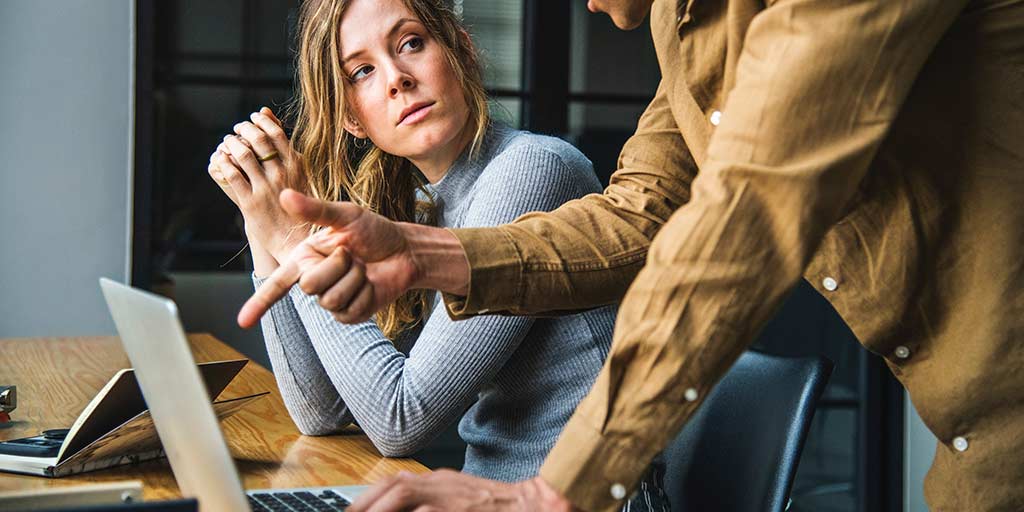 Have you ever thought, How To Improve Sales of Your Online Store? People are shifting towards online purchasing due to huge discounts, and the availability of a wide variety of products? There are vast possibilities for young entrepreneurs to launch eCommerce sites.
But just because of a great earring, launching an eCommerce site would not help you to sell instantly. There is a lot of factors you must conclude before starting an eCommerce store and start the sales funnel to improve sales of your online store.
Wondering How To Improve Sales of Your Online Store?
Let's have a look at some of the factors which can help you boost your sales figure.
1. Price comparison
Whatever you are selling on your own store, you need to analyze the price factor carefully in terms of profit margin, transportation cost, and taxation. If you are selling a particular product at higher prices in comparison to other online marketplaces, you will definitely lose your sales.
Instead of flooding your eCommerce store with endless products, including the ones that no one else is offering in the given price factor improve sales of your online store. You can also reduce the cost by dealing with the producer agency directly and cutting off the middleman margin which safeguards your profit.
2. Convenient
Consider that the people visiting your website are too lazy and they don't want to invest too much time in looking for the product of their need. That is why you need to create a user interface better. That displays product categories and products in a seamless manner. And it provides options for comparison and checking out relevant products with great ease.
This encourages the shopping behavior of a consumer and enhances the chances of sales.
3. Make yourself available
Even though you have launched a perfect eCommerce store, you won't be able to conduct any sales if consumers are not aware of your availability. You need to promote your channel through social media marketing. This enhances customer interaction on a daily basis. Lets them know about the products and services you are offering.
These are some simple factors that help you to deal with How To Improve Sales of Your Online Store? in no time. Apart from that, you need to optimize a few things in your online store.
Here are some tips to improve online sales:
1. Product photography
It is just another name for commercial photography in which the product which is to be sold is captured in a very attractive state for attracting people. Software such as Photoshop is put into use to edit pictures and make them more appealing to the customers.
Product photography is important in the world today because of the increasing number of e-commerce websites. This is because, if people are willing to shop online, they want to have a detailed and perfect view of the product in the picture.
Before buying the product online, they will definitely wish to see the detailed picture. If the product is not captured in a perfect manner, then it will gradually fail to attract its customers. Make sure you depict the right story about the product in your photograph.
If you don't want to hire a professional photographer to capture the images, you can always switch to professional photo editing services. They will create an inspiring impact on your product photos at very little cost and time.
Advantages of product photography
It helps to increase the brand value by attracting more and more traffic on its eCommerce site. And, as well as more people, are attracted to it even at the offline level of marketing.
Product photography also helps to build the trust of the customers by enabling them to see the true picture of the product.
It indirectly helps to strengthen the brand's popularity and social mobility among people.
2. Honesty is the best policy
These days we come across so many websites that promise the good quality of products, easy return and, refund policies, and whatnot. It is only after a customer has ordered something and then came face to reality for their hyped descriptions and promises.
Revealing the necessary truth can be a little difficult task. But it will gradually create an excellent customer base for you.
3. Testimonials and trust signals
When a customer is surfing the online portal, they would become more confident in purchasing the same. It is due to the honest testimonials and reviews added on the site.
To start with this, a person can add an extra page to their site. The person will be able to read the customer's testimonials, trust signals, and everything else. Adding testimonials on the site would help you deal with the question of How To Improve Sales of Your Online Store?
4. Create a sense of urgency
There is no injustice if you manage to create a sense of urgency for the availability of a certain product online in order to improve sales of your online store. Doing this, the customer will be triggered immediately to make a purchase of that same product.
This technique is adopted by many leading e-commerce portals in the world. The sales which we witness for limited time periods on sites like Amazon.com, eBay.com, Rakuten.com, and many more are the basic tactics to increase the product's sales online.
These famous online e-commerce sites often create shopping activities like year-end sale, Republic day sale, Independence Day sale, and many others. These websites earn a huge amount of profits from such activities. You can too use this and improve sales of your online store
5. Offer fewer choices is a wise decision
In most cases, it is thought to be very beneficial if offering more and more varieties of products. On the same hand, sometimes doing this improves sales of your online store can also lead to the failure of making the right choice at the right time.
6. Launch promotions as per audiences
It is extremely important for knowing and understanding your target audiences very well. If we ensure the full understanding of their needs and demands, the product sales online can definitely increase.
Online shopping portals can also make use of the existing data of the customer base through Facebook and various other social media platforms.
7. Provide multiple payment options
Providing as many payment options to the customers on one's online shopping portal is always a smart choice. This will increase more customer and sales. This is so because, if different payment options are available, then the customer will not have to make extra efforts to buy the selected product. In conclusion, it improve sales of your online store
Bonus read – Nick Tubb mentioned the 3 payment process steps that increase online conversions. The payment experience can be split into three key pillars. Check them here.
8. Quality of product images
If you want to Improve Sales of Your Online Store Quality of product images is important. As discussed earlier in this post, product photography is highly important for any sales to reach new heights and profits. The better is the quality of product images, the more will it attract people and ensure the product's quality in return.
9. Plan excellent customer policies
If you are planning to improve sales of your online store, then your one of the main motive should be, building good customer relations and policies. It is a proven fact that if the return, quality, payment, and refund policies of any shopping portals are easy. Then it will surely bound its customers.
10. Free giveaways
Who doesn't like free gifts? Free giveaways are the proven formula to improve sales of your online store. It is a cross-verified fact, that customers love to welcomes free gifts. This indirectly helps to increase the brand value in the customer's eyes. For example, if it is a clothing website, you can put up offers like buy 2 get 1 free or others of the same kind.
Conclusion
It would be easy now for you to get the answer to How To Improve Sales of Your Online Store? with these 10 tips. Follow them and speed up your online conversions.