How to Use Google My Business for The eCommerce Stores to Grow Sales
Updated on November 1, 2022 in
Ecommerce
by
Alifiya Mustafa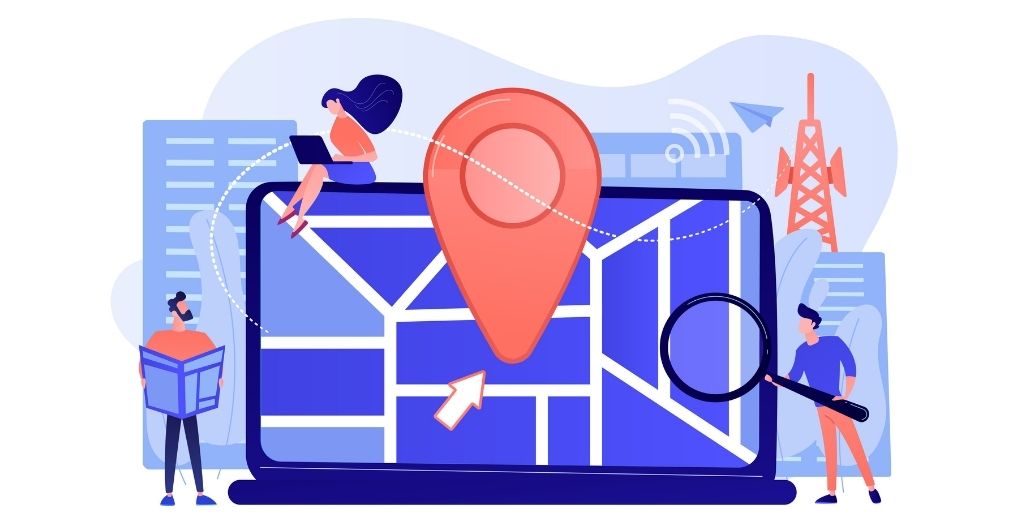 The primary need for any eCommerce business is to generate traffic in order to grow online sales. This means, the more you get the public's attention, the higher are the chances of getting more traffic which ultimately leads to higher sales.
To accomplish this agenda, many eCommerce business owners consider optimizing their website to rank at a better place in Google Search Engine. I believe that it's definitely an appropriate approach. But, there's one tool that most online business owners overlook while optimizing their site.
Yes, I am talking about an extremely useful tool – Google My Business. But, how is it useful for online stores? It's because the basic function of Google My Business is to make it easier for consumers to find a business. Now, the more convenient it to find you online it is, the better you can catch the eyes of your buyers.
Google's local search results allow consumers to see a list of relevant businesses located nearby. This makes it entirely sensible to use Google My Business for the eCommerce stores so that you don't miss the traffic from your own locality at best.
In this article, I'll be telling you how you can leverage Google My Business for eCommerce Businesses, the best tips, and why you need Google My Business for eCommerce business growth.
To begin with, let's first understand the basics.
Understanding Google My Business
Before you jump right into implicating Google My Business for the eCommerce store, you first need to understand a few things about it.
Firstly, as I said, Google My Business for the eCommerce business is completely free. Secondly, this tool will ameliorate your eCommerce site by creating an online presence for your business. In addition, your business is going to be visible on Google Maps too!
Once listed, a consumer is allowed to see a lot of relevant information about a business such as:
Business name
Business address
Business type
Contact information
Website Link
Images
Reviews
Star rating
Operating hours
Popular visiting times
Google Map's link
After knowing such rich information, consumers can easily decide whether or not they would click on the website icon and engage with the business. That's the magic of Google My Business for the eCommerce stores.
It gives quick and relevant information to the customers before they even visit your website. Hence, the traffic that you get is refined and has the most potential.
What Are The Terms to Use Google My Business for eCommerce Stores?
As per Google's guidelines, only those businesses can get listed that either have a physical store or should be the type of business that can travel to the consumers once the consumer buys a product or service.
In simple words, your eCommerce business should either have a physical presence or you should be in a location where you can travel and visit your shoppers.
So, if you're ready to catch the traffic from the areas where you reside, then here are 9 useful tips for you to make use of Google My Business for the eCommerce store and boost your sales with an online presence.
11 Useful Tips to Use GMB to Grow Online Sales
1. Put-in complete business information
It's mandatory that you provide complete, relevant information to your consumers that include:
Your business name
Address
Operating hours
Contact information – phone and email
Business type
Put yourself in the shoes of your customers. If you fail to provide operating hours and the accurate location of your business – imagine what would happen? Firstly, your customer is going to get frustrated for not being able to find you at the right place and right time that'll make her leave a bad review. Along with that, she's gonna move to your competitor and may never revisit you again.
Therefore, it's crucial that you put in all the required details accurately to use Google My Business for the eCommerce business growth. Another thing that needs to be very precise is your business type. This will help Google to rank your eCommerce store in a better place if it relates the most with the searched keyword.
Remember, the categories on Google My Business are pretty specific and it's important for you to choose the most accurate one.
There are 2 main points you should be mindful of:
A. You will only be allowed to add a single 'primary' business category in Google My Business for the eCommerce store. This relates to your main expertise area. Shoppers searching for this category will find your business.
B. GMB also allows you up to 10 additional categories to mention. Here, you can add other relevant keywords that shoppers may use in searching for products and services relevant to your online business. This improves your chances to appear in the Google search results.
Once you choose the categories, you'll be asked to provide a brief description of your business using 750 characters respectively. Be very precise and accurate about what your business does and provide as much useful information as possible in the given letters.
If the chosen categories fail to make your customer understand your business, the description will do the job for you. I suggest you use the keywords in that description too for better visibility by Google.
2. Verify your GMB listing
Google will not display your online listing until you are verified. Once you're through with putting in the details, the next step is to verify your GMB listing.
This will make sure that your online business listing is visible to your potential customers and Google My Business for the eCommerce store is serving its purpose.
The most effective way to get your GMB listing verified is via email. This confirms for Google that, indeed, your business exists in the given location as your mail will be delivered in that location.
It takes almost 7 days to get your listing verified. After that, Google will send you a postcard with an exclusive code. You need to use this code for the final verification step to make your listing live.
3. Highlight your location on your site
Another trick to use Google My Business for eCommerce business growth, consider highlighting your location on your website to compliment your Google listing. Use location-centric keywords in the SEO metadata of your page. Use it in your title tag and headings.
For example, if you're a freelance photographer, then you could use "California Freelance Photographer | Charles Lennon" on your home page. This instantly gives the idea that you are a freelance photographer in California. This doesn't mean that you won't get clients from other states, but it'd be easier to get a hold of potential customers in California looking for your service.
You don't get highlighted just for the consumers, but for Google too. Apart from just pulling up your website in GMB, you can also get the chance to appear in the organic Google links for the results.
4. Create local content
Being an eCommerce business owner, you should be concerned about marketing. And, if you're using a content marketing strategy – which you should be – then match the SEO that relates to your local issues for which you provide the service.
Write the blog posts that best describe your work category. This will boost your strategy for using Google My Business for eCommerce business growth. For example, if you own an online fashion store and reside in California, then write a blog about "The best summer dresses/beachwear to kill the beach waves in California".
Find ways for how to combine your work expertise with your local expertise in a way that provides value to your target audience that lives in your city.
5. Use insights from your business
Google is amazing at collecting data. And now, eCommerce business owners have access to this data provided in the form of "Insights". It'll allow you to see what your potential customers are interacting with your GMB listing. This makes Google My Business for the eCommerce stores a perfect choice.
Here are a few information that you can make use of:
How did consumers find you?
Here you'll be able to see whether a customer got to know about you through a direct search or an indirect search. You may also find if a customer found your listing while he/she was searching for a product that you offer.
Reactions of your customers
You'll be able to see what action your customers took after they found your listing. These actions may include viewing images, visiting your website, looking for directions, or leaving your website without any action.
Viewed photos
You'll be able to tell if your customers are engaging in the images of your business. Using the graph, you'll be able to see the frequency as well as the number of photos being viewed.
In fact, you'll be able to determine how customers are engaging with similar photos from similar businesses. This information can be highly useful to make amendments to what you have and what's trending to grab more customers.
Phone calls
This shows you the frequency of phone calls you received from the customers who found you via Google My Business. You can filter your timeframe to determine which hours were the busiest. This information can tell you when to be most active for your sales and support team.
6. List the products and services that you offer
Google My Business for the eCommerce stores allows you to add the goods, services, and prices that your business offers. This gives your shoppers a quick glance at what they can get.
If you have any knowledge about marketing, you'd know that users have very short attention spans. They don't waste time at one place if they can get the same thing faster at some other place. This means that you are required to provide the content and information that conveys most at a minimum time effectively.
If they can find all the relevant information in short and if you succeed to engage them then this can encourage them to visit your website.
Make sure that you put competitive prices that attract your buyers and use Google My Business for eCommerce growth and development.
7. Upload Captivating Images
Make sure that the images that you're uploading are of good quality, attractive, and engaging. It is one of the most crucial parts of your business in all aspects that requires the use of images.
A human brain can process visuals 65% better than any textual information. Also, 35% of the business with captivating business and product images are more likely to get website clicks through Google My Business.
I highly prefer uploading images of all the things that your customers can find useful. Rather than uploading just the images of your business logo, do upload the images of your storefront, employees working in the environment, and especially the product images and offer banners.
If you have any images clicked with your customers in your store having a good time or the reviews, then do upload them too with their consent. This motivates other consumers too to have the same kind of experience with your business.
8. Always revert back to your reviews
Reviews on your Google My Business for the eCommerce business listing are too crucial to be taken for granted. These play a huge role in determining whether your customers are happy with your business or not and also show how responsible you are towards your customers.
Never let customers leave without your response. This isn't just the tip that you can follow for Google My Business for eCommerce use but for all platforms. Be it for a positive review or a negative review. If customers see that you have nothing to do with what your customers are saying then there are high chances that you're going to lose the market.
Don't panic if there's a bad review. Answer them with politeness, find out what went wrong, provide a solution, and make sure that this doesn't happen again with anyone. This will show how responsible and dedicated you are for your business and your consumers.
There will be some unhappy customers, but there'll be many happy ones too. With your quick responses, you can keep your business and customers in harmony.
Mixed reviews are even part of the success. Think about a business with zero reviews. Now think about a business with 100 mixed reviews. Whom would you rather choose? Definitely the one with reviews.
Furthermore, think about the reviews that were all answered (especially the bad ones) against the ones which weren't answered. Who would you choose now? I guess you get my point now!
9. Leverage Google Posts for promotions
Google Posts was released in 2017 as an addition to Google My Business for eCommerce use. Before, you were required to use social media or emails to contact your customers and stay in touch.
But now you can provide information to potential consumers via Google Posts. You can use this for promotions and offers. Here are a few things that you can share with your customers using this tool:
Blogs
Ebooks
Special offers
Events
Product promotions and offers
Business news
Basically, you can almost share any type of business information you find suitable.
10. Upload videos
Previously, the online information was all about texts. But today, videos have proved themselves to be the most engaging, most attention-grabbing strategy that has even left photos behind.
You can take advantage of videos by uploading them to your Google My Business for the eCommerce business enhancement. This can help you grab the viewers' attention 100%. Once you have that on your end, then conversions and sales are likely to follow.
You can upload the videos in the 'Photos' section or you can upload them via Google Posts.
11. Use Shortnames
This recent feature is added by Google to make it easier to find things on Google Maps and Google Search. With the help of Short names, you can provide customers with a short URL that allows them to easily follow the business through Google My Business.
Customers can visit the "For You" tab in Google Maps and any new information and post will start to show.
The reason why this feature is beneficial for you is that an increasing number of local consumers will engage with your business that, in turn, can bring great transactions.
Why You Should Use Google My Business for eCommerce Growth?
There are 3 main reasons why you should start using Google My Business for eCommerce business growth:
1. It'll make your online business more visible in search engines
2. It'll bring more traffic to your website
3. It'll give an exceptional shopping experience to your shoppers
By optimizing your website for Google My Business for the eCommerce betterment, Google can crawl in to understand the type of services you provide, where you're located, and your operating hours. With the information that Google gathers, your site can rank at a better place for multiple searches.
The tips mentioned above are all crucial for a customer to 'want' your business to satisfy its needs. Therefore, in order to stand out and be available at the most places possible, Google My Business for eCommerce can be an extra perk to make you eye-catching.
Conclusion
Many online business owners neglect the use of Google My Business thinking that it's a tool useful only for the physical store owner. However, after reading this article, you may conclude that Google My Business for the eCommerce store can be just as effective as it is for retail stores.
You can take advantage of this misconception and can become a fast move maker and stand out from the rest of your competitors. There are 11 different techniques that you can use to make Google My Business for the eCommerce business to work in your favor as explained.
If you wish to learn more about eCommerce, product photography, product photo editing, and how to grow online, subscribe to the PixelPhant email newsletter below.
Beautiful product images across your website.
Background Removal, Clipping Path, Color Correction, Cropping & Resize, Retouching, adding Shadows, and more.

Try PixelPhant for free
No Card Details Required