8 Promising Ecommerce Trends That Carry A Bright Future of Ecommerce
Updated on February 13, 2023 in
Ecommerce
by
Alifiya Mustafa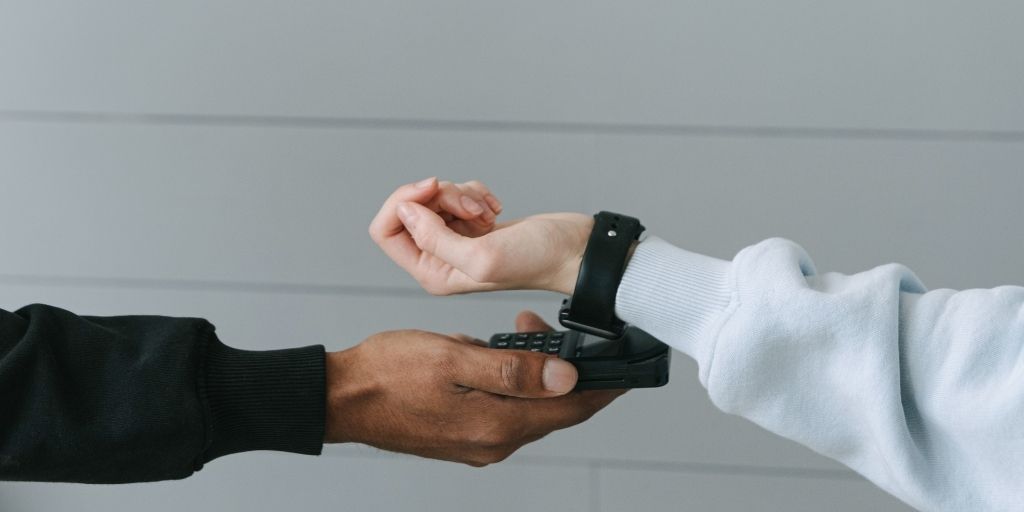 Ecommerce has emerged as a giant marketplace that is growing by 23% every year. If we look at the studies done, 95% of all purchases will be done online by 2040.
Many people are keen to know about the future of eCommerce. Ecommerce is not just a trend anymore but has become a necessity since the pandemic hit the earth. Pandemic indeed has contributed to shaping the future of eCommerce. People are engaging themselves in online shopping more than ever before as eCommerce provides a shopping experience from the comfort of home, doorstep delivery, contactless safe service, and flexible policies. This growth has given proven needs to various fashion eCommerce trends.
According to the research done by 99Firms
80% of Internet users in the US have made at least one purchase online.
52% of online stores have omnichannel capabilities.
The eCommerce industry is expanding massively and will soon become the 'New Normal'. No matter how big or small your business is – if you plan to reach the maximum number of audiences successfully then switching online is the only possible way to boost your growth in the future of eCommerce. In this article, we've created a list of powerful fashion eCommerce trends that will become the future of eCommerce and you should start keeping an eye on them, starting today
8 Fashion Ecommerce Trends To Watch Out For
1. Visual Commerce will take a toll
As per mdgadvertising – A person can only remember 10% of the information when read, whereas the recollection can improve by 65% once an image is added.
50% of our brain responds primarily to visuals. A human can sense a visual in an astounding 1/10 of a second!
Fashion eCommerce trends like these have grown massively. Here, we are not just talking about your product photographs but about every page of your website.
Interacting with images is proven to be more engaging than just raw information. Companies are adding images with which people can relate to their real-life situations or can at least imagine what effect will it make when shopping from your eCommerce website.
Your product images play an important role in encouraging customers to buy from you. And, attractive images are a part of the future of eCommerce. People buy what attracts them first. If you successfully manage to allure your customers into fixing your product in their head then half of your job is automatically done.
If your product photos are dull, blurry, and unattractive then there is no way the customers will be exploring your eCommerce website any further. We recommend hiring a photo editing service provider to get better results as they know what works best.
As per Meero: 90% of the shoppers agree that the photo quality is the most important factor in an online sale.
78% of people who shop online want photographs to bring products to life.
The more people can relate to your visual files, the more the photos on your websites are compelling, the more you will be able to generate more traffic on your website. This consequently increases more prospective customers and higher sales. The importance of Visual Commerce will highly be elevated in the eCommerce future.
It is even better if you can add videos on your website or along with your products to show them off or explain their details in a better way. Such fashion eCommerce trends prove to be the most engaging and successful.
We can take Sezane as the best example to explain how an attractive website can prompt you to explore the website further. With amazing photo quality, attractive visuals for the products as well as website pages can inspire you a lot in carrying out the same.
2. Voice Commerce will get bigger
Voice assistants such as Alexa and Google Home are becoming the future of eCommerce. They are being used to buy products without even looking at them. The customers can simply request a product that they wish to purchase and these voice assistants will let them know the whole list of the relevant products including the brand, color, size, and prices. It is the most powerful trend in the eCommerce future.
The world is now not just limited to just the fingertips but has advanced to speaking for the sake of getting things done. These fashion eCommerce trends are most common for the products like t-shirts, bags, and shoes.
In the study done back in 2018, 3% of the customers used this method. But with the growing demand for convenience and the need of getting things done without putting much of the time, the number is only growing, ultimately shaping the eCommerce future.
If we look at the recent studies done by Sana – 20% of the searches are already done through voice commands.
The future of eCommerce will occupy half of the voice searches by the end of 2020, says Econsultancy.
We all know that this new trend is not leaving the niche any soon but is only here to grow with the eCommerce future. If you want your eCommerce business growth to be future-oriented, then you better add the voice search feature to provide your customers with comfort and let them know how professional and 'ahead of the time' you are for your business.
3. AI & Augmented Reality will become an essential experience
Being on the more advanced and elite side, AI and augmented reality is the future of eCommerce businesses of all kinds.
You can make use of chatbots as people have become very comfortable in dealing with them. Though human touch was the customers' priority, the 24/7 availability of chatbots and useful responses of chatbots have brought successful transitions.
Chatbots allow you to identify potential customers and qualify visitors by asking them a few initial questions before starting. From a well-designed chatbot, you can direct your customers to exactly what they need. Upsell them on another relevant product and incorporate their requests and suggestions in your product lineup.
Augmented reality is becoming the very best promising trend for the future of eCommerce. Though not used by many, it is the most user-friendly experience you can give to your customers.
Customers can relate better when they can see a preview of what a product will look like in real life once they make a purchase. The virtual try-on sunglasses introduced by Aircards is a popular example of augmented reality. it is a very popular trend in the future of eCommerce.
Letting people experience something where they can not be or something that they do not have in real-time has always been a part of science-fiction, but making it a reality is no dream anymore. Instead, it's part of the bright future of eCommerce.
4. Social media shopping
Social media is already influencing the shoppers in decision making and in differentiating several brands. Social media heavily prompts the customers into buying something new or trying the brands that the influencers are using. Influencers are becoming another useful part of the future of eCommerce.
If we look at the statistics,
25% of US buyers rely upon social media for reference. (nChannel)
eCommerce websites with a social media presence have an average of 32% more sales than those that don't. (BigCommerce)
85% of orders from social media are generated from Facebook. (Shopify)
According to Forbes, 2018: 71% of consumers who have had a positive experience with a brand on social media are likely to recommend the brand to others.
Facebook has smartly decided to be a part of the future of eCommerce and has introduced Facebook Shop. It is a simplified version of the online shops that run through Facebook and Instagram ads. If your eCommerce business already has a significant social media following, then this can be a very effective feature for you.
The feature comes pre-optimized and you only need to customize the 'shop' section on your Facebook page or Instagram profile and customers will be able to browse, share, and buy products from you. Facebook has started running this new feature already in the US and will be available in many other regions in the upcoming months.
With not just this, you can hike up your Instagram marketing game with an excellent Instagram pack called Space Studios. You can find a variety of templates mingling colorful shapes, texts, and image placeholders to enhance your promotional ads. It works amazingly with Adobe Illustrator and Photoshop. These fashion eCommerce trends are much adored by millennials and GenZ.
Also Read: 10 Best Online Shopping Sites in USA You Must Explore
5. Eco-friendly consumerism
Eco-friendly consumerism is the most important and dominating part of the future of eCommerce. It is one of the most popular and practiced fashion eCommerce trends. People are getting more and more concerned about nature. From becoming a vegetarian to vegan, people are trying their best to consume things that are produced sustainably. Using even wooden furniture has become questionable if the wood is not coming from sustainable forests.
Customers are even ready to pay more if they know that your brand believes in not experimenting on animals and not messing with the third-world in terms of trading practices. The future of eCommerce is not just about buying and selling but also about saving the environment as much as possible. Resources are the basis of everyone's life and people have understood it better. There are activists and environmentalists putting debates over the trading practices.
We recommend investing in more eco-friendly ideas to gain popularity, loyal market share, and authenticity.
If we take the example of The BodyShop, the brand has a very important market value for what it deals in. The brand has very loyal customers due to the promise it makes to its consumers and to the world.
6. Customizable personalized products
Businesses are coming up with personalized products that the customers can customize according to their needs, and people are going crazy over them. Fashion eCommerce trends like customizable products are making it a reliable factor for the future of eCommerce.
We can bet it is not just the fling but the actual future eCommerce revolution. Keeping an eye on this trend and starting to experiment with this idea could be a great step your eCommerce business can take towards the future.
Many online businesses are allowing customers to create their own beauty products based on their skin type, hair conditions, usage frequency, etc. so that the consumers can get exactly what they are looking for with all kinds of solutions to their problems.
The implementation of the idea is an excellent marketing strategy, a unique selling point, as well as the
As per instapage – 59% of the buyers say that personalization highly influences their buying decision.
80% of consumers prefer buying from a brand that offers personalization. This makes personalization completely a non-negotiable part of the future of eCommerce.
7. Customized packaging
A cardboard box in a shipping bag is not just enough. Customized packaging is highly influencing customers in their shopping choices. In fact, customized packaging is bound to become part of the eCommerce future.
Your custom packaging conveys a sense of professionalism, advancement, authenticity, quality, and also gives a feeling of buying from a well-known brand that cares for its business and consumers. Yes, it is true!
60–80% (Forbes) of customers do not revisit the same business even if they were satisfied with the product. If there is no experience, no 'oomph', no "wow" factor. Very few things set you apart from your competitors, no matter how good your products are.
61% say they are much more interested in repeating the purchase of a luxury product if it came in premium packaging. (Dotcom Distribution)
Your packaging should be sophisticated, clean, and professional. This is among those eCommerce fashion trends that make your eCommerce trendy and the one that stays ahead in the future of eCommerce. Louis Vuitton is one of the best examples of this trend who has been doing this for decades.
8. Drones for Delivery
The urge for contact-less delivery has emerged due to the COVID-19 crisis and people are preferring not to buy altogether rather than take the risk. But has the eCommerce industry been constrained by the issue? Businesses have found smarter ways to offer no-contact delivery options and drones are proving to be the most popular way.
We are not talking about just the flying kinds, but also the robot kinds that can walk around your streets. These mini wonders are the future of eCommerce.
Amazon has understood the value of technology and is already foreseeing the future of eCommerce in the upcoming years. It has always stayed ahead of time and the first drone delivery done by Amazon was in 2016 in Cambridge has proven this fact. If you've checked the news or not, let us tell you that the company has won the approval of starting trial deliveries using the drone.
If you can accept this as the future of eCommerce then we can guarantee you success in 2023 and even in the further years.
Conclusion
The future of eCommerce is glorious with the introduction of some amazing technologies and eCommerce fashion trends. There are many trends that you can implement in your online business today so that it can gain a stabilized pace towards the future of eCommerce.
The evolutions in the future of eCommerce that we listed above are the reality of the future of eCommerce. We hope that you will find something useful that can work best for your eCommerce business.
If you wish to learn more about fashion eCommerce trends, marketing, product photography, Product image retouching, Clipping path, and more, then subscribe to the PixelPhant email newsletter below. Also, if you are an eCommerce business owner, then start making your product images more professional and engaging. Take your free trial with PixelPhant now👇
Beautiful product images across your website.
Background Removal, Clipping Path, Color Correction, Cropping & Resize, Retouching, adding Shadows, and more.

Try PixelPhant for free
No Card Details Required