16 Best Tools To Help Your Freelance Photography Business Become Productive
Updated on November 1, 2022 in
Photography
by
Chetan M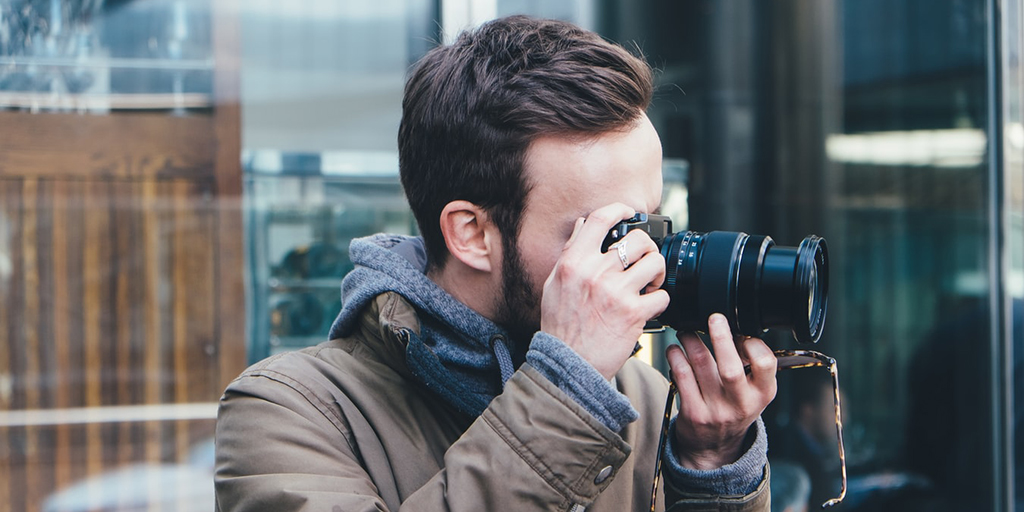 Do you know about Freelance Photography tools?
A freelancer at product photography has a lot of things in common with the small business owner. They deal with both hard work and a shortage of time every time.
Freelance Photography artists have a harder task than most entrepreneurs. They also have to wear every hat for the various businesses. They act as marketers, the customer service representatives, the sales team, the producer, the artisan, the bookkeeper, and with this, freelance photography folks ought to perform various tasks by the side.
Thankfully, the technology has managed to come up with some tools that can help you ease out your work while freelance photography, and the best part is – They're free!
16 Best Freelance Photography Tools
The following mentioned freelance photography tools will automate, simplify, and streamline the work of a freelancers like you, so that you can spend more time on the various other aspects of your business.
Business Apps and Digital Storage
1. Google Apps
The number one on our list of best freelance photography tools is this. There are various professional diameters offered by Google, such as email, online storage, shared calendars, video meetings, and many more. The apps are created and specified for the heads and team to communicate. This way sharing and collaborating are more secure.
2. Dropbox
Dropbox is a form of the modern workplace, created to decrease the busy work. Thus, using this tool for Freelance photography business can help you increase the focus on the things that matter. It is the application device that brings all the flies together at a single central place. Among all the other freelance photography tools, Dropbox is the most popular and efficient tool that is being used by millions. You can save the data in dropbox paper, as it is the team's place to bring ideas to life. Paper is a useful thing that can hold whether it be video and images to core and sound.
Emailing
3. Streak
Streak automatically extracts the essential data from the contacts and emails that are relevant to your freelance photography business. You get notified as things progress through your pipeline by not forgetting the follow-up with tasks and reminders. Other systems are proved to be expensive and massive. Thus, it is not ideal for solo entrepreneurs, freelancers, or small businesses.
This freelance photography tool is easy to access and customization as it offers the full tweaking, generating works best for you. So wake up and get connected with the streak.
4. Boomerang
For the freelance photography business owners, Boomerang is one of their best friends, to keep them on the top of emails. It offers the schedule of sending the emails for the maximum times, with the follow-ups so that you don't have to check it time and again to remain connected with the clients who have not emailed you back. Boomerang is the finest tool for running a cold email campaign.
5. Hellosign for Gmail
As you install the HelloSign for Gmail in the Chrome browser extension, all the documents you receive in the form of attachments in Gmail will carry a "Sign" button along.
Hit the "Sign" button to load the HelloSign signature window. Sign in, and simply send. You can also download the signed document.
The attachments which you call to send through the extension will pop up in the documents view on the webpage of HelloSign. this emailing tool can be highly useful for your freelance photography business.
Scheduling and Mailings
6. Doodle
With Doodle, you do not have to go back and forth. You can easily connect your calendar to create and participate in a poll, directly from the point of doodle's calendar view. Thus, doodle syncs your events, reaching efficiency.
You can view all your polls, from a single organized place. It simplifies the scheduling, and with this, you can find the data for meeting it twice with the fast speed.
7. World Time Buddy
World time buddy or WTB is one of the convenient world clocks, converter of time zone, and an online meeting schedule. It is a great productivity tool for the freelancers identifying themselves as a traveler in flights, or in online meetings or the ones who make the call to family or friends residing abroad.
8. Join.me
Freelance photography business runners tend to meet a huge audience. With this tool, your clients can customize their meetings to whatever extent they need.
They can brand it to your company or to the subject of a meeting and even match their personality in an effective manner. As an effect, setting up the personal link means that the clients are joining your meeting and are getting familiar with you and with your brand. They need not wait for any further meetup.
Communication
9. Uberconference
It is one of the best freelance photography tools which saves time by preparing for different by joining suddenly with none of the PINs and downloads required. There is even a facility that uber-conference can give you a call.
With the great ability of uber-conference form any of the devices, you can launch your meetings from your office, car or from anywhere you can. It has an easy dialling system that allows free calling.
10. Google Voice
You can use this freelance photography tool on smartphones or even on the web. You can make and receive calls from anywhere you want. The users are able to create free calls between each other, and can even leave the voicemail. There are many other actions that can be performed.
Customer Service
11. Highrise
It makes communication and customer service easy, as it is a nifty tool. With this, a freelance photography business owner can easily track the conversation made, with potential clients as well. You can also make a connection with your team.
The tool helps to meet all types of business specifications!
12. Survey Monkey
Survey Monkey is a tool that helps you to predict the changes that are trending around. It will offer you to make your questionnaire with its sophisticated questions bank, and various survey templates.
Among all the other freelance photography tools, Survey monkey tool offers a great platform to enhance your business as a freelancer and alters with the survey needs you to need over time.
Tasks and Time Tracking
The tool offers you to organize and prioritize your projects in a rewarding and flexible way. Use Trello in order to get systematic and photography done with a smooth workflow.
Working as a freelancer and using the tool will drive you in the deep details by simply adding comments, different attachments, due dates, and more directly to Trello cards. Collaborate on projects from beginning to end.
14. Toggle
Toggle is one of the simplest time trackers that help you to get things done. It comes with the free timesheet alternative. Using Toggle is a helpful task as it offers the easy handling of time for the allocation of time for different customers and projects.
Marketing (Social Media Management)
15. Pagemodo
The Pagemodo is one of the boons for the freelancer artists as it offers everything you need for your social media presence. There are billions of social media users across the globe, therefore, it is necessary that you use the various social media platform for promoting your business.
It creates the Facebook custom tabs, to start the fans in the form of customers. Thus, you can increase the engagement on Twitter, Facebook, and LinkedIn without wasting your whole day online.
It schedules your different posts for each and every social account at once. With Buffer you will be able to publish them automatically, then as per your posting schedule, you can put them in place.
You can even get the analytics done to notice that what is your social media performance? Understand how you can improve your results, and create reports for your manager or clients. You can also learn Facebook Advertising Strategies.
Choose the Most Efficient Tool
There exist many tools out there that you can use to enhance the efficiency of your freelance photography business. It may feel like placing them all up and understanding how to use them will take you up a a lot of time.
But some of the selected freelance photography tools can make a big difference to your daily efficiency, which converts into more hours in the week for more productive and paid work. You should consider which ones are most helpful for you and will take you a bit of time to set them up and then you will thank yourself later. This was our list of best freelance photography tools that you shall use to improve your productivity. Basically these freelance photography tools very useful for boost productivity.
If you wish to learn more about eCommerce, product photography, Product photo editing, and how to grow online, subscribe to the PixelPhant email newsletter below.
Try PixelPhant for free
Use PixelPhant to get more conversions for your online store with better product images.

Background Removal | Clipping Path | Color Correction | Cropping & Resize | Retouching | Shadows