10 Top B2B fashion eCommerce startups in the United Kingdom
Updated on November 18, 2022 in
Ecommerce
by
Alifiya Mustafa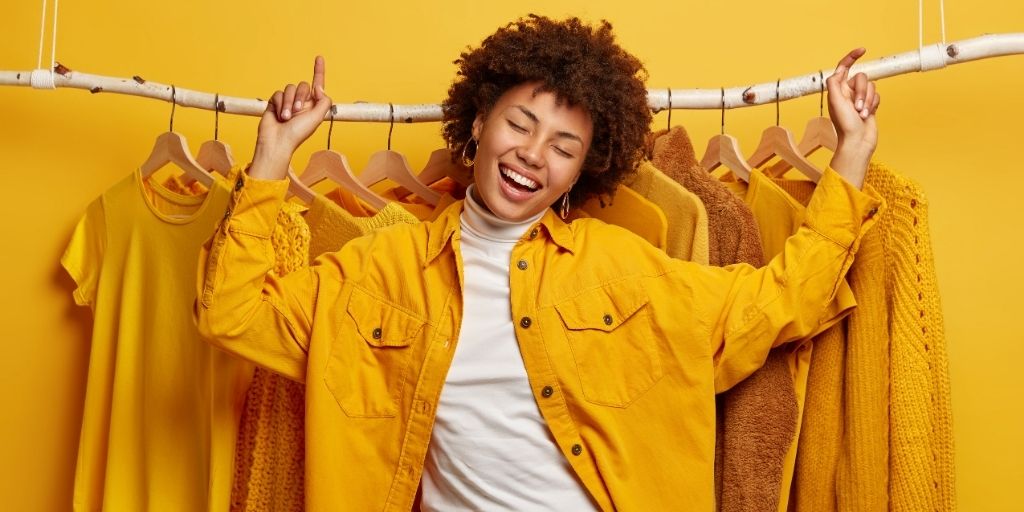 Looking to source some high-end fashion for your customers? This article is just for you them.
Unlike Amazon or eBay where you connect with customers, these Top 10 B2B Fashion eCommerce Startups in the United Kingdom are focused on connecting retailers with wholesalers.
Traditionally, if I look back a year ago, 70% of the revenue in the fashion industry was through wholesalers. On the other hand, this year the 90% of the total revenue was through Fashion eCommerce.
Things are changing. Not only the retail customers but also the wholesalers need digital solutions to grow their business. If that is the case for you, read this article carefully to make sure you find your perfect solution from these top B2B fashion eCommerce startups in the United Kingdom.
Top B2B fashion eCommerce startups in the United Kingdom
1. Common Objective
Founded in 2015, Common objective soon became a common destination to buy raw material for the fashion industry in the United Kingdom. Here you can sign up and specify your requirements about the raw materials, and they will connect you to product sellers, buyers, experts, and other useful resources.
Among all the B2B fashion eCommerce startups in the United Kingdom within the niche of raw material, Common Objective has successfully managed to create a simple and reliable marketplace for the wholesalers who are looking for raw materials.
You can buy natural fabrics, synthetics, man-made materials, and more versatile fabrics. Along with this, Common objective also shares educational content regarding innovation and trends in the fashion industry which you will find very useful.
2. Colourmart
The next startup among the top B2B fashion eCommerce startups in the United Kingdom would be Colourmart, an e-distributor of multi-category of yarns. The collection is unmatched and you could even find luxury yarn like silk, cashmere, and extra-fine merino.
Once you choose your yarn you even can ask for the hand and machine knitters, weavers, hand dryers, and even spinners according to the way you would need them.
Moreover, if you are unsure and want to see the yarn for yourself, you can add about 6 of your choices to the cart and mail them for a free sample. This won't require you to buy them, rather if you wish to have more than 6 samples, you would have to pay about $0.50 for each.
3. Top Embroidery
If you are looking to get your logo or a design embroidered on a piece of apparel, there are better B2B fashion eCommerce startups in the United Kingdom than the Top Embroidery.
They have even worked with brands like Adidas, Nike, Dickies, Hanes, etc. Hence you should have no issue trusting them. In order to get your design/logo embroidered, you can contact them and send them the file.
You can choose the apparel on which you need your logo one for example polo shirts, jackets, outerwear, workwear, shirts, sweats, hoodies, sports, headgear, bags etc.
4. Meet The Buyer
Now that you have successfully managed to produce your clothing range using the best B2B fashion eCommerce startups in the United Kingdom it's time you meet your buyers. Meet The Buyer is a platform where you can sign-up in order to meet new buyers.
In order to maintain authenticity, there are pre-qualified wholesale buyers, industry tastemakers, and exchanging quotes. Moreover, it also enables sellers to post details about the availability for any fashion events, showroom, or any other such events.
It works on the freemium model, which means you can start for free, but to take all the benefits, you would need to upgrade your plan.
5. Luxalia
Luxaila is among the top B2B fashion eCommerce startups in the United Kingdom. It is a marketplace where you can list your product for the B2B for both B2B buyers and sellers.
Once you list your products, interested buyers can contact you through the platform. At Luxalia you can list bags, clothes, clothing, cosmetics, fashion accessories, footwear, glasses, home clothing, jewelry, knitwear, mirrors, outerwear, small leather goods, ties, trousers, and watches.
6. Book A Look
Book A Look is among the best B2B fashion eCommerce startups in the United Kingdom that allow PR, sellers, buyers, and influencers to come and at one place and interact. You can contact each other and even track the request for samples.
Moreover, this platform also enables the designers to share the work with the media and influencers on the platform, which also allows you to contact them and grow your business with them.
7. Fasho Style
Now after going through a broader market place it's time for you to learn about the niche B2B fashion eCommerce startups in the United Kingdom. The first on that list would be Fashostyle. It is a marketplace for leather goods and accessories.
They cater to both, retail as well as a wholesale market, but with a major focus on the wholesale business. If you are running a dropshipping business, Fasho Style can even drop ship the products accordingly.
8. Kitlocker
Kitlocker is among the biggest B2B fashion eCommerce startups in the United Kingdom that deals with sportswear and leisurewear.
Nike, Adidas, Stanno, etc. are some of the most popular brands that you can find on this marketplace. The targeted customers at Kitlocker are college students and have partnered with universities in the UK. Moreover, they are even offering international shipping.
9. JC Unique
JC Unique is an of the best B2B fashion eCommerce startups in the United Kingdom that deals with handbags, purses, children's shoes, and accessories. In order to stay up with the trend and the style, they import high volumes every week.
But in addition, the quality of the products are not compromised. It caters to the whole of the UK and Europe.
The minimum order value should be £80 before VAT and if your order is above £200 you are also eligible for free delivery all over the UK.
10. Nivoda
If you are looking for a diamond eCommerce, then look no further. Nivoda is among the most trusted B2B fashion eCommerce startups in the United Kingdom with regards to diamonds.
The company allows you to list your own collection to allow buyers to contact you from worldwide. Nivoda also ensures door-to-door delivery hence you won't have to worry about delivery too.
Sign up and you can start selling your collection by uploading the 360-degree images on the site.
Wrapping Up
With this, we conclude our list but would like to add a very important note for you. In order to make sure that your products stand out in the marketplace, you need to use high-quality product images on your own eCommerce or any other marketplace. Hence we highly recommend you reading about Product Image Editing Ultimate Tool to Boost up Your Photos
If you wish to learn more about eCommerce, product photography, Product photo editing, and how to grow online, subscribe to the PixelPhant email newsletter below.
Try PixelPhant for free
Use PixelPhant to get more conversions for your online store with better product images.

Background Removal | Clipping Path | Color Correction | Cropping & Resize | Retouching | Shadows