Using Facebook Messenger Marketing For Shopify Sales In 2023
Updated on February 20, 2023 in
Marketing
by
Alifiya Mustafa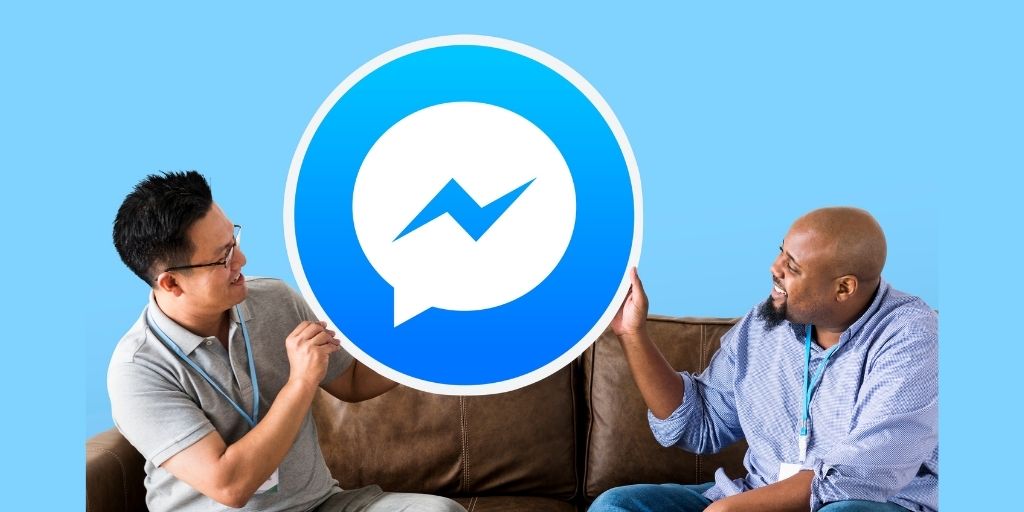 Being a Shopify store owner, you must always be looking for ways to increase your online sales and be a little ahead of the competition. It is a healthy mentality for the growth of your business.
Now, would you be amazed if I tell you that there is a way to do that and in fact, most of your competitors aren't aware of it yet?
Yes, this magical secret technique is available and it is called Facebook Messenger Marketing. Wanna know why is it magical and what are its benefits? Let's find out.
Benefits of FB Messenger Marketing for Shopify Sales
1. So Close to your Customers
FB messenger, unlike any chatbot, is more familiar and trusted among customers. When your customers hang around your website and find some information missing, they either call you or leave your site and deal with it later.
With the help of Facebook messenger marketing, you are so close to your customers that they can reach you with a click. People may hesitate to deal with a chatbot as they never know where their information is getting saved or what will happen to it.
With the help of Facebook messenger marketing, your customers feel safer and more casual about contacting you. It eliminates that whole formal chaos that they need to crawl through before getting their answer.
2. Stay Updated and keep them updated
You saw your customer add something to the cart but didn't finalize the purchase. Do you wish to figure out why? Simply ask them. Your shoppers are more likely to respond to your Facebook message than your corporate email.
You can take the updates of their preferences and pain points easily with just the messages. Vice versa, you can give them updates too without leaving your Shopify store. And trust me, they'll be checking your Facebook message notifications way more than your emails – again!
3. Easy and Popular is What they Demand
FB is trending. There are currently 2.45 billion FB users in the world. It's popular, it's fun, and it's informative. More than half of the millennials are using social media to stay updated with news and 54% of the shoppers use social media to search for products.
This confirms that consumers are more comfortable dealing with businesses just as easily they talk and deal with their loved ones. Your shoppers can feel more comfortable and familiar to talk to you and share their opinions regarding your brand and their shopping perspectives.
4. Make you Stand Out from the Rest
You are probably here because you want to increase Shopify sales. You probably have read this long because you weren't using Facebook messenger marketing to increase your Shopify sales. Now, I believe that you probably haven't seen your competitors using Facebook messenger marketing in their stores as well.
I can assume this because most of the websites in this world haven't started using Facebook messenger marketing on their websites. Hence, if you can use something so popular, so easy, and so effective on their website, then you can definitely stand out from the pool of eCommerce business owners. You can learn more about how to sell on the Facebook shop and Facebook Marketplace.
How to Link Facebook Messenger With Your Shopify Store?
I know you are intimidated by those obvious benefits of Facebook messenger marketing. So why not start reaping them from today? Before that, you'll have to learn how to link FB messenger with your Shopify store. So, let's get started.
NOTE
You may have already noticed on your Shopify store that there is already an option to set up your Facebook Messenger sales channel. Now it could be a great option as it allows you to connect with your customers too. But the reason I don't recommend that is that when your shoppers click on that option, they kind of leave your Shopify store and are redirected to another page in the browser or their installed FB messenger app.
When this happens, your customers may get distracted with something else or they might end up on some other website while exploring and not come back to your store. This way you lose your customer rather than staying engaged. So, if you want to keep your customers in your Shopify store then why redirect and drive them away from it?
6 Simplest Steps to Link Facebook Messenger With Your Shopify Store
Step 1
Go to your FB page (business.facebook.com) → Pages → Messenger Platform →Settings.
Step 2
Scroll the page to the dow where you can see the 'Customer chat Plugin' option. → Click on 'Set Up'.
Step 3
Move along with the steps. Steps one and two in this process would just ask you to change the color of your greeting message so that you can match it with your theme and the language.
Click Next. You'll reach step 3 here (Important) → On the left side, you'll be asked to enter your Shopify domain. In the center, you'll be able to see a complete HTML copy that you need to copy to your clipboard.
Step 4
Be very careful while following this step. Once you've copied the HTML code, go to your Shopify store → Online stores → Themes → Actions → Edit Code.
Step 5
When you'll click Edit Code, you'll land on your 'theme. liquid'. Scroll the code until you find the open 'Body' tag. You can see how it'll look in the image below. Once you find it → Take the cursor to it → Hit 'Enter' twice on your keyboard → Paste the code that you copied from FB → Click SAVE.
Step 6
Simply go back to your FB page and click FINISH. Congratulations! You've successfully linked your FB messenger with your Shopify store. Now you may use Facebook Messenger marketing to increase Shopify sales.
You'll be able to see the FB messenger widget floating on your website, ready to roll.
Also Read: How to Sell Easily On Facebook Shop & Facebook Marketplace In 4 Easy Steps.
How Does It Work?
Now you've successfully set up your FB messenger widget for your Facebook Messenger marketing, let's learn a few basic things to understand how it works with the help of an example of 'Pure Cycles'. You can integrate your Facebook Messenger marketing with bots like Octane AI on your Shopify store to make the journey a lot smoother and data-driven.
Look what the bots like Octane AI do:
When you install a Facebook Messenger marketing app on your Shopify store, turn on the abandoned carts option. This will add a checkbox directly below your 'Add To Cart' button.
Now, if your shopper is logged in his FB messenger account anywhere in his browser or other devices, and when he/she adds the product to their cart with this checkbox ticked, it'll allow your store to send notifications to them. Unlike emails, where you get the customers' information way after the checkout, this option allows you to contact your customers sooner.
The next amazing thing – Let's say your customer didn't finalize the purchase (Which 75% of the shoppers don't), what happens then? In a span of just 60 minutes, the shopper will receive a message on his Facebook messenger asking 'Hi! Did you forget something?'
This thing is amazing as you'd be able to reach out to your customers with Facebook messenger marketing even when you've never messaged with them before or have even got your page liked by them.
Now when your shopper opens that message, they'd be able to see the product that they added along with the link to it.
Now, if they click on checkout, they'll directly be taken to the mobile checkout page with their order already filled in there. So, all there'll be left for the customers to do would be to complete the transaction – Pretty Cool!
On the dashboard of your bot, you'll be able to track the revenue you've generated. You turn on and off the campaigns and customize all your messages for Octane AI Facebook Messenger for Shopify.
5 Strategies to Increase Shopify Sales Using Facebook Messenger Marketing
You know the benefits of Facebook messenger marketing and you know how it works. Now, to thank you for reading this long, I'll be sharing with you the 5 useful strategies to increase Shopify sales using Facebook messenger marketing. Here we go:
#1. Help your customers to get their Perfect Purchase
You increase Shopify sales by creating a product filter to help your customers to find their perfect product. If you see that your customers are struggling to find a pale yellow dress in a small size, you can simply start with a short, friendly message like 'Hey Bethany, how's your day going? Let's find that perfect dress you're looking for."
Being a fashion designs seller, you may also provide 5 to 10 minutes of free consultation to your shoppers too over the FB messenger bot. This is a great way to seek engagement from your customers that'll help you increase Shopify sales in the long run.
#2. Use Broadcasts to Build a Connection
Broadcast messages allow you to stay in touch with your customers. Consistency with your conversations builds relationships and instills trust among your customers. You can share the upcoming offers, any new updates, fun facts, quizzes, or just a 'Good Morning, We Wish You a Great Day' that could bring you great results in terms of building a healthy relationship with your customers.
Don't get yourself thinking that it's almost the same as sharing emails – It's Not. Why? Firstly, because the shoppers are more likely to see it on FB as compared to email. Secondly, they can start an individual conversation with you.
#3. Create Drip Campaigns
Yes. Facebook messenger marketing allows you to create drip campaigns just as you create email listings. Hence, if you deal with skincare products and if you're running offers on skincare kits for perfect or oily skin people, then you can simply create a list of the shoppers who are regular with buying that type of product. You do not need to annoy people with dry and sensitive skin.
Similarly, if you are going to organize a digital seminar on how to take care of your skin after your 30s, then you can simply send the reminder to this age group so that they especially do not miss out on that.
#4. Revisit the Shoppers who abandoned the carts
There lies tons of opportunity if you reach out to your abandoned cart customers – Trust me. These people can be highly active towards your Facebook messenger marketing campaign as they are already aware of your brand and have added the products because they liked them.
As per Truelist, more than 75% of the customers abandon their carts and less than 48% of the abandoned cart emails are opened.
Facebook messenger marketing can easily bring this number up as more people are like; ly to open their FB rather than the email. And, it doesn't just come to see the message, but it's something that highly increases Shopify sales.
Closing Up
A Facebook marketing strategy can help you increase Shopify sales as it allows you to connect with your customers instantly. Here, your customers are more comfortable dealing with you as the method is quick and easy.
If you want to stay ahead of the eCommerce competition then implementing new and effective strategies is very important. You can set up your Facebook messenger marketing too on your Shopify store with just 6 easy steps. The strategies explained above to increase Shopify sales using Facebook Messenger marketing can be highly useful if implemented with consistency and planning.
If you wish to learn more about eCommerce, product photography eCommerce, Product photo editing, and how to grow online, subscribe to the PixelPhant email newsletter below.
Try PixelPhant for free
Use PixelPhant to get more conversions for your online store with better product images.

Background Removal | Clipping Path | Color Correction | Cropping & Resize | Retouching | Shadows