Why Facebook Advertising Is A Powerful Marketing Strategy For Online Businesses?
Updated on January 2, 2023 in
Marketing
by
Nishant Shrimali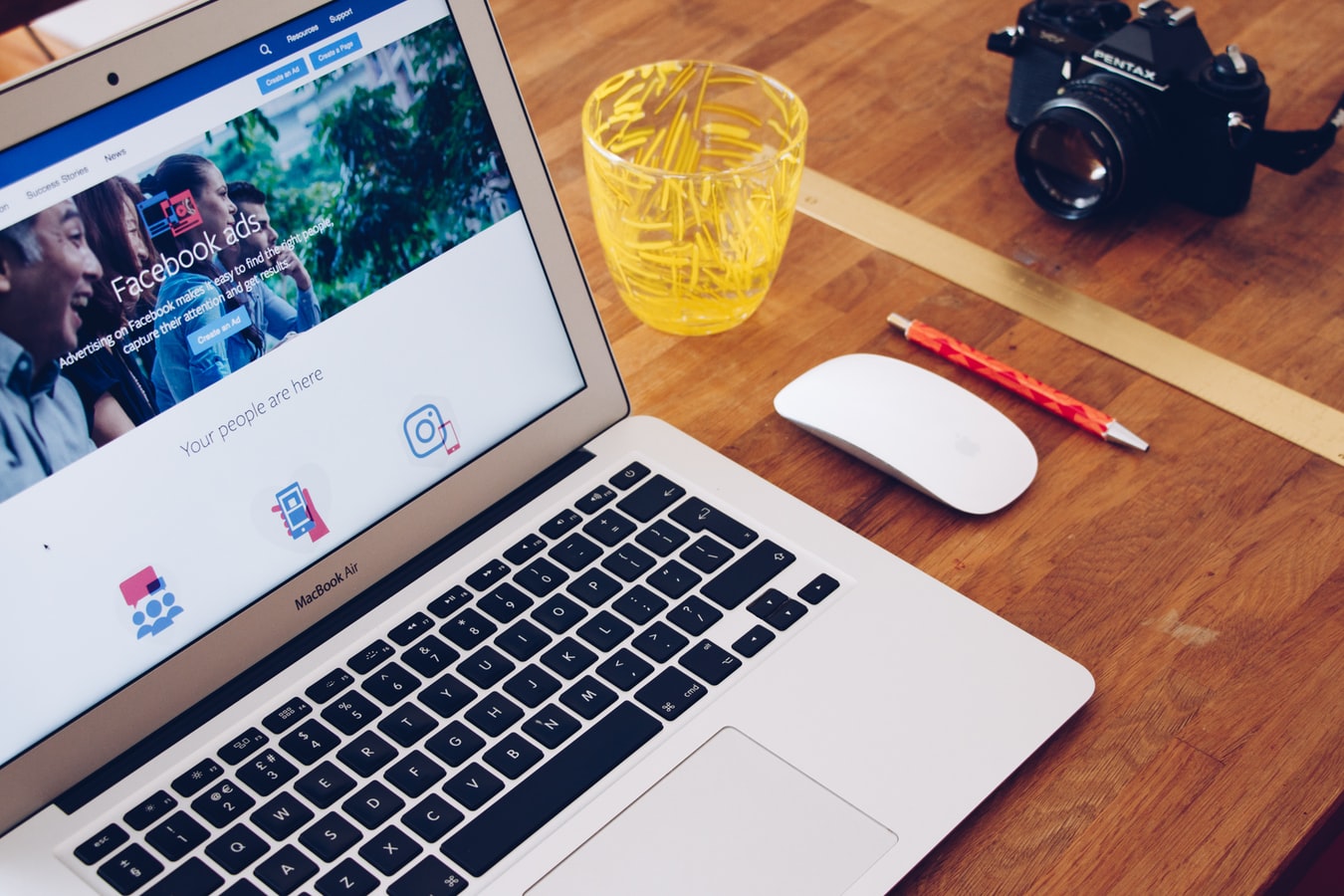 People often get confused when it comes to advertising on Facebook and Instagram. According to the report of September 2018, more than 2.2 billion people have installed and have been using Facebook. In this blog, we are discussing on most powerful Facebook Advertising Strategy in 2022.
That vast number of users means that Facebook is the key platform to carry out marketing for almost about each and every business. Still, the ever-changing Facebook algorithm has made it difficult to get connected to individuals organically.
Thus, it is a place where Facebook ads come into the picture. You only have to make the payment for reaching potential customers. With Facebook advertising, it is important that you should understand the various ad types and targeting options prior to you move further to fetch out the best results out of it. Facebook advertising is a very important way to connect your audience to the world's biggest social network.
In this particular write-up about Facebook advertising, we will go deep to cover up everything you need to know about Facebook advertising Strategy, initiating from planning your very first ad to creating the advanced ad campaign strategies.
Why use Facebook Advertising?
Facebook Advertising has now become one of the most efficient tools out there in the advertising platform which helps to enhance your business, generate loyal customers, and thereby create leads and sales. Today it is noticed that there are now above 3 million businesses includes Facebook advertising and there is never been a great time to initiate than now. Thus following are just some of the mentioned few reasons as to why Facebook Advertising is largely creating excitement for marketers:
Size of the audience
Now Facebook has boosted up around 1.13 billion users daily on an active basis, among them 1.03 billion of which having the access to social networks through mobile devices.
Attention of people
People invest a large amount of time on various social networks. The average number of users put in on an average of 50 minutes just to surf things on Facebook, Instagram, and on messenger on an everyday basis.
The decline of organic reach
Organic reach on particularly Facebook has been on a downfall for a few years now and has almost punch down to zero. If in case you want to break in now, then Facebook is all but yet a pay-to-play network.
Targeting campaigns
The various targeting options in Facebook Advertising are just incredible. The business can easily target users with a specific location, demographics, age, gender, interests, behavior, and many more aspects.
How To Run Facebook Ads?
If your account already exists as the Facebook business page so you can go ahead to the Facebook Ads Manager or either to the Business Manager in order to create your Facebook ad campaign. And still, if you don't have it yet, a business page, then it is essential that you'll create it with just one click.
Thus after doing this, just follow the mentioned steps for Ads Manager in this particular write-up. If you wish to prefer the usage of Business Manager, then you can easily get the details in our following post on how to use Facebook Business Manager. These steps are very useful in Facebook advertising.
Determine your objectives
Name your campaign
Set up your ad account
Target your audience
Select your Facebook ad Campaign
Step:1- Determine your objectives
Do the log-in to the Facebook ads manager page, and click on the Campaigns tab, then go on the create a tab to initiate a new Facebook ad campaign.
In total facebook provides all 11 marketing objectives on the basis of what you want your ad to get accomplished. Here's is the guide telling how to get aligned with business goals:
Brand awareness will help you to make the introduction of your brand to a totally new audience.
Reach will make the exposure of your particular ad to the majority of the people in your audience pole as it is possible for you.
Just drive the traffic to a particular web page or an app.
Engage a vast audience to enhance the number of posts or likes on the page, thereby increasing the attendance at your event, or just encourage individuals to claim a special offer.
Step 2: Name your campaign
Just easily scroll down to the name on your Facebook ad campaign and selects whether to set up an A/B split test or not? You will be also able to choose whether to turn on budget optimization. This step can prove very useful if you are using many ad sets, but today you can leave it turned off.
Step 3: Set up your ad account
If you are already done with this step then just skip this step, you can jump to target the audience.
But if you are all new to Facebook advertising then you have to enter some of the key account details here. Mention your country, the preferred currency with the time zone, then click Continue.
Step 4: Target your audience
On the very dominant side of this screen, you will have to give the name of your Facebook ad campaign and make the choice as to which Page you want to promote.
Scroll down a little bit and you will find to start creating the target audience for your specific ads.
You will notice the first option in order to add customers to the audience of people who already have interacted with your business on or off Facebook. We've got a separate guide to walk you through Facebook custom audiences, so here we'll focus on the targeting options.
Step 5: Select your Facebook ad campaigns
Use the scroll down to select and decide where your ads will be placed. If you are all new to Facebook advertising, then you just use the automatic placement option very simply. And when you go with this option then facebook will automatically place your ads over the platforms such as Facebook, Instagram, Messenger, and all other audience networks when they are about to fetch out the best results.
How to Master your Facebook Ad Targeting Strategy?
It is already mentioned above that around 1.45 billion individuals log in to Facebook daily. Thus, with this Facebook has become one of the best, cost-effective devices when you are planning to promote your products to a wide range of public. And yes that is not a small span of people.
With the help of advanced targeting offered by Facebook, the system is able to cut over the noise in order to identify your ideal customer.
The major element of the specific Facebook advertising success can be easily summarised as: "Display the right message to the right people."
Thus with this, you will be able to know the following aspects of Facebook advertising:
The way of designing your ads like a pro.
Make the target of your ads just similar to an expert.
How to prepare and plan for effective A/B testing.
Analyze the various test results in order to capable of optimizing your Facebook campaign.
Goals of Facebook ad campaigns
A dynamic and an effective does more than just representing the products, as one of the major things done by it is to generate a connection among your potential customers and shows them in what way the product will be useful for them to resolve their issues, fulfill their needs and makes them happy.
"Goods are the one which sometimes elicits the emotional feelings"
Facebook offers businesses an effective opportunity to test a wide range of targeting types and campaigns in order to get the most cost-effective paths to generate great traffic and get sales. Thus these specific targeting campaigns is majorly separated into 2 categories:
Cold traffic
Retargeted traffic
Cold traffic
These are the specific individuals who are not aware of your brand and never have been visiting your site in their life. Thereby promoting and marketing your brand and products to these people will provide an opportunity for you to increase brand awareness and will create high sales. Facebook advertising provides you to offer the products and attracts customers on the basis of the following:
Interests and Brands – The pages, various events, and the businesses users usually follow for e.g. targeting people who prefer the "Facebook Business page.
Events of life and some specific profile status – Just for example individuals who are currently engaged or having children.
Age and gender.
People at a particular location – From the whole of the continent just down to nearly about 1 mile of the radius.
Language– Individuals who are talking and speaking in certain different languages.
Similar looking Audiences – Audiences who look similar are one of the very useful kinds of targeting where you are able to request Facebook to provide the ads to individuals who are a bit the same to an audience that you provide.
Retargeted traffic
These people are the ones who have visited your website once and came in contact with your brand once. This category of people includes:
Visitors of a website- It includes the people who have gone through some of the specific pages.
Viewers of Facebook video
Engaged people with Facebook Remarketing– These are the ones who are related or linked with any of your organic posts.
The customized list that you post on Facebook- It is the type of people who have been signed up for your newsletter.
With Facebook advertising, you are able to show these types of visitors the specific ads which make them remind of various products they saw when they have stayed at your site.
It is possible that your different ads are the type of generic ones accusing your various products, or they can be different ads thus you do not at all have to create the specific ads but market and thereby promote all your products.
Essential tips for Facebook Advertising
Keep the following mentioned facebook advertising tips in mind in order to make your ads work in a specific way to become one of the best for your potential visitors and thus they get converted into very customers:
Do the experiments with audience targeting
Just initiate it with a streamlined audience and then slowly and gradually widen it up by adding one of the interest categories in it at a single point in time. Let's take an example as you can easily start with the audience particularly serves their interest in "Napa Valley wine tours" and after just enlarge it up in a few weeks, by adding "wine tasting as," "food and wine," and thus keep going on. In this way, you will be able to have a great idea of in what way you can expand your target audience to get affected by your results.
With Facebook advertising, you can also have the targeting of an audience to create a various variety of ads for the different type of business goals, For instance, you can easily have a word to your very existing customers in a different manner as compared to you do to the individuals who have never ever heard of your specific business prior, or provide the promotions on the basis of your existing relationship.
Take in the Facebook pixel
In Facebook advertising, The tool is just a small piece of code that can easily generate a great impact on your Facebook ads campaign. Once you are done with placing the code on the website, then it will offer you that you can track the conversions, and can remarket to the individuals who have already viewed your products on your website and generate the lookalike type of audience.
In case if you are not at all preferring to get more advanced with implementing modern technologies, then you must go with the Facebook pixel and should install it now. It is very useful in Facebook Advertising. Thus in this way, you will be able to track and remarket the data all ready to go as soon as you are ready to start optimizing your Facebook ads.
Have the top-notch pictures and videos
Do you know what has actually turned off? The so blurry photos, or the total pixelated photos, or one of the jumped-in videos which make you feel so sick. For sure, your words are important, yet your visuals are the one thing that will be grabbed the first viewers' attention and have the best impression.
If your plan to sell your product online or offer any kind of services, then Facebook recommends you that too must try using beautiful pictures that display the people using and getting the most out of your product, in spite of an image of the product all by its desolated state.
Track and optimize your performance
Be sure about closely monitoring how your different campaigns are operating and fetching the results on the dashboard of Facebook Ads Manager. If you find out that any of your campaigns are not performing, then it is important that you take the budget out and pull the same into an ad that is.
And in case if you are just initiating out, then it might make sense to spurt the various different ads with such a small audience span and budgets. As once you have got determined to know what works best, go with using the winning ad as one of your primary campaigns.
Top most strategies for Facebook advertising
Facebook has also made various kinds of twists and turns to its very ad platform and plenty of the companies have implied almost every trick from the book to reach customers, thus these are some of the mentioned Facebook advertising strategies which are still considered as relevant as ever.
Run a competitive analysis
As once you got a good understanding of the different types of ads to whom your audience makes the response, then it is time to branch out. Run the competitive analysis to grab the preferences of your close competitors' customers. Have this technique in the form of an opportunity to figure out what are your competitors' audiences make respond to and accordingly customize your ads to stay away from the crowd.
Assimilate Facebook messenger ads
Since it is a long time since Facebook has introduced the messenger, the platform of Facebook has been enhanced as one of the most effective and powerful ways to get and interact with audiences. Adding to the same fact which your customers expect as instant answers to their raised questions, and thus Facebook Messenger Provides your customers a direct and sorted link to you as with that you can have an open funnel to offer really targeted ads.
Have the right balance of frequency
There is nothing worse for your customer as compared to seeing that ad around and over and over again. Thus with the passage of time, the ad loses its effectiveness as the reason behind that is customers either ignore them or get irritated by it and avoid the specific brand.
Thereby in order to avoid this issue, you must decide the different frequency specifications at the time of ad creation. Work on the frequency by intimating to Facebook how many times an ad should pop up for each of your customers, for example just say it like five times. Then just set the action.
Also Read – 20 Simple & Remarkable Marketing Automation Tools to Increase Engagement
Conclusion
With this, we can conclude that Facebook Advertising is among the most powerful marketing strategies for online businesses. it may take time but it is a promising way to get successful results. The best is to keep trying your way of using the Facebook advertising strategy. The more you use it, the better you understand how it works the best for your business.
If this article was helpful, do let m,e know in the comments. Also, if you wish to learn more about marketing, eCommerce, photography, Product Image Editing, model photo editing, clipping path, and more, subscribe to PixelPhant Newsletter below.
Try PixelPhant for free
Use PixelPhant to get more conversions for your online store with better product images.

Background Removal | Clipping Path | Color Correction | Cropping & Resize | Retouching | Shadows