How Facebook Ads for Dropshipping Business Can Increase Sales
Updated on November 1, 2022 in
Ecommerce
by
Alifiya Mustafa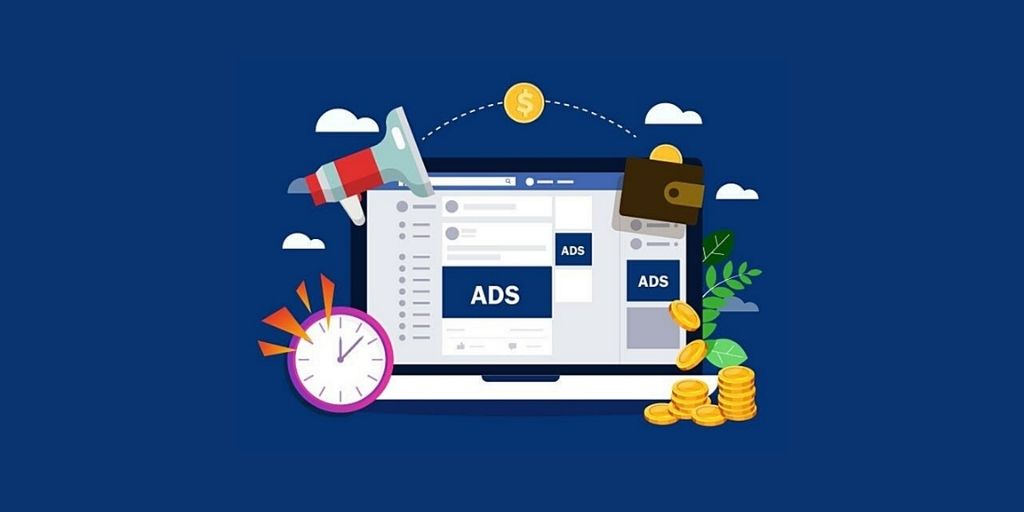 Dropshipping is an amazing model that allows you to run an online business without having to manage any inventory and packaging services. The only task you do here is that you fulfill the orders of the customers by purchasing the products from a third party and shipping it to your customers.
If you are a dropshipping business owner, you might be struggling to find ways to grow your sales just like any other business. Apart from the product quality and its price, the first thing that your product needs to achieve is to be known, to get in the eyes of the audience. And, the Facebook ads can really help you with that.
In simple words, the well you market your products the well they'll sell. Marketing is an essential part of the business and it's important that you invest your money in the direction to achieve growth.
If you are an ambitious dropshipping business owner, then you must be currently investing in Google Ads – but is that enough? Google ads are amazing, but for the users to actually find you, they'll have to come to Google and search for your keywords. But if your aim is to reach most of the people, then why wait for them to find you when you can go to them?
To slash the dropshipping competition, there is a better option that you can use to stay closer to your potential audience. And that is Facebook ads for dropshipping businesses.
You'd be amazed if I tell you that more than half of the people don't even know how to use Facebook dropshipping ads for their business. But that's what's great for you. Before your competitors come up with this sales-generating instrument, let's learn it for the better.
What are the Advantages of Using Facebook Dropshipping Ads?
Facebook dropshipping Ads have a number of advantages that directly affects your sales, such as:
1. Displayed to the most potential audience
If you use Facebook ads for dropshipping business, then you must know that these won't be just reaching random people but actually the shoppers who are very potential for your dropshipping business. How?
Facebook is a platform that wonderfully tracks its users' activity over the web. Let's say if the user has been looking for boots on google or looking at its videos on YouTube, or even searching that product on some other eCommerce website, FB is going to consider that buyer's potential for buying boots.
Now, if you are a boots seller, then Facebook Ads for dropshipping businesses are automatically going to be displayed to that buyer. Hence, you reached someone who is already in the need of the product that you deal in!
2. Facebook ads are scalable
If we talk about Google Ads, if a customer wants to buy your products, they'll directly go on to Google. But, that ain't scalable, on the other hand, Facebook ads are. You can keep a check and track the data about how many sales did Facebook dropshipping Ads drove to your business.
3. Create videos and high-quality images
Facebook ads for dropshipping businesses can be far more interactive as compared to any other ad campaign. You can create videos and premium images from Canva for your Facebook dropshipping ads campaign. Such ads are likely to engage more customers and drive more sales rather than any other traditional ads.
4. Carousel ads
Carousel ads or AKA multi-product ads are a beautiful and exceptional feature introduced by FB in the last few years. With the help of Carousel Ads, you can combine 2 to 5 of your product images each with its own description, link, and CTA button. This feature instantly adds a tempting feel to the typical company ad campaigns for the customers. Hence, Facebook Ads for dropshipping businesses are a much better option to be different.
5. Working with FB always comes with a perk
Facebook is an amazing platform and the company is dedicated to the people who work for it and with it. FB many times also comes up with discount packages and offers that the business owners can make use of. Apart from just using Facebook Ads for dropshipping business as a tool, it can sometimes work as a great incentive too.
6. Not just leads, but prospects that convert
Facebook ads for dropshipping are more than just display ads. These ads when shown on FB are shown along with a call to action button. You can create an enticing CTA to influence your buyers. Most shoppers who click on CTAs are likely to explore your website and end up making a purchase.
Sell more with professionally edited product images.
4 Step Guide to Facebook Ads for Dropshipping to Boost Your Sales
Here, I'll be guiding you through the steps considering that you operate your dropping business with integration with Shopify. However, if your dropshipping business is integrated with any other store, still the steps will as crucial as they are.
1. Create FB ad pixel
Setting up the FB Ad Pixel very essential to get started with your 'Facebook Ads for dropshipping' campaign to succeed. You can go to FB ad manager and 'Create a Pixel', or else, the FB will do it automatically. You can find your Pixel Code with the help of your Pixel ID From the Shopify store Admin page so you can look into your Shopify Account within the Store Preferences.
2. Create an ad
Create a new Ad account in your FB Business Manager so that you can reach more people and spread the word about your business. Letting people know about you is the primary aim of running Facebook Ads for dropshipping businesses.
Here's how you can quickly create your Facebook Ad campaign:
1. Go to Business settings.
2. Click 'Accounts' and click 'Ad accounts'.
3. Click '+Add'.
4. You can choose from these 3 options: Add Ad account, Request access to an Ad account, or Create a new Ad account.
5. If you choose to request access or add an ad account, enter the Ad account ID. Click here to learn where to find the account ID.
Follow the prompts to select people and access levels.
Once your Facebook Ads for dropshipping are created, you can consider adding an 'Add to cart' option below your ads along with the actual 'Buy now. This may sound very normal, but trust me, this can be a sales magnet for your dropshipping business.
3. Running ad check-up
You have to keep regular track of the success of your Facebook dropshipping Ad campaign. Always track important features, like CPA (Cost Per Action). Also, pay attention to it as keeping it high at first would let FB optimize your campaigns with time. This might sound like a poor plan but this is going to make your dropshipping business profitable.
Another important aspect for Facebook Ads for dropshipping business – (CTR) Click Through Rate: When these numbers go down, understand that your feed is being skipped. To get rid of that post a new image for the Ad.
The 'Frequency' will tell you the views on your ad gains that'll help you look onto the bigger audience that your Facebook Ads for dropshipping currently is. For example, which age group your FB Ads target.
4. Regular optimization
Optimization of your Facebook Ads for dropshipping is very necessary to make sure that it reaps you the results that you're looking for. If you run it blindly then there would be no basis to find out if your investment is bringing you the expected ROI.
Create buyer personas so that you actively target your most potential audience through your Facebook das for dropshipping. You either choose to target your shoppers based on a particular location, age group, or profession. This will make sure that you are reaching the people that are actually your prospective buyers.
Conclusion
The dropshipping business is an emerging niche that is only going to get stronger in the coming years. To make sure that you market it well and mark your own space in the online marketplace, it is important to utilize the correct measures that can steer you in the right direction.
Facebook Ads for dropshipping businesses are highly useful as they are unique and create a huge impact on the viewers. Investing in Facebook dropshipping Ads can be very lucrative for your business. All you need to make sure is that you implement the dropshipping strategies that can give you an excellent boost.
Beautiful product images across your website.
Background Removal, Clipping Path, Color Correction, Cropping & Resize, Retouching, adding Shadows, and more.

Try PixelPhant for free
No Card Details Required