11 Best Etsy Alternatives For Creative Sellers In 2023 – PixelPhant
Updated on November 14, 2022 in
Ecommerce
by
Nishant Shrimali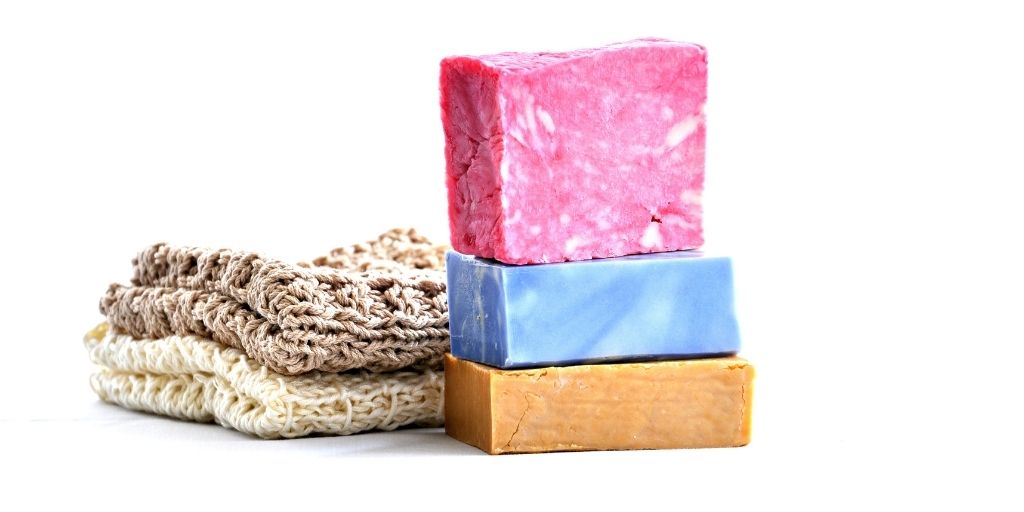 While the world was trapped within the four walls, creative entrepreneurs from around the world found a new escape for creating handmade products. After all, they had so much time on their hands that they could dive back into their true passion. But why keep your artwork to yourself?
The overall online art market is worth 50 billion USD, which is attracting more and more people to buy handmade products online.
One obvious place to sell your creative work is Etsy. But why just limit yourself to one when you have 11 other options as well? Here, we are sharing the 11 best Etsy alternatives for selling handmade products online. These are 11 website like Etsy that allows creative entrepreneurs to sell their work and get paid for it rightfully.
These websites like Etsy are the place where you can just upload your products and sell them for a small fee. So without taking much of your time, let's get started.
11 Best Etsy Alternative For Selling Handmade Products Online
1. Handmade At Amazon
Amazon might seem a huge marketplace to stand out, but with Handmade At Amazon, many creative online sellers have seen success in no time or so. And while Amazon might be a website like Etsy, it offers some of the pros that you should not miss out on.
Cost
The Handmade at Amazon pricing is at 15% commission if you are selling about 40 products. If more than that you would have to pay $40/month + 15% commission. But if you are looking for similar websites like Etsy, it is among the best Etsy alternative.
Pros
Being one of the largest marketplaces on this earth, it puts your products in front of the world. Along with this, you can also leverage the Amazon ads to gain sales, as well as Amazon fulfillment service for shipping your orders.
And if you are looking for a one-word answer, Handmade At Amazon is the best Etsy Alternative 2023 for selling handmade products online.
Cons
Managing the cost can be difficult if you have more than 40 products to be listed and sell on Amazon.
Looking for the best amazon photo editing services to remove your product background, resize, and retouch? PixelPhant provides all types of product photo editing services at an affordable price.
2. BigCartel
BigCartel is a niche and growing platform for all the artists and creators wishing to sell their products online in their preferred way. It's not a website like Etsy marketplace, whereas it gives you your customizable shop to sell your products online.
And when we said niche, we refer to the fact that it is the place for the creative artist wishing to sell handmade products online. While it is new and smaller in scale as compared to Etsy, it is growing and attracting more and more new, young customers towards itself.
Cost
The base plan allows you to add 5 products for free, and thereafter the costing begins if you have more products. For up to 50 products, you shall have to pay $9.99/month, for 250 products $19.99/month, and for 500 products $29.99/month.
Pros
BigCartel helps you to build a user-friendly site even from your phone, where setting up your shop is much easier than WordPress. In addition to this, you can even find marketing and customization tools making it among the best Etsy Alternative for selling handmade products.
Cons
The platform is comparatively new and is targeting a niche audience, which is why it may take time to appeal to a mass audience when compared to Etsy.
3. iCraftGifts
If you are looking for the best Etsy alternative which is a dedicated platform for handmade products only, iCraft might be the best fit for you. It is a place where setting up a store is super quick and easy. But at the same time, do remember that every listing and every product submitted is checked to ensure that the site mission and value of "handmade products only" is not violated.
Cost
It has no listing or transaction fee. You can start selling your products for $5/month for 12 months with up to 50 listings. Next comes the professional plan for $10/month and up to 100 products and $15 per month for unlimited listing. Along with all this, there is also a one-time registration fee of $25.
Pros
Signing up is easy and quick. And so does selling on iCraftGifts if you are selling handmade products on it. Once you set up your store you can access the community blogs, art-crafts, events, and more. Moreover, iCraftGifts also allows you to tell your customer that you even provide customizable orders if you do.
Cons
The site user experience and user interface need some work to make it stand out in the competition.
4. Zibbet
In case you are already selling on Etsy, or are even looking for other websites like Etsy before you start selling online, we highly recommend you to check out Zibbet. It's an Etsy alternative that allows you to have your own self-hosted, stand-alone site while selling on Etsy as well.
Cost
For new users, Zibbet provides a free account and allows a free listing of 10 products. After this, you will have to pay $5 for listing up to 50 products and the basic features of Zibbet.
Pros
It helps you create a customizable site, provides tools allowing you to track, and analyze your store, as well as gives you tools to import information from Etsy as well. Moreover, following the trend, Zibbet also allows you to sell on Instagram, Facebook, Stitch, and other marketplaces.
Cons
Compared to Etsy, it has a smaller reach as it is a smaller platform and Zibbet requires to improve the buyer's experience.
5. ArtFire
ArtFire is surely among the best Etsy alternative for selling handmade products online. It is targeting specific demographics and the reach is surely paying off well. In addition to this, Artfire also adds up as a community for sellers to interact and support one another.
Cost
The Artfire works on the monthly pay-seller plan. The basic plan starts at $4.95 which lets you list 250 products. In addition to this, you will have to list fees as well as final valuation fees which start is set at $0.23 per item and 12.75% of the sale respectively.
Pros
The targeted demographics of the Artfire seem well-fitted for creatives and people selling handmade products online. In addition to this, Artfire also motivated the seller to sell unique handmade products and they do allow commercial products but they charge a commission modifier on those items.
Cons
Minimum customization options.
6. Bonanza
Bonanza is the best Etsy Alternative which is similar to eBay, with a market focus on creative, handmade products. The best part of Bonanza is its mass appeal, along with its ability to help you build a stand-alone online store.
Cost
Similar to Etsy, Bonanza also allows you to sell on their platform for free while charging 3.5% selling only when you make a sale. Further, you can even opt for a membership plan to avail of promotional features. This plan starts at $25/month.
Pros
With some additional cost, you can even sell your products through Google Shopping, eBay, Nextag, etc. Along with this the platform also includes marketing and advertising tools to help you gain more sales.
Cons
The customization tools are limited and can be costly if you don't choose the right plan for selling on Bonanza.
7. Indiemade
If you are looking for the best Etsy alternative because you wish to experience the freedom to sell handmade products online, Indiemade is the platform that you should be looking forward to.
Indiemade allows you to create your site with an integrated cart feature and the ability to add your images, blogs, audio, and calendar
Cost
The pricing of the Indiemade is kept pretty simple to understand and follow. The plan starts at $4.95/month for 10 products with no additional seller fees.
Pros
The Indiemade seems to be among the best Etsy alternative as it gives you an easily customizable website along with the SSL certificate, bandwidth, file storage with no additional cost.
Cons
Though Indiemade is highly forced on selling handmade products online, the platform is not a curated marketplace and hence anyone can sell anything legal using Indiemade.
8. Aftcra
If you are a seller from the USA looking for the best Etsy alternative in 2023, you can even have a look at the Aftcra. It is a small platform run by a family specifically for people from the USA while targeting buyers from across the world.
Cost
The pricing is set to 7% commission on every sale that you make on the platform.
Pros
The competition on Aftcra is very minimum, hence you won't have to cut down your prices just to attract more customers.
Cons
You would need to put in external marketing efforts as Aftcra sees lesser returning customers regularly.
9. Folksy
Just like Aftcra is the best Etsy alternative in the USA, Folksy allows creative entrepreneurs of the UK to sell their products online. Sadly if you aren't from the UK you can't sell on Folksy.
Cost
The pricing is set to 6% commission on every sale that you make on the platform.
Pros
The competition on the Folksy is far less than on Etsy.
Cons
It excludes vintage goods and allows only the UK Sellers to sell on the site.
Storenvy is a platform of hand-picked handmade product sellers, selling unique products online as some of the best Etsy alternatives. The focus is primarily on high-quality products and caters mainly to the younger demographics of the audience.
Cost
The Storenvy has no registration fee but it does charge a 15% commission on the sale you make on the platform. If you for paid store plan, it will cost you $14.99/month + the commission on each sale you make.
Pros
With being handpicked artist on the Storeny, you don't have to cut down your cost, to beat the competition. Moreover, you can create your fan base by utilizing your online store and your social marketplace.
Cons
The demographics of Storenvy are young and if you fail to cater to them, it would be hard for you to find success on Story.
11. Shopify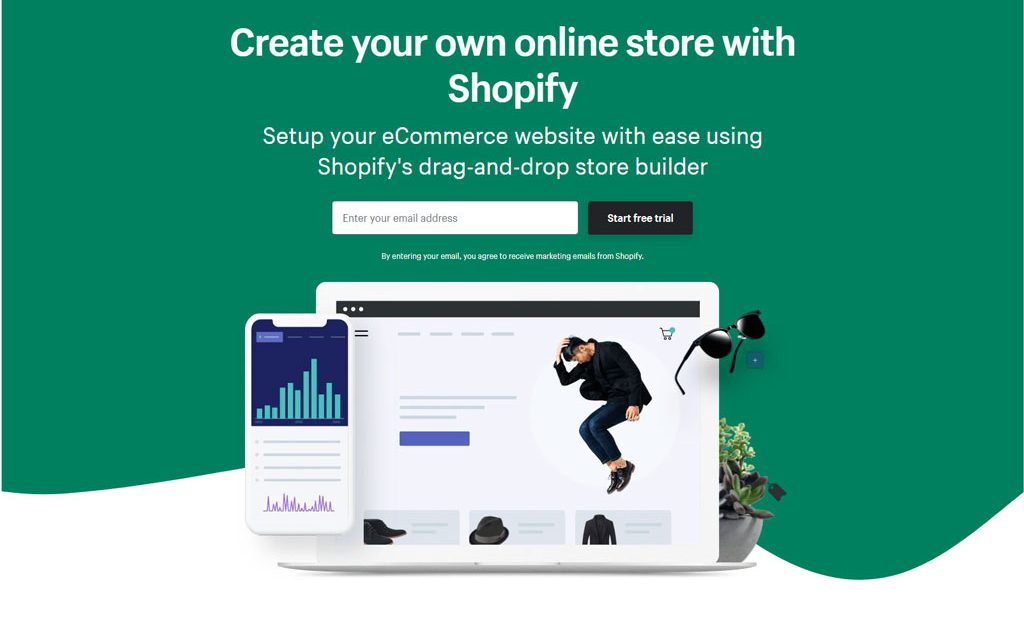 Lastly, the best Etsy Alternative that we suggest is Shopify. Catering to a vast demographic of the audience also gives you the ability to run your online store as per your wish. Moreover, it also allows you to stand out and create your brand rather than being just another seller in the market like other websites like Etsy.
Cost
While there are various pricing plans available, the Shopify Lite plan for starters is set at $9/month making it among the best Etsy alternative for selling handmade products online. Other than this the basic plan starts at $29/month + 2.9% or $0.3 per transaction for online payment.
Pros
You have various tools, and customization offers to make your site look as per your wish and stand out as the brand that you wish to be. Selling on Shopify also becomes super easy as you are only a few clicks away from uploading and selling handmade products online.
Cons
Shopify is not exactly a marketplace, which means you will have to attract your customer on your own.
To Warp Up
The options available to sell handmade products online with top Etsy alternatives are endless. And each platform that you choose comes with its pros and cons. The best Etsy Alternative for you is the one that's in your budget and helps you sell your creative work seamlessly. If your budget allows, you should also try capturing more than one platform to sell your products online.
This way you will be able to reach a much wider audience and sell your products more easily. If you are looking to sell your products online, and want to present them in the best way possible, you can try PixelPhant product image editing service. Be it background removal, product retouching, or adding shadows. Choose the service that you need and receive your images within 24 hours. Get a free trial now