Email Popups for eCommerce: Ultimate Tool Get More Sales
October 2, 2020 in eCommerce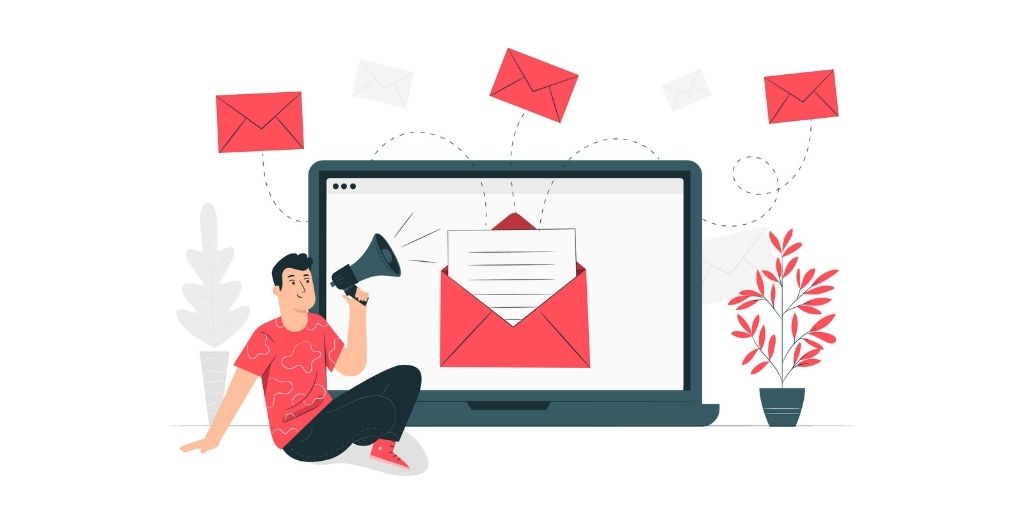 In order to have a sustainable business, it is very important to keep your sales rolling in. Not just from the new customers but also from the returning customers. In order to do so, email popups for eCommerce can turn to be your perfect companion.
Regardless of the benefits, some say they are annoying and for some, it is contributing to 80% of their recurring customers. To make sure you stand on the right side of this spectrum, we have created this amazing guide to help you put the right step forward and attract more sales through your email.
Allow us to begin this article by stating that your Email popups for eCommerce should be the most interactive part of the site. Even though they come out of nowhere, if you use it right you can create an email list that can help you gain more sales. In this blog, We are discussing types of email popups for eCommerce.
But to start it from the beginning let us understand..
What is Email Marketing and Why is it Important?
The way to reach out to your customer is essentially known as email marketing. When talking about it's importance it has shown a better result than any other marketing methods used in today's world.
The reason for the success is the touch of personalization your customer sense is unmatchable in any other marketing methods. You can use it for cart abandonment reminders, alerting about new offers and other calls to action to temp them to buy from you.
In order to do so, the first thing you need to do is to collect the emails of your potential customer. Breaking the hesitation to share information on a site can be very tough, especially if someone is visiting your site for the first time. Some of the ways you can try is by
Offering Email newsletter subscription
Asking them to fill in details while checkout
Collecting email through chatbots
Asking them to fill in the form for survey
Other than all these you can also use email popups for eCommerce, that can catch eyes quickly and help you make a better email list.
Email Popups for eCommerce: Best way to Collect Email
Email popups for eCommerce have evolved simultaneously from irritating distractions to a creative attraction. Marketing has successfully changed the way you blend user interest and your interest together, and popups are the example for proving this point.
You usually have two options through which you can reach out to a known customer, through retargeting ads or through email marketing. Retargeting ads cost a hefty amount compared to email marketing, which is nothing.
Types of Email Pop ups you can use
Essentially, pop ups used to be irritating as we said in the above point and how time has made them blend it to have a more ecstatic look. In doing finding which are the most active email popups for eCommerce, we found 4 types of popups that you can use to collect emails.
Side Pop ups
Found usually on the sidebar of the site, they are subtle and usually catch attention when people are looking into categories, products you may like or other component pages. Even though mostly this isn't usually "popup", but can have a simple animation and interaction in order to get some attention.
Full Screen Pop ups
These are usually seen on the desktop version of the site. Even though the popup is of a regular size, it covers the entire page with it's background. It surely catches attention, but it is very important that you have a converting copy, otherwise it can backfire with higher bounce rate on your site.
Center Pop ups
These are the most common email popups for eCommerce and the most converting too. They popups in the centre of the screen, with a message or a CTA. Again the format varys entirely from one site to another site but it essentially has proven to be among the best email popups for eCommerce.
Bar Pop ups
Bar Popups are simple pops that glide over one fourth screen, which does not come in between the customer interaction with the site, but also if the copy is right, can result in the best way possible by gaining trust of your customer.
Best Email pop up Practice you must Follow
While we have already discussed the types of email popups, there are some important things that you must keep in mind while creating your own email popups for eCommerce.
Offer they can't neglect
In eCommerce it's all about gain and loss. Not just for you, but also for your customer. So instead of bluntly asking for their emails, you can give them something they can't refuse.
This can be a first time offer or an opportunity to get a discount code in your email. This is an amazing way to get the customers email address as they are also giving them back something.
Also make sure you send the discount code at their email address to eliminate chances of fake emails.
Blend in with your user experience
As we have been saying from the start, email popups for eCommerce have evolved from being irritating to more indulged into user experience. It is very important that you make sure the pop up looks appealing , eye-catching and at the same time it doesn't come in the way of their user experience. You need to understand that, you are offering the customer, not forcing them to be a part of your email list.
Keep it Short
The pop ups are meant to attract customers. If they see a huge para explaining them the benefits, chances are they would prefer it to skip. On the other hand, keeping your copy short actually gives better results.
Add a CTA
Just after your short description, you shall also add a CTA. CTA or "call to action" button appeals to your customer to take action. Moreover, rather than just having a button saying "Click Here" or "Sign Up", you can use " Send Me Discount Code" or "I want this Offer". This makes your copy more interactive and builds engagement with your customer.
Add a Closing button
The last thing you want is to trap your customer with your email popups for eCommerce. You can't and you must not if you wish to make sure you build a good brand image. Always make sure to give an option to close the popups. If you don't, your customer would just bounce off the site and may be not with a good image in mind. So always give them an option.
Bonus Tip
Above you have already read about email popups for eCommerce and how you can use them in the right way to grow your online business. Along with the following tips, you can always leverage your own technical and creative knowledge.
You can delay pop up, until the customer reaches the end of a page.
You can set up a pop up, when people are about to exit the page.
You can showcase the product in the pop up they are about to buy and give them an offer
And the list can go on. The goal here is to bring value to your customer, without interrupting their experience. Once you have collected your emails, leverage them only by making sure you are personalizing them to respected users. To know more about this, we highly recommend you reading eCommerce Copywriting – The Ultimate Guide to Improve your sale
Try PixelPhant for free
---
Use PixelPhant to get more conversions for your online store with better product images.

Background Removal | Clipping Path | Color Correction | Cropping & Resize | Retouching | Shadows