15 eCommerce YouTube Channels To Build a Growth-Oriented Online Store
March 19, 2021 in eCommerce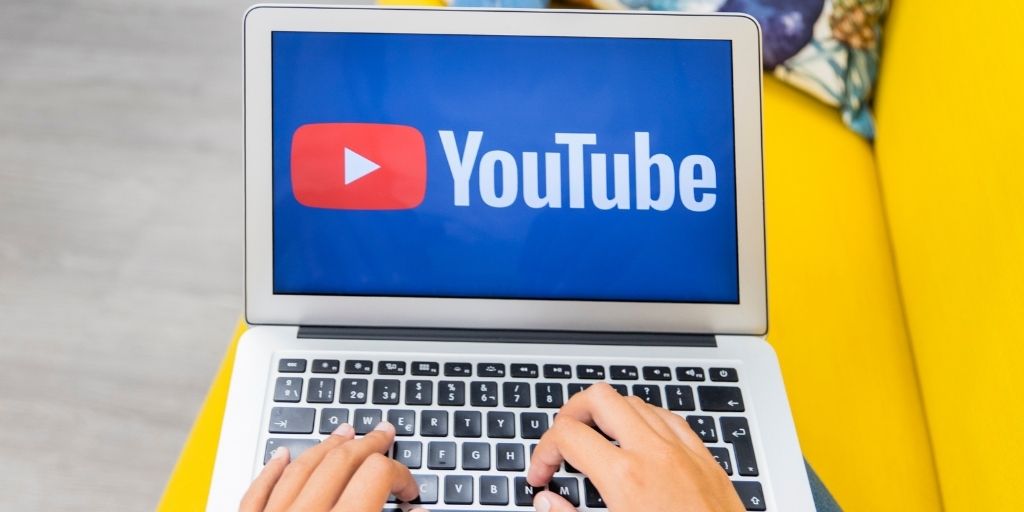 You don't need coaching centers or private institutes to learn new skills. You don't need to pay anything for those vocational lessons that you've kept on hold to learn new skills. Since 2005, Youtube has changed the world of learning.
From academics to entertainment and fiction to real-world problems, there is a YouTube channel available for everything. And, eCommerce businesses are no different. eCommerce YouTube channels are the platforms for you that you can either use to learn about your business or promote your business.
There are many YouTube channels for your eCommerce business that can give you the right direction towards growth. So, if you're looking for eCommerce YouTube channels to learn from, then this is probably the last blog you need to see to get all your options ticked.
Best eCommerce YouTube Channels to learn about online business
1. WPCrafter
WPCrafter is an amazing eCommerce YouTube channel that takes you into the depths of learning, operating, and utilizing WordPress for your eCommerce website. It helps you learn about the different setups, SEO techniques, and keeps you updated with all that comes new in WordPress.
The YouTuber also has a separate series called WPBeginner on his YouTube channels that works as a step-by-step guide for learning WordPress. These WP tutorials can really help you to create and set up your own website like a pro.
2. PowerfulJRE
The next in our list of best eCommerce YouTube channels is PowerfulJRE. This YouTube channel has more than 9 million subscribers. The most inspiring people have been on the show like Elon Musk, Mike Tyson, Brendan Schaub, and many more.
Do you know who are we talking about here? We are talking about Joe Rogan who manages to get millions of views on his every video. He manages to get tops sportsmen, top entrepreneurs, millionaires on his YouTube channel for the people to get a sneak peek into their lives.
This channel can highly inspire you to be passionate about what you're doing & give you a lot of content to take lessons from about business and even life.
3. Ted Talk for eCommerce
Ted, TedX, Ted Talks, people know this YouTube channel for inspiring and encouraging people. You get to walk through the real-life experiences of the successful people who managed to rise from the ground and stay in the air.
Ted Talks for eCommerce allows you to learn from the experiences of professionals. The episodes are about 'dos' and 'donts' for your online business, its scope, need, and everything. You can gain knowledge about how to shape the future of your own eCommerce website. It is one of the best eCommerce YouTube channels for you to get motivated and smart towards your online business.
4. This Week in Startups
This Week in Startups is among the greatest YouTube channels to stay updated about what's in the market, what's out of the market, and what you should be looking forward to. It's like an absolute news medium that always keeps you engaged and ahead in the world of startups. The host, Jason has spoken with CNBC, he has invited the most popular business celebs, has talked about the failures and success of the newly launched trends and products, etc. This helps you learn a lot from the experiences of many success and failure stories.
5. Volusion
Volusion works as an eCommerce website builder. Its eCommerce YouTube channel covers helpful videos to teach you how to grow your online business, best practices, SEO tactics, and more. You can also find videos that cover the insights of many brands to inspire you with the techniques they use.
6. Oberlo
Oberlo is Shopify's popular dropshipping app. But that's not why it's on the list of the best eCommerce Youtube channels. It is great as its YouTube channel for eCommerce 'Oberlo' is one of the best guides for eCommerce owners to learn and implement business ideas.
The channel contains the best business lessons that talk about current trends, products in fashion, knowledge about each and every element of the eCommerce business to help you grow.
The episodes keep getting updated so that you never miss out on anything that is influencing the online market.
7. Foundr Magazine
Foundr Magazine is the treasure chest for you if you're looking for high-level motivation that thrives you out of your bed and puts your life into action. This YouTube channel helps you grow your eCommerce business as you comprehend lessons from successful entrepreneurs, such as Richard Branson, Arianna Huffington, GaryVee, and more.
8. Slidebean
You'd highly want this eCommerce YouTube channel to be in the top 5 once you start watching their videos. The channel explores the biggest success and failures of well-known companies like Apple, Microsoft, Forever21, and many huge eCommerce companies. Through these interesting anecdotes, you can learn about the mistakes or techniques the businesses committed and used to be where they are now.
The best thing about this eCommerce Youtube Channel is that it doesn't shower you with all the overwhelming statistics at once but takes you through the enticing journey that covers every detail you need to find.
9. Jungle Scout
Jungle Scout is a tool for Amazon traders to explore what products to sell. This YouTube channel covers everything relevant to the Amazon business. You can learn how to sell on Amazon, set up Seller Central, and understanding Amazon's marketing.
The channel fits best for the category of the eCommerce YouTube channels by helping sellers understand the Amazon marketplace.
10. GaryVee
Most people are familiar with GaryVee and you should be too if you are looking for eCommerce YouTube channels that can help you grow. Gary talks a lot about how to improve your personality, your mindset, and your actions for your business as well as your life. He molds your perspective to give you a better insight into how to achieve success.
This YouTube channel teaches you to think before every step you take towards growth. It throws light on both the positive and negative consequences of your actions.
11. HubSpot
HubSpot is a complete sales and marketing solution for your eCommerce business. Just like with Shopify and BigCommerce, if you decide to integrate your online business with HubSpot then you may completely enjoy the tutorials and 'How-tos' on this YouTube channel.
12. Shopify
Shopify is the official eCommerce YouTube channel for its own website. It teaches you about how Shopify works, what benefits you can claim while working with it, and how you can get started. Shopify is great for you to integrate your website with.
The channel preps you completely and clears all the confusion that you might have before you start to sell on Shopify.
13. Level Up Tutorials
Level Up Tutorials provides thorough instruction to learn the necessary technologies for website development and design. This could be a wonderful YouTube channel for eCommerce business owners that can learn how to make a website and acquire the basics of HTML and CSS. Develop your skills in Sketch, WP, Drupal, and Magneto Community. Playlists include 'How To Make Your First Website' and 'WordPress Basics'.
14. Tutvid
Tutvid teaches you the basics of Photoshop and photo editing. These skills can be helpful for you to perform basic corrections in your product images. It is very important for your product images to look good to catch the eyes of your potential audience.
Though, I advise eCommerce business owners to hire professional photo editing service providers if just the basic editing doesn't bring you much attention.
Google analytics have their own YouTube channel that is dedicated to teaching how to work best with the software. You learn about the best practices and usage of Google Analytics for how to keep a track of your shoppers' online activity. You can find useful tutorials here to master the use of Google Analytics practically.
Conclusion
YouTube channels are amazing to learn and get inspired. Whatever type of software you wish to learn to improve your business is available on YouTube. This list covers the best eCommerce YouTube channels that are great for online business owners to get inspired from.
These channels help you shape your perspective that is more mature, advance, and growth-oriented. YouTube channels for eCommerce are extremely essential to create future billionaires.
Get a free image editing trial by PixelPhant by clicking on the "Get Started" button below.
Try PixelPhant for free
---
Use PixelPhant to get more conversions for your online store with better product images.

Background Removal | Clipping Path | Color Correction | Cropping & Resize | Retouching | Shadows