Running an eCommerce means a huge part of the day would be contributed towards inventory management and preparing your eCommerce and its stocks for the future. This becomes even hard when eCommerce is not following a proper system of tracking each and every product in the inventory.
A system like SKU number for eCommerce products practically reduces the guesswork, helps in the accumulation of data, and improves the efficiency of an eCommerce. If you are running an eCommerce, adding product SKUs can be beneficial for all the coming years.
But for now, let's understand the eCommerce SKU meaning.
What is the SKU number?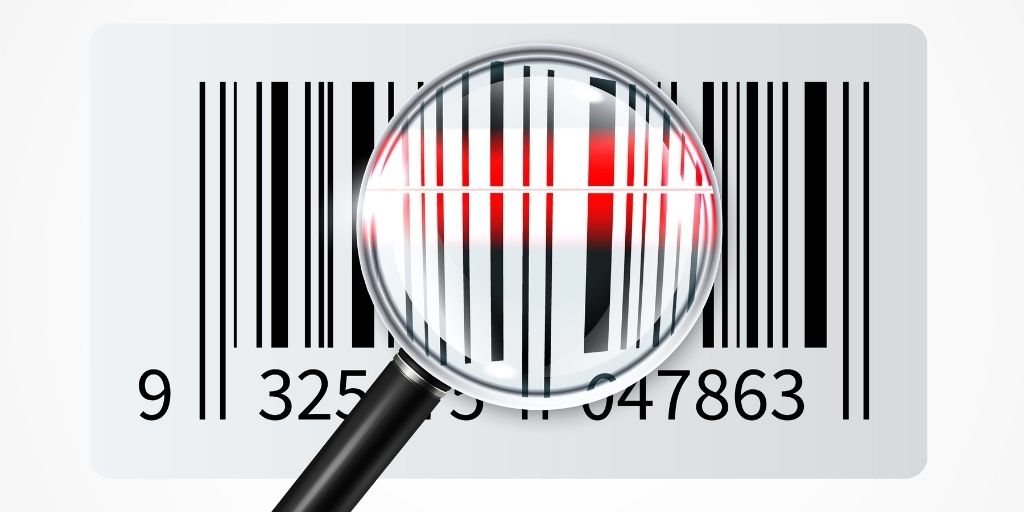 SKU stands for Stock Keeping Unit. It is a unique number assigned to a product for internal tracking within the eCommerce.
Generally, an eCommerce SKU number has information about the product which might include the brand name, the type of product, size, gender, model number, etc.
The following information is arranged for a quick glance to help the person in charge learn about the product at quick glance. That is why the most important information is kept at the beginning of the SKUs and the least valuable information is kept at the last.
Example Of A Stock Keeping Unit for eCommerce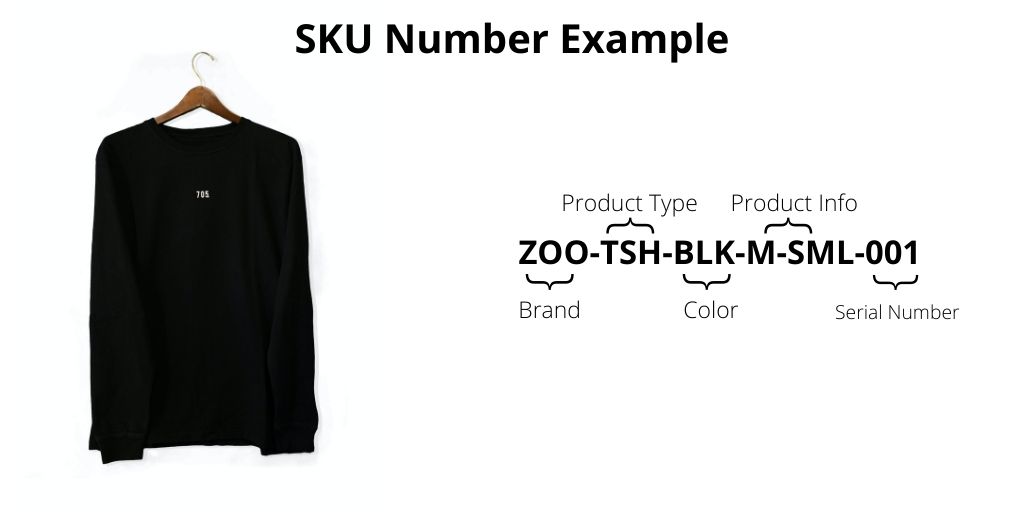 To understand better here is a quick example of an eCommerce SKU tracking number. For this example, assume you are selling a black t-shirt for men which is of size small by a brand name Zoo.
Now in order to add this information and track the product across the inventory, we will need it to be short and quick to read. So instead of the wholes statement, we will use "ZOO-TSH-BLK-M-SML-001".
Here ZOO is the brand, TSH means t-shirt, BLK for black, M for men, SML for small, and OO1 is the model number. As you can see, the data is arranged in descending order of importance.
Also, the way SKU tracking numbers are created can be very subjective for each eCommerce. It is an internal method of tracking the products for various use and hence is created to ease the method that suits you the best.
How Are Ecommerce SKUs Used?
Stock Keeping Units for eCommerce are essential to an eCommerce irrespective of the size of your brand. Even if you are a small retailer, you can use SKU for various purposes. Such as:
Organizing your Inventory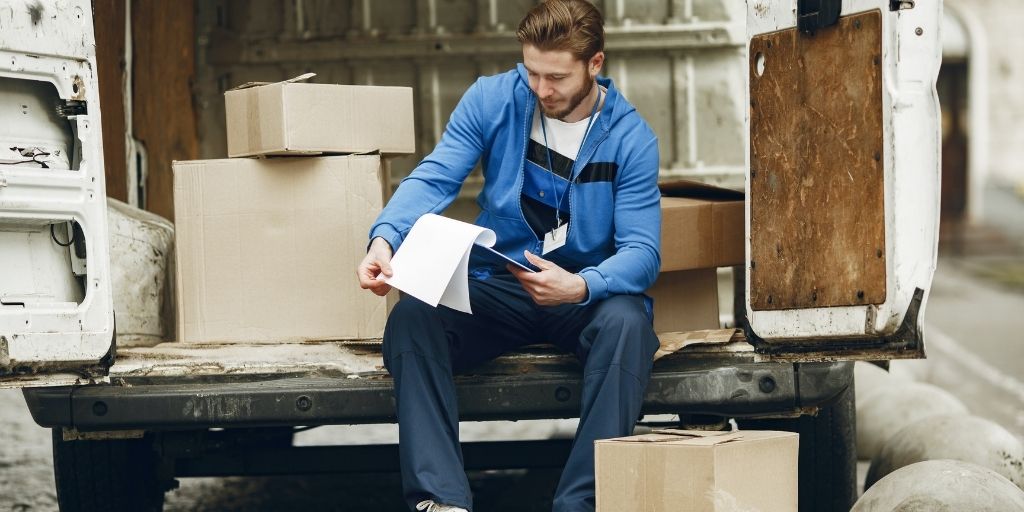 Having a clear Stock Keeping Number means you are easily able to stack and find the product in your inventory at the right place.
This helps you in segmenting your products, arranging them by their types, and also finding them much quickly within the inventory.
This reduces unnecessary burnout and helps the eCommerce run frictionless especially if you are managing your inventory on your own.
Assisting your Customer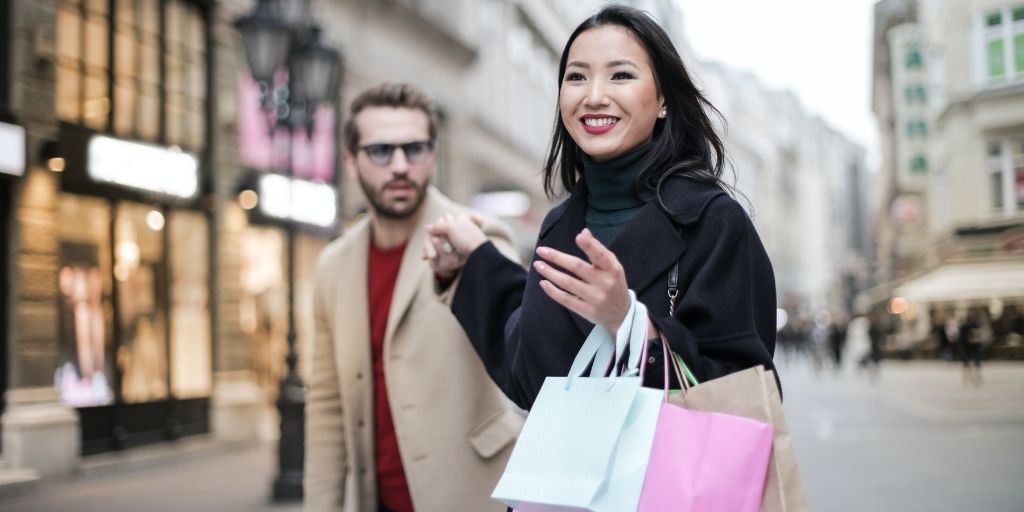 Customer experience is more than just fast and easy checkout. It is till the product reaches your customer and they are satisfied with the product and your service. In between comes the tracking of your product, and in case of an issue, returning of the product.
To keep a track of all this one must use SKU numbers for eCommerce. This creates an easy journey for you, your product, and your customer. You can easily track the status of delivery, keep your customer informed and assist them in case of an issue.
The whole process becomes a breeze when it comes to tracking the SKU numbers of eCommerce.
Analyzing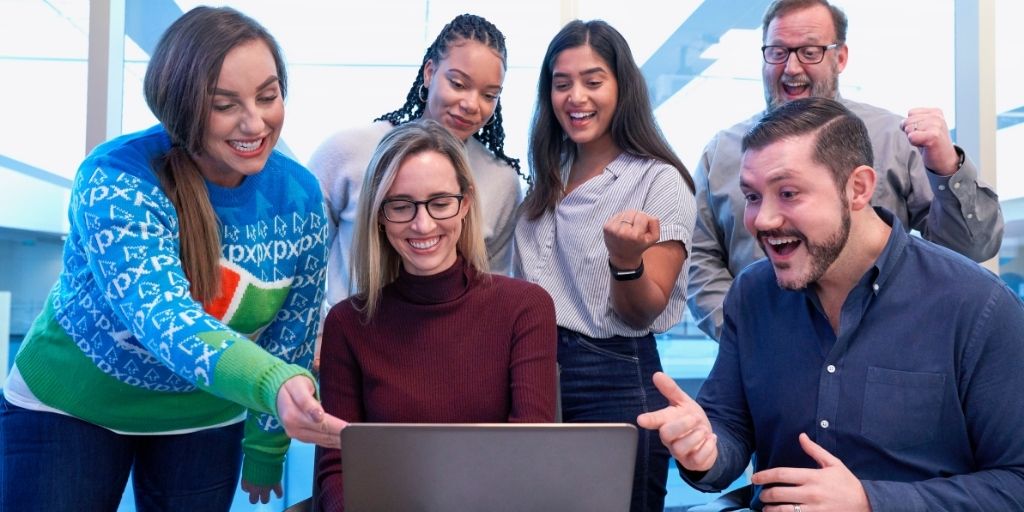 The 80/20 rule states that 80% of your eCom-profit comes from 20% of your product catalog. In simple words, it means the majority of an eCommerce profit relies on a small set of products. Which product to be precise?
For that, you need a system, particularly the SKU number for eCommerce products. So if you are having an inventory where the majority of your sales is through a small group of products, you can track them through their stock keeping number.
This way you can easily analyze them based on their types and target more customers for more sales. We will be learning more about the benefits of differentiating products by SKU number.
Product Recommendation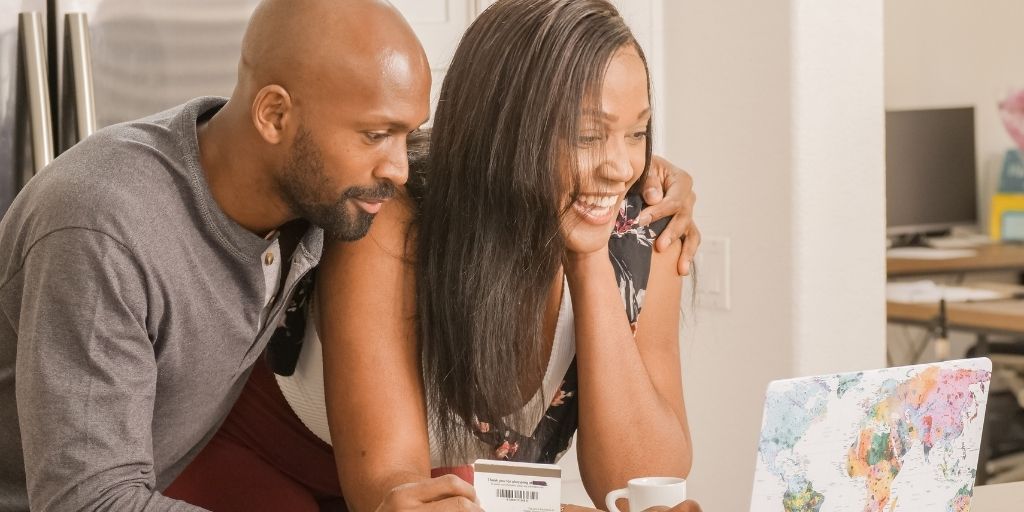 Using eCommerce SKUs, an eCommerce can easily recommend similar products to their customer.
These are tools that can fetch the necessary data from the name and tags of a product. Based on which similar product recommendations are shown to your customer.
This enhances the accuracy of similarity and hence the customer experience.
Difference Between UPC and SKU
Just like Stock Keeping Unit, UPC (Universal Product Code) is another tracking tool that is standardized for all businesses.
These two are very distinct in their use as eCommerce SKU number for a product is just for internal use and can only be understood by the people associated with the eCommerce.
The UPC on the other hand is 12 digits numeric-only barcode which can be scanned by anyone to get information about the product.
Here is a quick difference between UPC and SKU
| | |
| --- | --- |
| Universal Product Code (UPC) | Stock Keeping Unit (SKU) |
| When it comes to UPC, it is a code that stores information regarding the manufacturer and seller. | An SKU number is internally used by eCommerce and businesses as a tracking number that has information regarding the product. |
| They are created in a form of a barcode along 12 digits number-only code that can be scanned through any barcode reader. | They are created using the alphabet, numeric codes that explain the product easily and are tracked using various software like inventory management, CRM, etc. |
| They follow the same standard process of creating a barcode. | Creating SKU majorly depends on the business and its functioning. |
| UPC is mainly used during the whole process of the supply chain, making it easy to track the package. | SKU is mainly used for inventory and stock-keeping purposes. |
So which one should be used? Both. SKU and UPC are two very important tools that are already being used together. Where one is used for internal processes, another makes it easy to track externally.
We will discuss more UPC in future articles for sure, but for now, let's have a look at some unshared benefits of using SKU for eCommerce.
Benefits Of Using Ecommerce SKU
The eCommerce SKU number for the product is very useful. This has been established. Now let us learn about the benefits of using the SKU for eCommerce.
Easy to Manage the Inventory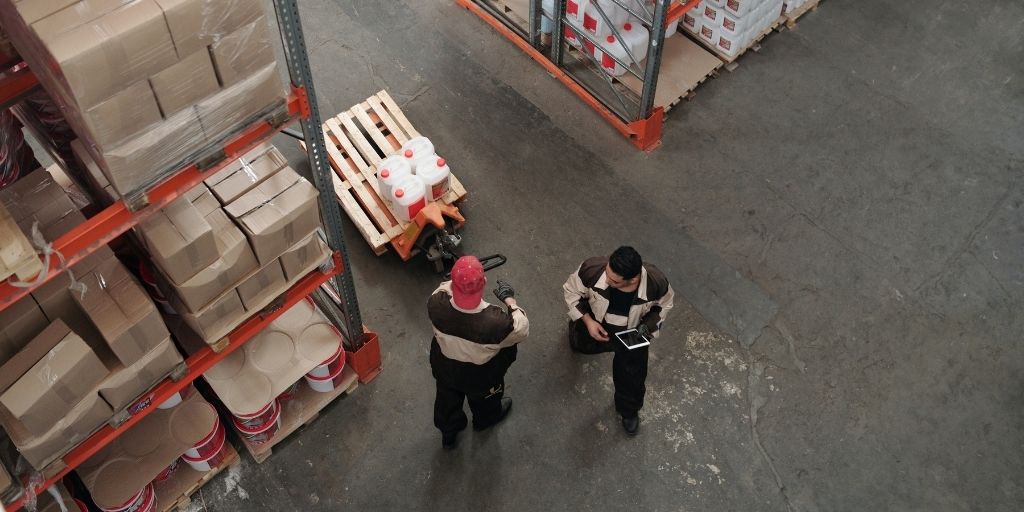 The whole purpose of the Stock Keeping Unit is to bring a streamlined process in managing the inventory. Ecommerce SKU allows you to assign a code to your products that make it easy for software as well as humans.
Moreover, as the eCommerce SKU includes brief information on the product, one can easily learn about the products running out of stock and reorder them at a glance.
Forecasts Sales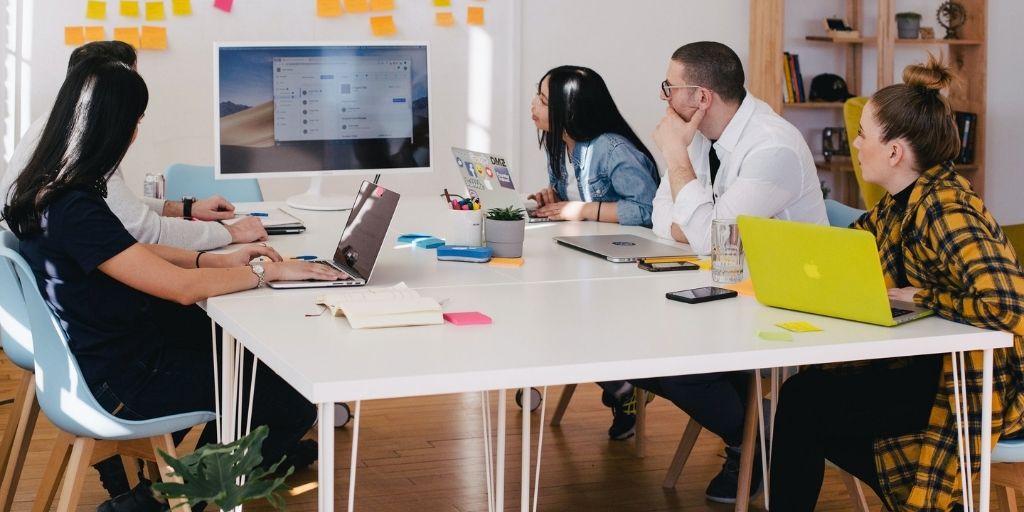 If integrated with the right inventory management software, you can use the tracking number for more purposes. One of which includes forecasting the sales.
Based on the sales trend and information, one can easily pinpoint the most trendy product on the eCommerce.
Using eCommerce SKU tracking numbers makes it much easier based on the exact type of product that is being sold over the months.
For example, small size within a particular t-shirt is being sold the most consistently over the months, it would be smart to forecast sales and preorder them before they run out of stock.
Reducing Loss-Making Products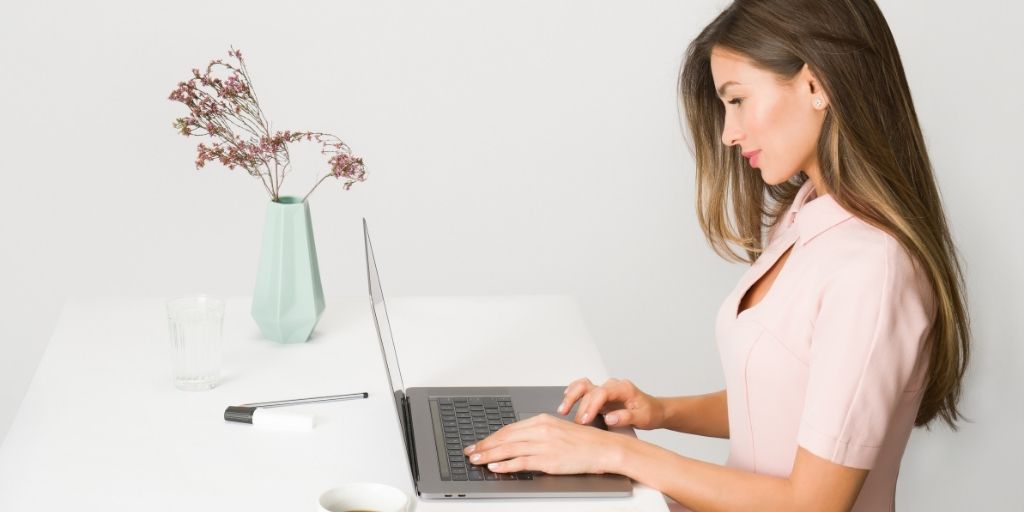 Profit and loss are two sides of a coin. While some products will bring you profit, others may be a liability in your inventory.
For an eCommerce, it is very important to learn about these products and eliminate them if necessary.
Ecommerce SKU number helps you learn exactly that and helps you cut off your inventory cost from you the lost making products.
Better Customer Experience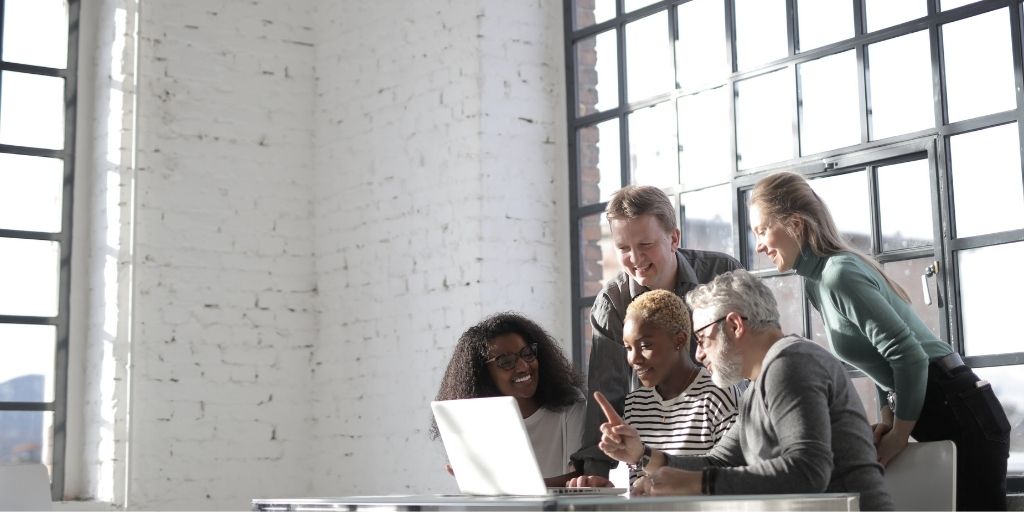 You already know about the use of eCommerce SKU tracking numbers to recommend products to your customer.
Further, to improve the customer experience, the SKU tracking number is used to ensure the right product is shipped to your customers.
Human error is among the most common issue that is faced during inventory management and shipment. The use of eCommerce SKU reduces this with great margin as it helps to track and learn about the products easily and quickly.
Sell more with Professionally Edited Product Images.
How To Create SKU Number For Ecommerce?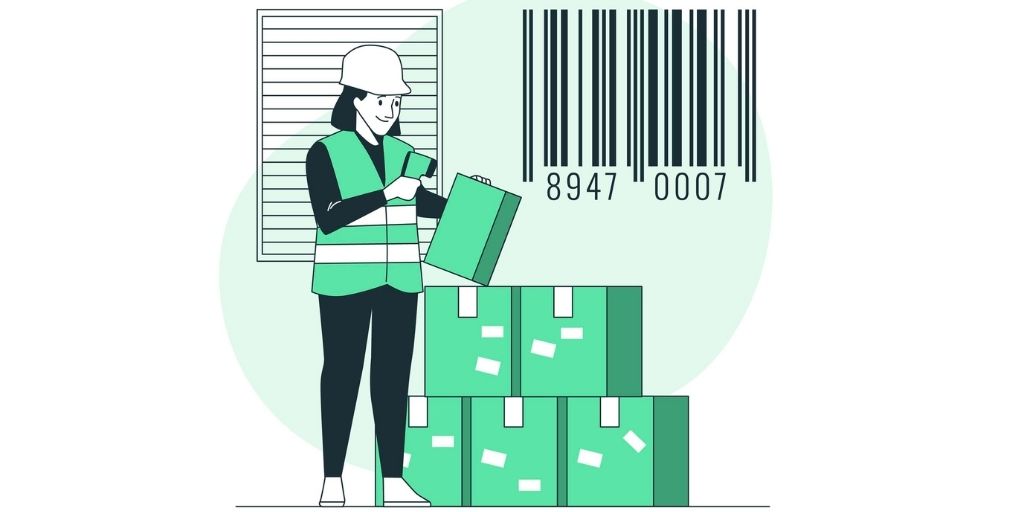 Creating an SKU is super easy and very subjective to each and every brand. While there is no fixed set of rules, here are some simple steps that are generally followed while creating SKU numbers for eCommerce.
Keep the Information in Descending Order
For most SKUs, the brand name is often the first part of the stock-keeping unit. Then is the type of product, followed by some more information about the product itself. This hierarchy helps in sharing the information precisely without any scope of confusion.
In your case, if you believe the brand of the product is not so important, you can move that back or even remove it if you feel it is of no use. Only keep the most important information of the product just like seen in the SKU number example above.
Differentiate uniqueness among the SKU
Again, you must be able you differentiate the products as per the way they look. If there is something unique to the product, make sure to add it to your SKU.
To understand this better, think of a product along with which an eCommerce is selling a Gold chain. So to make the 'product' distinct its SKU can be PRD-G-CHN.
This little information within SKU ensures accurate tracking of the product that you are selling at much more efficiency.
Add in the Serial Numbers at last
Lastly, add a serial number at the end of the eCommerce SKU number to ensure each product is clearly distinct from the others. Start with 001, 002,003, and move ahead to consecutive numbers.
Along with making the eCommerce SKU tracking number distinct, it will also help you learn more about the total number of products added to your inventory to date. Also, it will be easy to learn when was the following product added like during the early stages of recent updates.
How to get Started?
Before we conclude let us understand the next best step that you can take towards your
eCommerce SKU number. Firstly, understand what information will be necessary according to your products.
Keeping that in mind create an eCommerce SKU and upload it to your Point of Sale software (POS) or your inventory management software. If you are using any of them, you are all set to track all your products with ease.
Moreover, if you are looking for a post-production service for your eCommerce product images that also helps you with bulk renaming, PixelPhant is your go.
Get your product images edited, as well as renamed accurately while receiving them within just 24 hours of turnaround time.
Beautiful product images across your website.
Background Removal, Clipping Path, Color Correction, Cropping & Resize, Retouching, adding Shadows, and more.

Try PixelPhant for free
No Card Details Required