Your eCommerce SEO Guide To Increase Traffic In 2023 Organically
Updated on November 14, 2022 in
Ecommerce
by
Nishant Shrimali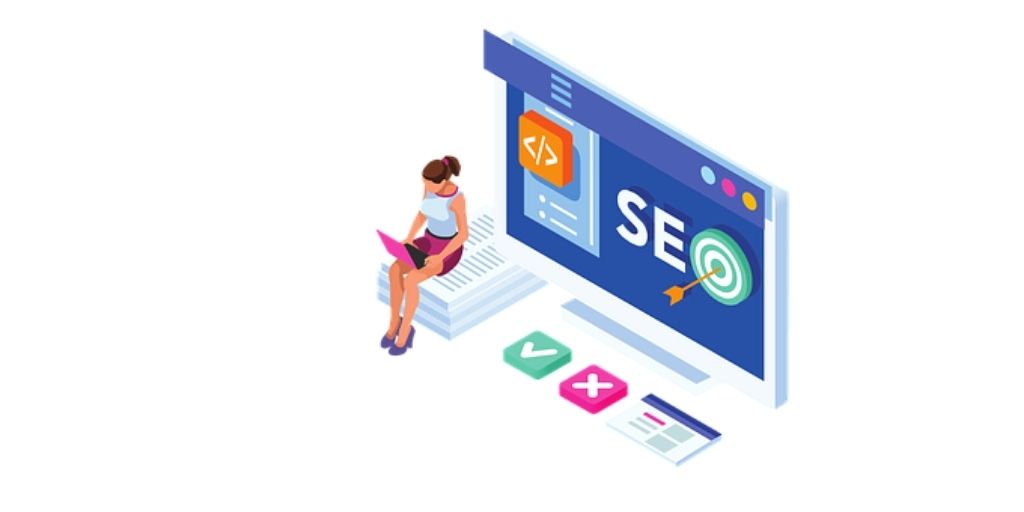 For eCommerce, organic and direct traffic are two major sources of sustainability. And to be fair they both highly rely on good SEO practices. In this eCommerce SEO guide, we are sharing how to update your eCommerce SEO after the July 2023 updates by Google.
In order to make sure you are growing your eCommerce traffic regularly, you would need to make sure you are following this guide regularly.
But Why this Guide?
PixelPhant is a product image editing service, which is helping eCommerce around the globe with its image editing requirements. In addition, with our blogs, we are highly motivated to increase your traffic and grow your sales by sharing valuable insights that are hard to keep track of.
By the end of this eCommerce SEO guide, you will have a proper understanding of
– What is SEO and how SEO works?
– Is SEO important for eCommerce?
– Understanding the types of SEO
– How to improve eCommerce SEO after July 2023 updates?
– Which eCommerce Platform is best for SEO?
(This guide is for everyone. From beginners to an expert. Hence, if you are already aware of some concepts, you can skip to the point that you are most interested in)
What is SEO and how SEO Works?
SEO stands for Search Engine Optimisation, which means optimizing the content on your eCommerce to become search-engine-friendly, in order to gain a higher ranking, and increase your eCommerce traffic organically.
In order to do this, you would need to follow the prescribed guidelines by your search engine (In the majority of cases – Google). Moreover, you may also remember that these guidelines are to improve the searching experience of real people and not just bots.
So, the Best eCommerce SEO lesson would be to optimize your site first for the real people who will be visiting your site and then for the bots of search engines who will be crawling/scanning it.
You will be learning the right way to optimize your eCommerce SEO ahead in this article.
Is SEO important for eCommerce?
Yes. Your eCommerce SEO is among the most important factors that can help you gain ranking and generate eCommerce traffic/sales without running ads on Google.
Your eCommerce, and your products, need to rank higher in order to reach your potential customers. Only then your customers will be able to know about you, what your products are, and how purchasing from you is the best option.
Moreover, the higher ranking also showcases higher credibility and builds trust among the customers. This eventually results in better conversation rates and helps you grow your brand.
Some other reasons why eCommerce SEO is important are:
– Helps you gain higher ranking
– Improves your eCommerce traffic
– It helps you build trust among your customer
– Helps in increasing sales and conversion rate
– Makes your eCommerce more customer-friendly by focusing on customer experience (Highlight of Google New Update)
Starting your eCommerce SEO Practises
An eCommerce SEO comprises various steps, suggestions, and core practices to get the desired result. You can divide the complete process into 7 easy steps for your eCommerce SEO to grow your traffic organically.
These 7 steps are:
Keyword Research
Understanding Site Architecture
On-page eCommerce SEO
Technical SEO
Off-Page eCommerce SEO
Measuring SEO
Working On Customer Experince
Keyword Research
Keyword research is one of the most important steps in improving your eCommerce SEO. To be fair, the entire process of optimizing is dependent on your keyword research. It is a process of finding the best relevant keywords that your customers are using to search your products.
The best keywords are the ones with high search volume and minimum competition. This means you need to keep your site updated with keywords and phrases people are using over overtime to find your product.
For example, if you sell candles and see that every year, the majority of people tend to buy specific aroma around New year and Christmas, it is suggested to work on that particular keyword for about three months before the events. This will allow your brand to be where people are looking for the products that you already are selling.
Here also make sure that you are using the keywords that are relevant to your products. In the same example, if you aren't offering scented candles, and you use the keyword, at last, you would lose trust.
Types Of Keywords For eCommerce
There are mainly two types of keywords based on the number of words used together in the search bar. The type of keywords we are talking about here are:
Short Tail Keyword
Long Tail Keyword
Short Tail Keyword
These are the short keywords that include one or two words only. They have a very high search volume, but at the same time, the competition on these keywords is the toughest.
For example: "Shoes". This might have high search volume, but at the same time, it is unspecific about what a customer is looking for. In addition, the competition on the following short tail keyword makes it difficult for you to rank higher on the top pages.
Long Tail Keyword
Long-tail keywords are the words or phrases that include more than two words and have highly specific detail of the result your customer is looking for. These keywords have comparatively low search volume but with low competition the conversion is high.
Eg: "White Shoes under $50". Here in comparison to the short tail keyword(i.e. "Shoes") the search volume of "White Shoes under $50" would be low, but at the same time, it would be easy for you to rank on the following keyword as the competition is less. Moreover, with such a specific search, the chances of conversion increase drastically.
Best Keyword Research Tools for eCommerce
Some of the best keyword research tools for improving your eCommerce SEO are:
Google Search Results
Google is the most popular and largest search engine on the globe, it is the best tool for you to find the keyword quickly.
As you can see in the above image, by typing the keyword "best-scented candles", Google shows you some suggestions. These are the suggestions based on what people are commonly searching related to the following keywords.
You may also find some more relevant keywords in the following search results.
Choose the most relevant keywords and save them in an excel sheet.
Google Keyword Planner
Another keyword research tool that you can use for free is the Keyword Planner by Google. You would need to sign up first and then you can find the most appropriate keyword for your eCommerce SEO.
You can further filter the result based on the location you are targeting, or the competition and search volume on a specific keyword.
Amazon
Amazon is the biggest hub of buying and selling in the world today. People are searching for each and every type of product on it and you can take advantage of it. Go on to Amazon and type the main keyword in the search bar. Just like Google search results, you will find some of the best suggestions that you can use to improve your eCommerce SEO.
YouTube
Just like Google and Amazon, Youtube is a search engine where people are looking to find out the best product reviews and information about a particular product. Hence, when you type in your main keyword, you can find some of the best long-tail keywords that you can use to improve your longtail keyword.
Competitors
In order to outrank your customer, you first need to make sure that you are aware of the keywords they are getting eCommerce traffic from and how you can use it. For this, you can use Ubersuggest, Aherf, Semrush, Spyfu, or any other similar tool which could give you a thorough in-depth report about your competitors.
Collect all the keywords in an excel sheet and sort them with the most number of searches and low competition. This would give some of the core keywords that you need to work on, in order to get results quicker. Keep updating the list as the search behavior of consumers keeps changing with time.
Understanding Site Architecture
Now that we have successfully found the best keywords for your eCommerce SEO, it's time to set up your store in the most seamless manner. A site architect is the structure of your site through which you organize and deliver your content.
Some of the key points that you must keep in mind while setting up your eCommerce according to eCommerce SEO are-
Make sure that a customer is able to reach any page on your site in 4 or fewer clicks.
Keep the site Architecture simple, easier to understand, and easy to navigate.
Make use of categories as it would make structuring your site much easier
Ensure that your URL follows the same structure
Have a proper and relevant internal linking structure
On-page SEO
Let us now begin with the interesting part. On-page eCommerce SEO is the practice to place the keywords in the right positions on your site. This allows Google to understand what your page/post is all about and what are you sharing on that page. Image Source: searchengineland.
For eCommerce, the top pages that you need to improve your on-page eCommerce SEO are the Home page, your category page, and your product page.
The keywords that you choose should be relevant to the products and what you are sharing with the readers.
Here are a few places where using your keyword is highly recommended to get a higher ranking.
URL
The priority where you must put your focus keyword is in the URL of your post. URL is the location of your page and putting a keyword in your URL tells exactly what the page is all about.
Also, make sure that the length of the URL is 60 characters to ensure the right on-page eCommerce SEO practice.
Heading 1
H1 or Heading 1 is probably the first piece of content that any visitor would read. Hence you must include your keyword in the heading to show what your content is all about.
Title
The first thing that makes people open your site is the title of your post. It is the first thing that people see in the search result that tells them what the product or the page is about. Hence it is very important that you add your keyword at the beginning of the title.
Meta Description
The meta description is another informative part of the search result which tells your potential customer what the page or post is all about. Hence in order to improve your eCommerce SEO, you need to make sure that you add your keywords in the meta description.
Alt-tag
Alt-tag is not visible to the normal visitor. But it is very important that you add keywords in the alt tags of your image. Alt tags are the tags that tell your customer what the image is all about. As Google can't see what the image looks like, Google relies on Alt-tag to know more about the image.
Introduction
When one starts reading an article, it might be possible that he may not understand what you are talking about. Hence according to Google, it is important that you use your keyword at least once in the first 20% of your content.
Conclusion
With the growing content on the internet, people now scroll through the entire page to see if or not the page answers their query. In doing so, they often read the conclusion first to see what the article was all about. Due to the following reason, you shall also make sure to add your focused keyword at the beginning of the conclusion.
Sub-headings
After adding the keyword in all the above locations, make sure that you also add the keyword to your sub-headings. The subheading is a great way to divide your entire content into smaller sections, hence adding keywords into them gives a better idea about what the entire page/post is all about.
Overall content
The overall keyword density of your post or a page should not exceed 2% and preferably should be about 1%. It is very important that along with your focus keyword, you also use synonyms and words related to your topic to make sure your page is well optimized.
Technical SEO
Page Speed
Page speed plays a very important role in ensuring that your eCommerce and your product page are ranking on the first page. No one likes to wait for a page to load and google knows it. In order to eliminate the discomfort of waiting around, google prefers sites that have quicker page loading speed. That is less than 3 seconds.
No Broken Links
Another very crucial factor that Google takes very seriously is ensuring no broken links. A broken link is a bad signal to Google as a real person might click on it but wouldn't land anywhere. Google counts it as a bad eCommerce SEO practice hence affecting your ranking.
Unique Content
It is very important that every piece of content is unique and isn't available on the internet. Google has made it very clear that every piece of content should be unique with plagiarism no more than 3%.
Off Page SEO
Where your On-page eCommerce SEO is all about working on your eCommerce to get a higher ranking, Off-page SEO is about bringing in eCommerce traffic and authority to your site. As of the Google algorithm, if people are visiting your site and are liking it, you are more likely to rank higher.
Here, even if you oversight some of the On-page eCommerce SEO practices to improve your customer experience and build trust within the customer, Google would still rank you for your efforts.
Hence, in order to acquire eCommerce traffic on your site, here are the Off-page eCommerce SEO techniques that you must be aware of.
Content Marketing
Content Marketing is one of the most effective off-page practices that you can use to improve your eCommerce traffic. In the following practice, you create different forms of content be it videos, guides, blogs, infographics, etc. related to your product.
This is done to attract people who are interested in your product and at the same are your potential customers.
The hardest part of eCommerce SEO is to attract customers. But by using the right content marketing, you increase your traffic in addition to gaining the trust of your potential customers.
Link building
Link building is one of the most popular eCommerce SEO practices to attract eCommerce traffic to your site. This link building is done through guest posting, or when people link back to your products in their blog.
The quality of link building also depends on the site linking back to you. If it is a site that can give links to any site, maybe it's spam, at the same time the sites with no or very less traffic are also of no use.
You may look for the websites that are under your eCommerce niche, generate eCommerce traffic, and link back to you only if you deliver good content. This is a strong filter to find the perfect link-building opportunity, but the results you get are far superior to random links.
Social Sharing
Finally, the best Off-page eCommerce SEO practice is to share your content, your products on social media platforms, to reach out to your customer in a quicker manner. Social media is a hub and every niche to attract customers and engage with them.
Hence if you are just starting your eCommerce business, social sharing could be the best option for you.
Measuring SEO
With all the above steps, we are sure that your eCommerce SEO would surely help you gain eCommerce traffic as well as a conversation to grow your sales. But in order to check on it, you would need to measure your SEO.
We recently shared a blog for learning about 30+ best for eCommerce KPIs, that you shall must-read. But until then some of the common eCommerce SEO measuring KPIs to check are:
Unique Visitors
This tells you about the unique visitors that can visit your site. You need to ensure that new and new customers are getting aware of you through your SEO practice and coming to your site.
Returning Visitors
While most of your eCommerce focuses on getting new customers, they often overlook returning visitors. Higher returning visitors mean that you have gained the trust and the chances of conversion from them are higher. You need to balance the ratio of both unique visitors and returning visitors to grow your sales.
CTR
CTR or Click Through Rate is a KPI that can tell you the ratio of people who saw your site in the search result and clicked on it. You need to ensure that it is high, and if not you need to edit your title and meta description.
Bounce Rate
Bounce rate is the percentage that shows the people who visited your site and left (bounced off) without staying for long. You need to ensure that it shouldn't increase more than 20%-30%. And if it does, your customers aren't getting what they are looking for.
Goal Conversion
Google Analytics allows you to set up your goals and track your success accordingly. Here you obviously need to make an effort that you have a higher goal conversion. Learn more about Google Analytics and setting up goals in our recent blog Ultimate Guide to Google Analytics for eCommerce.
Work On Improving Your Customer Experince
Now before sharing some tips to improve SEO in 2023 & concluding let us have a look at the recent Google search console update that is very important for an eCommerce site.
Moving ahead, the User experience of your customers visiting your site will play a crucial role in determining the ranking of your site. To ensure that is not penalized after the Google July updates, make sure you update your website based on the following key points.
Ensure that there is no content shift on your site. That means make sure that the content on your site is not shifting and easy to read. On most eCommerce we usaully see that it takes a while for site to adjust the images and text. Try to reduce this delay as much as possible.
Next, check that your images and vidoes are loaded as quickly as possbile. Use web-optimized high-quality product images for your eCommerce. Minimize the use of files that takes a longer than a second to load and run on your site.
Lastly, make sure content on your mobile site – as well as the desktop is same. Google has made veryt clear that having two seprate pages for mobile and desktop can harm your site ranking.
Other than this just keep your site clean with minimum pop-ups to ensure a better customer experience.
Tips to Improve SEO in 2023
While we are near the conclusion of the Ultimate eCommerce SEO Guide to increase your eCommerce traffic organically, here are some of the best tips that will help you in 2023 to grow your sales through SEO.
While you are focused on creating new content, also make sure to keep updating your previous ones. Google prefers the site that keeps the information updated and hence gives a higher ranking.
Focus on long-tail keywords that have a combination of two short-tail keywords. This would allow you to generate more eCommerce traffic, as well as target different audiences searching for common results.
Keep an eye on your competitors. They are a great source to understand how the industry is evolving. In addition, this would also hint at what your target audience is looking for.
Use A/B testing methods to increase conversion. Rather than trial and error methods, A/B tests allow you to see which content or page presentation works best for you. You would easily be able to seek the best and then you can continue with it.
Understand your target audience. Your efforts to improve your eCommerce SEO would only be worth it if you are delivering what your customer is looking for. Getting feedback, tracking google searches and keywords are among the best ways to improve your eCommerce traffic and grow your sales.
Which eCommerce Platform is best for SEO?
Your eCommerce platform plays a crucial role in determining your SEO results. Hence, in order to get the best SEO result, here are the 5 best eCommerce platforms that you can use.
Shopify
WooCommerce
3D cart
Magento
BigCommerce
Shopify is the best eCommerce platform and BigCommerce is the fifth in comparison to others. And with this, we conclude this Ultimate eCommerce SEO Guide to increase your eCommerce traffic organically. We highly recommended reading this article 10 E-commerce SEO Mistakes that You Must Avoid
And if you are looking for a service dedicated to getting your product images edited professionally with the quickest turnaround time, click on the get started button below. Get a free trial and experience the best product image editing service by PixelPhant first hand.