How to write an eCommerce Return Policy to improve your sales?
March 9, 2021 in eCommerce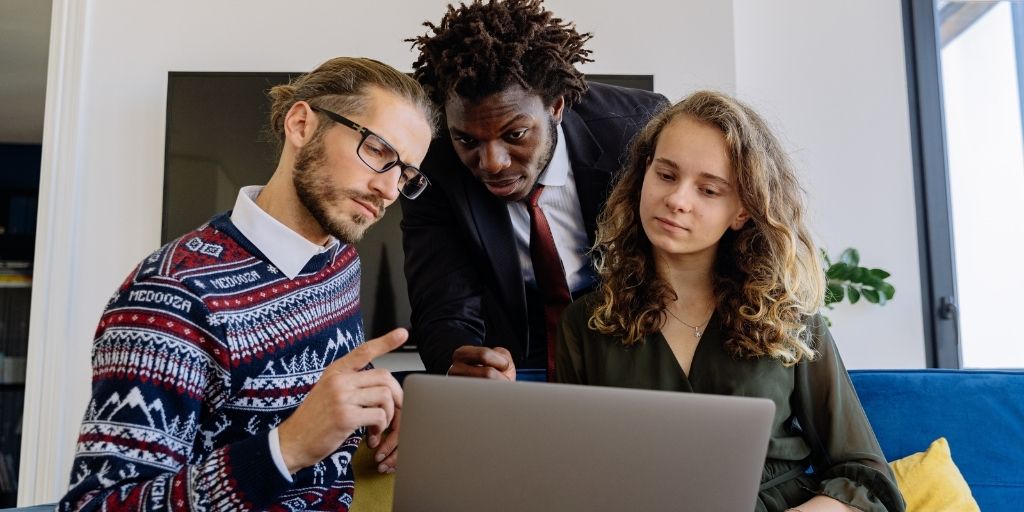 When it comes to improving your sales, the eCommerce return policy is probably the last thing you might think of. Moreover, most eCommerce stores even hide it under a pile of policies in a language that even they might not understand thoroughly.
But we can assure you that after going through this article, you would proudly showcase your eCommerce return policy, and might even put it on your homepage banner.
This isn't false that when the customers apply to return a product, they are unsatisfied with the purchase. But rather than being quiet and keeping you in the dark, they show trust by asking for a return.
Here, if your eCommerce return policy is unclear, you might skip a returning product, but at the same time, you might lose valuable customers as well their friends and family due to the negative reviews.
Importance of an eCommerce Return Policy
An eCommerce return policy fulfills the two important aspects of the buyer's journey. These are building trust and improving customer experience.
Building Trust
Your customers aren't practically waiting around to spend their hard-earned money on something they can't trust. They need an assurance that, if by any chance something went wrong, they can rely on your eCommerce to fix it.
Having a return policy allows you and your customer a hassle-free deal where the terms are clear to both parties and trust is assured in the deal.
Your eCommerce return policy can turn out to be a golden swing to eliminate the pre-purchase anxiety and bring in a new customer that trusts you and is more likely to promote you through word of mouth.
Improving Customer Experience
It has been established that the return policy can build trust within your customers, but the question here is why would someone prefer an online store over a store in a market?
It is the experience that matters the most in today's world. Moreover, receiving a faulty product might have left a negative impact at first, having a return policy that can actually help your customer would be always appreciated.
But how to write an eCommerce return policy to improve your sales, as well as the customer experience? Well here is the answer to this important question.
Tips to Write an eCommerce Return Policy to Improve your Sales
Place your return policy right
You don't have to hide away your return policy rather showcase it to all your customers. It wouldn't be wrong saying that you should try to make every customer see your return policy (or a clear link to the policy) at least once in their whole buying journey.
Some of the best place where you must showcase the return policies are:
Product Page
A product page is likely the most popular page on any eCommerce. A person who might wish to make a purchase will surely have a run through the product page. Hence placing your return policy on the following page would help you eliminate the pre-purchase anxiety.
We also suggest you showcase the policy as a benefit of the security of the product and your eCommerce.Also
Checkout Page
Another crucial place to place your eCommerce return policy is at the checkout page. It is among the pages where the final decisions are taken. Customers who are unsure about the purchase are most likely to bounce off at this following page.
Having assured them that you offer a return if something goes wrong, makes them confident about the site hence building trust and improving your sales.
Footer
The common practice of most internet users is to scan the entire page first, and then go through the details prescribed on the page. Hence, when someone reaches the bottom of your store, they should be assured that you are trustworthy and have a proper return policy to ensure customer satisfaction if something goes wrong with the product.
Order confirmation page and email
There are times when some customers place an order, rethink and cancel it down. Sounds familiar? At this point, the customer requires the product and is ready to pay the price, but he is unsure to buy it from you.
Here, your return policy acts as an assurance that your eCommerce would take care of if something goes wrong.
Keep it easy to understand
Your eCommerce return policy is not a legal notice that needs to state the words as prescribed by the books of law. Rather it is a medium of communication between you and your customer. So while writing down the terms of the policy, ensure that you are using reader-friendly language.
Follow common writing rules such as keeping the sentence short, using commonly used words, leaving proper spaces between the paragraphs, and making sure each para has only 2 to three lines.
You can also improve the return page writing by making it conversational, using bullets, using bold, italic, and underlined fonts to improve the readability.
Be Customer-friendly
We now know that the eCommerce return policy is a method of building trust within the customers. But in doing so, you need to make sure that the policy is rightfully in the favor of your customer.
Chances of damage during the shipping, or misplacement of the order are common. It may not cause your eCommerce an issue directly but on the customer's end, it is a huge issue to deal with.
Make sure that you cover the problems that might occur for the customer and put their interest first.
In saying that, also write down the situation where the return policy is not applicable. Making sure that the policy is fair for both, makes it much more authentic and trustworthy for your customers.  
Offer free Return Shipping
This is essential, the return shall not cost anything to your customer to make sure people who have got faulty products can easily claim the new one. As a customer, they have already shown trust by making a purchase and paying the price.
If the product is damaged there shouldn't be any extra cost attached to return the product.
Have a Clear Set of Guidelines
Avoid a policy that has loopholes for you and your customer to take advantage of each other's vulnerability.
The eCommerce return policy shall work as a common ground where both you and your customer agree about the terms that if due to some reason, your customer doesn't receive the same product that he or she ordered for then the eCommerce would ensure to exchange it with the right one.
Hence, make sure that there is a fair business practice for both the parties involved.
Engage the people making a return
People who are making a return are your prime customers that have shown trust. This can be a great medium for you to gain more customers and showcase to new customers that you are trustworthy. Hence, while you are practicing the right eCommerce return policy for your customers, don't forget to engage the people making a return.
The best way to do so is by taking Customer feedback and reviews regarding the service, shipping new products that they received, and eCommerce. You don't need to use every single, but it would be beneficial for you to learn what your customer thinks of you.
In addition, also, showcase the feedback on your eCommerce return policy page to help build a better relationship with customers and build trust within them.
Use Visuals to enhance your eCommerce return policy page
The eCommerce return policy page is among the pages that are responsible to build trust with the customers. Hence, you need to ensure that it looks appealing and interested to go through.
One of the best ways to enhance the overall page is by adding visuals to it. It can be as simple as adding icons, bullets, featured images, feedback, etc.
Key Takeaway
With all the tips to write an eCommerce return policy, we are sure that you have learned the importance of a return page on your eCommerce. You might also know that according to a report by ShaneBaker, 80% of shoppers are discouraged by an inconvenient return policy.
Hence clearing showing the importance of the page. Ensure that you follow each and every point discussed here and make use of your eCommerce return policy to improve your sales.
Moreover, if you wish to learn more about eCommerce, product photography, and product image editing sign-up to PixelPhant email newsletter. This will make sure that you keep yourself updated with all the news and tips to grow an eCommerce successfully.
Try PixelPhant for free
---
Use PixelPhant to get more conversions for your online store with better product images.

Background Removal | Clipping Path | Color Correction | Cropping & Resize | Retouching | Shadows