Having a site optimized with your best-selling products to shower your customers with what you have is a different thing, and providing the findability ease is a different thing.
Findability is the feature that allows your customers to reach exactly what they are looking for. If you have categorized your website product-wise, still it may not be enough to make the customers stay longer.
Your customers may get irritated with too many choices when they know what they want but can't find it with ease. According to research done by BigCommerce, while testing 50 well-known eCommerce sites, 84% of those sites' product filtering was poor.
What is the significance of eCommerce product filtering?
Many people who come to an eCommerce website like to explore all the options that the site has to offer. There will be only a few who will come with a clear head.
However, where many people do not know what they exactly want, most of them know exactly what they do not want. Hence, in both cases, people want to choose only the categories in which the product of their choice falls and rip out the choices which they do not prefer.
2 major reasons why you need to fix your eCommerce product filtering:
1. Easy and satisfying customer experience
Customers prefer eCommerce because it saves them the time of going to a retail shop and exploring the options which are time-consuming.
They come online so that they shop the products at ease of their fingertips. But when product filtering is poor, broken, or missing, then the website loses the essence for which it was loved.
If you own an eCommerce website with poor filtering then your customers may get frustrated and eventually leave your site. No one has the time to stay and explore all your thousand items each time they visit.
Improved product filtering improves customers'[ satisfaction as they can simply come, select, sort, and filter their requirements and choose something that falls exactly in the category that suits them.
2. Defines the status of your eCommerce business
You might consider Amazon as your biggest competitor like many eCommerce business owners. To beat any competition, you need to analyze what your competitors are doing and do it in the better way possible to come closer.
If you look at amazon's product filtering, you will find no issues with that. If the brand misses over this point, its customers may not like it as much as they do it now. Poor product filtering steals away the ease and satisfaction.
People tend to associate the working of your website with your reputation, professionalism, and eliteness. If they come to your website and see that your filters aren't proper and some are even missing, then this may display your poor brand and working quality.
This conveys how professional, serious, and caring you are towards your eCommerce business.
A well-working layout with a spottable search box, filters defining all the categories, and easy loading of the pages define the status of your business. This shows that you are ready to invest in your brand to provide the best quality service.
Best ways to fix eCommerce product filtering for improved UX
1. Do not show out of stock options
The first thing you should consider to improve your eCommerce product filtering is to hide the options which are not available for that time.
There could be nothing more disappointing than when a customer applies the filters and finds out the products to be out of stock.
Though just a minor issue, this practice is not healthy for your eCommerce product filtering as it can not support your website quality in the long run.
2. Display the number of available products
Smart eCommerce product filtering must include the number of products your site will be showing after the application of each filter.
For example, you have 2500 pairs of jeans available. But if after applying the filters of a specific size, color, brand, and type, you have only 580 options to show that fall under that exact category.
Your website is required to show that number at each stage of every filter for the shoppers to know how many options will they be remained with.
3. Keep the filters spottable and easy to access
It should not be hard for your shoppers to find where and how many filters are located on your site.
Choose a place that is very common and easy to spot
Allow the shoppers to access those without changing the page or losing the data
Change the results along with the change in the filters.
The best example to showcase such use of filters is Asos. The company has shown the filters right in front of the eyes of the customers, they are well-divided and change the results along with the application of the filters.
4. Keep the filters very accurate (42% don't do it)
Accuracy doesn't mean too many filters. We suggest that you provide all the filters a product can fit into. However, do not add the filters that will only end up confusing the customers.
For example, if you deal in clothing then adding different colors in which the product is available is advised, but adding the variants of color may not be necessary.
If you are adding the colors like black or pink, then dividing the colors into gun-metal black, shiny black, or hot pink and baby pink is not essential.
But adding all the filters to reach accurate results in eCommerce product filtering is very important. The must add filters can be:
Category
Size
Brand
Color
Price range
Style type
5. Improve the filters' rollability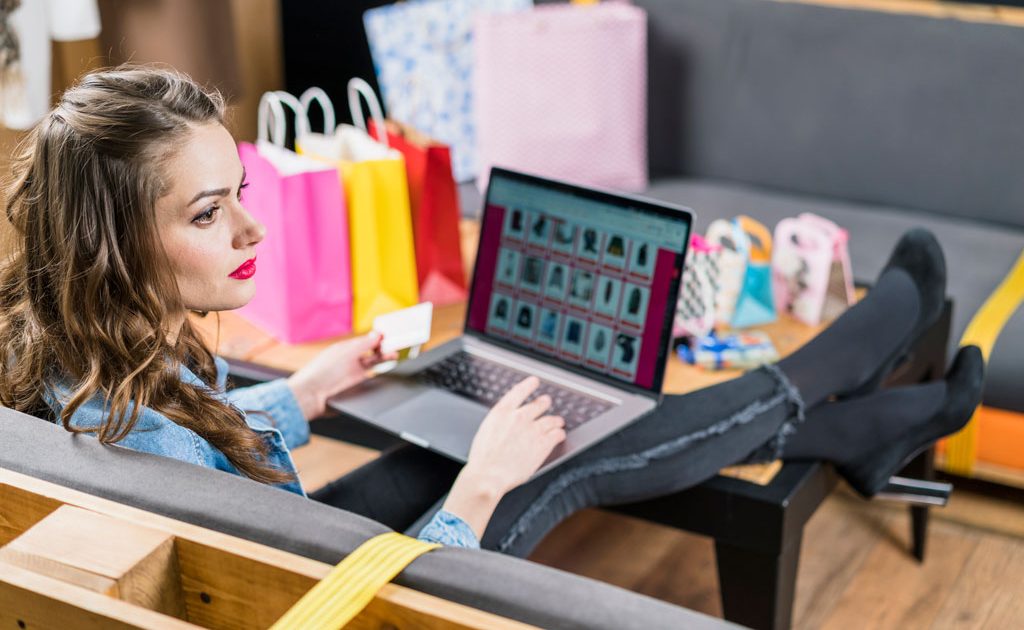 What we mean by filters' rollability in eCommerce product filtering is the ability and ease of scrolling the filters. Many times it happens that the filters don't roll easily and sometimes get stuck or take too long to scroll further.
This could seem like a little thing but highly affects the above-mentioned two importances of eCommerce product filtering. You are applying filters for customer's ease, but if they are not easy to scroll then the whole point of their application doesn't make sense.
6. Optimize the speed of filters applicability
Your website speed matters a lot, and so is your filters' application speed. Shoppers hate it when they see the icon buffering for too long to apply the filters.
They want the filters to be applied quickly every time they wish to make changes. It will never be only once that your customer will get satisfied after a single application of the filters. They might want to switch between filters multiple times.
If your eCommerce product filtering system takes time to get applied then they might find it easier to switch between the website altogether as this not only frustrates them but prompts them that working with your website is time-consuming, annoying, unprofessional, and not at all satisfying.
GT Metrix allows you to check your overall website speed and helps you to find out optimization opportunities to improve that.
7. Show the link separately in browser history every time the customer changes the filter (34% don't do it)
Another best and ahead of the game move you can implement in your eCommerce product filtering is showing separate links of applied filters in the browsing history of the users.
This makes it easier for your users to reach you back easily in regard to what they were looking for. Also, it increases the number of links to your website in their history to get highlighted and encourage the customers into coming back to the same point where they left rather than searching everything someplace else from scratch.
An additional reason why eCommerce product filtering is beneficial for your business is that every link can be saved as a cookie. This way, you can keep the track of the customer's activity on your website and find out what your customers are interested in.
The strategy aids you in your marketing and retargeting campaign. You can narrow down the selection and retarget your customers with exactly what they want.
Conclusion
Enhancing the UX through eCommerce product filtering can be tricky and easily neglected but can result in major consequences.
Implicating and improving it is not only advantageous for your customers but also for your eCommerce business. Better eCommerce product filtering eventually stands you out from the rest and puts you ahead of the eCommerce competition.
There are many reasons why eCommerce startups fail and poor eCommerce product filtering is one of the disguised and unattended reasons.
You can improve your eCommerce product filtering massively with the above-mentioned ways to win the user satisfaction of your customers as well as the eCommerce competition.
If you wish to learn more about eCommerce, Marketing, Photography, Product Photo Editing, Model photo editing, Clipping path, and more, subscribe to the PixelPhant email newsletter below.
Try PixelPhant for free
Use PixelPhant to get more conversions for your online store with better product images.

Background Removal | Clipping Path | Color Correction | Cropping & Resize | Retouching | Shadows