Improve your eCommerce Marketing results with QR codes
May 19, 2021 in eCommerce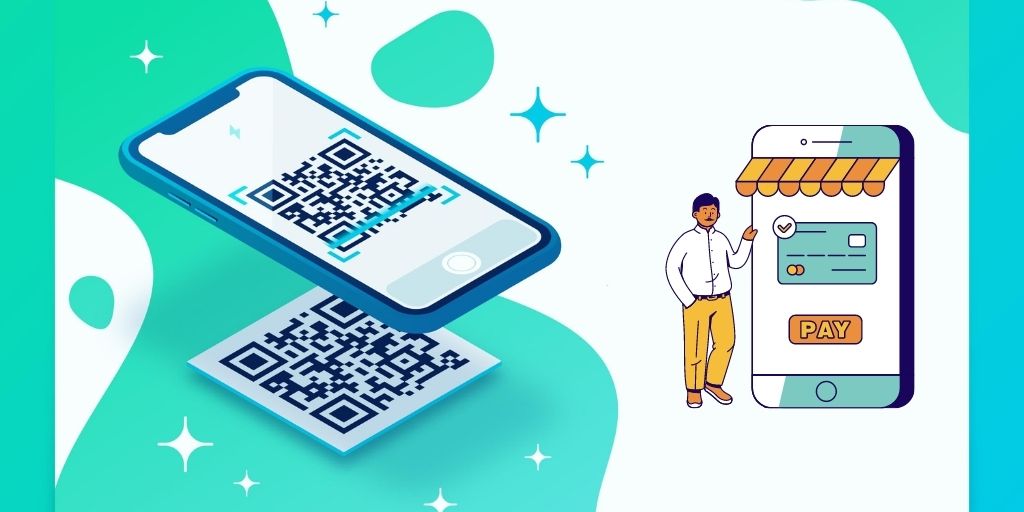 Advertising is an evolving term that changes according to the likes and dislikes of the audience. Be it using targeted ads or using QR codes for your eCommerce marketing.
These QR codes have been around here for over a decade but in recent time, you can now use them in your marketing strategy to grow your sales.
If you are new and have just started your business or have no idea about how QR code can improve your eCommerce Marketing, don't you worry. You will learn everything from this article.
Who are we-
PixelPhant is the best eCommerce product image editing service helping eCommerce to attract more customers and increase their sales. While our experts ensure you get your images edited before your preferred deadline in 24 hours, we are sharing some insightful blogs for you to learn more. If you too wish to experience the best eCommerce product image editing service, click on the "Get Started" Button below and get your free trial now.
What is eCommerce Marketing?
ECommerce is a term used to describe the selling of goods and services online. Hence the process of promoting the products or the name of your eCommerce store to attract customers and increase your sales is known as eCommerce marketing.
Here, the goal of eCommerce marketing can vary each and every time, as one might use it to build a long-term relationship with a customer, and another can use it to make sure that the targeted audience is aware of the brand.
Benefits of eCommerce Marketing
Be it using QR codes or running ads on social media, these are the benefits of eCommerce marketing.
Brand Awareness
Marketing allows people to know about your brand and how you can help them. It is very crucial for any business that the audience is aware of you otherwise, no matter how good your product is, no one would buy it as no one would be aware of it.
Attracting Targeted Audience
While calling out people randomly might get you traffic, but if they don't from you they are no good to you. To keep your business sustainable, you require an audience that is highly interested in what you are selling. If done right, marketing can attract the exact kind of audience, who would be interested in the product/service you are offering.
Building Brand Loyalty
Clean, simple, and direct message to describe to your customer what your product does and how it can be helpful to them can build trust and brand loyalty within your audience.
Moreover, if your product does what it said and you create a good customer experience you can build brand loyalty for yourselves. Which ultimately means more returning customers.
Growing Sales
As we said before, every eCommerce marketing effort is to grow your sales. Attracting more targeted customers, creating brand awareness, and building brand loyalty all results in better eCommerce conversion rate and growth in the sale.
What is a QR code?
QR codes stand for quick response codes. These 2D images consisting of lines and dots can be linked to almost everything including – websites, images, videos, files, mobile numbers, etc. Moreover, these QR codes can be easily scanned using a smartphone which would take the user to a linked location without any extra effort.
In comparison to the traditional barcode, which is 1D images that can store only about 30 numbers, QR codes can hold up to 7089 numbers. Hence giving you a wide array of options to use QR codes to improve your eCommerce marketing.
How can QR Code Improve your eCommerce Marketing?
Easily Traceable
QR codes can help you track your product, as well as sell and efficiency of the campaign through which you can further improve your eCommerce marketing in the future. But to make it more effective, we suggest you use Dynamic QR Codes as opposed to static codes.
The linking of the Static codes can't be changed once they are printed, where else it can be done in dynamic codes. Moreover, dynamic codes also allow you to collect additional data which include the unique and total scans, location by city and country, time of scanning, and operating device used.
You can easily integrate the tracking of QR code with Google analytics which help you track exact conversions on your store.
Omnichannel Marketing Tool
Due to the flexibility of printing and pasting QR codes, you use them almost everywhere. Be it a social media post, a banner, or even your products, you can place your QR code anywhere and make it a part of your omnichannel marketing tool.
This makes a great impression on your customer as it provides a distinct approach and gives a better customer experience with fewer steps your customer has gone through.
Easily Customizable
While most have seen QR codes in only black and white tone, you can integrate with QR code generators to create a customized QR for your eCommerce marketing. You can set up the color, the framing and even insert your logo or a message within just 5 minutes.
This way you can create QR codes that are easily distinguished and act a branding medium even before someone scans them.
How to use QR Codes to Improve your Customer Experience?
Now that you have learned the benefits of both eCommerce marketing and QR codes, let us see how you can use both of them in order to improve your customer experience.
Social Media
Social media is a great platform where you can find your targeted audience very easily. Here you can add a link in the caption and a QR code in your image especially if you are looking forward to making your audience download an app. This will allow the desktop user to directly scan the code and go directly to your download page, hence improving your customer experience.
Email Marketing
Email marketing is another great tool that manages to deliver the highest conversion rate if done right. Moreover, it has been seen that if you spend $1 in email marketing, you can manage to generate a return of $32 on average. Now in order to access this much scale, you can add QR codes to your emails.
This way, when a targeted customer accesses your email through their desktop, rather than going back to their phone and clicking on the link, they could just scan the code and go to the download page on their phone.
Product
A feedback page is one of the most overlooked pages on the whole eCommerce. It allows you to know exactly what the customer wants and how they wish you to update it. At the same time, the page can also be used to cross-sell your products. People who have already bought the product are more likely to trust you and make another purchase.
By adding QR codes to your store, you can call them back easily and grow your sales accordingly. This can really improve your eCommerce marketing and allow you to get more returning customers.
Landing Page
Landing page, especially in your eCommerce marketing, plays a crucial role in building a brand presence. But in addition to the new trend of mobile-first eCommerce, the dependency on the number of mobile downloads increases exponentially.
In order to motivate a customer to download your app, you can feature your QR code on the landing pages to make it easy for the desktop user to download your app.
Your Final Takeaway
With the following article, we are sure that you have learned how you can improve your eCommerce Marketing results with QR codes. With the people turning towards their mobile devices, rather than desktop it's important for you to target your efforts to mobile phone users.
Moreover, some of the best QR code generators are QR Code Monkey, QR Code Generator, Scanova and Beaconstac.
In addition, if you are looking forward to learning more about your eCommerce and how to grow your sales, subscribe to the PixelPhant email newsletter below.
Try PixelPhant for free
---
Use PixelPhant to get more conversions for your online store with better product images.

Background Removal | Clipping Path | Color Correction | Cropping & Resize | Retouching | Shadows