Ecommerce Growth Hacks: 15 Proven Ways That'll Boost Conversions
Updated on December 1, 2022 in
Ecommerce
by
Alifiya Mustafa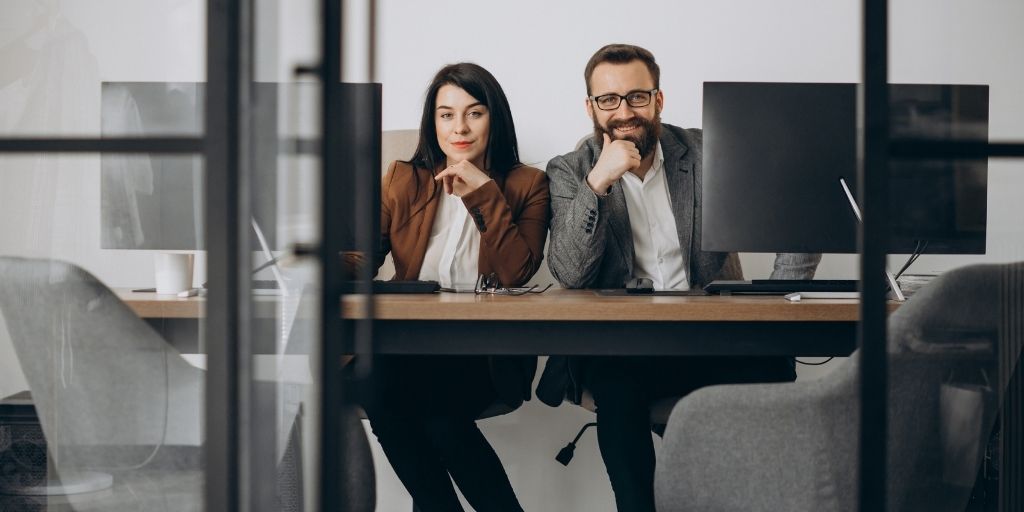 Learn hacking computers, hack your customers' PCs, and place orders from your website, it's that simple.
Well, you wish if that could be possible, but it's not – I'm just kidding!
When the term 'eCommerce Growth Hacks' wasn't introduced, the companies have managed to generate profit easily. However, since the term has gained popularity in the past decade, the competition has become massive and hard to beat.
If you think that you'd still be able to beat the eCommerce competition by simply posting, selling, and delivering and not using any eCommerce growth hacks, then… think twice!
I have created this article that comprises complete eCommerce growth hacks and is divided into 15 critical points. These growth hacks are going to change your life and boost your eCommerce business growth in the long run.
Let's see what these eCommerce growth hacks are:
15 Crucial eCommerce Growth Hacks you need to use
1. Website speed Influences your Growth Speed
A study shows that your website speed can highly influence where you rank on Google's ranking page. Hence, improving your website speed can help you rank in a better place.
This is among the amazing and obvious eCommerce growth hacks as no one likes to wait for a webpage to load for even more than 3 seconds.
The websites which load faster tend to get more engagement from users. A slow website can make your customers fly to your competitors and increase your bounce rate.
Image Source: ThinkWithGoogle
A study has also found that a delay of just 1 second can bring down the conversion rates to 7%. Now, you can do the math from here on.
2. FOMO Growth Hack works – Create urgency – Use Timer
FOMO stands for Fear of Missing out and is an excellent growth hack to convert your customers into prospect sales. Someone has said that people can't realize the value of something until it's gone, and this philosophy makes the FOMO the most effective eCommerce growth hack.
When your consumers know that they don't have eternal time to think about your offer, they tend to buy the product rather than letting go of the deal.
You can create FOMO by creating urgency in your speech in all your campaigns. You can send newsletters that have words like 'hurry', 'limited period offer', 'only 2 left', etc.
It would be even better if you could add a timer in your newsletter or on the top of the product page or product that is running on sale.
Give enticing discounts to your customers that compels them into clicking, exploring, and buying your product.
3. The Secret lies in the title
Before they see your blogs, before they open your email, before they see your video or once they have Google results in front of them, the first thing that consumers look at is the title.
The title is that magical line that automatically tells the customer what kind of content they are going to see or what they can least expect.
Therefore, it is necessary that your title is enticing and hold enough capability to convince the customers to initiate the click.
Use a solution-oriented SEO title that is catchy and not too long. Trust us, a title conveys the whole story and can generate more clicks as compared to the title that is boring.
Here are some tips that you can use in your title:
Use Keywords
Create Some Hype (Use words like awesome, unbelievable, amusing)
Leverage Popular Trends
Use Data
Use the Listicle Format
Add a Personal Touch
Start a Debate
Use Power Words
Use Headline Analyzers
4. Convert through Social Posts
Social media is one of the largest networks available that allows people to meet online from all the places at all times. There are currently 3.6 billion social media users worldwide which make it a perfect platform for eCommerce owners to grab their bunch of potential audiences and promote their brands.
In this list of eCommerce growth hacks, social media has now been known to many and there is a minor chance that there exists a brand that is not using this growth hack.
However, it is not necessary that every brand that is using this growth hack is utilizing social media to its fullest potential. The platform is huge and offers vivid ways to reach the audience.
Facebook and Instagram, being the most popular hold the potential to reach a wider audience in several different ways.
Facebook video ads and Instagram video ads are claimed to be very efficient in generating more traffic. It is estimated that there exist more than 80 million FB business pages. In fact, FB videos can increase brand awareness by 67%.
The recent feature introduced by Instagram called Instagram Reels is gaining a lot of popularity too as it allows the users to create short, creative, informative, and fun videos that gather high levels of engagement.
Sell more with professionally edited product images.
Pinterest is another great way to engage users and generate traffic through more visuals and less content. Pinterest marketing for eCommerce business growth is highly recommended as it promises the most interested and prospective customers for your business.
The most common and effective reason why social media again is used is to retarget the customers.
Retargeting refers to the action of encouraging customers to buy what they have recently been searching for on your website or over Google. Business owners also retarget the abandoned cart customers to prompt them to buy what's in their carts.
Retargeting reminds the customers, catches the attention so that they buy from you, and influences them to finalize what they've been looking for.
Retargeting is mostly done through social media platforms only as most people spend their time on such apps whenever using their devices. In a study done by GlobalWebIndex, it was found that 54% of the people browse, search for products through social media.
5. Personalize your Service
Every business is fighting to provide the best service to its customers, but only a few are trying to give personalized service to their shoppers and using this eCommerce growth hack. It could be in the offers, newsletters, packaging, retargeting, etc.
Consumers are smart enough to see if the mail you sent was auto-generated and sent generally to all your buyers or was it only meant for them.
You may think that adding the name of the consumer would do the trick, but that's where your competitors would settle. You need to stay ahead in the game.
While sharing a personalized email, keep the language more human (friendly) and less robotic (too corporate). Address them with their name. Also, include the details from their last purchase, talk a little about what they are currently looking for, or share the link of the product that compliments their recent purchase (for upselling).
If the mail is to retarget the abandoned cart customers, then share the link back to their cart, offer the discount that only they can avail on that product and is valid for none other.
This eCommerce growth hack works amazingly when shoppers see that the discount offers are meant only for them. This exudes the feeling of being valued.
For your VIP customers or the customers who purchase more than a certain value, send them the product in exclusive packaging. Share them a referral code that can give a discount to the claimer and points to your primary consumer that can benefit their next purchase.
Such eCommerce growth hacks instantly improve your brand credibility, goodwill, and also give a boost to your conversion rates.
Personalization is an excellent eCommerce growth hack as it ensures your overall development and loyal customers.
6. Use Downselling Hack
Downselling refers to selling the customers the alternative of the product that is higher in price and hard to afford for them
For example, if a customer is interested in a premium rose perfume that is $800 for 150ml, you can downsell the same product of a different brand that is less expensive and can be sold for $600 for 150ml. Or, you can also downsell that same exact product but in less quantity up to 80ml or 100ml for $500.
This gives the customer a choice to shop for the product they like without spending too much.
Downselling strategy is one of the best eCommerce growth hacks that is both beneficial for the customers as well as the business.
7. Use Cross Selling hack
Cross-selling refers to selling the product that compliments the customers' recent purchase or what they are about to purchase.
For example, if a customer is buying a summer dress, then cross-selling the sunglasses or a pair of shoes, or sling bag that goes well with it can suggest to the customers.
You can cross-sell a product by showing a pop at the time of their checkout or you can share a mail after a day or two to that customer along with the links of suggested products. cross-selling is also the best eCommerce growth hack.
8. The Feedback Hack
Yes, taking feedback can be an eCommerce growth hack. Customer feedback can actually improve your growth rate as it provides you with credibility and reflects how responsible, alert, and serious you are towards your customer satisfaction and your business.
Think about a website with zero reviews on it. Now, think about the website that has mixed reviews (both negative and positive). Who would you rather trust? I believe the obvious answer would be to choose the one with good and bad reviews.
Many times, businesses are afraid of taking reviews as they believe that the negative ones are going to degrade their brand. However, the truth is, feedback reveals the area of improvement, gains credibility for your brand, makes your customers feel heard and values, and exudes professionalism.
All such advantages consequently lead to higher conversion rates. 88% of the shoppers use feedback as a tool to determine the quality of a business and 67% of the shoppers read at least 6 reviews before making a decision.
9. Fulfill your Promises
Can anything in life be achieved if the promises are regularly broken? Broken promises can't bring you any healthy relations in life, neither can it promise you any healthy business growth.
People choose to buy from a brand with the trust that what their product promises, what the brand policies promise, and what the brand representatives promise (sales and support team) will be fulfilled.
But the breaking of a promise at even one stage can bring your whole reputation to the ground.
When you in the eCommerce business, you ultimately are required to make a few promises to your customers such as the promise of the quality of the produce, promise to deliver on time, promises to provide a smooth online shopping experience with a fast and user-friendly website, the promise of the reliable customer support, and the biggest promise of delivering 100% customer satisfaction.
This eCommerce growth hack is a must and easy to implement. All you have to do is to succeed to fulfill all your promises.
This practice, with time, brings stability to your business, improves authenticity and goodwill, and tie knots with loyal customers.
10. Use Powerful Call to Actions
Having someone to do what you want is amazing. This is possible for your customers too. This unique eCommerce growth hack insists you to create powerful CTAs that can drive the customers in the direction you choose.
Examples of GOOD CTAs are:
Asking your customers to subscribe to your newsletter
Asking them to like and share your video
Encouraging them to buy something from you
Or simply, asking for their infographics when they come to your site
All this and many more can be achieved with strong CTAs. Using phrases like "Buy Now" or "Subscribe Newsletter" has become outdated as they fail to influence customers and rather look too strategic.
Instead of "buy now" try using "I want this product"
Instead of "Subscribe now" use "Yes, Updates will help"
You can also try adding a catchy line along with the old CTAs like:
"Subscribe now – It will only take 3 seconds"
"Buy now – do not let go your best solution"
11. Influencers Rule
Using influencers to promote your products is one of the most effective, trendy, and smart eCommerce growth hacks.
Influencers are the people who a group of people follow and agree to whatever they say or recommend. These folks can really help you make your eCommerce growth hacks more successful.
Influencers have genuine insight and knowledge over a particular subject and they spread the information to other people.
If you can find an influencer for your brand, he/she can create videos using your products, write reviews on your website, or even use your name on his/her blogs. The people who already follow them get highly influenced and can be convinced to try your brand based on the influencer's recommendation.
Using influences as an eCommerce growth hack also simplifies your task by removing the burden of finding audiences. Influencers already have hundreds, thousands, and millions of followers that can be aware of your brand through them.
12. Work on Relieving your Customer Pain Points
Customer pain points are the problems that the customers go through and which are believed to be solved by buying a product. Giving them the solution to these pain points is the best eCommerce growth hack.
For example, if the issue is acne, then the solution is buying a facewash that fights acne. If the problem is time-consuming chopping work, then the solution is buying an electric chopper.
This eCommerce growth hack can work great for you if you successfully analyze what problems your products can solve and how can you market them in the best way possible.
To utilize this eCommerce growth hack, I suggest you classify your customer pain points into different categories.
13. The Competition Hack
Who doesn't like competitions? Especially the ones that give away prizes! Competitions induce a feeling of excitement and the human brain loves it when it gets challenged.
You can use this eCommerce growth hack not just for your promotion but also for the entertainment of your customers from which they can derive some kind of benefits and discounts.
These competitions can include some online tasks over social media, or sending scratch cards or coupon cards to individual customers. use this eCommerce growth hack to engage more audiences.
14. Use Product Videos for eCommerce
Videos are another great growth hack. Videos are tempting, more engaging, and hold the capability to convey more information.
Use this eCommerce growth hack and there will be nothing that could stop your business to flourish. When you create product videos, they tend to rank higher in the Google search and also allows you to give out the details that your customers have been waiting for.
You can tell something that is not present on your products or website. Incomplete information or unavailability of how-to or other details can hold your customers back from buying your products.
Videos clarify the confusion, give out more information, influence in a better way along with adding a human touch.
15. Hark back to your abandoned carts
Your abandoned cart customers are your most potential and easiest to convert customers. Why? It is because they are already familiar with your brand and have shown interest in your products.
There could've been an issue related to payment, a delay in decision making, lack of time, lack of product knowledge, or who knows a hundred others. The only way to find out if your customer is still potential to convert is to reach out to them.
Send them reminder emails, give them a discount on the product they have added, create urgency in your mail in context to that product, or retarget them through social media.
This eCommerce growth hack can be very effective and turn your conversions up immediately if you have a long enough list of your abandoned cart customers.
Final Hack
The number one growth hack to successfully implement any eCommerce growth hacks or other strategies is to be consistent. Consistency is the key to success, and if you break the chain, you won't be able to drive longer.
The eCommerce growth hacks mentioned above directly influence your consumers' actions and thought processes towards your online business.
Be sure to use these eCommerce growth hacks at the right time, right place, and in the right frequency. Using any growth hacks too often may occupy you too much or too rarely may not reap results as expected.
I hope this article helped you. If you wish to engage more customers, engage them with professional-looking, high-quality images. Start your free trial now with PixelPhant and get your images edited, retouched, have a Clipping path created, and more👇
Beautiful product images across your website.
Background Removal, Clipping Path, Color Correction, Cropping & Resize, Retouching, adding Shadows, and more.

Try PixelPhant for free
No Card Details Required