8 Best DIY Tripod Alternatives For Photographers
May 24, 2021 in Photography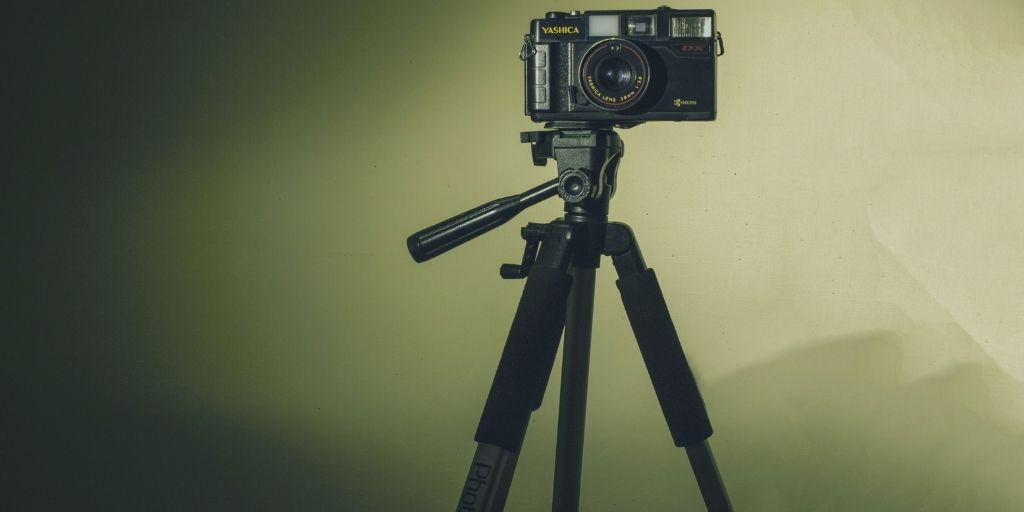 Every professional photographer always keeps two of his most primary tools handy: a camera and a tripod.
It's almost impossible to capture any stunning image without these two. No matter how good you are with your camera, a tripod proves essential when you want super-stable, detailed photos.
However, there might be a few times when you either forget your tripod or don't have a tripod at all or just didn't intend to capture anything but something beautiful caught your attention! – Who knows.
But, no worries. You may try these DIY Tripod alternatives to achieve the stability you desire.
9 Best DIY Tripod Alternatives To Try
1. Pile of Books
This DIY tripod alternative is pretty useful and effective to capture non-shaky images. The pile of books can be found easily, especially if you're shooting indoors.
You can adjust the height as well as the distance. This hack may not be always available at your disposal when you're outdoors.
But you can always plan ahead if you want to use this DIY tripod alternative for outdoor photography as well.
2. Bean Bags
Bean bags are another great DIY tripod alternative for indoor photography. However, you'll have to make sure that you keep it neat and straight before you place the camera.
A slight tilt can ruin the entire image.
3. Filled Sacks
Sacks filled with grains of sand can be used as one of the DIY tripod alternatives. These can be used for both indoor as well as outdoor photography.
So, next time you're in a town, don't hesitate to borrow a sack for your professional creativity.
4. Water Bottle
A water bottle is the most portable DIY tripod alternative. There is nearly a zero chance of not having a water bottle around when you're indoors or outdoors.
The surface of the bottle cap decides which kind of camera you may use. If you're carrying your little but excellent GoPro, a bottle with a little cap surface can work.
Make sure that your bottle is at least 50% filled with water to get that stability so that it doesn't fall with the blow of the wind – else, it might cost you a camera!
5. Monopod
Monopods are simply perfect for capturing any paced action or sports. You might've seen Olympic photographers often using monopods to capture athletes.
A monopod is a lighter and easy to carry tripod alternative. It can carry the weight of their long lens, weighs lighter than the three legs of the tripod, and most importantly, allows them to move freely.
The only drawback of using a monopod is that they can't stand freely and you might need to hold them throughout the photoshoot.
6. Clamps
I believe, whether or not you have a tripod, but if you're a professional photographer, you must have this tripod alternative in your bag.
Superclamps are cheap, flexible, portable, and strong to provide support. There's hardly any reason why you shouldn't own one.
You can make the superclamp grab almost anything and allow it to provide the necessary stability to your camera.
7. Pocket Tripods
As the name suggests, you must've understood what this tripod alternative must look like. These are the mini versions of the original, huge tripods.
Pocket tripods are less expensive and are easy to carry around which eliminates the need of carrying around a large and heavy three-leg stand.
The load capacity varies with the model. You may find one easily on Amazon or any other online marketplaces.
8. Utilize the Environment
During a photoshoot, there are plenty of amazing and useful things that you can use as your DIY tripod alternatives.
As explained, the stack of books and water bottles can be used from your home. You may also use a ladder, a pile of newspapers, a radio, or an empty box from online delivery that can be found easily at home.
For outside photoshoots, you may find bricks, a stable pedestal, a lower wall, stairs, and many other places in your surroundings that you can utilize to mount your camera and achieve stability.
Wrapping Up
Tripod is an essential accessory for every beginner as well as a professional photographer. Though, it may not be necessary that you're equipped with this accessory all the time.
Therefore, this article gives you some of the DIY tripod alternative ideas that you may make use of whenever required.
If this article was helpful or if you have any other tips, do mention them in the comments and I'd love to review them.
If you wish to learn more about eCommerce, product photography, Product photo editing, and how to grow online, subscribe to the PixelPhant email newsletter below.
Try PixelPhant for free
---
Use PixelPhant to get more conversions for your online store with better product images.

Background Removal | Clipping Path | Color Correction | Cropping & Resize | Retouching | Shadows