Top 10 Direct to Consumer Brands to learn from
January 4, 2021 in eCommerce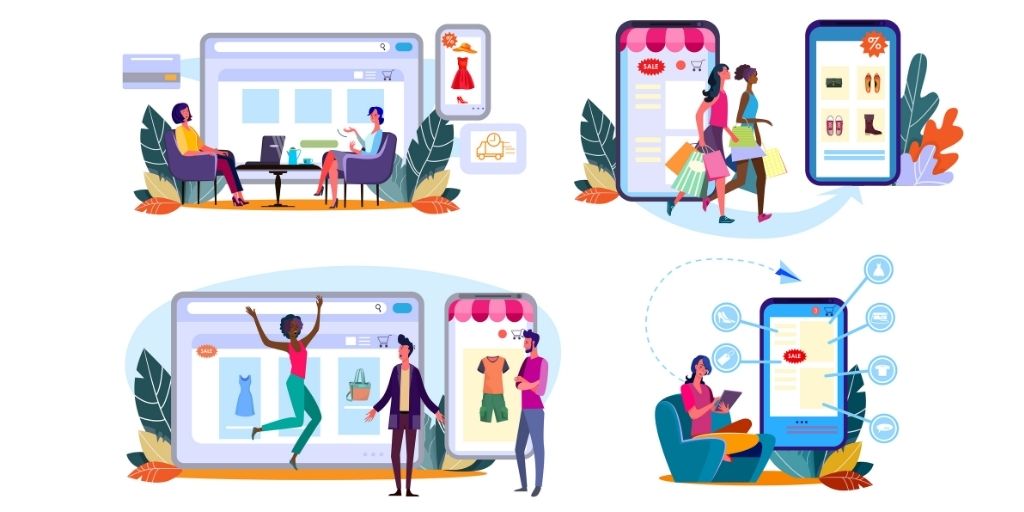 Over the years, brands have managed to reach their consumers in one way or another. But lately, a popular brand type that has managed to catch a lot of attention is the Direct to consumer brand.
From B2b2c where a product has to go from a number of buyers before reaching the consumer, this Direct to consumer brand is focusing on cutting down maximum middlemen.
PixelPhant is a product image editing service, helping eCommerce grow their business. In this article, we are going to discuss the Top 10 Direct to Consumer brands that have mastered DTC and DTC marketing.
But before we start, here's everything you would need to learn about DTC eCommerce.
What is DTC E-COMMERCE?
As said above, direct to consumer eCommerce is a business model to connect a brand / eCommerce to the consumer directly without any middleman. The most common areas where the middleman is exempted in the following model are manufacturing, suppliers, distribution, and marketing.
Rather than building various consumer bridges to bring in a customer to their product, they target a direct approach to their targeted consumer.
Difference between DTC Brands and Traditional Retailers
These two counterparties show a variety of differences that one may expect in a business.
Firstly, this is important to note that the direct-to-consumer brands focus most of their efforts on improving customer experience rather than making sure that internal stakeholders, distributors, etc. are satisfied with their respective progress.
Secondly, the majority of DTC brands are highly focused on their online platforms. Improvement of their online store, order processing, and shipment is always a key focus in DTC brands, whereas in traditional retailers these aspects of marketing get sidelined.
Moreover, in order to attract customers, DTC marketing focuses on online marketing mediums such as social media marketing, social media ads, Website optimization, and PPC ads. All these efforts are highly focused on the targeted audience.
On the other hand, traditional retailers use ads that aren't targeted. The most popular ad placement of such ads is at billboards, television, and magazine ads.
With the above synopsis of the difference between direct to consumer brands and traditional retailers, it is clear that DTC brands are more focused on bringing the right people to increase sales. And this method is if not equal, is more effective than the traditional retailers advertising methods
It is also seen that DTC brands are more focused on actual customer experience; hence they dedicate a major portion of their marketing to improving what a consumer wishes to see.
Benefits of DTC
Better Relationships with Customers
Working with DTC marketing techniques allows these direct to consumer brands to understand the consumers in a much better way. Due to this, every update in production, marketing, editing, and update is focused on improving the customer's experience.
Data-Oriented Budgeting
Unlike traditional retailers, the budgeting in Direct to consumer brands is linked to the data that is clearly shown in the analytics. Moreover, this data helps to keep the track of the expected audience as well as the benefits of any new reforms happening in the market.
As a result, this helps in planning the budget more precisely. For example, if a particular section of marketing is giving much better results than expected then maybe increasing the budget would turn out to be more beneficial.
Meet Rising Customer Expectations
Not only budgeting but with the data available online and with your analytical data of consumers on your site, it becomes much easier to predict the rising customer expectations. Unlike with traditional retailers where trends are harder to trace, DTC allows you to have a futuristic vision to prepare your inventory and be ready for the upcoming trends.
Top 10 Direct to Consumer Brands to learn from
Away
Away is among the most popular direct to consumer brands, which makes stylish and smart luggage.
In 2019, Away raised $100 million at a $1.4 billion valuation, and in the following year of 2020, they raised an additional $30 to $40 million.
Moreover, if you are from New York City or Los Angeles you can find their store but otherwise, you would find that they run their business through their online store.
Beklina
Beklina is an eco-boutique targeting woman around the globe with their aesthetic and artistic designs. With a capacitive and social presence, the brand ensures to minimize the gap between a customer and the product.
Moreover, they do welcome their customers to their California studio and when a customer does make a purchase, they offer gift wrapping service. This DTC marketing technique plays off very well making Beklina among the best direct to consumer brands.
American trench
While both above direct to consumer brands have set a great example of global targeting American trench shows the benefits of geo-based DTC marketing. It is a family-owned clothing company from America, with deep Italian routes.
In order to allow customers to know and connect with the brand better, they openly show the journey, production, and sentiment of running the company they do. In regards to mission, they want to bring as many American people together as in order to create something unique.
For days
If not more, For Days is highly focused on bringing conscious buyers to a place with their Zero-waste, Zero worry policies. The product used to create the clothing is of soft organic material which allows it to be 100% recyclable.
Moreover, after a complete use of their product (i.e. clothing) a customer can return them, no matter what condition it is in, in order to get a discount on their next purchase.
The following DTC marketing allows them to keep the interaction high and grow as the most popular direct to consumer brands in their target group of people.
Glossier
Unlike other direct to consumer brands, Glossier takes a more personal approach towards reaching their customer. They came in notice due to their beauty vlogs which shared people's beauty and skincare experience first hand.
Moreover, in order to be more approachable, they utilize popup stores across various locations to take their products to the customers.
Shinola
Shinola is an accessories brand with its prime focus on watches. Moreover, it wouldn't be wrong if we say that Shinola is an epitome of direct to consumer brands that are bringing personalization to another level.
For each customer, they pick a set of watches based on their needs and likes. Further, they send a personalized email with the custom pick watches that fit the criteria.
In addition, they even craft a personal message for their choices which brings a brand new personalized DTC marketing to the table.
Cancelled Plans candles
Cancelled plans have literally made it easy for customers to choose a product based on the mood of the common situations one might fit in.
Unlike other direct to consumer brands motivating you to step out and flaunt, Cancelled Candles "relatable scented candles" to stay at home.
Some of the best-sellers are – "I MISS HIGH FIVE CANDLES", "DO NOT DISTURB CANDLES", "IT'S FREEZING OUTSIDE CANDLES".
Supply
Supply sells razors and all other accessories related to shaving. But the most distinctive feature of this brand is their 100-year warranty on their razor.
They have a clear note in there about section describing the quality of the product which wouldn't degrade over the years. This commendable assurance as well as the positive reviews gives customers enough reason to join such Direct to Consumer brands.
Warby Parker understood that bringing personalization could turn the tables around and help him beat a dominant industry giant. Hence the brand directed the efforts towards being among the direct to consumer brands.
In addition, not only do they allow a free 5 frame trail at the comfort of the customer's home, but also have an 8 step quiz on the site to help customers choose frames based on their answers.
Along with the customer interaction, this also results in a bulk of data, about customers' choices, likes, and dislikes which allows them to predict the trend in a much-precedence way.
Daniel Wellington's
Daniel Wellington's is among the most popular direct to consumer brands that have made its name around the globe.
The reason for the success can be credited to the fact that unlike other manufactures, they understood their customer that a customer would be much happier with the fact that he can easily have a new watch by switching the straps, rather than actually purchasing another watch.
With quality and innovation, this brand actually turned out to be among the best direct to consumer brands that are revolutionizing the industry with its own standards.
Conclusion
Above as we were discussing the 10 best direct to consumer brands, at the end we would also like to add a common take away. All the above DTC brands have managed to be customer-centric. Be it the production or the DTC marketing to reach their targeted audience.
Hence make sure you are on the same route of enhancing the customer's life rather than finding your space in a competitive market. If you wish to learn more about how to start an eCommerce Business, run, and grow your eCommerce, subscribe to the PixelPhant email newsletter.
Try PixelPhant for free
---
Use PixelPhant to get more conversions for your online store with better product images.

Background Removal | Clipping Path | Color Correction | Cropping & Resize | Retouching | Shadows