New Customer Shopping Behavior for this Holiday Season to Grow your Sales
Updated on November 9, 2022 in
Ecommerce
by
Nishant Shrimali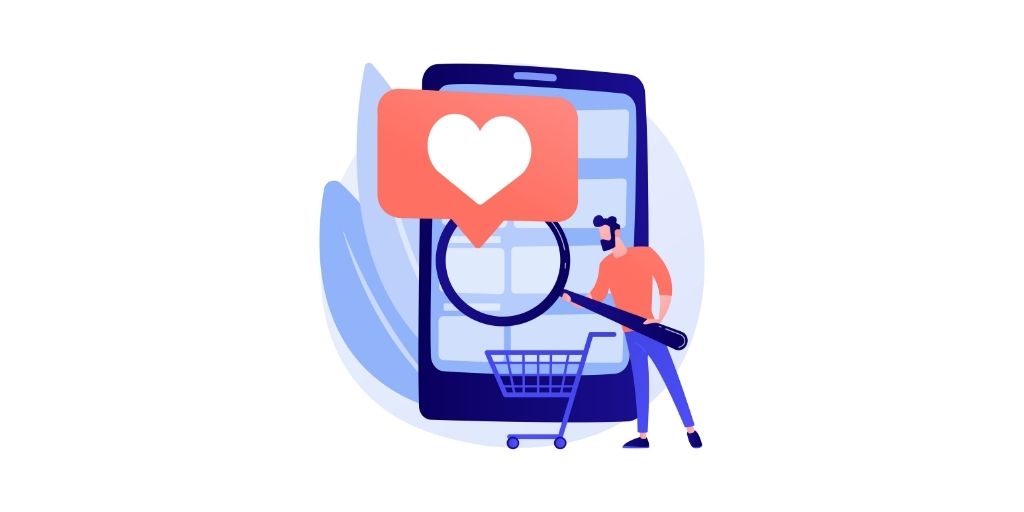 It might not surprise you in any way that all the past assumptions regarding the customer shopping behavior this holiday season have turned out to be nothing more than just "assumptions".
Talking about your own customer, the sorting and purchasing decisions are now completely updated from the last batch of 2019.
People are conscious, aware and at the same time are ready to explore their new options. Hence this holiday season, you have an opportunity not just to attract new customers and increase your sales but also to build a long-term relationship with this customer shopping behavior.
In this article, we are going to share some really important customer shopping behavior insights that you must know to grow your sales this holiday season.
Moreover, to ensure that this article is an Action Based Guide, you will also get the 5 best marketing strategies that you use this holiday season to grow your sales.
Let's dive right in and prepare ourselves to explore the customer shopping behavior this holiday season.
Customer Shopping Behavior Trends you must know about
In a recent article by Google on consumer insight, 3 new holiday customer shopping behaviors were disclosed. Let us go through them one-by-one and discuss how you can use them to grow your eCommerce.
1. More Customers are Preferring Online Purchase rather than buy-in stores for the usual products
It has been recently seen that more consumers are preferring to shop online for the products that they would normally prefer to buy in stores.
Now if you have an offline store then this would be the best time to turn into an omnichannel eCommerce store based on the recent customer shopping behavior.
If you are already running an eCommerce, you may remember that having the usual items of your niche in your online store is a great way to attract new and returning customers.
2. Customer are preferring contactless operations for the purchase
Like most of us, your consumer is stepping out of the lockdown and is still conscious of his/their health. Now in order to attract these customers, you can even introduce safer shipping services.
According to Google, 53% of shoppers have started trying new options to purchase a product. And it isn't hard to predict that customer shopping behavior would lean more towards the "safety-first" genre this holiday season.
Moreover, it was also revealed that customers who are stepping out in order to make a purchase are actively Checking if the product is in stock or not. Hence make sure to keep your eCommerce updated with new stock and backup ready in your inventories.
3. People are more Conscious about Purchasing a Product
Due to the pandemic, the livelihood of the consumer around the world has been drastically affected. Hence people are looking for their value for money options.
As per your site, make sure you endorse value-driven products and targeted marketing strategies for the customer interested in them.
You may also know that the term "Best" has overpassed "Cheap" by 600%. But in order to make a deal "best", the product must deliver enough value for the price that it's been sold.
Your Marketing Strategy for Customer Shopping Behavior this holiday season
Based on the following Google consumer insights and recent trends growing in the eCommerce world, here are some of the most highlighted features that your eCommerce can adapt based on the customer shopping behavior this holiday season.
Push your Marketing
The first step here would be to push up your marketing strategies now. It's time when your consumers are out, looking to make a purchase. You don't need to convince them, yet you just need to bring them on to your site.
Rest depends on your site, product images, and product description. Hence this would be the most appropriate time to turn towards a paid campaign and make every click count on your website.
Focus on Driving new Customers
As we have discussed above, new customer shopping behavior is walking online purchases. Hence if done right you can attract a whole new section of your niche which is fairly acceptable towards giving you an opportunity to fulfill their demands as an eCommerce.
Build long Term Relationship
The holiday season may not last forever, but the behavioral change that your customer just went through may not be changing any sooner. So make sure you are working not only to bring sales but to assure your customer that you are the best eCommerce site out there.
So while you focus on marketing, also make sure that you are delivering the product that your customer orders and that to ensure the safety of the product as well as the customer.
Embrace Work-from-home lifestyle
The new customer shopping behavior for this holiday season is based on their new at-home lifestyle. This means the interest-based targeting for your customer also changed with this time.
People are now interested in hobbies, trying new things, and accepting the new lifestyles that pandemics forced them into. As a result, you need to make sure that your marketing and selling efforts are highly focused on your new-age customer.
App-based Shopping
One and maybe the only thing that we could predict from the last year and for all the upcoming years is the fact that your customer likes to make minimum efforts. The Lesser the efforts are, the happier your customer is.
Now in the same attempt, it would be best for you to invest in building your own eCommerce app. Moreover, if you think it's too soon, you can always rely on Web-based applications. These are websites that look and feel like any other application on your mobile but only run in a browser.
Final Read
From all the above tips to help you prepare your eCommerce for customer shopping behavior this holiday season, we hope you have found at least three to work on. Now in order to value pace up the work on your eCommerce, here's an additional tip for you to outsource your product image retouching.
It might be a time-consuming task, but when you work with a professional product image editing service, you can get all your images edited within your preferred deadline. Learn more about how you can save your time and money with PixelPhant by exploring the best product image editing service.
If you want to learn more about product photography and how to grow eCommerce, Please subscribe to the PixelPhant Email Newsletter Below.