10 Customer Retention Strategies For Ecommerce That You Must Use In 2023
Updated on January 21, 2023 in
Ecommerce
by
Nishant Shrimali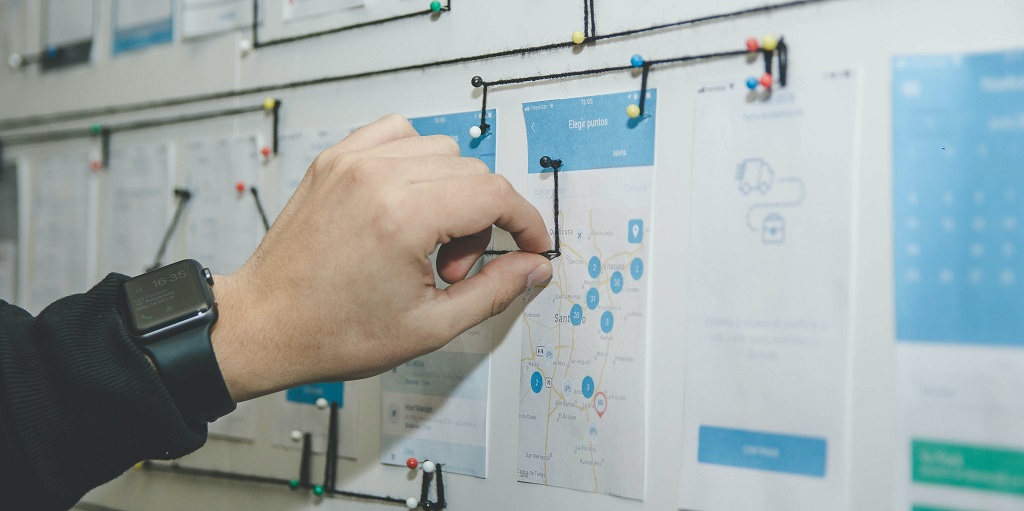 Customer Retention Strategies have been the center of the talk in almost every virtual eCommerce meet-up in 2020-21. For good reasons obviously, eCommerce owners have been actively making an effort to retain their old customers and are looking for a new way to do so every now and then.
This article is here to help you with that.
We always hear a fact that it's cheaper to keep the existing customers than to bring the new consumers. Even though bringing in new customers is essential retaining customers are the real profit to an online store.
As calculating the cost of acquisition can be tricky, retaining customers can prove themselves as a profit bank. How? Well, they have a higher cart value on average and it requires a portion acquisition cost to re-call the customers.
Now before we start with the top 10 customer retention strategies, let us make our basics clear
What is meant by Customer Retention?
Customer retention is the ability of an eCommerce to retain, i.e. make their customer make another purchase within a period of time. It is the way eCommerces' motivates their customer to return to their site and make another purchase more frequently. The higher the customer retention rate of an eCommerce is, the better it is for the business. Over time, the cost of acquiring the customer decreases while the average lifetime value of the customer increases exponentially.
What is a Customer Retention Strategy?
Customer retention strategies are the methods through which you can retain your e-commerce customer much more easily. Moreover, these returning customers have a higher chance of conversion, which helps eCommerce to grow online.
Some other benefits of customer retention strategy are:
Builds Brand awareness
Increase recall rates of your customers
Builds Brand Loyalty
Helps in improving sales and conversion rate
These are cost effective eCommerce strategies.
Is Customer Retention Strategy Important for everyone?
Yes and no. The importance of customer retention strategies mainly depends on the product that you are selling as well as the frequency at which customers in your industry are making a purchase. For example, if you are an eCommerce selling t-shirts, you must have a higher customer retention rate compared to an eCommerce selling motor parts.
The more luxury item you sell, the lower the retention may be. For that, you can refer to our referral marketing guide which will definitely help you boost sales.
What is the exact time to focus on Customer Retention for ecommerce?
Even if you are focussing more on customer acquisition, it is fine. Customer retention will directly depend on the lifecycle of your store.
Customer Retention Strategies for the start-up of just some days will be different, from the one running for many years now.
This is very important to note that customer retention strategies will depend on your target audience and the products you are selling. In order to find the best fit, you will have to try out multiple customer retention strategies and see what works best for you.
In saying that, have a look at some of the proven Customer Retention Strategies for eCommerce. It will surely help you to grow your business online and acquire some more dollars at the bottom line.
10 Customer Retention Strategies for eCommerce
Firstly, you have to understand one thing. Nowadays, every business has a set of plans and tactics to get new customers. Now and then, we get new ways to attract our customers. But in reality, it is the customer retention rate that actually fluctuates and results in higher sales.
Many of the large-scale businesses think that they have strong customer retention strategies for eCommerce. Only because they have a huge business, with a good brand value. It is not all wrong, because good products and services are crucial to keep the customers and grow your business online.
But, now or later your customers are gonna leave. That is the point when you need some strong Customer Retention Strategies for eCommerce to grow your business.
Customer Retention Strategies for eCommerce are a set of activities a business uses to hold on to your existing customer. It helps to increase the number of repeating customers to your business. In addition, these strategies enable you to both, extract and offer more value to your current customer base.
Firstly, you have to make sure that the consumers that join you, stick with you. It also translates as a good customer experience and value from your products as well.
1. Create a spike in the customer experience
Some unique and low-cost ideas can make a long way to give pleasure to your customer and generate loyalty towards your brand. It's easier to recall when you receive the last welcome surprise than its unwelcome counterpart. Just discover the ideas to have a good customer relationship and find ways to offer rewards to customers that they won't expect. It is among the most simple and effective customer retention strategies for eCommerce. For example, a consumer orders the fourth pair of shoes from your eCommerce store. A week later they receive a pair of socks with a handwritten note thanking them for shopping from your business.
2. Gaining traction
Sometimes while building your eCommerce strategies, you feel like you have customers, but you have irregular sales. At this stage, you can start up by introducing customer retention strategies for eCommerce components. It motivates your customers to buy more. One of the best recommendations can be to initiate this thing by having retention email campaigns that focus on your customers to buy more.
3. Providing convenience
Convenience can be provided in many ways to your customers. If you want that your customers have the same convenience which they have on your website but a go then you can easily opt for a mobile app. It allows your consumers to get engaged more easily and leave the hassles of the desktop behind.
Convenience can be more easily provided by multiple payment options, in delivery options. Moreover, free shipping can also be a good way to go.
4. Loyalty programs
We all have experienced and seen that we all have a special place for this in our wallets for them. Yes, I am talking about the "Buy X get 1 free" loyalty cards. This method here is a simple one to reward your customers and gain their loyalty towards your stores. Rewarding your customers for frequent purchases is among the customer retention strategies for eCommerce.
They are far easy to apply and the most effective technique to retain the customers to your store. Applying the loyalty programs will not lead the customers to invest the whole wallet in your store. But mixed up with the more competitive products, and good customer service can enhance your sales. It surely improves your sales and grows your business online.
5. Being consistent
You are not a quiet eCommerce juggernaut but the sales are continuously growing. It is the stage where you can think about combining more retention with the acquisition efforts you are putting in. You can initiate it by having referral programs or getting more serious about marketing automation.
Also read: How does B2B Order Management System Boost E-Commerce Efficiency?
6. Be where your customers are
The behavior of the consumer is undoubtedly evolved. Hence before starting any customer retention strategies for eCommerce you must understand one thing. It all depends on the consumers who dictate the brands that when, where, and how they want to engage.
Thus, it is now on the retailers to be official to provide a constant and hassle-free experience to the consumers on all channels. Most importantly when consumers are stuck to seek help. Generally, consumers think that brands need to include some more efforts to provide a seamless experience.
7. Amaze and delight
In this era of automation, it is heartfelt gestures and so personal business-to-consumer relations are of old age things. So it's a good opportunity for your eCommerce business to have more personal consumer relationships. It makes the business different and improves the retention of consumers to your business.
Go the extra mile and make a good effort to take to the top of 20% of your consumers each month and give them something heart-touching like a gift or thank you cards. There are many apps as well which will leaf to the less workload of yours in sending the cards to your consumers.
8. Gamification in your business
Gamifying your business creates more fun, customer interaction, and retention in your business. The basis is to take the psychological elements which create fun in video games, so you can include that in your business. A few of the elements are:
Competition
Completing goals
Receiving rewards
Achieving social status
There are multiple ways in which you can involve gamification in your business. some methods that work well for the eCommerce store adding contests, referral programs, and point earning systems. You can easily initiate it by adding just one or two gamification elements to your business. furthermore, additions can be made as you notice your results.
9. The idea of Philanthropy
Letting consumers feel like they are making a good difference in the world can be a game-changing thought. Do your consumers know that they are making a good amount of donation if they purchase something or reach the nominal set of targets in purchasing. It is one of the best ways to retain consumers.
The mind behind this strategy is not to stop the consumers from shopping. It can be something different you are doing from others. Having a sense of pride to be linked with any charitable cause can easily make the retention of consumers more to your eCommerce platform.
10. Give more attention to customer reviews
It has always been the best idea to know what your customer needs from your store at first sight. It is the time where you can make the first move to understand your consumer's needs and sort their issues. App development can help you to get the best of your reviews and the point of view of your potential customers.
Wrapping Up
I hope this article has communicated the importance of customer retention strategies for eCommerce. You can surely implement them to have better customer retention and grow your business online.
Enhancing customer retention can always be a better solution to increase sales. It requires the same process it took to master up customer acquisition. Select a strategy and apply it until you decide whether or not it works well for your business.