9 Customer Acquisition Strategies For eCommerce to Skyrocket Sales
Updated on November 24, 2021 in
eCommerce
by
Nishant Shrimali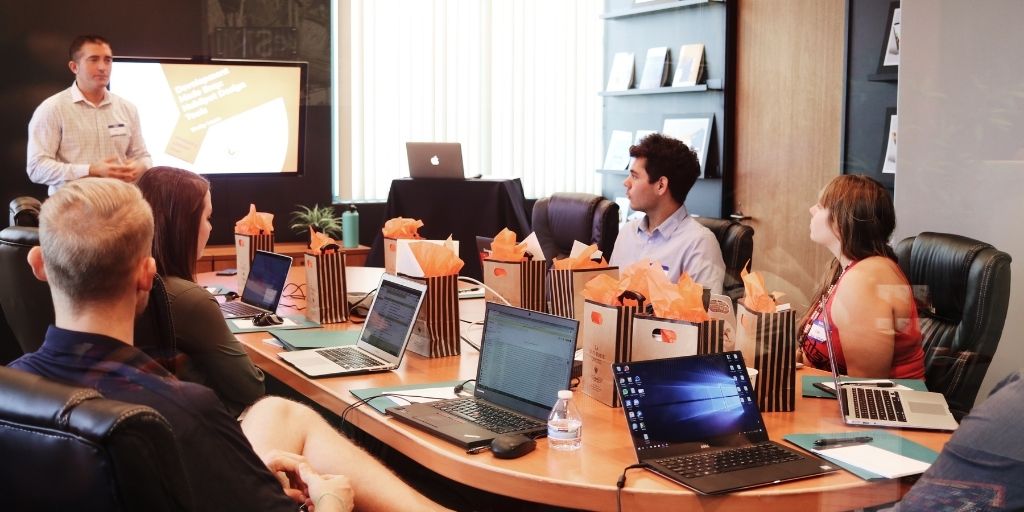 With the world turning towards digital commerce for more and more purchases, acquiring new customers is getting harder day by day. Now while the above statement might sound conflicting – it is true.
The number of active online customers is at an all-time high, but customer acquisition for eCommerce is dropping each day as we speak. How to resolve this situation? With the help of a reliable Customer Acquisition Strategy.
And that is why we are sharing this guide to help you beat the odds. By the end of the article, you will know exactly-
What is a customer acquisition?
Understanding Customer Acquisition Funnel
15 Reliable Customer Acquisition Strategy
How to improve your customer acquisition strategy?
While you are entirely free to jump to any particular part of the blog, it is highly recommended to stick with the flow. Every little insight will help you create the best customer acquisition strategy that works for your eCommerce.
Now that being said, let us start with the basics.
What is a Customer Acquisition?
A Customer Acquisition is a process adopted by businesses to find, attract and convert new customers again and again. Currently, the process also includes ways to increase returning customers and turn loyal customers into brand advocates.
Sure, the process has grown much longer, but the formula is still the same. All you need to do is stick to the basics and work on your customer acquisition strategy.
Understanding Customer Acquisition Funnel
Customer acquisition is a step-by-step process, divided into various stages. These stages can easily be represented with the help of a funnel. This is known as the Customer Acquisition Funnel.
Any customer acquisition strategy builds on the following funnel.
Source – Red Blog
As you can see, there are 3 stages of the customer journey.
And based on that – the funnel is divided into 6 sections. In order to successfully turn a lead in customers, you need to create a customer acquisition strategy.
First, work on leads. In this section, you will tell make your audience aware of yourself. It is a stage where people will learn about who you are, what you do, is something interesting about you, and can you help them.
To make people aware of your brand you'll either be creating content for your target audience or will be running ads on a platform where people are looking for solutions.
Second, working with prospects. Now that people are aware of who you are, it's time to tell them about your products. The main goal here it places your product strategically to show them how can you help them. The placement can be based on the pricing, the features, or the reliability.
Telling people about the feature of the product won't be enough to make people buy it. You need to showcase how it can benefit them. For example, if you are selling a fashion product, rather than just telling about the product using high-quality product images is much more recommendable. Plus, if you write a descriptive post it would be even better.
Third, increase your returning customer. Once you have convinced your customers to make a purchase, it's a whole new game to play. Here, you just earned yourself a customer that trusts you and is more likely to make another purchase sometime if you successfully acquire them again.
There are various methods to re-acquire your customers that include email marketing, SMS marketing, coupon marketing, and more.
It is very important that rather than practicing push marketing one works on pull marketing. This will build more trust among the consumer and will help you retain your customers for a much longer time.
9 Reliable Customer Acquisition Strategies
Work On Your Buyer Persona
The first problem in the canon of any business is undefined customer acquisition. From the beginning – you must know who your customers are and what are their pain points.
To help stay clear of any doubt, creating buyers' persona can really be helpful. A buyer persona is a representation of a group of idol customers that you are targeting.
If you have more than one type or group of customers, you will create multiple buyer personas and work with them accordingly.
A buyer persona will include, demographics of your customer, their pain points, interests, and everything else that can help you learn about your audience.
Use Right Acquisition Channels
With a clearly defined persona of your customers, you will know a lot about them. The type of content they are interested in and the platform they are most active on.
Using the right acquisition channel will be much more effective as you will in a direct reach of your targeted customers.
After you know what platform and type of content you are going to produce, it's time to define clear goals and KPIs. Knowing the goals will help you strategize well and defining a clear KPI will help you keep track of your progress.
Repurposing the content
One of the most common problems in a customer acquisition strategy that people face is the inability to create content regularly. And to be honest – you don't have to.
Taking the same example of a fashion eCommerce, if you are capturing your dress for your eCommerce, you can reuse the same image for your social media as well. Soon you can repurpose the images from your customers using/wearing your product.
Repurposing of content is an effective way to produce less content, and share it more to ensure better engagement. It is among the most effective pull marketing strategy that you can work on to attract more customers.
Co-Branding
Even if you are working on the best customer acquisition strategy to grow your brand, it will take some time to gain friction and results. But if you are looking to grow rapidly, you will need to collaborate with already established brands.
This is known as Co-branding. A program where two parties work together to gain traffic leads, brand awareness, and possibly customers for one another. One of the best examples of Co-branding marketing in the fashion industry is Supreme.
The brand has made a name by integrating with other popular brands such as Gucci, Loui Vuitton, and more. And as you know it is among the most popular brand when it comes to street style in a very short span of time.
Make Your USP Stand Out
Every popular product/service on the internet is entirely different from its competitors in one way or another.
For example, PixelPhant is among the best eCommerce product image editing and post-production service on the internet. Why do our clients prefer us? For the support, the ease of service, the price, and the trust the brand has.
This whole package makes PixelPhant stand out in the industry and gives credibility to work with some of the best clients across the globe. And that is what you should aim for marketing your USP.
Referral & Affiliate Marketing
While Co-branding is a collaboration between brands, Referral marketing, and Affiliate marketing are the ways one can collaborate with the customers/brand advocates to grow the sales.
Referral marketing and Affiliate marketing are two of the most value-adding eCommerce practice that can help you grow your sales with the right incentive.
And while you may confuse one with the other there is a slight difference between both.
We have already shared two in-depth articles on Referral and Affiliate marketing that you can read after going through all the customer acquisition strategies shared here.
Create Lead Magnet
Leads are a very important part of the customer acquisition funnel. That is why it is important to work on creating something unique and useful that your customers might like to receive.
This exchange of something unique and useful is known as the lead magnet.
This could be an ebook, a tool, or something that your customer would love to get in exchange for their contact information.
If you are an eCommerce you can create a lookbook or list of trending products with your customers.
If you make it more specific, that is – "11 fashion styles brides are following this fall season" will further help you generate very targeted leads that you can use later.
Leverage Trending Short-Form Content
Short-form content is growing like never before. Now be it Twitter with limited character options or short videos on Reels, TikTok, or Youtube shorts.
They are in trend, people of all demographics using them and they even have a conversion rate.
Almost 68% of the audience online prefers watching a video of the product before making a purchase.
All this gives a clear indication that brands can use this such short-form content to reach their customers regularly,
Optimize landing page
With the above customer acquisition strategies, you will successfully be able to bring customers to your site. But in order to ensure a good conversion rate, you need to optimize your landing page too.
Make sure you are using high-quality, web-optimized product images, sharing in-depth product descriptions and the product is priced strategically to gain more sales.
All the factors will be very helpful in ensuring that your leads are successfully converted into leads.
Wrapping Up
The process of customer acquisition for eCommerce never stops. Once you have gained your customers, it's time to make sure they never leave you. The use of email marketing, loyalty programs, and more are an example of re-acquiring customers again and again.
Looking to improve your eCommerce product image editing for better presentation and conversion? Get started with PixelPhant's free plan. Get your product image edited by professionals for free in just 24 hours or less. See you around!
Beautiful product images across your website.
Background Removal, Clipping Path, Color Correction, Cropping & Resize, Retouching, adding Shadows, and more.

Try PixelPhant for free
No Card Details Required