12 Best CRM Software For Business To Organize Your e-Store Efficiently
Updated on November 9, 2022 in
Ecommerce
by
Alifiya Mustafa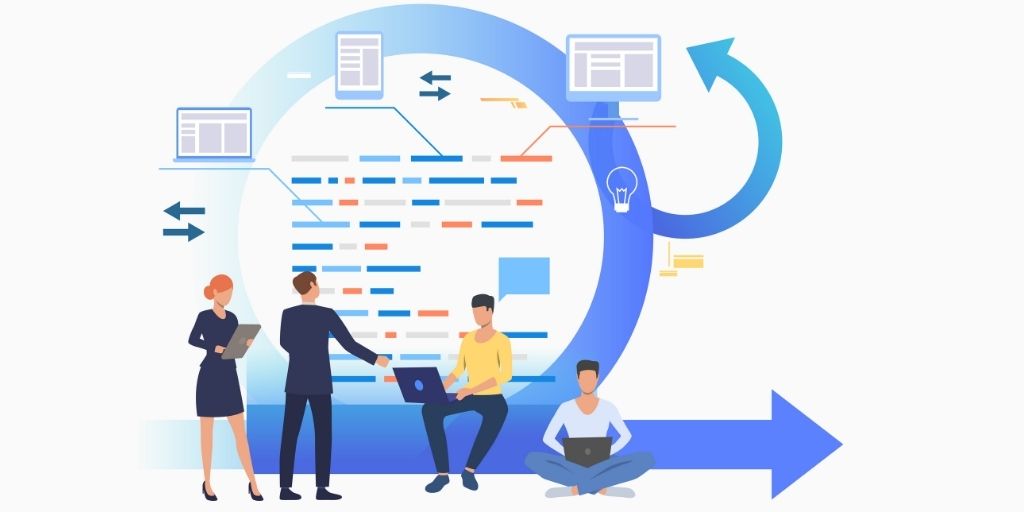 CRM software, also known as the Customer Relationship Management system is highly useful in organizing the complete back-office work of your eCommerce store. It enables you to manage your customer data, employee data, order management, and track the growth of online sales.
Along with this, integrating CRM for business also helps you to improve the customer experience as you no longer need to scroll through long excel sheets to find a particular customer that contacts you.
With Customer Relationship Management software, you can easily find them using their order ID, name, email, or phone number.
Now you can find a customer that came to you four years back and still have all the notes and queries intact that might have occurred during that period. This way, your customers can feel valued as you are always aware of what has happened with which of your customers.
Therefore, having CRM for business is a MUST for better performance, growth, and an organized working of your online store.
In this article, I've listed 12 such best CRM software for eCommerce that is great for large as well as small eCommerce businesses.
12 Best CRM For Business
Salesforce is the world's largest CRM for business. It has also achieved the top position in the list of Gartner's 2015 report for being the biggest Customer Relationship Management vendor.
Given this, Salesforce can be considered as the most reliable and deserves to be number one on the list of the best CRM software for eCommerce. Though the company offers many other products, its highly customizable, features-packed Customer R4elationship management software remains the backbone of its identity.
Its plan starts from $25/month and this Customer Relationship Management software offers several options like cloud, web, and SaaS, along with support for iOS and Android devices.
2. Freshsales
Freshsales is a CRM for business that is easy to use for businesses of all sizes to attract, control, close, and nurture potential leads.
With a user-friendly interface and an amazing feature set, including AI-based lead scoring, built-in phone and email, visual dead pipelines, and customizable visual reports and dashboards.
However, if you're to choose a free plan then there won't be any reports available. Though the pricing of the CRM plans starts from $29/month.
This CRM software for business is best for individuals and small business owners. Act retains almost all the essential customer-related data, enables you to group your customers in a well-organized database, launch targeted email campaigns, and much more.
The deployment options that you can use are Windows, web, and iOS & Android devices.
The starting plan of Act premium costs $25 per month/user.
4. Zoho
Zoho is a social media-savvy CRM for business that can help you build strong relationships with your customers to sell products online. It integrates with Twitter, Facebook, and Google+. With this, you can engage leads right on-time across several social networks.
This is one of the best CRM software for business as it allows 10 users for free, has powerful email marketing tools, gamification modules, and a Stellar feature set.
On top of all this, Zoho Customer relationship management software puts tools in the hands of your sales team that makes selling both efficient and fun.
The features like lead prediction, real-time visitor alerts, and gamification enable your sales personnel to be more engaging and interactive with the customers that are likely to convert and stop wasting the time by running after the dead prospects. This in the end positively affects your sales and boosts eCommerce growth.
Though it's free to use, you may invest in its plans that start from just $15 per month/user.
Keap CRM software is a sales pipeline platform and contact management system tailored for freelancers, entrepreneurs, small businesses, and of course, eCommerce businesses.
You may find dozens of marketing tools, organized workspace, automation features, and timeline views.
This CRM for business allows you to build a vigorous database by importing spreadsheets, shifting contacts from other CRM, and scanning business cards. Its customizable options also let you customize fields and contact information according to your eCommerce business process.
You may start with a free plan and later upgrade to the paid plans that start from $49 power month/user.
6. Agile CRM
Agile is a one-stop CRM for business with fantastic automation features. Create your appointment calendar on the software and Agile Customer Relationship Management will automate all your upcoming follow-ups and voice calls.
It has its own set of tools to manage marketing, sales, and management of the data in the best way possible.
You can use the free trial of the CRM software for up to 10 users and their paid version starts from $8.99/month per user.
HubSpot is well-known for its all kinds of software that can boost eCommerce growth and make your business more efficient.
This CRM software for business is free for single sales representatives. It's user-friendly, updates all interactions with customers automatically.
Some of the remarkable features of Hubspot eCommerce CRM software are:
Lets you turn repetitive emails into customizable templates
Shows you which templates work and which don't for you to better understand the targeting efficiency of each template you use
Have deployment options that include cloud, SaaS, web, and mobile
8. Apptivo
Apptivo CRM for business is best known for its supply chain and financial apps. Along with this, you get a well-defined set of features that enables you to do various customizations.
It also has excellent mobile applications, 24/7 support, and major security controls.
You can use their free plan for up to 3 users. As for the paid plans, you're required to pay just $8/month per user.
Close provides an exceptional time-saving feature for sales executives, pre-recorded voicemails, and a predictive dialing feature that helps you improve the overall efficiency and productivity when you sell products online.
You can integrate this eCommerce CRM software with platforms like Mailchimp, Facebook, Zapier, and Zendesk to boost eCommerce growth.
Their pricing starts from $29.75/user per month if you choose to pay yearly and $35/user per month if you choose to pay on a monthly basis.
10. Bitrix24
Bitrix eCommerce CRM software is a full-featured sales CRM with sales tracking, reporting, pipeline management, marketing tools, and sales cycle management.
Additional features that you get with it are built-in voice, chat, email, and video that lets you reach out to your customers through the right network every time.
Once your networks are connected, they can be accessed easily from contact, deal, and lead records.
The CRM software's free trial is available for up to 12 users and paid plans start from $69/month and vary according to the number of users. For an unlimited number of users, you may go for the $199/month plan.
Zendesk Sell CRM software is a salesforce automation software that encourages sales and service teams together for an overall enhanced consumer experience.
With this CRM for business, you can set triggers when you get a qualified deal, new lead, or income deal. Each team member gets the opportunity to analyze and collaborate. This reduces the friction between the communication among the members.
Some of the best benefits of Zendesk CRM software are:
Better pricing options
Powerful analytics
UI is subtle both on the web and mobile apps
Offers a 360-degree view of the contact interactions
As for the pricing, you are required to contact Zzendesk directly and get the best pricing for your eCommerce business.
12. NetSuite CRM+
Netsuite CRM+ is another fully-featured eCommerce CRM software that gives you a real-time, 360-degree view of your shoppers. The software seamlessly integrates with your accounting, eCommerce, warehousing, and shipping activities.
Here are some notable things you can do with this CRM for business:
Lead generation
Tracking
Sales order
Fulfillment
Renewal
Upsell
Superb support
Conclusion
Integrating CRM software in your business can highly improve your workflow and productivity as you sell products online.
Such CRM software for eCommerce not only manages your customer data but it manages your complete eCommerce business lookout that includes your sales and marketing team, finances, supply chain, and leads.
The above-mentioned list of the 12 best CRM software for business helps you choose the best tool depending on your budget and the size of your online business.
With CRM, you not only sell products online but covers all the parameters that help you boost eCommerce growth.
If you're wondering why to use CRM for business, I'd highly recommend you read – 7 Tricks For Customer Relationship Management For eCommerce.
If this article was helpful, do mention it in the comments below. Also, if you wish to learn more about eCommerce, photography, marketing, or Product Photo Editing, visit PixelPhant or subscribe to our Newsletter below.
Try PixelPhant for free
Use PixelPhant to get more conversions for your online store with better product images.

Background Removal | Clipping Path | Color Correction | Cropping & Resize | Retouching | Shadows