How to create a Wikipedia page for your Business is 6 simple steps
Updated on November 9, 2022 in
Ecommerce
by
Nishant Shrimali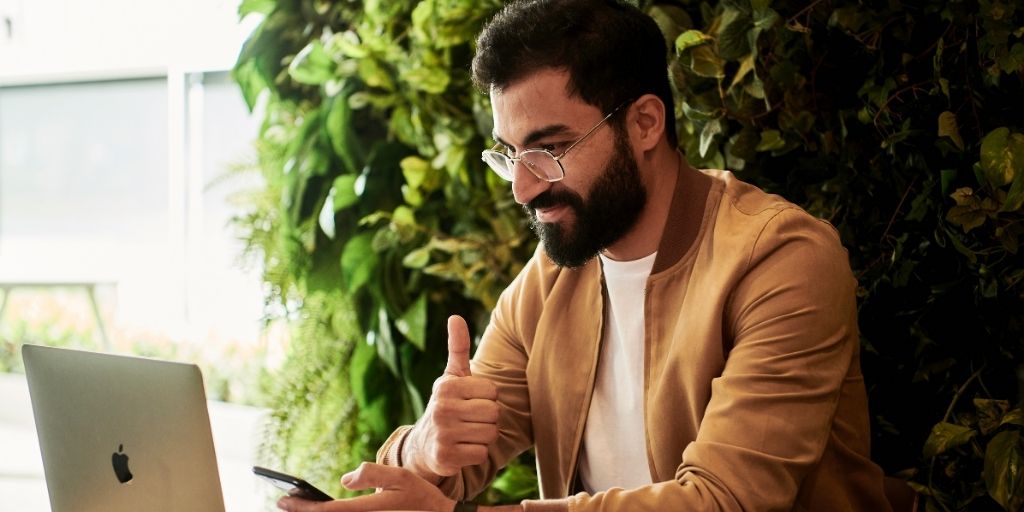 We all know Wikipedia is the most credible website on the internet today. Despite being an open site run by volunteers, it has managed to keep spammers and false information away from its readers.
In the process, if you wish to create a Wikipedia page for your business, well you have landed on the right page.
In this article, we are going to share, How you can Create a Wikipedia page for your business in just 6 simple steps.
Why? Well here are some of the benefits you get from it.
Benefits of creating a Wikipedia page of your company
Builds Credibility
Wikipedia is among the most trustworthy sites on the internet today. And this is due to credible information provided by the platform.
When you have a Wikipedia page for your business, you directly gain that trust and credibility from your audiences.
Boost SEO
By now you might have noticed that getting a link from Wikipedia is not easy. Which makes its value far more worth it than any other website on the internet today. And Google knows it.
Hence when you create your Wikipedia page for your Business and when you link back to your site it gives a major boost to your eCommerce SEO and website ranking.
Brings Organic Traffic
Wikipedia is none less one of the highest-ranking websites on the internet generating a huge amount of organic traffic daily.
This means the possibility of your Wikipedia page ranking higher in the search result is very high, hence bring you more referral traffic on your site.
Along with this, the link back also boosts your domain authority, hence helping you gain more organic traffic directly on your site.
Increases sales
After getting the boost of traffic and credibility, the increase in sales will not come as a shock to you. Hence while creating your Wikipedia page remember to write a high-value copy motivating people to land on your site, as well as trust you for your products.
This being said let us see, how you can create a Wikipedia page for your business in just 6 simple steps.
How To Create A Wikipedia Page For Your Business
Create Your Wiki Account
In order to create a Wikipedia page you first need a Wiki account. Create a personal account on Wikipedia by following the steps mentioned below.
Go to Wikipedia Homepage, where on the top right-hand side corner you will find "Create Account".
Click on it and it will take you to the signup page. Here make sure you sign-up with your genuine account with rightful information.
Fill in the CAPTCHA and click on the "Create Account" button.
By now you will have your own Wikipedia account through which you will be able to create and edit pages on Wikipedia
Become Authoritative
This is the most important step in order to create a Wikipedia page for your business.
Note that anyone can become a contributor on Wikipedia. But in saying that, if you try to add any false or spammy information, the moderators will remove it. Further, it can also result in terminating your account permanently.
So, in order to create a Wikipedia page for your business, first, you need to gain authority. To do so, begin with editing the available information on Wikipedia in your niche.
Look out for opportunities where you can provide an updated link or information and edit in Wikipedia.
Your first few edits (10 almost) will be sent to moderators for a review, hence ensure that you genuinely try to improve the information.
After few days you will be promoted to Autoconfirmed User. This means, your submission will mostly be automatically posted without going through the moderator first.
Create Page
Now that you have acclaimed the position of Autoconfimred user, it is time to create a Wikipedia page for your business.
It is a very crucial stage, so make sure you follow these steps very carefully.
Go to Wikipedia's "Writing an Article" Page. Here, scroll down to the blue button of "Article Wizard".
Click on it and you will be taken to a new page with three options.
Next – To carry on and create a Wikipedia page.
Wikipedia Sandbox – These are the drafts of Wikipedia pages that you can save to edit or publish in future.
Edit Sandbox – Here you can edit all your drafts before finally publishing them on Wikipedia.
We recommend you create few pages in Wikipedia Sandbox to gain experience in creating Wikipedia pages without affecting your credibility.
Once you are aware of all information you will need, the structure of your Wikipedia page and more, click on the "Next" button.
Provide Citation
In order to make sure that your Wikipedia page for business has trustworthy information, Wikipedia recommends you to add citations that are already part of Wikipedia, as well as other reliable media channels.
Adding citations provides reliability to the source of information as well as builds trust among the readers. Hence increasing the chances of being approved by Wikipedia.
Submit For Review
And finally, when you are sure about the information, structure and citation you can submit it to Wikipedia. Once it is approved, you will be uploaded to an official Wikipedia page. Hence you would have successfully created a Wikipedia page for your business.
Keep it Updated
Once you have created a Wikipedia page for your business, the work is not over. To make it more credible, rank higher and gain traffic you need to keep your page updated.
Not only Wikipedia but also Google prefers pages that are updated regularly. So it is highly recommended to keep your Wikipedia page for your business updated.
And To Sum-up
If you are seriously looking forward to creating a Wikipedia page for your business, we highly recommend you stay away from spamming. The more credible information you add to Wikipedia, the more authority you gain as a contributor.
Also as a contributor do note that you are focused on adding genuine high-quality content to the site rather than just adding a good link to your site.
Are there any tips that you think we missed? Comment down below share your valuable tips and tricks which can help this eCommerce community to grow.
If you wish to learn more about eCommerce, product photography, Product photo editing, and how to grow online, subscribe to the PixelPhant email newsletter below.
Try PixelPhant for free
Use PixelPhant to get more conversions for your online store with better product images.

Background Removal | Clipping Path | Color Correction | Cropping & Resize | Retouching | Shadows