Consumer Behavior Analysis: How This Will Make Your Online Store Grow?
Updated on November 18, 2022 in
Ecommerce
by
Alifiya Mustafa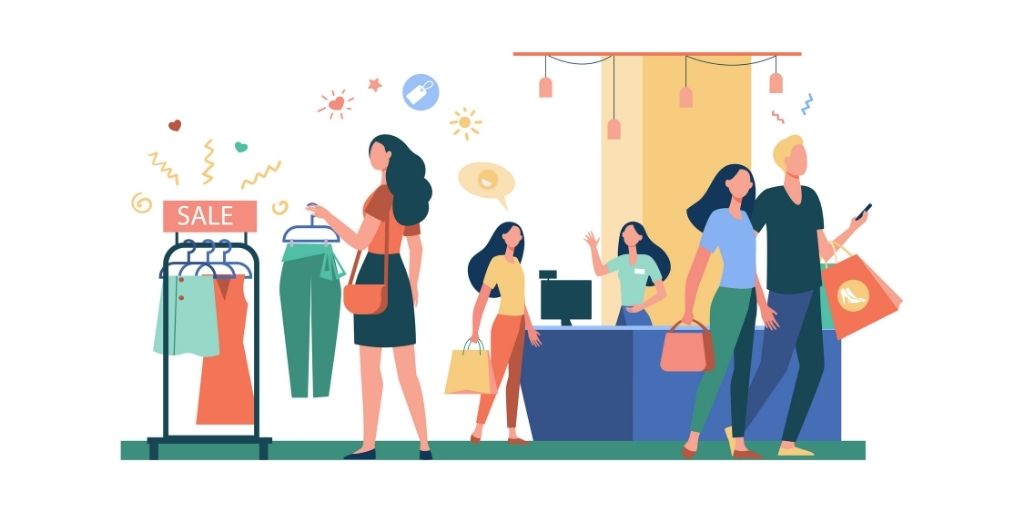 Ecommerce has significantly grown over the past decade and is subject to grow even more. A study shows that by 2024, 95% of all purchases will be done online.
This shows how increasingly and effectively shoppers have given their trust to online stores. However, consumer behavior has changed aggressively over time. eCommerce business owners are finding ways to increase online sales and beat the competition.
However, the dynamic changes in the demand for the products and trends make it harder for online stores to pin their aim. What's trending today can easily be declared outdated tomorrow. This is happening as innovative ideas, better technologies, and increasing competition are all trying to replace what's available with something new.
With more choices available in the market, the greed for newer products (for shoppers) and more sales (for sellers) has also increased.
Therefore, consumer behavior analysis, or if you say, eCommerce customer behavior analysis becomes very essential and relevant for eCommerce businesses. The best way to beat your competitors is to keep your customers happy. Keep up with the trends that people are following.
Consumer behavior analysis however does not only end on keeping up with the trends. It is in fact just the beginning of it.
You need to consumer behavior analysis based on their browsing activity, social media activity, and the activity that they are doing over your own website – Consistently.
I will be making you familiar with all such topics further in this article. But before we jump right in, let's understand…
What is Consumer Behavior Analysis?
Consumer behavior analysis is the study of knowing how individual customers or groups, compare, select, buy, and use the products. It outlines how they dispose of ideas, goods, and services to satisfy their needs.
It refers to the actions of the consumers in the marketplace and the underlying motives of those actions.
An interesting fact about consumer behavior analysis you'll get to know that it has more to do with human psychology. What I mean here is that, it doesn't depend on what actions you do, but how influential those actions are.
Let's understand this fact in a little more detail now.
What Influences Consumer Behavior?
If we look at the factors that influence customers' minds in making a decision, we can segment these into 2 parts. These would be internal factors and external factors.
The brands which are new in the market can take the help of external factors to influence your customer behavior.
However, if you are well established and acquires a large pool of audience, then both internal and external factors can be your best companions.
Internal factors
1. Memories
Memories are the most precious factor that can highly influence customer behavior. If you are an established brand that has been selling its products to customers for the past many years. Then, your customers might have developed an attachment to your products.
If we take the example of Coca-cola, it has always used slogans like "have a Coke and a Smile", "I've kissed Elvis", and "Quality you can trust". People have always associated Coca-cola with happiness. The solution to boredom, the life of the party, and the stress reliever.
That has made the brand stick around for many years. It has engraved memories in its customers that repels any other competitor.
2. Experience that Showed Results
I have heard that you should never change your barber and your tailor! I feel that is true as I am too scared of getting things done wrongly by others.
Many customers stick with a brand's products because their experience has been great with it. Not just how it worked, but the whole journey of online shopping and the customer service that the brand provided.
Make sure that you can increase eCommerce sales only if you've gained enough trust from your consumers. Provide quality products along with quality service.
3. Familiarity
A lot of customers choose brands that they are already familiar with over something that is new. 76% of the consumers are more receptive to the brand's marketing which they have trusted for a long time.
When they are familiar with what are the brand practices, what type of ingredients they use, and how they treat their customers. It becomes a major point in decision-making.
External
1. Social Media
Social media play a vital role in influencing buying decisions. Whether it is the constant feeds of what is trending, notifications, videos, or ad campaigns.
People are using social media more than ever. These platforms have helped shape well-defined psychology among the people – If it's trending on social media, you've got to have it!
As per Oberlo, 71% of shoppers who have had a good experience with a brand on social media are likely to recommend the brand to their friends and family.
Hence, doesn't matter if there is a need for it or not in an individual buyer's life, they still end up making a purchase sometimes.
Instagram, Facebook, and Pinterest are some of the lead platforms where online business owners and marketers usually focus on.
2. Family and Friends
The recommendations from loved ones and word of mouth from the public also become a major factor in influencing buyers. If the friends of a buyer follow a brand or dislike a brand can put the same effect on the buyer too.
Hence, many people chase the group of people who are linked together. This factor also brings forth the importance of influencers. Influencers are those people who already have several followers. Such influencers tend to inspire their followers with whatever they do.
Study on Oberlo also shows – 49% of customers rely on influencer recommendations on social media.
Brands usually chase these people to market their products. There are no celebrities like movie stars but are no less than them when it comes to influencing.
You can as they are a very popular and effective means to promote your business.
3. Buzz among the Public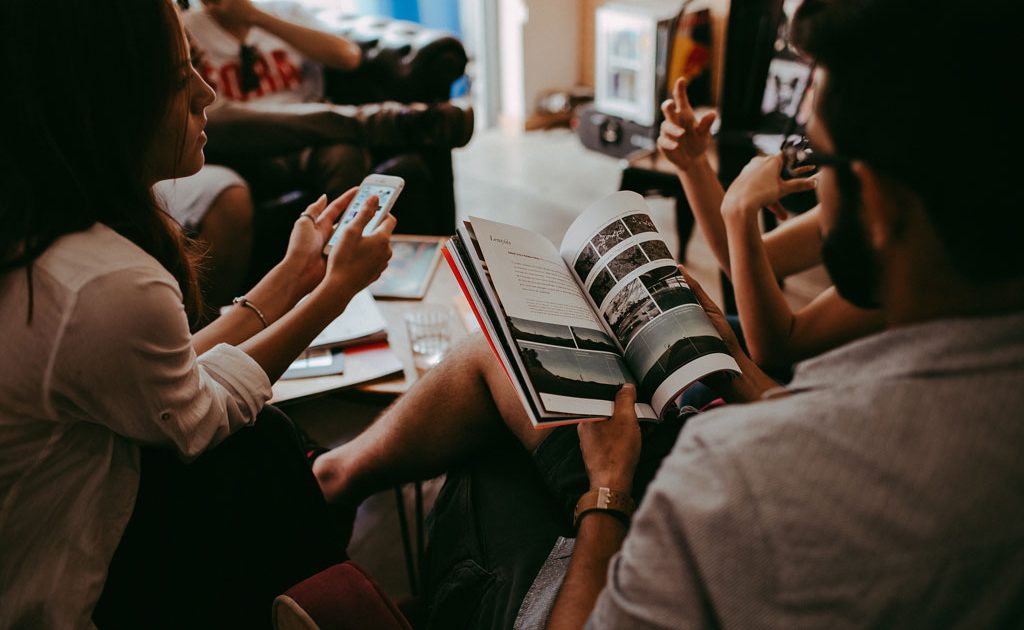 Do you get to hear about a topic like 10 times in a day? Like everyone is talking about it? If yes, then you definitely must have got encouraged too to know more about it.
That's what happens when a buzz about something is created. It could be one of those times when something got hype despite if it was worth it or not. These hypes again help a lot in influencing people.
4. Age
Age is an important factor in deciding what a customer is likely to buy. You can't sell a trampoline for 90 years old. In the same way, you can't sell cane to teenagers.
While performing eCommerce consumer behavior analysis, categorize the activities of your consumers based on their age. This will help you identify what approach could work best along with the ratio of the buyers that visit your eCommerce store.
5. Life Style
What kind of products a customer use depends highly on their lifestyle. For example, in terms of clothing, where some might prefer biker jackets, some may like soft sweaters. If there are girls buying ribbed jeans, then you may also find some girls investing more in skirts.
Such consumer behavior analysis helps sellers to get an idea about customers' lifestyle and their preferences.
6. Income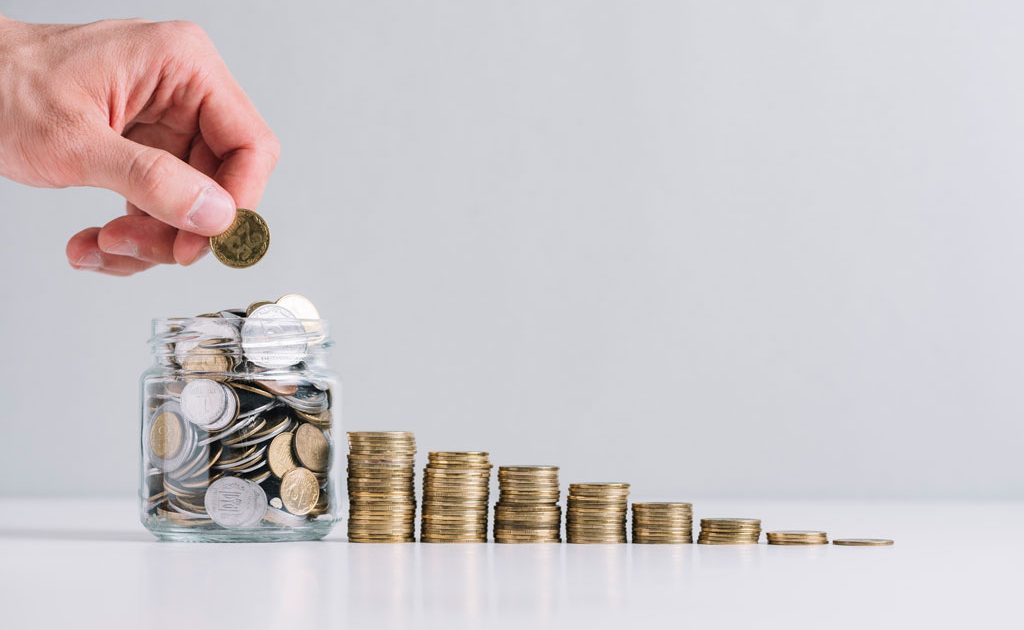 Money plays an important role in deciding who your target audience will be. Are these the people who earn below average, just average, or more than average? If you deal in products that start from $500 minimum, you can't expect the buyers to purchase from you if they prefer the same kind under $200.
For eCommerce consumer behavior analysis, you need to collect your customer demographics. These include information about their age, location, educational background, occupation, etc. to better understand their needs.
Sell more with professionally edited product images.
Categories of Customer Behavior
Consumer behavior is a vast study that can't fit into one single category. When you start consumer behavior analysis, it is required that you classify it for easy analysis.
1. Browsing Activity
Google is very smart, it tracks every activity of its users. Based on these activities, it shows the news feeds, ads, and suggestions that the user is most likely to prefer.
What is that Google is doing? It is what we are talking about – consumer behavior analysis for eCommerce.
If you have your own website that you are tracking your shoppers' browsing activity. You can use tools like Google Analytics to track these. It will help you find out the number of visitors, what they clicked and for how long did they stay.
It will also help you identify whether the customer got to reach you from Facebook, Twitter, organic search, or some other platform. This makes it easier for you to form your other growth strategies.
For example, if your users are coming maximum from Facebook, it clearly means that you need to focus on social media and too on the Facebook stream.
It is not just about what they are doing over your website, but over the search engine too. While focusing on consumer behavior analysis, make sure that you ask these questions:
What is making the consumer get attracted towards the eCommerce store?
Which platform does the consumer usually use to look for products?
What product categories are they interested in?
Which tabs of your website do they visit often (which filters, what colors, sizes, etc.)?
2. Purchasing Behavior
Consumer behavior analysis based on the purchasing activity gives you a complete insight into the customers' purchasing patterns, needs, and interests.
Look if your customer is highly active during the days of sale or limited offers. Or, if he/she is a frequent buyer. I highly recommend you to read 'Buyer Personas for eCommerce Boost – 5 Best Ways & 9 Top Secrets' to get a better idea of how to analyze purchasing behavior.
Hence, the major things to be mindful of are:
Buying patterns
Buyers' response towards promotion activities
Reading the attached article once you finish the current one!
3. Email Behavior
The email proves that old is gold! Despite having a lot of evolved methods to reach out to consumers, email still proves to be the best, most reliable, and professional form of communicating.
When people share their email addresses, they kind of expect online sellers to share updates, and offers. To flip one more side of consumer behavior analysis, analyze how your shoppers are responding to your email marketing strategy. You can check How powerful your eCommerce newsletter ideas are.
The things you can find out for this consumer behavior analysis are:
How many customers read your email?
How many customers visited your website after reading that email?
How many customers finalized the purchase who visited through email?
4. Social Media Activity
There are currently 36.81 billion users on social media. An average user spends about 3 hours of his/her day on social media, and most of the users check their social media first thing in the morning.
According to Oberlo, 54% of buyers use social media to search for products.
As talked about by influencers above in this article, one of the best platforms to find them is over social media. You can perform consumer behavior analysis that is derived from your shoppers' social media activity.
Look for the things like:
How many are responding to the product ads on social media?
Do they follow any pages or likes the content that belongs to your or your niche?
How frequently they are active on social media?
What are the Benefits of Customer Behavior Analysis?
By now, either you must be impressed with the idea of eCommerce consumer behavior analysis, or you must be thinking it's too tedious to do. Well, in both ways, you are right.
Consumer behavior can be as time-consuming as effective it is. The only way you can do it regularly is to have a dedicated team to perform this task. Or, have your sales team get this done once a month.
But, there is no way you can neglect the need for it. Consumer behavior analysis has a lot of benefits that can influence your growth rate. These benefits are:
Helps you to understand the consumers' preferences
Divides your shoppers into different categories so you use the best marketing strategies and platforms to approach them
Consumer behavior analysis helps you to find out what could be the best ways to attract your customers. (creating urgency or offering discounts, and more)
It helps you keep up with the trends so that you always stay ahead in the eCommerce competition
When you successfully perform consumer behavior analysis, you tend to retain customers easily.
Bonus Read
It all comes down to looking for these 3 key elements that you need to look for:
1. Page Visits
Your ultimate goal to perform eCommerce consumer behavior analysis is to find out what can make them visit your site. Once you have the data, extract the metrics that relate to which pages were most visited.
2. Page Session Time
It doesn't count if they are not staying long enough. If you are getting clicks but also encountering a high bounce rate, then rather than good, it's bad.
How long your visitors are staying on your web pages is more important than how many are just coming and leaving within seconds.
3. Traffic Generation
More the traffic, more the opportunity to have potential customers. Your all efforts – marketing, promoting, offering discounts, consumer behavior analysis – are all aimed towards generating more traffic.
Monitor from where the traffic is coming from. Once you have the consumer behavior analysis data, you can design the best steering path for shoppers to reach your best-selling product categories.
If you wish to learn more about eCommerce, product photography, Product photo editing, and how to grow online, subscribe to the PixelPhant email newsletter below.
Beautiful product images across your website.
Background Removal, Clipping Path, Color Correction, Cropping & Resize, Retouching, adding Shadows, and more.

Try PixelPhant for free
No Card Details Required