Now for this one moment, consider yourself a customer. If you want to buy a summer dress, you look for it and find thousands of results on your screen – what factor would define your first pick? I believe the one that looked most attractive.
I can conclude this because that's what happens to me too! As soon as we look at a mouth-watering, hypnotizing image, we forget what's the brand, what's the price, or where it is located at that moment.
That is where the significance of color correction service for photographers and eCommerce comes into play. You can't directly just click and post images online, as raw images may not attract as many shoppers as the ones which are professionally enhanced.
If you qualify at this first stage of encouraging a customer to buy a product from you, i.e. alluring them by showing a very attractive and professional image – more than 50% of your work is done.
Acknowledging the significance of color correction service for photographers and eCommerce and using this amazing technique in Photoshop to improve your photo quality can make your business see major growth.
Things you'll be learning in this article:
What Is Color Correction?
Benefits Of Color Correction Service For photographers eCommerce
Steps to Perform Color Correction In Photoshop
What Is Color Correction?
Color Correction is the process that helps you transform the visual tone of a photo. You can simply correct the various details of an image using a color correction service to make it more attractive and beautiful.
Color Correction mainly focuses on alternating the contrast, exposure, white balance, noise, and highlight.
Product Photo Editing software like Photoshop gives you the ability to understand the significance of color correction in digital images, perform color correction, and make some creative transformations in a photo.
Benefits Of Color Correction Service For Photographers & eCommerce
A photo can seem boring without color correction for eCommerce. Professionals use modern software and tools to improve photo quality as they too understand the benefits of color correction services for eCommerce.
Color Correction In eCommerce can harvest various benefits such as:
1. Bring the most out of your image
The colors you define in a product or the model presenting it may come out differently on your camera. If you think your captured photo scores 30, color correction can make it 80. Color correction enables you to enhance the quality of your image without losing its original essence.
Boost Your Social Media Response: It makes me local when I see how people have become die-hard fans of social media platforms. There are 3.96 billion people using social media today, which gives a fair chance of engaging an enormous amount of consumers.
People like, comment, and share daily. Social media has given them a voice to share their opinions and spread the word about 'what to and what not to buy online. And here, it's only the photos that get the highest attention. With this, the benefit of a color correction service for photographers and eCommerce is to make your product photos stand out with color correction techniques.
As per GlobalWebIndex, 2018: 54% of social browsers use social media to research products.
According to Forbes, 2018: 71% of consumers who have had a positive experience with a brand on social media are likely to recommend the brand to their friends and family.
2. Boost your eCommerce sales
As I explained the benefits of color correction services for eCommerce, you must have got the idea that it can bring your product photos in limelight and make customers aware of your brand.
Once people start noticing your astounding images, color correction techniques won't allow them to take their minds off of your product! Be it on social media, your website, Google Shopping, or any other platform, the color correction will not let you down in catching more eyes, putting more life into your products, and consequently heightening your eCommerce sales.
As per Meero: Photo quality is the most important factor in an online sale is confirmed by 90% of online buyers.
78% of people who shop online want photographs to bring products to life.
3. Corrects unpleasant aspects and creates balance
Businesses hire well-known photographers and own the best digital camera brands to get that perfect, captivating photo of their product. And these well-known photographers hire a well-known product photo editor who can perform color correction!
This means that only a good camera brand and amazing photography skills are just not enough to get that one bewitching masterpiece – at least not in 2020, I must say.
The benefits of color correction service show us that product photo editing is very 'significant' to each and every photo of your product as it helps to create a white balance, correct blurry images, add pleasant visual tones, and bring harmony to the complete photo.
I have shared with you the points not just based on my opinions but on the facts of how color correction can help your eCommerce business. I have focused on the benefits of color correction service for photographers and eCommerce a lot because it is true, and there is no way to deny that. I use Photoshop for this, so let's begin to learn how you can achieve professional color correction in your product photos.
Steps To Perform Color Correction In Photoshop
After understanding the benefits of color correction services for photographers and eCommerce, it is time to create some of your own creations.
Step 1
Open your product image in Photoshop > Duplicate the layer (I recommend this because all the changes will be done on this layer and it will be easier to check the difference later)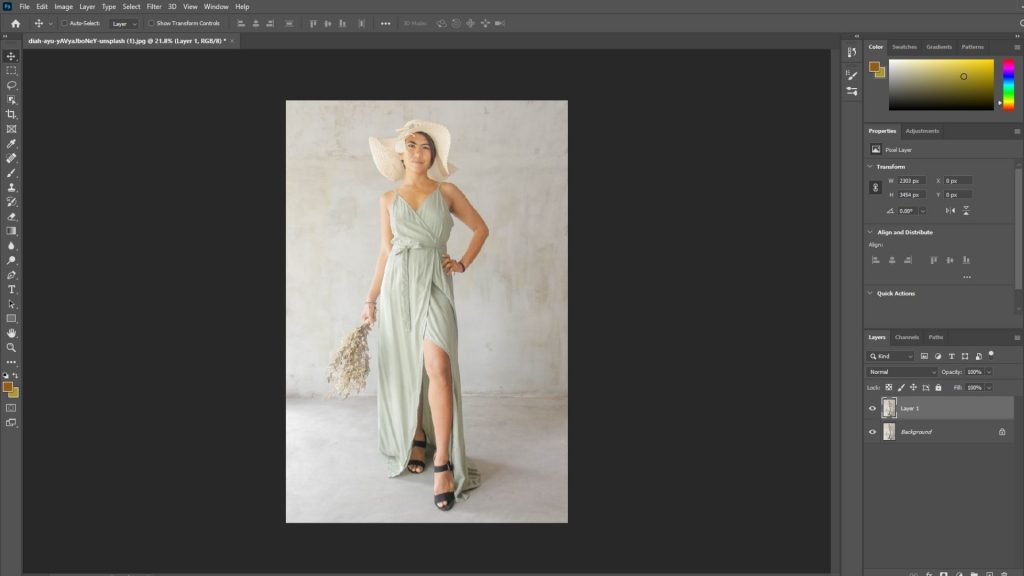 Step 2
Go to the Title bar > Select 'Camera Raw Filters' (Ctrl+Shift+A for Win., Command+Shift+A for Mac.)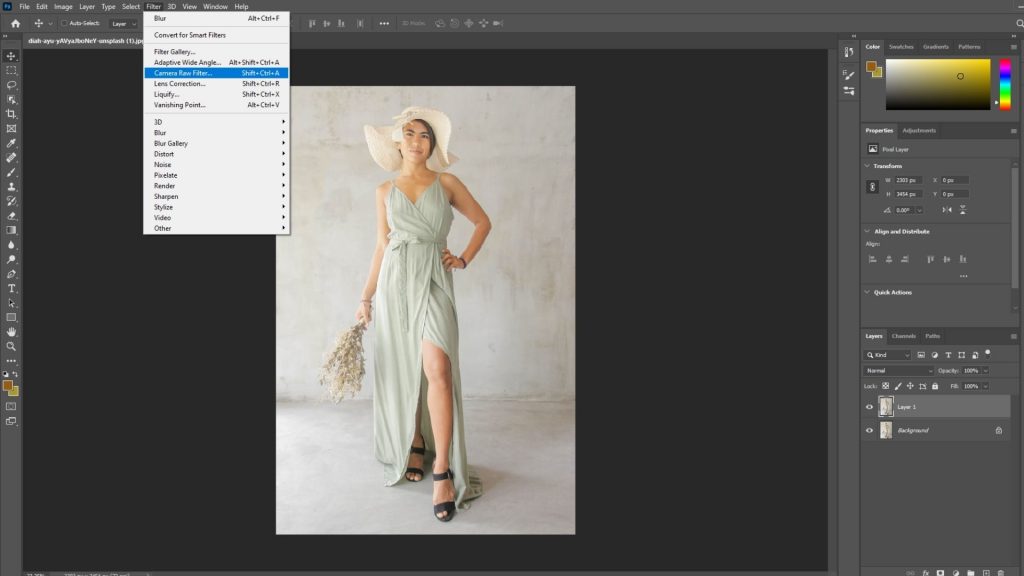 Step 3
You will be presented with all the adjustment tools. Select the White Balance tool (which looks like a color picker tool) >Select the lightest (white) part of the image to check the White Balance.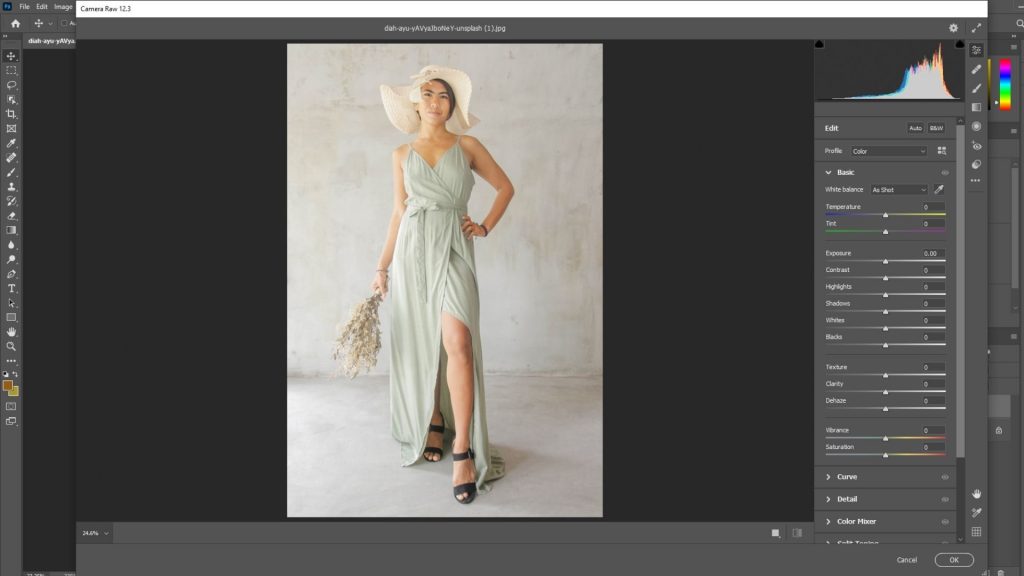 Step 4
You can now adjust the exposure and saturation and make other adjustments as required.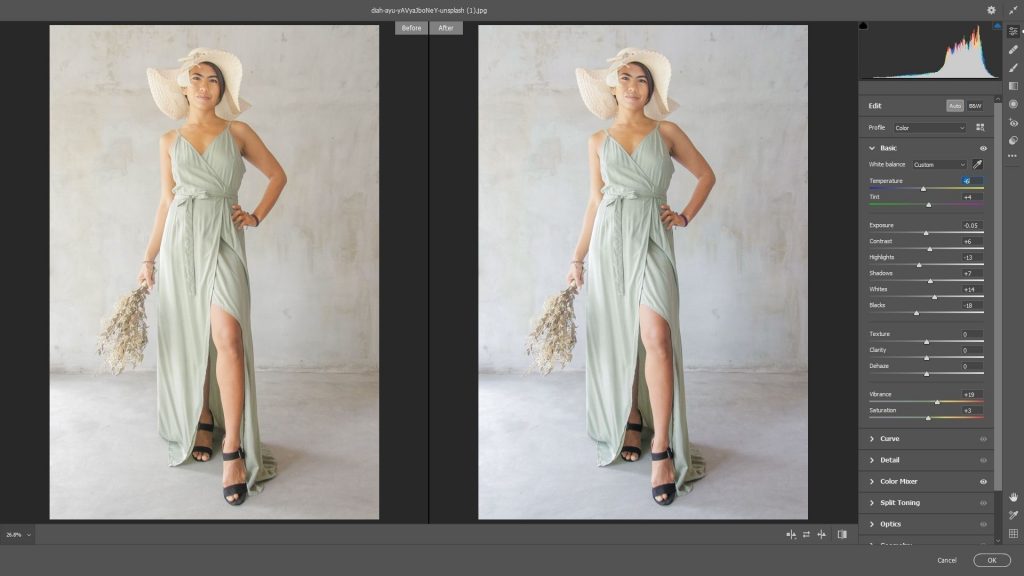 When you look at these two images, you can understand the benefits of color correction services for photographers and eCommerce. A minor change can transform an image completely.
Bottom Line
The use of color correction services for photographers and eCommerce is growing and will continue to grow. With the help of a color correction service for photographers and eCommerce, you can improve your product photo quality and make this possible. I believe that with awareness of color correction service, vastly, the product photo editing service, you can make your product jump right into the customers' carts.
Before you go, I'd recommend you also read this article on How to remove background in Photoshop.
Make your product photos look more professional with pixelPhant's professional photo editing service. Take your free trial now.
.