*Click* *Swipe* *Go* !!
Today, every screen we can scroll through drives users towards a call to action. A regular internet user is exposed to almost 4000 to 10,000 ads daily, out of which most would not even get attention.
Reason?
People have grown to oversee marketing tactics that are not precisely catered to them. This guide will go through 10 Call To Action Examples that have proven to deliver results.
You will also learn where you can use them and why they work when most are not performing.
What is Call To Action?
A call To Action or CTA is a piece of information or content that describes a button, phrase, or term that motivates a reader to take action.
It tells a viewer what they should do. They are usually direct, very precious, and tell the reader what will happen when they take action.
CTA is used in marketing, sales, and designing the user interface.
If you are looking to create your own customer CTA, here are a few points that you must keep in mind:
Make sure it tells the viewer what it does.
Keep it short, direct, and easy to understand.
Your CTA must align with your brand guidelines.
Ensure that the CTA aligns with the user's intent.
Track the user flow, and create CTA accordingly.
All the following traits of a call to action make up for interactive and informed action. Here are 10 Call to action examples to increase clicks that uses the following tips to give results.
10 Call To Action Examples To Increase Clicks
1. Claim Offer
A compelling CTA aims to motivate the viewer to take action. "Claim Offer" does precisely that. It is clear with its intent and informs the reader about what they need to do next.
As you can guess, this call to action example will be a great fit for marketing — especially when the goal grabs the attention with an offer.
2. Get 20% Off
I would like to ask you here. What do you think the goal of this call to action is?
Giving 20% off to the customer.
Even before we click on it, it tells us what we will get. Hence, making it a perfect CTA example for marketing.
Also, rather than forcing customers to share their email, the pop-up allows the reader to either close the pop-up with X or click on continue shopping.
Your customer must not feel trapped at any point in their journey. The following is the perfect example of using Pop-ups for eCommerce correctly.
3. I'm In
Another place where CTA is commonly used is for invitation purposes. One example of going forward with this is "I'm in."
In the beginning, we were talking about making the call to action personalized. When using such CTA for eCommerce, ensure that you provide them with information and the button to click on.
If you read the following pop-up, users accept to be part of the email list to get future updates. Since CTA itself is not informative enough, additional information is added.
4. Join Now
Like the above call-to-action example, the following pop-up helps increase the email list.
Here's something interesting to note. If you read the pop-up, it says – "Enjoy 15% off your order when you join My Origins Rewards!"
CTA makes much more impact with the presented information as it says, "Join Now.". Another CTA that is used here is "Learn More."
Understand that a user might not know what My Origins Rewards is. Some users might not have this lack of information which is why they can learn more about it through the CTA.
5. Sign Up
As you know, "Sign Up" is among the most commonly used call to action. It is used for a variety of purposes, as it tells the user about:
Being part of an email list.
Joining is a community.
Creating an account.
Signing for an event.
This versatility is why this CTA is also a part of the Facebook CTA collection for ads and buttons.
6. Start Shopping
This call-to-action example is very particular. No chit-chat; instead, its purpose is to engage users when they visit the website for the first time.
One shall also note that the whole reason behind the following CTA — "Start Shopping" — is to inform. It tells the reader they can buy the products in their local currency at no additional cost.
Now a pop with no CTA may be perceived as an error — increasing the chances of a higher bounce rate. Adding a simple call to action ensures customers and engages them.
7. Activate Now
When you read "Activate Now," it doesn't signal to make a purchase. Right? It signals to start something.
The following email by Green Chef is to start a subscription service — directly aligning with what the customer wants.
Here, the creator understands the customer, the messaging, and the intent to make the best call to action for a subscription.
8. Finish Checking Out
Another email call to action example comes from a cart abandonment email. People often add products to their cart and bounce off instead of continuing the purchase.
In general, 68.8% of carts are abandoned across the globe. When that's the case, cart abandonment emails are used. They remind people about the products they added and didn't purchase.
As you see in the following example, The North Face uses the CTA "Finish Checking Out."
Heading informs the reader, and CTA aligns with the customer's actions.
9. Find Out More
In marketing, FOMO (Fear Of Missing Out) plays a critical role in getting attention. It's about restraining some information and creating curiosity among the audience.
When using such techniques, the CTA you use should become a way for the audience to know more.
In the above example, The White Company uses the CTA "Find Out More."
They create an offer, show what you can get, and give you a way to learn more about it.
Other similar CTA examples are Know More, Learn More, Reveal Now, etc.
10. Shop The Look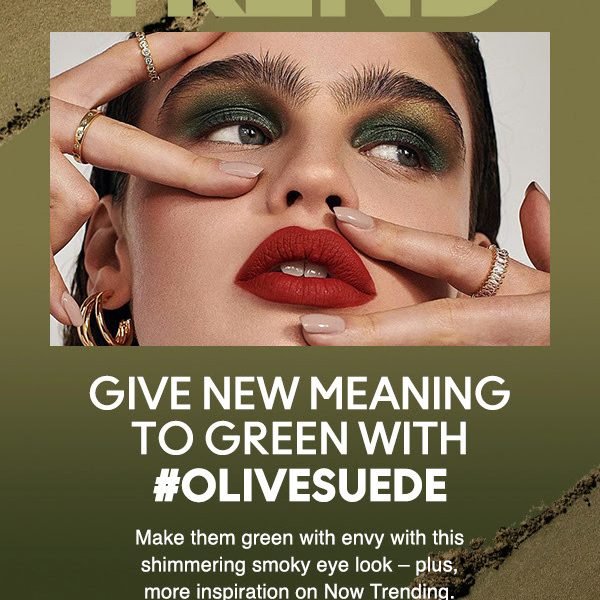 You must have come across a bundle purchase scheme on eCommerces. Here, you buy everything that completes the look rather than just one product.
For fashion, it could be a bundle of tops, lower, socks, and shoes. It makes the purchase easy, and the customer knows how the overall look will be.
Mac Cosmetic uses the CTA "Shop The Look" to tell customers it's not just one product, but you can buy every product to get the same look as you see.
Final Thoughts
Following are some of the best call-to-action examples to help you move in the right direction.
Be it your eCommerce, email, or marketing. You can use the following examples to help direct your customers to take the right actions.
PixelPhant is an eCommerce product photo editing service working with the fastest-growing eCommerce brands across the globe. Get your product photo edited by professionals today. Claim your free image editing trial now.
Beautiful product images across your website.
Background Removal, Clipping Path, Color Correction, Cropping & Resize, Retouching, adding Shadows, and more.

Try PixelPhant for free
No Card Details Required