Buyer Personas for eCommerce Boost – 5 Best Ways & 9 Top Secrets
Updated on January 21, 2023 in
Ecommerce
by
Alifiya Mustafa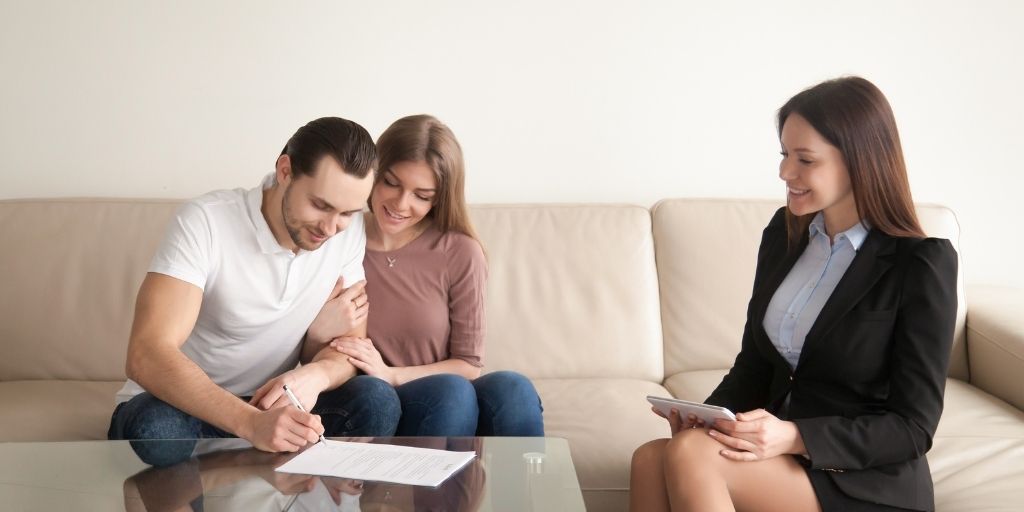 The primary objective of your eCommerce business is to generate more traffic, drive sales, improve conversion rates, and ultimately earn profits as much as possible.
Now all your such goals are possible only if you have buyers and buyers have no interest in what your business objectives are. All they care about is what you sell, how is it solving their problems, if it is of good quality, and how much are you charging to provide your product or service.
In the eCommerce industry, everything begins and ends with buyers. Hence, buyer personas for eCommerce become a crucial part of success.
Every customer is different which makes their needs and interests different too. Therefore, to understand your customers more deeply and easily, you are required to build your buyer personas for eCommerce to figure out which strategy will work best for whom.
What are Buyer Personas?
Buyer personas are the fictional characters that represent your ideal customers. These characters are based on data that is derived from actual facts and figures.
The buyer personas for eCommerce that you create influence your approach towards customers, marketing strategies, selling strategies, and even your products and services.
Buyer personas can not be articulated based on intuition, assumptions, or hunches. You can derive the necessary data from the tips mentioned further in this article to build strong buyer personas for eCommerce.
5 Tips to Build Strong Buyer Personas for eCommerce
1. Trigger the Right Demographics
To evaluate demographics for buyer personas for eCommerce is to pull out the information about the attributes of your customers. Demographics can include data that relates to their personal and professional life.
A few Examples of Evaluating Demographics are:
Age
Gender
Date of birth
Location
Hobbies and interests
Profession
Business type
Income
Family
Once you have the information regarding the demographics, it will become easier for you to figure out what approach can work the best for your buyers.
For the section that falls under the teenage group, then social media could be the best platform to trigger them. Where on the contrary, for the people who are business owners and are above the age of 40, then approaching them through Google News with your latest content could be a better option.
The gender reveals what kind of products you are likely to sell to such sections, where income decides the range of your products, etc.
2. Dig into your Buyers' Internal and External Interests
If you choose to trigger interests to build buyer personas for eCommerce, then these interests should not only belong to likes and dislikes but also what influences your buyers' day to day life.
Some examples of internal interests are:
Dreams and wishes
Mistakes
Insecurities
Events they look forward to
Things that are easier for them to achieve
Things that make them frustrated
Things that make them happy
Things they find too expensive
Birthdays, weddings, or occasions plannings
Some examples of external interests are:
Job promotion
Increments
Graduation
Plan for changing the job/profession
Meetings, presentations, conferences
Business projects
Business events and celebrations
The effect of others' opinions about them
When you collect the buyer personas of eCommerce that relate to your customers' interests then it becomes aids you in targeting them at the right time. With these, you figure out their pain points and times when they can be in the best position to buy your products. It could be events that trigger your product need or an in-between task that requires your product or service to ease down the process.
For example, when you have the information regarding a celebration, then you can target your customers with some enticing offers to become a part of their celebration.
Or, you can offer your product when you find that your customer might be in the middle of a task at a particular time around the year, and your product could help.
3. Collect Facts and Data that is Reliable
As said above, buyer personas for eCommerce don't depend on assumptions but require real facts for tallying.
You can make use of tools like Google Analytics to collect data at one place which comes from your visitors in real-time.
Many eCommerce business owners settle after gaining the demographics, but that alone is not enough to build a strong base for buyer personas for eCommerce that can help you analyze your success plan.
It is better to collect data that is in the form of qualitative and quantitative data. Yes – we can make use of the little economics here that we learned back in school!
The Sources to Collect the Quantitative data are:
Web analytics
Shopping data
Surveys
Industry data
Competitive research
The Sources to Collect the Qualitative data are:
Online or offline interviews
Conversations with customers through emails, or sale calls
Observations of online discussions
Customer service questions
When you use the analytical data, you get complete insight on what your buyers generally prefer doing on your website, what options do they never touch, after what activity they generally tend to leave, where do they spend their most time on your website, and most importantly – what do they think about you.
Asking your customers directly or analyzing their actions from the backend are both good and essential ways to understand your buyer personas for eCommerce and take action accordingly.
4. Analyze, Evaluate, and Categorize your Buyers
Buyer personas for eCommerce are all about identifying and dividing your customers into different categories so that you can decide to come up with different approaches for each group.
At this point, we have classified the buyer personas for eCommerce into 9 different categories. Let's take a look at what they are!
9 Secret Ingredients Involving the Best Buyer Personas for eCommerce
1. The Window Shoppers
Getting more and more people to explore your website is an excellent thing, but it won't make any sense if they don't convert.
Some people are just web crawlers who simply like to sit and browse for hours but they never tend to buy.
To catch such people and compel them into buying something, you can make use of the newsletter subscription as your first call to action.
Once you manage to get the email of these customers, it becomes easy to send them offers, trigger them based on their demographics, and convert them into potential buyers.
2. Recent Subscribers
These buyer personas for eCommerce are the result of your email campaign. If you succeed in making them give their email, then these new subscribers become your customers in the hope of never missing out on any offers and new collections.
These folks will be back on your website for window shopping, but you can offer them their 'first purchase' discount. Or, you can add urgency to your email with a countdown to create a buzz.
Give your buyers at least a time of 24-48 hours to make the decision.
Here's one more tip to pursue these buyer personas for eCommerce – send them an additional discount on the product that they often look for to close the deal.
3. Confused Buyers
These are the buyers who wish to make a purchase but always end up abandoning their carts.
A study shows that 69% of users abandon their online carts. This means, that revisiting your abandoned cart customers can improve your conversion rates without any hassle.
We can say this as 50% of the buyers who open the abandoned cart emails end up making a purchase.
These customers are easy to convert as they already have plans of purchasing the product they selected. The product on which you offer the discount is any way of their choice.
4. The Newcomers
These customers are the ones who just made the purchase for the first time. The first thing that might come into your mind is to make them buy more from you.
The very first strategies you can choose to implement for such buyer personas for eCommerce are the downselling strategy, cross-selling strategy, and the upselling strategy.
These strategies are targeted towards selling more products that are either better alternatives to what the customer is buying or the ones that complement what they are buying.
The second method to make sure that they become your loyal customers is to make them part of your loyalty program. Share them an SMS or an email selling the merits of joining your loyalty program.
5. Revisitors
If a customer is coming back to buy from you, then it is an opportunity for you to get a hold of them with pampering.
If you deal in products like dietary supplements, medicines, or make-up, then this is one of the buyer personas for eCommerce that can become a boon for you.
You can send them a replenishment mail whenever they are likely to run out of the products, encourage them to sign-up for the feature that allows your company to deduct their amount, and ship the product directly.
Doing this assures that they buy from you and lets you win the eCommerce competition.
6. The Celebrities for your Business (VIP cx)
These buyer personas for eCommerce are the folks who have spent a lot on your products and gained the title of VIPs. Of course, these people require some special attention and credit for their contribution.
The discount offers are the must-provide for these customers, but a little extra is still vital.
Offer them a luxury gift along with a discount on a purchase of the minimum worth of products. It could be one of the [premium best sellers or a buy one get one on your premium products.
These people can also become your influencers, hence, do ask them to write reviews for their purchases. Also, send them a referral code via mail that allows them credit if someone uses their reference.
Such buyer personas for eCommerce will remain your loyal customers for years and will also help you expand your customer base.
7. The Spontaneous ones
This category of the buyer personas for eCommerce is the ones who are impulsive towards each new launch, offer sale, or targeting. It is easier to influence such buyers with minimum marketing as they snatch every possible deal.
You can use the cross-selling and upselling strategies for these buyers too as they are likely to buy your recommendations easily.
However, it would not be a good idea to underestimate these as they are very emotional towards the deal you send them. If they figure out that the deal is not as good as it was looking then they might never trust the brand again.
Therefore, keeping up your original offers available for them is more credible along with drip-feeding them with some extra offers to increase sales
8. Sale Hunters
Sale hunters, discount chasers, and offer lovers. These folks never miss out on any deal that they are served with. But unlike the spontaneous ones, these won't fall for everything that pops. They analyze the offer that is best for them and even shop only when the sale is around.
To pamper such customers, send them an exclusive offer when there is no season of sale or just offer free shipping around those times.
9. The Reluctant ones
These buyer personas for eCommerce are so reluctant that they won't respond to any of your emails or offers that you send.
Nothing compels them into buying something and can live without purchasing online from a company for years.
To encourage such personas, try sending them emails that show how many people are buying from you to make them realize why they are missing out! Share your brand purpose and the quality of the products to engage them.
Such emails let them know about what benefits your brand offers and how is it better to buy from you.
5. Craft the Execution of the Created Personas
Now that you have identified the categories and ways to find what can be your potential buyer personas for eCommerce, it's time to finally put them into action.
Prepare your sales team to gather the information from each persona in every way, start taking offline and online surveys, and join hands with Google analytics.
You can frame your marketing and selling strategies that support your buyer personas for eCommerce in the best way possible.
It is better to create an email listing that is categorized by the buyer personas you create and approach them accordingly.
The influencers and the interviewee could be difficult personas to find initially but once found, can boost your conversion rates massively.
Bonus Read!
Buyer personas for eCommerce are an essential part that many business owners leave untouched. However, these could result in the massive growth of your eCommerce sales.
There are different ways and different types of buyer personas for eCommerce to evaluate depending on the products you deal in.
The best way to create and implement the buyer personas for eCommerce is to take one step at a time. You can start by segregating your customers with demographics as the basic and move on to the more polished ways.
The 9 secret ingredients mentioned above can be utilized for every kind of eCommerce niche you work with and can be proven effective 100%.
If you wish to learn more about eCommerce, product photography, Product photo Retouching, and how to grow online, subscribe to the PixelPhant email newsletter below.
Beautiful product images across your website.
Background Removal, Clipping Path, Color Correction, Cropping & Resize, Retouching, adding Shadows, and more.

Try PixelPhant for free
No Card Details Required