11 Best Work From Home Software Every Working Professional Should Use
Updated on November 28, 2022 in
Ecommerce
by
Alifiya Mustafa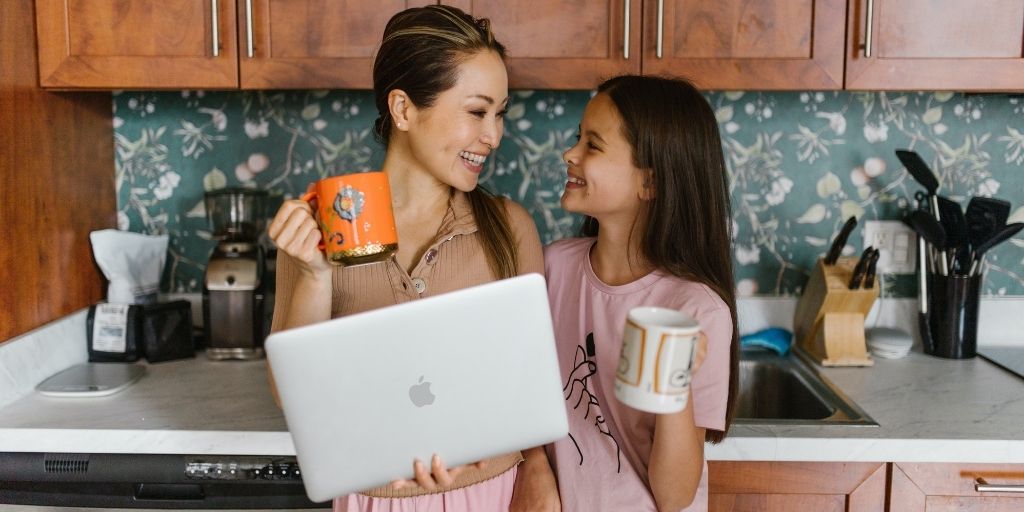 The pandemic has sparked the trend of work from home ideas, and the way this trend is on a bandwagon, it's pretty obvious that it's going to hang around even after the pandemic is over. Interestingly, in Germany, the citizens have even acquired the "Right to Work from Home"!
Rather than becoming a reason for hampering the work, work from home has in fact proven to be more effective and efficient for the employees. However, it's quite different than the traditional way of working for all of us. Where some people found themselves suffering from technical issues, some are struggling to cope with this new method. But thankfully, there are a number of some amazing and best work from home software that can genuinely help every working professional to ride this journey smoothly.
These amazing work from home tools keep your workforce integrated, smart, and highly efficient. There are many work from home software that you should be using for smooth transition and adaptation for work from home.
11 Best Work From Home Software That'll Enhance Your Workflow
1. Zoom
The number one in our list of the best work from home software is Zoom This video communication tool has gained a lot of popularity, especially in the past 6 months.
It's quick to connect, doesn't cause static in between, and can connect up to 100 participants for each meeting. In fact, it can connect up to 1000 members via the "Large Meeting" add-on!
Be it an office meeting, a quick discussion, interviews, seminars, or training sessions, you can completely rely on Zoom to encounter a "just like in workspace" experience.
You can even save and document your sessions by recording them and take references whenever required. You can save your training sessions and provide them to new employees rather than taking the same session once again.
Using Zoom for a work from home software can highly optimize your workflow and save you a lot of time and effort.
2. Slack
Slack is another great communication work from home software. It's a channel-based messaging platform where you and your colleagues can work together more effectively and connect all their software tools and services.
You all can find every piece of information that you need to do the work in the best way possible – that too, within a secure, professional-grade environment.
Slack enables you to create channels for projects, departments, or just the fun stuff. This work from home software comes with thousands of integrations and is especially convenient for sales and support teams as you can automate new leads, tickets, etc.
3. Team Viewer
You may think about the problems that may come while working with software or starting something new on the computer. What if it doesn't work or your computer is hacked, or stuck, or working strange.
This usually happens with your new employees who are not familiar with the software you use in your daily workflow. Though this may happen to your old employees too. At such times, you can't have your IT guy visit each one's home and fix the issue.
But what you can do is let your IT or yourself go into your employee's computer, fix the issue, and leave the digital place. Sounds magical, isn't it?
However, this is indeed possible with this work from home software, TeamViewer allows one person to access another's computer without being physically present.
If you're the one taking the remote session of your colleague's computer, then your colleague can see whatever action you perform on her/his computer.
This way you can show her the actions you're performing, like how to log in, where to access the reports, and where to save files. If there's a bug, your IT person can access the PC and fix the issue just as she would do in the office.
TeamViewer generates a code on one's computer. If this code is shared with another person, that other person can use this code to access the PC on which this code was generated.
This work from home software for eCommerce and other businesses isn't as complicated as it sounds. In fact, even a kid can use it with ease. You would understand how it works as soon as you install it on your PC.
4. Discord
Discord was originally built for gamers to communicate through group-chatting, but it's among the widely used work from home tools for many businesses now.
This is a wonderful remote tool for eCommerce that allows you to create voice channels for each team of employees where they can instantly ask questions just by speaking or open video calls to immediately join a meeting.
Similar to Slack work from home software, Discord's main benefit is instantaneous message and voice chatting.
This work from home software is also very popular among developers, as it's quite easy to create bots that can execute several tasks.
5. GSuite
Most people associate GSuite with email hosting, but this work from home software can do much more than that for your online business.
GSuite includes a variety of apps and features that can come in quite handy. It is the full suite of Google apps like Gmail, Google Drive, Google Docs, Google Sheets, etc.
All these tools are cloud-based and are connected to Google drive. This means that any of your team members can create projects and access them from anywhere and anytime.
GSuite can be one of the best work from home tools as you can reap a lot of its benefits like:
Getting a business email
Unlimited storage space
Improved team collaboration
Enhanced data security
Cost-effective
Just like many work from home software, G suite is a tool that focuses on bringing all the work to a single point of contact. All you need to do is access it and all your files will be at your disposal.
Work from home tools like Microsoft is among the best and most common. Microsoft Office 365 for business has been the most used, most useful, and one of the most popular work from home software among professionals. Though a lot of workers were using this software remotely, the pandemic has even raged its use.
As Microsoft Teams enables teammates to sync their work together and access remotely, it becomes one of the best collaboration work from home software.
You can work from anywhere, collaborate easily, always have access to the latest versions of programs, mix and match the given plans, have a secured workspace, and pay just as you may for your Netflix – subscription-wise.
7. Trello
Trello is a virtual incarnation of the Kanban Board. The Kanban board is a Japanese method that is a visual production management system and has made its way to almost every industry as one of the most effective project management techniques.
This are work from home software for your online business is a cloud-based project management app designed to help individuals and teams to collaborate better and keep their projects organized.
You simply create tasks in a card format, mention details, share files, links, images, and move the card to its appropriate place. This makes it immensely easy for people to keep track of their responsibilities and the rest of the team to stay in sync.
8. Monday.com
Monday.com is a match made for remote working. This wonderful management tool makes it extremely easy to create workflows. You get complete customization and control over whatever you create, such as, Boards, Groups, columns, and Items with your project information in them.
This work from home software can be used to track and sync the working hours of your remote eCommerce team, collaborate on projects, tasks, and keep track of the entire team and assignment.
The most useful features of Monday.com are:
Work allocation
Time tracking
Dashboards to glance at important things
IntegrationsChart View for tracking progress
Automation
You can utilize this work from home software for your business growth with:
Sales pipelines
Marketing campaigns
Construction planning
Event management
Bug tracking
Design planning
Recruitment process
Video production planning
Progress tracking
Product roadmaps
Business processes
9. Time Doctor
Time Doctor is the cure of time-wasting habits – that's what their website says. But this work from home software is indeed what it claims to be. Here are a few things that you can do with the help of this:
Time tracking & employee monitoring
Online timesheets and payroll
Project management and budgeting
Productivity Measuring and summary reports
Distraction Alerts
Screenshots and activity levels
Can be used on all the devices
Integrations and API
Customization
Website and app monitoring
Offline time tracking
Private and secure
Client login access
Easy setup and support
Phew, that's a lot! Some employees might think of it as scrutiny, but that's not the purpose of this work from home software for your online business.
Getting feedback on their own performance will help them keep up the motivation in a remote world. Also, getting first-hand feedback from team members and managers is not easy.
This work from home software helps the individuals to track their productivity and easily see what distracts them and see how productive they were in the last week, day, or month to reflect upon it and improve themselves.
10. Buffer
Buffer is an ultimate social media scheduling tool that works beautifully with remote working teams in your online business. It makes it easier for you to handle multiple social media platforms in one place rather than going on each one and performing a similar activity turn by turn.
Your social media team can schedule the time and day for your marketing posts to go live. You no longer have to adjust your work hours or be in your time zone to run successful and timely social media campaigns.
11. DragApp
DragApp works inside Gmail and is a shared inbox solution. Most people believe that it's a place where you share passwords and information. Well, that isn't completely true. In this remote working too, you can have your personal inbox and a team inbox in the same place, without the need of sharing passwords and logins.
Since a lot of things in a workflow begin as emails, they can easily spread across several tools such as helpDesk, CRM, task management tools.
The purpose of this work from home software is to eliminate the back and forth from your mailbox to these tools. This saves time and increases your productivity and efficiency.
DragApp also offers a Kanban view, which is an extremely useful option for task tracking. Furthermore, you can effortlessly turn your emails into tasks, add notes and due dates, and even mention colleagues to assign work with the help of such work from home tool for your online business.
In The End
Work from home has become a necessity during the pandemic and is going to be a great way to conduct work with ease and productivity even when the crisis will be over. Online businesses have flourished during this time but just like other workspaces, the back-end work has been affected just as much.
To overcome the issues that may hinder the workflow of the teams, it is required that your online business utilize a few work from home software to help keep up the pace. All the work from home tools for online businesses mentioned above include the ones which help sync management, communication, and discipline.
If you wish to learn more about online business, marketing, product photography, Product photo editing, and how to grow online, subscribe to our newsletter below. Also, if you are an eCommerce business owner, don't take up the work that can be outsourced and save your time. Get your bulk images edited professionally within 24 hours.
Take your free trial with PixelPhant now👇
Beautiful product images across your website.
Background Removal, Clipping Path, Color Correction, Cropping & Resize, Retouching, adding Shadows, and more.

Try PixelPhant for free
No Card Details Required