15 Best Social Media Analytics Tools That You Must Use In 2021
June 10, 2021 in eCommerce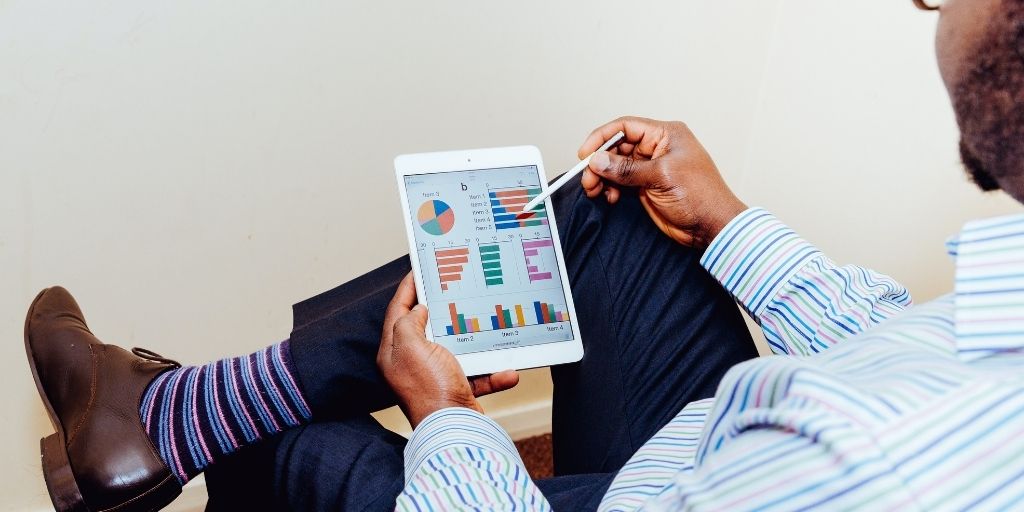 Let's face it, your online store just can't survive without social media. It has billions of users that hold the potential of becoming your best target audience. If you believe that your eCommerce business is doing fine, think again.
Can your business beat your competitors who are utilizing all the social media analytics tools for eCommerce and generating traffic from channels like Facebook, Instagram, Pinterest? Certainly not.
If you're a real growth seeker, then you must have a strong collection of data that can help you make wiser decisions. If you're the one who manages the marketing, finance, and growth strategies of your eCommerce business – then you've got a lot of answering to do.
You must be answerable to questions like:
Which social media channel is bringing the most engagement?
How is social media affecting your business as a whole?
Which social media platforms require more effort and attention?
Which social media channel deserves the most of your time and investment?
How much has social media contributed to your online conversions?
These are a few things that you need to be mindful of if you want to run your business successfully. If you invest your money blindly in social media, you might get excited about the results. However, it might be possible that the hype in your conversions through social networks is way too low than the amount you've invested in it.
Why Use Social Media Analytics Tools?
There are a lot of useful information and things that you may get your hands on with the help of social media analytics tools like
1. Brings Clarity
Social media analytics tools are certainly the best options to bring more clarity to your eCommerce conversions and how people are responding to your brand on social channels.
These social media marketing reports also give you clarity on how much and on what you should invest your money in.
For example, if you notice that Instagram is bringing the most likes on your post where Pinterest is gaining no engagement, you may start putting more effort into promoting your pins, whereas continue to invest more in Instagram. Thus, what needs more effort and what deserves investment is clarified.
2. Better understanding
With social media analytics tools, you get to understand the metrics that matter the most to your business and team, such as – reposts, shares, clicks, impressions, engagement, and sessions.
3. Boosts brand awareness and traffic
By using social media analytics tools, you can determine effective and powerful ways to boost your brand awareness and reach.
Once you know the metrics from each channel, you can use them to catch the audience in a more targeted way. You now know what type of content is getting the most engagement. Hence, you may plan what kind of content on your website will boost traffic.
With social media analytics tools, you also gain:
Customer loyalty
Better conversions
You resonate with your customers
Makes your eCommerce data-driven that always wins
Make your business more organized and understandable
Now that you know how well social media analytics tools can direct your eCommerce business, let's find out which one to choose.
Top 15 Social Media Analytics Tools for 2021
1. Sprout Social
Sprout Social is perfect for cross-channel social media analytics. Whether you're comparing your eCommerce business performance within a single channel or quickly comparing the results across multiple channels, Sprout Social is there to support you with all.
It enables you to track Twitter link clicks, FB Page impressions, Instagram follower growth, assess LinkedIn engagement, evaluate content performance on Pinterest, and much more, all in one place.
The reports that you get from this social media analytics tool is understandable, well-organized, and presentation-ready.
On top of all this, if you use their premium plan, you may also customize your reports based on your eCommerce KPIs. you get both templated and customizable analyzing options.
2. Hootsuite Analytics
Hootsuite is one of the best social media analytics tools just as it's great for social media marketing management.
You get to manage all social channels in one place. This means that you get the performance data of all those social networks in one place with understandable reports.
This social media analytics tool just simplifies your analytical work by saving time and providing easy to compare the results of all the social platforms. It also allows you to import all the reports into PDF, Excel, Powerpoint, or CSV files to share with your team and other members.
3. HubSpot
With HubSpot, you dive deep into the way your social media investments are affecting your eCommerce business.
Similar to other social media analytics tools, you manage the performance of all your social channels in one place. But in addition to that, YouTube Reports gives you insight into how your audience and buyer personas engage with your videos.
With this social media analytics tool, you also get to seamlessly integrate with the contacts in your CRM that enable you to analyze your reach to certain audiences that are added to it.
4. Socialbakers
What makes Socialbakers different from other social media analytics tools is the single-calendar publisher, team collaborative management, and content creation hub. Thus, there's no need to flip through several systems just to get the results you're looking for.
The special features you can use in the social media analytics tool are:
Deep content intelligence
Performance prediction with content grading
Audience insights
5. AgoraPulse
AgoraPulse is one of the best social media analytics tools that enables you to identify your best content and what your audience needs. It helps you execute all your social media taste in one place.
It is best known for its Twitter reporting functionality. The software generates dedicated reports for your Tweets, retweets, mentions, and favorites as well as engagement statistics.
The only drawback of this social media analytics tool is that it's only available for FB, Twitter, and Instagram and not for LinkedIn and Pinterest.
6. Mailchimp
Mailchimp is a beautiful social media analytics tool that offers analytics for social media ads. It's user-friendly and needs little time to pour over the accompanying data.
With this social media analytics tool, you have an audience dashboard that is dedicated to understanding their behavior. Plus, the tool offers you to look into smart targeting and mobile targeting, and integrations.
Utilizing Mailchimp can get you both email marketing managed along with social media analytics.
7. Zoho Social
Zoho Social is the part of Zoho software that allows you to understand your social media audience and how they perceive you. With the help of this social media analytics tool, you may do the following things:
Create informative reports from a list of huge, pre-defined sections based on the demographics of your influencers, fans, or people reached.
Breakdown the content formats that are attracting your audience and compare them to those you publish
Compare between your 'fans' and other people reached your every post
8. Awario
Awario is one of those social media analytics tools that take online brand reputation seriously. You can track online mentions from any connected social channel, enabling them to act fast and reply directly from their feed.
This social media analytics tool strike-in on the tight conversations online and acts fast if one of those conversations is taking a catastrophic turn.
9. Keyhole
Keyhole is amazing if you're looking for simplified reporting, what your customers are getting attracted to, and what are the best days for your eCommerce business that are gaining the most engagement.
With this social media analytics tool, you can find, identify, and reach out to your influencers. You can also execute a detailed and deep sentiment analysis of social media posts over periods of time.
You can also see the number of reaches, sports, impressions, and engagement that specific accounts or hashtags are gaining. In fact, it also includes the percentage of negative and positive sentiments of your audience.
10. Google Analytics
While you might already be using the Google Analytics tool for assessing your website traffic, this can be a great social media analytics tool too. Simply click on Acquisition → Social → Overview.
With this social media analytics tool where you can check how many visits your website receives from each of your social media channels.
The channels you can track using Google Analytics are:
Facebook
Instagram
Pinterest
YouTube
LinkedIn
Twitter, and more
11. Brandwatch Consumer Research
This social media analytics tool specializes in social listening and digital consumer intelligence. It not only takes the data from social networks but also the web in general. Thus, you can combine the data from various sources.
You can use rules to tag and categorize Mentions as they arrive. Rather than traditional charts, you can create some fun by easily generating data visualizations from basic charts to emoji and topic clouds.
You can undertake competitive analysis with the help of consumer insights and campaign intelligence.
12. Buffer Analyze
This social media analytics tool contains many useful features that allow you to keep a track of FB, Instagram, and Twitter performances.
You can check audience insights, assess Instagram Stories, get posting strategy recommendations, and create professional reports that are easy to use and understand.
13. Falcon.io
This social media analytics tool helps you create organic and paid FB posts on one platform. It will also enable you to understand how viral your Facebook content is, what reach your content is getting you, and how frequently you spam your FB fans without even realizing it.
It is super-easy to manage and helps you create, post, and interact with your posts easily.
14. TapInfluence
If you need to revitalize your influencer marketing strategy for your eCommerce business growth, then you can rely on TapInfluence. The tool automates every part of content creation, social media management, and evaluates the impact of influencers.
The cool thing about this social media analytics tool is:
You can access basic statistics of the influencer, along with profile details, social engagements, and audience data.
You can search for influencers based on keywords about brand names, visual content, location of the image, and including logos.
This social media analytics tool is aimed at helping B2B brands to monitor, manage, and assess all of their social media activities. Some of its best features are:
Social media management
Social media promotions
Employee advocacy
Integrates with other software such as Google analytics to access even more in-depth social media insights
However, the drawback of Oktopost is that it is unable to cross-post between channels.
Top 5 Social Media Analytics Tools That Are In-Built in The Social Apps
1. Facebook Insights
Facebook Insights is available for admins. It shows you the full statistical data behind your fans, posts, and your reach. FB actually provides 3 in-built social media analytics tools which are:
Facebook Page Insights
Competitor benchmarking, page and post engagement, real-time audience presence, post and story reach, recommendations, orders and earnings, responsiveness, follower growth, and video views.
Facebook Ad Center
Link clicks, Ad spend, post engagement, and people reached.
Facebook Audience Insights
You can track demographic factors like age, gender, job, marital status, Facebook pages liked, hobbies, and life events of both your existing as well as the overall FB audience.
2. Instagram Insights
Instagram Insights offers you a comprehensive range of data about your posts, profile, stories, and ads. The data is classified into 3 main sections:
Content
You can track how each Post and Story perform with metrics like comments, likes, and sticker taps.
Audience
You can learn about your audience demographics and see when they are best likely to be on the app.
Activity
You can keep a track of how many people saw your posts and Stories. Along with that, see how they found your content, how many interacted, and in what ways.
3. Pinterest Analytics
This social media analytics tool resides on Pinterest itself. The dashboard displays the growth in impressions and followers, website engagement, and audience stats.
The key details that you can track and analyze are:
Audience Insights
Find the top categories and interests, age, location, gender, affinity, and advice.
Pinterest Analytics
You can track major metrics like impressions, video views, link clicks, engagement. Also, track stars like saves and closeups.
4. Twitter Analytics
Twitter gives you a 28 days summary of how your profile performed in terms of visits, follower growth, tweet mentions, and impressions.
You can track your Twitter ads. Metrics include engagement, reach, impressions, replies, CPA, and more along with tracking your Twitter ads conversions.
5. LinkedIn Analytics
You can track data in LinkedIn analytics based on 3 measures:
Updates
Track impressions, shares, comments, reactions, and other engagements for both paid as well as organic posts.
Followers
Discover how many followers visited your page. Learn their demographics, device type, location, age, industry.
Visitors
Here, you can discover the same things but for visitors instead of followers.
6. YouTube Analytics
This is one of those Social media analytics tools in YouTube that has a comprehensive system for tracking the performance of your channels and videos.
It provides reports on traffic sources, watch time, earnings, views, ad performance, audience retention, and subscribers.
7. Snapchat Insights
This social media analytics tool is free and only available to Snap Stars and those who have a large number of followers.
The key metrics that you can track with this tool are:
Reach
How many unique views you receive each day along with completion rate and average view time.
Audience
You get to learn about your audience's lifestyle categories, interests, and location.
Views
You can exactly find out about how many people viewed your snaps and for how long weekly or monthly.
Conclusion
Social media analytics tools are rather necessary for your eCommerce development than an additional feature. It helps you compare and leads you in a better direction to make more effective decisions.
This data-driven approach for your eCommerce can help you boost your eCommerce sales in the long run. From the list mentioned above, you may choose the one that is the first best for your business.
Also Read: 6 Best Marketing Apps for eCommerce Business
If you wish to learn more about eCommerce, product photography, Product photo editing, and how to grow online, subscribe to the PixelPhant email newsletter below.
Try PixelPhant for free
Use PixelPhant to get more conversions for your online store with better product images.

Background Removal | Clipping Path | Color Correction | Cropping & Resize | Retouching | Shadows