With new innovations coming into the picture every day, Point and shoot cameras have managed to create a distinct space in the user's heart. Manufacturers who are trying to capture every segment of customers have now managed to bring some of the best point and shoot cameras that you can buy in 2023.
There are various options in the market, but if you are a beginner, it can be very hard to choose which actually is the best point and shoot camera according to your needs. Point and Shoot are the best cameras for people who are wishing to capture some high-quality images but have very little to no knowledge about the settings.
Moreover, it can be really helpful to you if you wish to carry a lightweight camera and is easy to use and store in compared to a DSLR.
Now without wasting any more time, here are the 5 best Point and Shoot Cameras that you can buy in 2023
Top 5 Best Point and Shoot Cameras in 2023
1. Canon PowerShot SX740 HS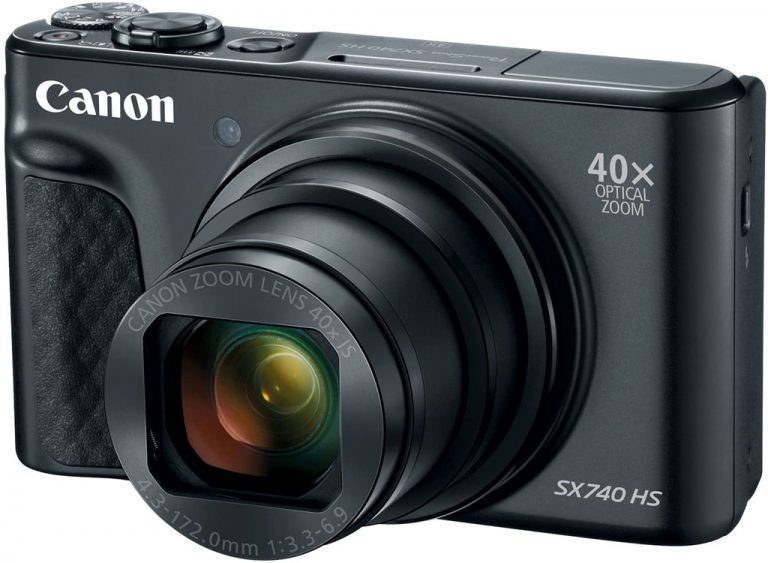 The very first on this list of best point and shoot cameras is the Canon PowerShot SX740. This amazing camera can be your best companion if you are looking to capture some zoom shots. With 40X optical zoom, you can easily capture the details maintaining the quality of images.
Moreover, the zoon is strengthened by framing assist to focus on the subject and getting better pictures even if you are in motion. In addition to this, the dual-sensing IS gives a much clear capturing of details.
Other than the zoom, it comes with pre-set modes such as self-portrait, food, sepia, etc that come really handy when you are on the go. Talking about image sharing, it comes with almost everything that you need. Built-in Wi-fi, Bluetooth, remote shooting Automobile, and desktop transfer.
With all of this, you get a 4K recording option making it, giving you everything that you need from the Best Point and Shoot Cameras in 2023. Know More Smartphone Photography Tips.
2. Sony Cyber-shot RX100 VI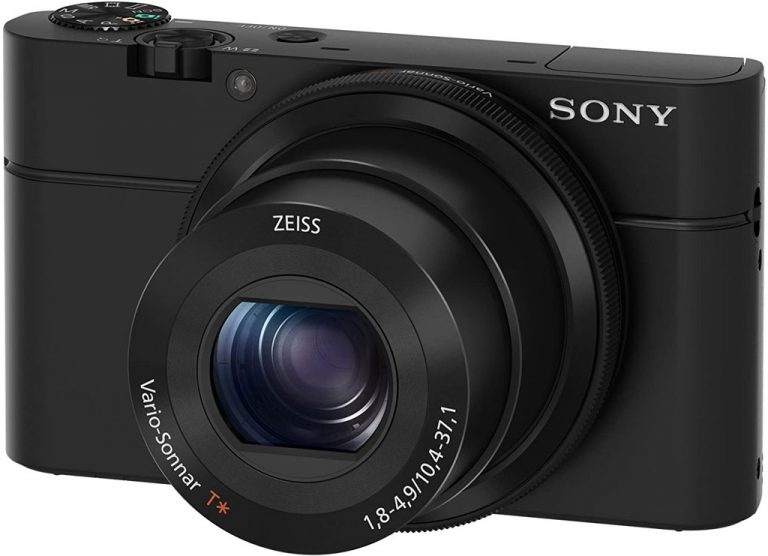 Next on this list is the Sony Cyber-shot RX100 VI, the ultimate tool for capturing some professional images. It comes with a massive Exmor CMOS sensor with 20.2 megapixels which helps to capture some ultra high-quality images, no matter what the conditions are.
In addition to this, you get features to save your image in JPEG or RAW, or both the format. Hence non-of the details would go missing. The ISO can from 125 to 6400 which lets you capture some astonishing images even at the night.
Moreover, if you are a beginner and want to learn and tweak the settings to explore, photography in your own style this camera allows you to vary every setting according to you. You get professional modes such as Program, Aperture Priority, Shutter Priority, and Manual which allows you to learn and grow simultaneously.
With regards to video recording, it allows you to record 29 min segments in FHD 1080p.
3. PANASONIC LUMIX DC-ZS80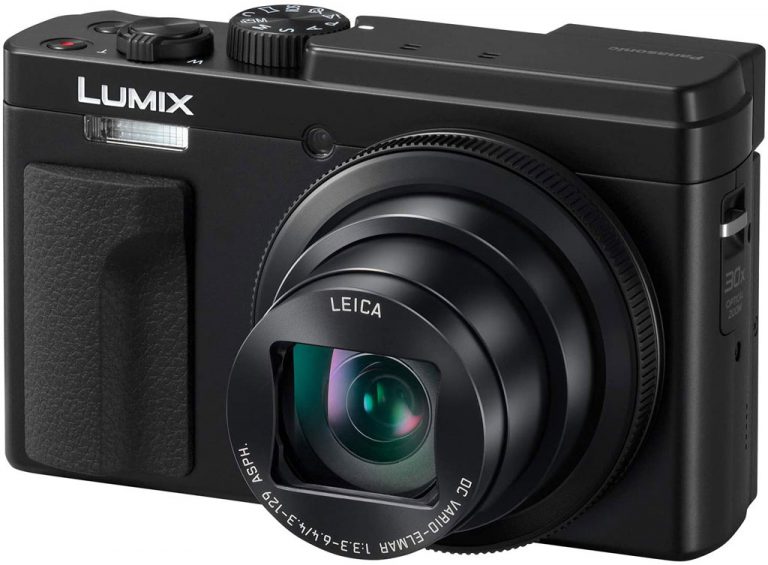 The next best point and shoot cameras that you can use to capture some great images is the Panasonic Lumix DC-ZS80. The first prominent feature that makes it to the list is the pocket size of this high-quality camera.
Despite being so compact it allows you to capture with 24mm ultra-wide-angle and 30x telephoto lens. Even after this, the image quality isn't compromised and you get high-resolution images. Moreover, if you are capturing a moving subject, the DFD and Focusing take a minute second to bring focus on the subject itself.
In regards to video, you can use it for capturing short videos and can get a video quality of 4K. In addition to this, you can choose modes such as Time lapses and Slow Motion, which can help you get some amazing cinematic shots.
But the handiest features of this masterpiece is the tilt display, and easy content sharing between the camera and your device with the help of Bluetooth and Wi-fi.
4. Sony Cyber‑Shot RX10 IV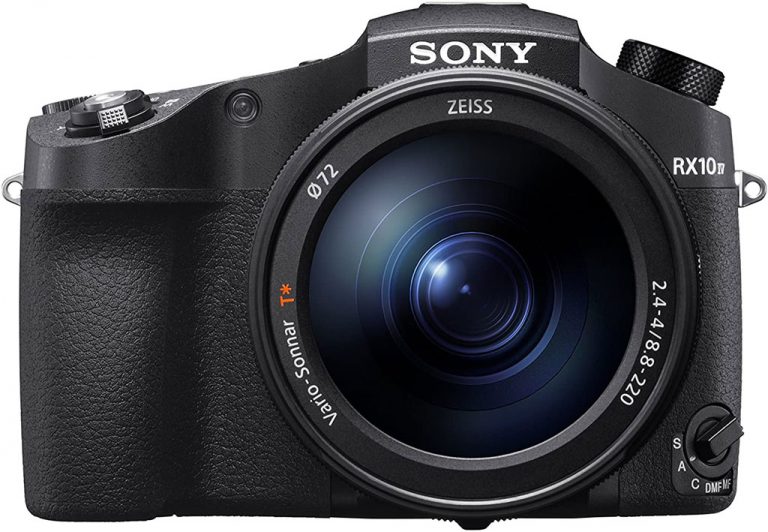 Another Sony camera at this best point and shoot cameras count down is the Sony Cyber‑Shot RX10 IV. As much as it looks similar to a DSLR, you must note that the lens is fixed. But none the less, this will help you capture some very high-quality images that can be adored in the future.
Talking about the camera, it has the world's fastest Auto-focus acquisition, to be precise 0.3 sec. To assist you more, you can shift focus, just through a simple touch on the screen. The image stabilizer will further make sure that no distortions are there in your image and give you a high-resolution detailed image.
The following camera is capable of capturing zoom shots and macro shots very easily, which gives a wide range of creativity to explore for every niche. In addition, you can attach an external flash, mic, and tripod to get some professional shots.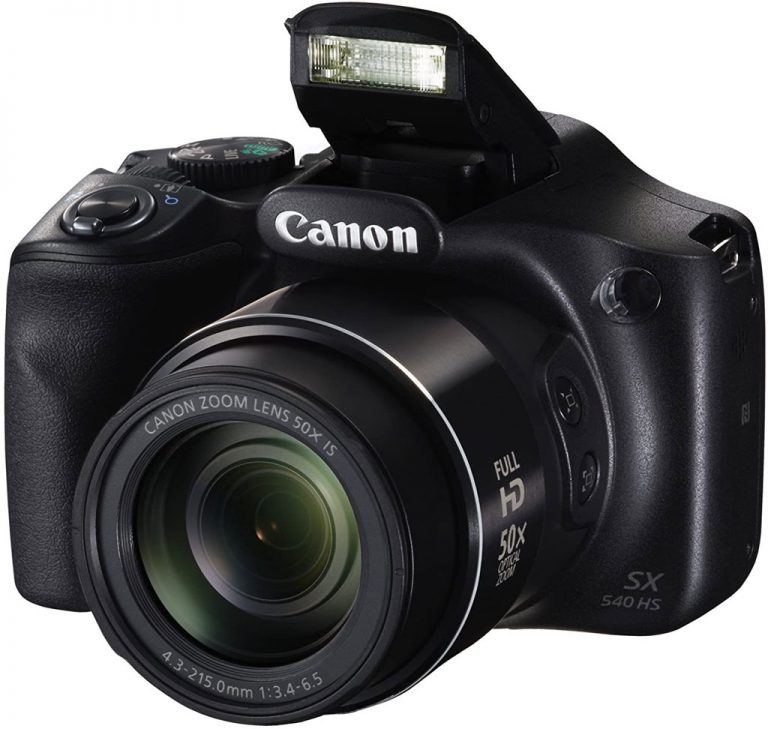 While we are on the list of the best point and shoot cameras that you can buy, Canon PowerShot SX540 has been on the wishlist of many aspiring photographers. It has a 50x optical zoom along with an image stabilizer to get outstanding optical performance.
If you are looking for a camera to capture memories of the events and vacations of your family, you will surely be amused by the Hybrid Auto, which lets you record up to 4 seconds before each image is captured. Further, it automatically combines each clip and still it into a quick recap of the day.
Moreover, you can capture video with 1080p Full HD videos at 60p. Other than this, for sharing the images you can use Bluetooth, wi-fi, or the Canon sync smartphone.
Bonus Read
For an ad on I'd also like to recommend you leverage photo editing and product image retouching services if you're an eCommerce product photographer or an online business owner. Editing your images makes them look more polished, and professional, and helps you attract more viewers/customers.
Services like colour correction, 3D ghost mannequin techniques, and de-wrinkling of clothes are highly used in the eCommerce and photography businesses to enhance the appeal of the images while maintaining originality.
With this, I conclude the list of the best point and shoot cameras that you can buy in 2023. All the above-mentioned cameras are outranking each other in one way or the other. Hence, it is very important for you to know your needs, from the best point and shoot cameras.