5 Best Photography Speedlight Or Flash Guns Every Photographer Should Use
Updated on October 31, 2022 in
Photography
by
Alifiya Mustafa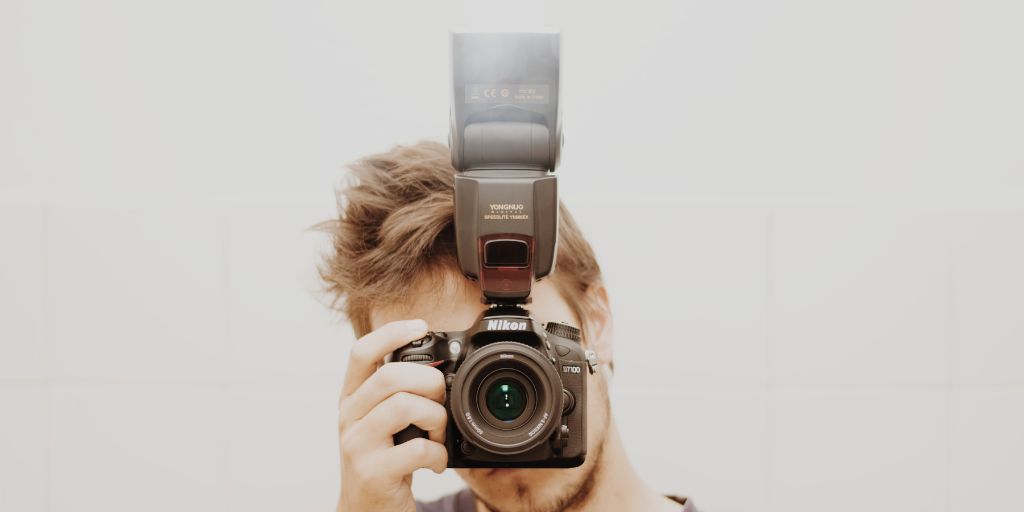 Photography Speedlight AKA Flash gun is one of the brightest and most powerful photography lighting equipment. It produces a bright burst of light that evenly illuminates the subject.
A Speedlight or a Flash gun is different from a regular flash since it is more compact and portable. The multiple LED lights in regular flash can be powered with batteries or AC. Whereas, the Speedlight is only powered by AA batteries.
Finding the best photography Speedlight can be tough. Therefore, to make it easier for you, I've shortlisted these 5 best photography Speedlights or Flash guns that every photographer should use.
5 Best Photography Speedlight Or 'Flash Gun'
Canon Speedlite 600EX II-RT offers a massive power rating of GN 60m. This Speedlight boasts advanced features and amazing weather-sealing technology making it perfect for traveling and outdoors.
The motorized zoom covers the range of 20mm to 200mm and the use of wireless master facilities lets you work in the 30m range. It swivels a complete 180 degrees in both directions offering you a complete view of the scene.
Compared to its previous model, the Mark II is cooler and allows 50% more flashes while shooting continuously.
Canon Speedlite 470EX-AI has a fast recycling time and offers a power rating of GN 43m. It has good TTL metering accuracy that never lets you go wrong.
This photography Speedlight supports Radio Frequency (RF) to allow you to work in a wide range of 10m-30m. The motorized 24-105mm zoom head respectively offers 150-180 degrees swivel, both left and right.
The simplified controls and budget-friendly price make this flash gun perfect for professionals as well as beginners. It is powered by AA batteries that produce powerful flash, high-speed sync, and rear curtain flash modes.
Neewer TT560 Flash Speedlite is the most affordable flash gun on our list making it perfect for beginners to start with professional lighting equipment. This photography Speedlight is compatible with most digital camera brands like Nikon, Canon, Pentax, Panasonic, Olympus, and more.
It has built-in bounce cards and wide-angle abilities to let you illuminate a wide area. One of the coolest features of this Speedlight is the Slave mode which is usually only found in expensive Speedlights.
The Slave Mode allows you to automatically off your flash when it detects another flash set off, offering you extra light and brightness.
Though the absence of wireless capabilities and no LCD screen may disappoint the pros, it's great for entry-level photographers.
Nikon SB-700 AF Speedlight Flash offers a hot shoe, wireless operation, and wireless flash controls. The flash of the photography Speedlight can be used both vertically and horizontally and the recycling time is bound to impress you.
If you're a professional photographer, you'll love this flash gun for its wireless operations, effective iTTL flash control, and amazing built quality for indoor and outdoor photography.
This great feature automatically coordinates with the camera and produces just the right amount of light. Because of this, you'll want to use it in events, huge outdoor areas, and under varying conditions.
The perfect 90 degrees of tilt and 360 degrees of rotation make this Speedlight excellent for portraits and landscape photography. Given the price, features, and built quality, it's the best Speedlight for Nikon.
Godox V1 is the perfect third-part photography Speedlight for Sony, Nikon, Canon, and more. Doesn't matter if you have a mirrorless, DSLR, or compact camera, as long as you have this versatile flash gun, you're ready for your flash photography.
This Speedlight offers a stable color temperature at 5600K to 200K. The 28 to 105mm zooming head features manual and automatic control with 120+ degree tilt and 330 degrees rotation.
The quick 1.5 seconds recycling time, full 480 power flashes, and quick 1/300 to 1/20,000s flash durations also make it a great deal for your lighting kit. Additionally, you get a hot shoe foot clamp, 10-level SMD LED modeling lamp, instant autofocus assist lamp, backlit matrix LCD, and digitally marked multipurpose buttons for faster navigation.
Bonus Read
Add the best and right photography Seppdlight in your photography kit. These Flash guns are excellent for every photography style, and budget, and use to make your photos look professional and attractive.
Attract more eyes and look more professional with PixelPhant's professional product photo editing services.
Test our color correction, shadow adding, photo retouching, and background removal service for free 👇.
Beautiful product images across your website.
Background Removal, Clipping Path, Color Correction, Cropping & Resize, Retouching, adding Shadows, and more.

Try PixelPhant for free
No Card Details Required