15 Best Photography Books You Must Read For Inspiration And Knowledge
Updated on February 6, 2023 in
Photography
by
Alifiya Mustafa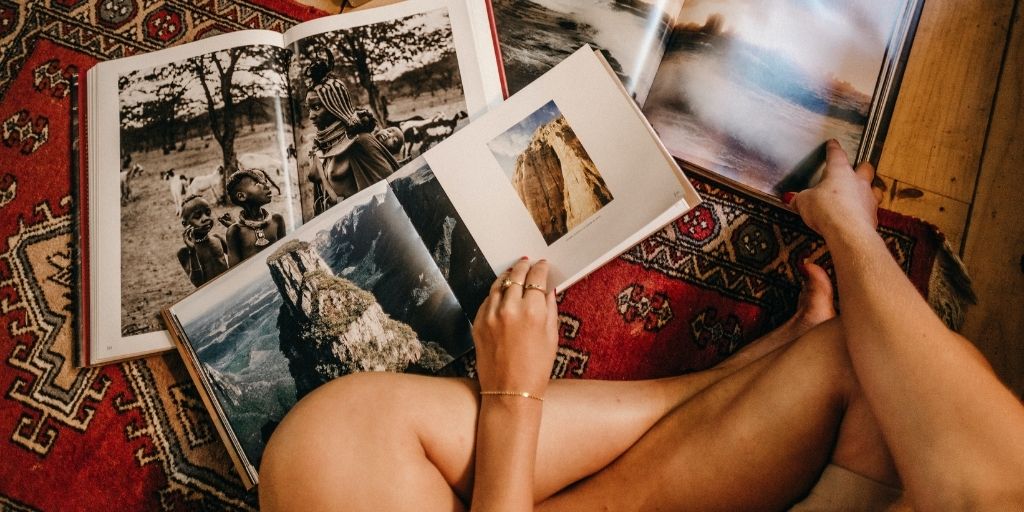 "A Room With No Books is Like a Body With No Soul" – says Cicero, and I agree. Books are like the gateway that leads you to knowledge, wisdom, revelation, and influence each mind in a way that enlightens the inner light.
Doesn't matter if you are a student, professional, homemaker, or just a keen reader, the books are only gonna give you a better version of yourself. For me personally, being a professional photo editor, the photography books have inspired me better than any other genre.
After going through the pages, I believe that there are some photography books that every photographer, editor, photojournalist, and even every reader must-read. These books will give you a better perception and introduce you to a whole different world of photography where only exceptional artworks rule.
I have listed the 15 most renowned and best photography books in this article that are a must-read before you die or give up on your skills. So let's dive in!
15 Best photography Books
1. Understanding Exposure – Bryan Peterson
Understanding Exposure has been teaching photography skills to photographers from generations in a way that demystifies the complicated concepts of exposure in photography.
Bryan Peterson himself is a photographer and founder of the online photography school Perfect Picture School. So, we can say that the Guru knows better!
The book explains the basics of light, shutter speed, and aperture and how they influence one another. Understanding Exposure also shows you how to get or eliminate the sharpness and contrast and freeze action while exploring filters, flash, and light along with the best meter readings.
This revised edition is jam-packed with all new images, expanded sections on flash, secrets of using colored gels, and advice for shooting star trails that make this book the number one among the best photography books.
2. Read this If You Want to Take Great Photographs – Henry Carroll
The author said it right – read it if you want to take great photos. This jargon-free, tech-free photography book is ideal for an easy understanding of how to master capturing all areas of photography places including landscapes, cityscapes, interiors, and architecture.
Whether you are a professional or an amateur this book is going to reveal you all the secrets about essential techniques and demystify the artwork of acclaimed photographers.
The book talks about practicality and lets you capture exceptional photos that do not rely on what camera you are using. It is divided into 5 sections and gives you a complete insight into composition techniques, exposure, light, lenses, and the art of seeing and evaluating.
You will also get to understand the perceptions and teachings of the 50 best photographers that this photography book features to give you a complete dose of enhanced knowledge.
3. The Photographer's Eye – Michael Freeman
This is one of those photography books that doesn't only revolve around the 'How-tos' but also tries to show you a different angle that a photographer should possess that is – as the book says – Composition and Design.
Since its publication in 2007, the book has proven its significance for modern photographers that teaches how to see the potential for a strong picture, then to organize the graphic elements into an effective, captivating composition. This has always been one of the critical skills in making photos more breath-taking.
With every flick of the page, you will be more impressed and convinced with the work of Michael Freeman. You'll realize how every word fits perfectly with the correspondence of the images.
The aim of the book is to make every photographer well-equipped with the knowledge, skills, and other intangible factors that makes a photographer best in his/her field. The book greatly deserves to be in the top 3 for the best photography books.
4. Best Business Practices for Photographers – John Harrington
Unlike other photography books, this book is going to teach you not just how to capture the photos that give you a sense of fulfillment and satisfaction but also going to make you savvy in your niche. It is not here to teach you how to earn money by selling your skills but is rather going to show you how you can excel in different areas of the business.
It builds your professional quality in terms of handling clients, negotiating contracts, and running business operations efficiently. You will be able to cover all the aspects of the photography career in the single read of this book.
If you are a budding professional or running a successful photography business for the past 20 years, this photography book is here to make you better in what you do.
5. Magnum Contact Sheets – Kristen Lubben
Magnum Contact Sheets unveils the story behind the creative techniques, strategies, and post-production methods used in the world's most iconic photos.
Every selection and its relevant article is chosen by a Magnum photographer which makes it a classic that never goes wrong.
The book questions the aspects that contributed to the final outcome of the photos. It questions the photographers' perception, workflow, methods, timings, and everything that involved due to which the shot was made possible.
Events, places, and people from more than 70 years of history are contained in Magnum's Contact Sheets making it a must-read photography book before you leave this globe.
Also Read: Composition Techniques In Photography To Improve Your Photos.
6. The Hot Shoe Diaries – Joe McNally
With the experience of more than 30 years in photography and after having worked with National Geography, Time, Life, and Sports Illustrated – Joe McNally definitely knows about light and lenses.
The book provides you with the lighting solutions to capture some excellent and worthy photographs. The author shares his own experience and the techniques that he uses that have supported him throughout.
This is one of the best photography books that will take you to the parts that are sometimes funny, sometimes serious but always fascinating. You will be able to learn the better use of small flashes and camera handling.
7. The Moment It Clicks – Joe McNally
Again another masterpiece by Joe McNally in my list of the best photography books that is going to hit you with no non-sense insights but rich, stunning images and elegant layout of the photography secrets that provide priceless training. The book is one rare, best-of-breed kind.
What makes this photography book so fascinating is the "learning trio" where (1) Joe narrows the concept down to one brief sentence. Then, he shares one of those hard-earned tricks of the industry that you only get from spending a lifetime behind the lens. Then, (2) on the facing page is one of Joe's breath-taking clicks that perfectly illustrates the technique. And (3) you get the story behind how that shot was taken, including which equipment he used (lens, f/stop, lighting, accessories, etc.), along with the challenges that type of project brings, and how to set up a shot which is exceptional and of your own.
The book is great to inspire you, challenge you, question what you thought was best, and get something done that you thought was impossible in the world of photography.
This photography book is the revised version of The Art of Photography published in 1994. With more than 100 vivid photos in black & white and in color along with many charts, graphs, and tables, the book is perfect for every level photographer.
The updated version of the book is well-equipped with the 'how-tos' of photography and it digs deep into technical, aesthetic, philosophical, and creative aspects of the art, investigating elements of photography.
With being in the many lists of must-read and the best photography books, the book has been teaching photographers for generations. It has been refined for the past 35 years and has evolved and grown into an invaluable photography reference that is going to live for years to come.
Owning this photography book can be one of the most precious resources for your career and passion.
9. Fotografia Basica – Michael Langford
Among other photography books, this book answers every question that starts with how and makes you a better photographer. It teaches you how images are formed and how to control what you shoot, the best digital cameras and lens type for your work. It educates you about the principles & equipment of lighting, how to organize the picture and measure exposure, edit, organize and store digital images, print, finish and present your photographs, and even how to get your work flourish.
The fundamentals of photography are explained using diagrams which makes the book more engaging. The revised edition has been fully updated to reflect dynamic changes in the industry.
Fotografia Basica is an essential purchase, both for new photographers as an introduction and for established photographers as a priceless reference work in the form of photography books.
10. Light Science and Magic – Fil Hunter, Paul Fuqua, and Steven Biver
Light Science and Magic revolve around the theory of principles and nature of light with tips, examples, and guides for practical implication.
The topic of light in the photography business never goes out of style despite the introduction of advanced lighting equipment, smart cameras, and high-tech tools. The topic of light remains the uncontrollable aspect for photographers as it never works the exact same way we want.
The books help to understand this aspect and guide you in steps to help you light the most arduous subjects like glass, metal, liquids, and extreme surfaces.
Mastering light can dramatically and drastically improve your photos along with your efficiency, and this book is among the best photography books to replenish your ideas regarding it.
Also Read: Top sites For Selling Photos in 2023
11. 50 Portraits – Gregory Heisler
This photography book is beautifully written and executes the ways that are understandable, easily applicable, and substantially effective.
Gregory Heisler, being the most renowned and respectable photography practitioner, shares 50 incredible portraits of celebrities, world leaders, and athletes along with fascinating, inspiring, and funny stories about how the photos were taken.
The book offers not only a gorgeous collection of both black & white and color portraits but an engrossing look at the rarely seen art of a master photographer at work. It is the most unique book to explore, unlike any other photography book.
12. The Photographer's Mind – Michael Freeman
Photographers do not click what's out there but what's inside their minds. Most of the time, it's not the camera or the location that makes a photo exceptional, it is actually how the photographer uses the scene and the camera to capture the moment.
To organize this magnificent and ambitious topic, Michael divides his subject into three broad categories – intent, style, and process – and then further breaks these areas down into smaller component parts in his photography books.
The book is thickened with heavy and useful subjects like balance, sharpness, contrast, color, shape, and arrangement. These matters are supported with helpful illustrations, photos, and sidebars that contain dense information.
It becomes one of the must read photography books as he also uses multiple photographs, graphic representations, and even a Van Gogh painting, through which he describes how balance can create heart-touching artworks.
13. Picture Perfect Posing – Roberto Valenzuela
Photographer, writer, and educator, Roberto uses creative methods to teach difficult concepts of photography to photographers of all skill levels. This photography book really brings out the art of posing in an extremely systematic manner. What I like, is that he has chosen good and bad examples from his own work, and this is rare in a photographer and their photography books.
The clear breakdown of the various parts of the body, synthesizing everything together, and illustrating dynamics make the book a joy to read and easy to follow. This is a great reference book as well.
Rather than just showing page after page of poses–like most posing books–Roberto actually breaks down the concept of posing by examining the anatomy, starting with the core foundation: the spinal cord and neck. Starting from there, Roberto discusses every component of what makes a pose work and fail. the position of the model's hands, neck, and facing direction all depends upon the kind of shot the photographer has in mind.
Picture Perfect Posing is the best photography book for photographers to learn how posing truly works, and how they can learn to direct the exact pose they need for the shot.
14. Studio Anywhere – Nick Fancher
Why Nick can say better about building a studio anywhere is because he has had the best of its experience. When he was a young photographer, he didn't have enough money to rent a studio and wasn't familiar with all the locations around his model's house. So what he did was that he started shooting in the model's living spaces.
Each location was different from the other, sometimes too dark, too bright, too narrow, or too spacious. All this forced him into thinking outside the box. His situation inspired him to write this book so that he could convey to the photographers that a lot more can be achieved with little.
In his photography book, he has highlighted how portable gear, small light, a bucket full of photography basics, and a colossal of imagination can give birth to a million possibilities.
If you are struggling with your just good enough DSLR and the only available space left for you to shoot is your garage, abandoned office, conference hall, or an under-construction basement, then "Studio Anywhere" is your inspiring buddy.
This photography book focuses on how you can turn any space into a professional studio by giving knowledge about lighting, angles, space, and the post-production workflow.
15. Tony Northrup's How to Create Stunning Digital Photography – Anthony Justin Northrup
This photography book is an eBook that takes you around the world through an inexpensive video series that runs for 9+ hours. Once purchased, you can become part of the FB group of the reader and can post questions and get answers directly from Tony and Chelsea.
The book is updated regularly with new videos that cover the latest trends and techniques which you can get after paying a minimum additional fee.
The videos help you to get a better understanding of the composition, shutter speed, aperture, depth of field, natural flash troubleshooting, and a wide array of photography types and skills that the photography niche has to offer.
Closing the Book!
Just like every industry, photographers also need complete knowledge to beat the competition and become masters in what they do. To serve this purpose, these photography books are the ideal choice to find a path and get inspired.
The best photography books that this article showcases hold equal importance for each book. I prefer, if possible, one requires to read every book to clear the concepts, myths, and learn new and unique techniques to improve every time.
If you wish to learn more about eCommerce, product photography, Product photo editing, product image retouching, and how to grow online, subscribe to the PixelPhant email newsletter below.
Beautiful product images across your website.
Background Removal, Clipping Path, Color Correction, Cropping & Resize, Retouching, adding Shadows, and more.

Try PixelPhant for free
No Card Details Required