You need to capture the attention!
It feels like the whole world is online, double-tapping, sharing, and commenting on all the photos on the screens. To stand out from all the "regular" photos, you shall take the help of the best photo editing apps out there.
From a regular Instagram user to a professional photographer, everyone wishes to make their photos look the best. To make sure your photo wall looks stunning, consistent,t and attractive we have listed down the 15 best photo editing apps for you.
From free to paid, Android to iOS, and even the PC. We have covered Apps and software for every particular need that you wish to fulfil when it comes to editing. Without any delay, let's hop on to learn about the 15 best photo editing apps that you can use to enhance your photos.
Best Photo Editing Apps For Android, iOS, and PC
1. Snapseed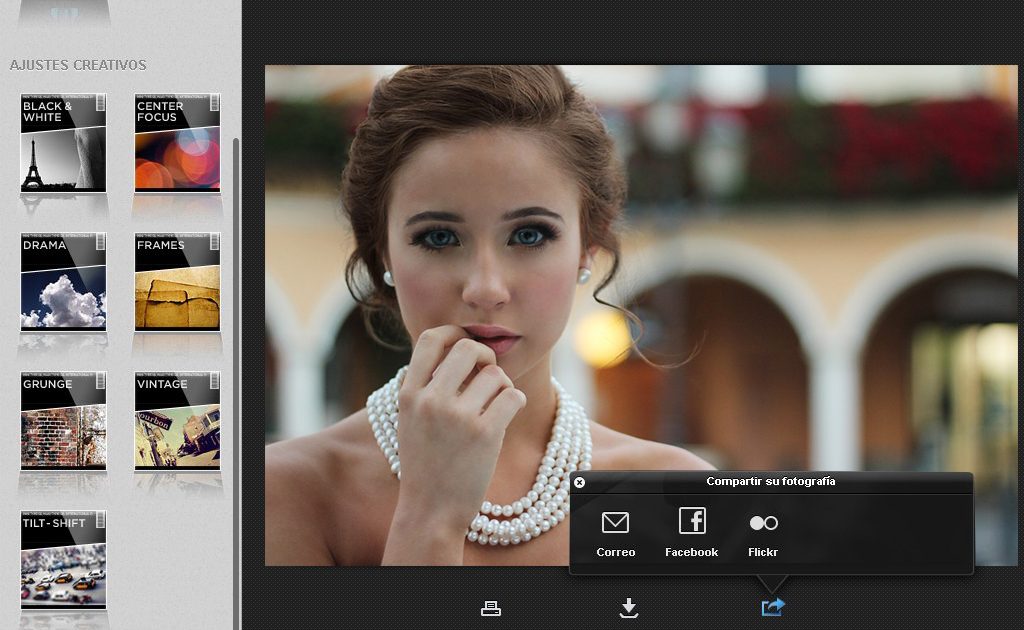 Snapseed is the easiest to use, professional and among the best photo editing apps for Android and iOS. Made by Google, Snapseed is a Free app for photo editing that you use to edit your photos in whatever ways you want.
In addition, with the recent updates, Snapseed even remembers the last edit, allowing you to maintain a common theme in all your photos. Moreover, you get presets that you can use for quick edits.
In the tools option, you will find advanced features such as curves, highlights, expansion, light, and much more. There is the potential of high-end editing if you have a little knowledge of photo editing. Even if you are a beginner you can tweak your photos and undo or even restart the editing from the beginning.
Best Features:
Dark theme mode
Free for both Android and iOS
Advance retouching features
More than 20 tools to help you edit the picture
Multiple presets for quick editing
Cost:
Apps:
2. Gimp
Gimp is a Free, professional photo editing software for PC that you can use on your computers. Moreover, it is among the best photo editing apps as an alternative Photoshop-priced version.
In the beginning, we would suggest you become familiar with the interface. You will surely explore really handy features such as layers, channels, masks, filters, etc. without any of the hefty price tags.
The only drawback Gimp has when compared to Photoshop is that it misses out on a few of the strongest features of product photo editing.
Best Features:
Customizable interface
Image enhancement
Retouching
Multiple file format and more
Cost:
4. Adobe Lightroom
If you are in search of dynamic photo editing software for beginners and advance including a laser-sharp focus on image editing for creating hundreds or thousands of files mainly the RAW files from DSLR and mirrorless cameras — then Adobe Lightroom is one of the best photo editing apps for you.
The app is fully created with professional photographers in mind, it provides retouching options in a cleaner, more concerned about the interface than Photoshop.
You have to adjust your full-resolution shots and then have both your originals and edits back up to the cloud. It works for you to easily get organized with the most searchable keywords that are automatically enforced without any kind of hassle related to tagging.
In addition, this app allows you to readily share and showcase your photos in fun ways.
Best Features:
Access and restore deleted images
Batch editing (Android)
Import and playback videos and more
Apps:
5. VSCO
When it comes to varied filters, VSCO is practically unmatched by any other competitors. It's a free app that has a pack of punch offering a collection of filters. VSCO has also a bluster of different editing tools that offer quick and easy image modification.
You can ensure yourself as it does not provide the quality with the same as any of the desktop app but it is a faster and user-friendly app for photo editing. Moreover, you can't beat free.
The app perfectly suits your in-context product photography images as it can deliver different 'looks' such as vintage, sepia, warm, etc. with so much ease.
Cost:
Apps:
6. Inshot
Another popular app for all mobile users is Inshot. Firstly, Firstly, it is free photo editing apps for Android and iOS. You can add text, filter, effect, and much more to your photo with the help of an easy-to-use interface.
In addition to this, collage making with the help of Inshot is super easy. You can just import your photos, choose the style of your college, and tweak it accordingly. Inshot also allows you to choose the canvas for your work.
This means you can pre-select the places where your photo will be uploaded, such as Instagram feed, insta-stories, Facebook, etc. You can even edit the small videos and add music to enhance your feed.
Best Features:
Simple Interface
Free for both OS
Easy Collage making
Various filters to ease your work
Even a good option for video editing
Cost: Free
Apps:
7. Adobe Photoshop Express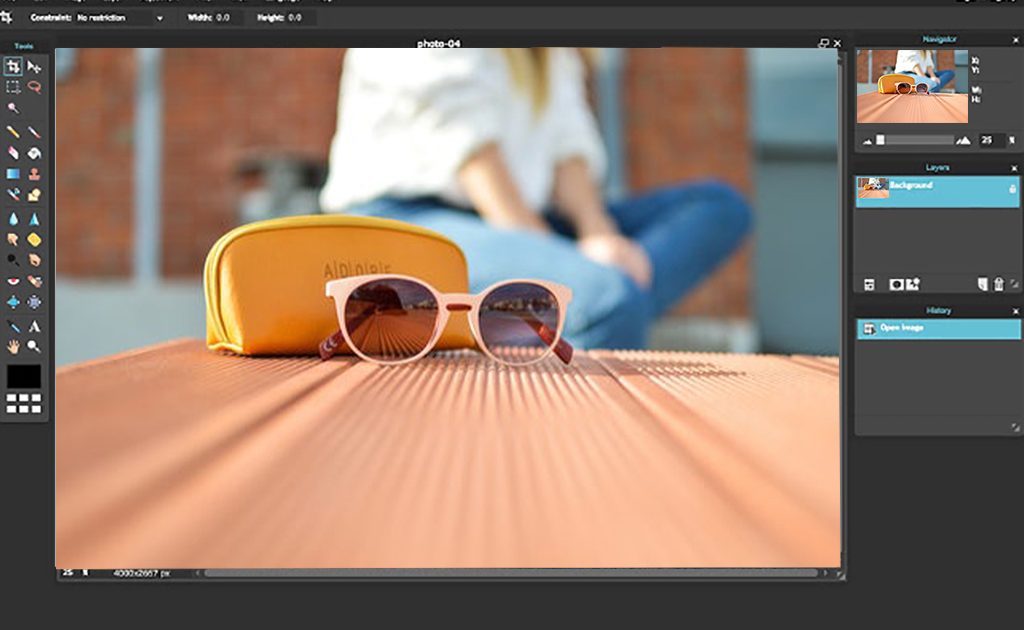 If you are not aware, Adobe Photoshop Express is among the best photo editing apps for getting pro-level results in photo editing. You can get it for both PC as well as mobile, but to explore the best out of it, you may use the desktop version.
Firstly, you may find photoshop a bit difficult to use. But with time when you get through some of the online courses, you shall use it to its full potential.
Used by experts all over the world, Photoshop is among the best photo editing apps for Android and iOS, that you can find right now in the market.
Best Features:
It's easy to navigate
Consist of every tool that you may need
Easy photo sharing options
Supports both RAW and TIFF file support
Cost:
Apps:
8. Prisma
If you wish to get your image painted by renowned artists such as Picasso, Munch, or even Salvador Dali himself Prisma is among the best photo editing apps for you. It comes with one-touch filters, making it easy to use for beginners.
In addition to these famous artistry names, you get over 300 filters to choose from. Prisma is one of the best photo editing apps for IOS and android. With this app, you can make your pictures look more artistic and attractive.
Best Features:
Hundred of styles
Art filters
Community to share creations
image enhancement tools and more
Cost (as of Sep. 2019):
Apps:
9. Be Funky
If you wish that image editing would have been simpler, BeFunky is here for you to do the editing with perfection. With it, you can edit your photos very easily and according to the way you love them.
Starting from the necessary editing tools like crop, resize, and exposure to the more unique effects such as Cartoonizer, Digital Art, and Enhance DLX, it's beyond easy to create beautiful photos.
Moreover, you can use BeFunky to add a bit of extra elegance to your images with many of the tailored-up vector icons and the graphic paves.
If not said before, BeFunky is among the best photo editing apps for Android & iOS, that you can use to make your image look funkier for all your social media posts.
Best Features:
Crop
Resize
Transparent background
Retouch
Collage maker
Stock images
Vector graphics and more
Cost:
Apps:
10. Adobe Photo Fix
Among the best photo editing apps, another Adobe product is Adobe Photo Fix. Unlike usual photo editing apps with filters and other cool features, this is focused on enhancement.
Best used to edit portraits and simpler photos and to remove any unwanted spots in the image. The reason it is among the best photo editing apps is the auto facial register. It registers every subject in the image and delivers the best output. This is one of the best photo editing apps for Android & iOS.
However, the most promising feature of this app is its Liquify section that lets you manipulate an image in whichever way you wish to. Moreover, you can even share an image with photoshop if you have access to a creative cloud.
Best Features:
easy image retouching and restoration
Comes with Liquify section
Best for portrait editing
Precise editing app
Cost: Free for both iOS and Android
Apps:
11. Enlight Photofox
Enlight Photofox is among the best photo editing apps that you can use to again get an artistic look. Unfortunately, this amazing app is iOS only as it gives a great opportunity to the photo editor.
Among the top features within this app, you can blend two distinct images and make them look more dramatic. In the free version, this app allows you to edit with the two layers and create amazing designs.
In addition, if you wish to add extra layers, you can have to opt for the premium plan of the Enlight Fox.
Best Features:
A pro-level image editing tool
Advance layer options
Comes with amazing filters
Easy to use
Cost:
Apps:
12. Touch Retouch
Touch Retouch is among the best photo editing apps due to its easy blemish removing features. We have pictures with amazing scenes, that would have been even better if a pole, wire, or an unexpected bird wouldn't have been there.
To get rid of these unwanted elements of the photo you can use Touch Retouch. It is among the best photo editing apps for Android and iOS users.
Best Features:
Remove unwanted objects
Photo retouching in a click
Crop and edit photos
Easy color correction
Cost: $1.99
Apps:
13. Canva
Distinctly, Canva is an app used by people with a non-designer background. But in saying that, Canva is among the best photo editing apps if you wish to edit your photos for banners, stories, websites, and much more.
It has come with a pre-set dimension for possibly everything you may need. But in case you may require a distinct dimension you can set it. In addition to all this, you get templates that you easily edit according to your needs. Also, designing elements such as free stock photos and videos are available in it.
If you are a marketer or beginning your journey in photo editing and design Canva is among the best photo editing apps for you.
Best Features:
Very easy to use
Various templated for each dimension
Availability of free stock photos and footage
Great for team usage
Cost:
Apps:
14. Pixelmator
Pixelmator is a great app for the ones who are in search of an affordable photoshop alternative. Pixelmator is easier to use than GIMP and is among the best photo editing apps you can use against Photoshop. There is almost nothing that Pixelmator can't do.
Pixelmator Pro is one of the image editors designed to get the most dynamic image. The editing tools give a professional touch to images and can be accessible to everyone.
With a vast collection of tools for editing and retouching images, getting the graphic designs done is important. It also offers painting, retouching vector graphics, and adding dazzling effects, then it is the perfect image editor you'll need.
Best Features:
Retouching
Color adjustment
Reshaping
Styles
Text
Effects and more
Cost:
Apps:
15. Pixlr
Pixlr is among the best photo editing apps for Android & iOS, that is free and also comes with various features that not every app includes.
An easy to use app, Pixlr comes with almost every feature that you want. Among the top, you can use the Pixlr top to easily remove the background, add layers to edit and make your photo look stunning.
Moreover, the app is very lightweight, which won't take up excess storage and even make the editing faster. If you wish to learn and edit your photos, Pixlr is among the best photo editing apps that you may use.
Best Features:
Free effects
Overly and layer features
Advance background removal features
Auto fix
Double exposure feature
Cost:
What's next!
As you finally go through this amazing list of the 15 best photo editing apps that can help you get the best images for yourself, we hope you get the best results you want. Moreover, if you are a professional who is looking for the best photo editing apps, you may contact Pixel Phant.
As discussed in the list of best photo editing apps for Android & iOS, you can send in your product image and get them edited by professionals themselves. You may also check for Pixelphant which provides one of the best eCommerce product photo editing services.
If you wish to learn more about eCommerce, product photography, Product photo retouching, and how to grow online, subscribe to the PixelPhant email newsletter below.