15 Best Online Shopping Sites In Australia You'd Love To Shop From
Updated on October 31, 2022 in
Ecommerce
by
Alifiya Mustafa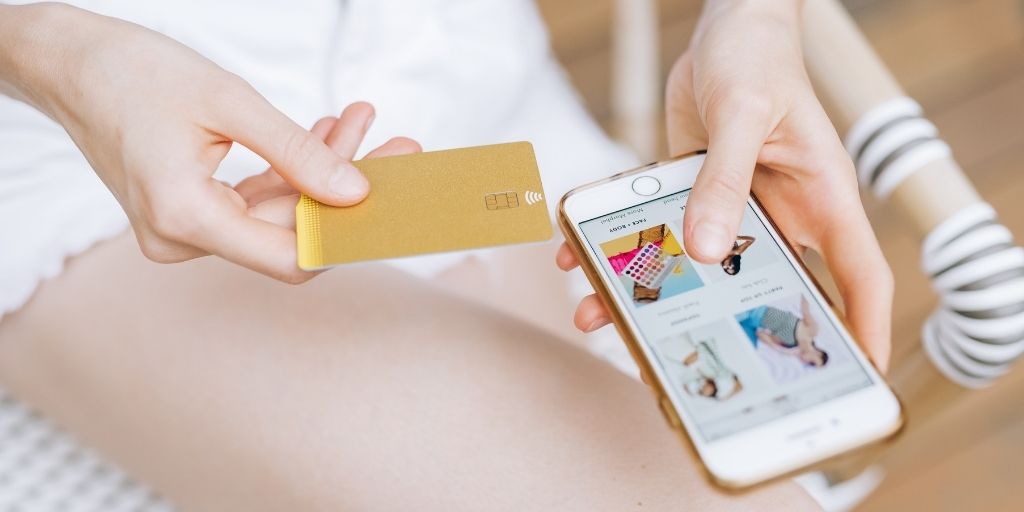 When we talk about Australia and Fashion, only one thing comes to our mind – Elegance.
Australia has contributed a lot to the fashion industry. Be it in terms of great fashion designers or some of the best online shopping sites in Australia, the place has been greatly in love with fashion.
And today, I am here to talk about such 15 best online shopping sites in Australia that you must shop from. The best part? Some of these Australian shopping sites also provide shipping worldwide.
So, even if you do not live in Australia, you can always get your hands on their best quality products, great offers, and exceptional customers service.
So, let's begin shopping!
5 Best Online Clothing & Accessory Shops in Australia
1. THE ICONIC
THE ICONIC is an amazing online retail shop based in Sydney, Australia. This online shopping site in Australia is known for its stylish collection of sportswear and fashion for men, women, and kids.
It deserves to be one of your best shopping sites in Australia to shop from since it has everything in one place. From clothing to footwear, accessories, home essentials, toys, and more.
THE ICONIC offers a wide selection of more than twenty thousand different products and deals with quality and commitment to serve the best.
2. Boohoo
Boohoo is another name for trendy, fashionable, and sophisticated. If you're a woman and if you're looking for something chic yet trendy, then shop at Boohoo.
Though Boohoo is a UK-based online retail store, it is still among the best online shopping sites in Australia. This place is a haven for girls since the brand is exclusively dedicated to serving women with high fashion.
If you're living in Australia and trying to get your hands on something that is trending worldwide, then Boohoo must be the place for you.
3. Forever New
The name justifies the brand, Forever New. this online shopping site in Australia regularly introduces a unique blend of feminine silhouettes, seasonal trends, and fine detailing.
Feel forever new with effortless, chic, and timeless pieces this Melbourne-based online fashion store has to offer. Every fashion piece by Forever New is crafted in Australia and delivered worldwide.
There are high chances that you might already be having an item from this beautiful store hanging in your closet. If not, then it's time to fill it with the best fashion pieces you can ever have.
4. SIR The Label
SIR the Label takes pride in being environmentally conscious and transparent towards its partners and customers. Along with having such morals and values, SIR The Label is also one of the best Australian online shopping sites to shop from.
This fashion store has some great pieces to deliver to your doorstep. It deals in fast fashion, modern and trendy clothes, and high-quality materials for men and women.
The chances are, if you land on this online shopping site in Australia once, you are not likely to leave without making a purchase. For the office, for swimming, for casual get-togethers, there's something for every event and every person.
5. Net-A-Porter
This online shopping site in Australia is here to bring to you the most incredible fashion brands like Balenciaga, Gucci, Prada, Chloe, and more to the most incredible women.
People are crazy about this premier luxury fashion destination. Net-A-Porter delivers high-quality fashion to more than 170 countries and with monthly traffic of 6 million, their service can't be anything but polished and precise.
The brand introduces new arrivals on the shopping site three times every week. So, you are never behind the trend, fashion, or class.
5 Best Online Makeup & Skincare Shops in Australia
1. Adore Beauty
Adore Beauty is Australia's first Cosmetics and beauty products retailer to sell exclusively online. This Australian brand is meant for Australians looking the online shopping sites in Australia to buy makeup and skincare.
This wonderful Australian brand has to offer everything from makeup to skincare to wellness. The website is beautifully designed with pleasant aesthetics and has to offer the best-quality beauty products from the most popular brands like Avene, Calvin Klein, Balenciaga, and more. If your budget restrains you from going prime, it has over 200+ sophisticated brands to match all your beauty and wellness needs.
Adore Beauty also has some amazing products of its own that include beauty tools, utility pouches, etc. of high-quality and best prices. If you live in Australia, then this is among the must-visit online shopping sites in Australia.
2. Sephora
What can you think of when it comes to beauty products? Cosmetics, haircare, skincare, nail color, fragrance, bath and body, beauty tools, lotions, cleansers? Well, Sephora got it all.
Get everything in one place from the best brands at reasonable prices. Sephora is one of the best online shopping sites in Australia to shop for makeup and skincare.
It is a French multinational online retailer that is loved globally including in Australia. You can totally rely on the brand for the best quality since it has been gaining experience in the beauty industry since the 1970s.
The brand has more than 2700 stores in 35 different countries. So yes, buying from this online shopping site in Australia is pretty much the best place to shop online in Australia.
3. Care To Beauty
As the name suggests, Care To Beauty offers a wide variety of products for your care and your beauty. Don't think it's just about makeup and skincare, you can also buy supplements, oral care, and baby products.
It is a one-stop-shop for all the members of your family. From drugstore products to individual brands, this online shopping site in Australia is dedicated to fulfilling all your wellness and beauty needs.
4. Oz Hair and Beauty
Oz Hair & Beauty emerged from the heart of Australia – Sydney. It is the marvelous result of the passion of the hairdresser in Rockdale, Elio Nappa. Elio's passion for hairdressing and incredible customer service gave birth to OZ Hair in 1986.
Since then, it was clear that his passion was the foundation of the huge family business as it exists today. Since then, multiple salons were opened, and in 2012 Anthony Nappa made sure to expand his father's business with an online presence. Thus, OZ Hair & Beauty was born becoming one of the best online shopping sites in Australia.
It offers premium-quality hair and beauty products along with its ever thriving, premium customer service. It is one of the best online shopping sites in Australia.
I believe, there could be no better Australian online shopping site than the one that is born in Australia, for Australians, and run by the same Australian family who built it.
5. Chemist Direct
Chemist Direct is the pharmacy at your home – even better? At your fingertips. It is a true one-stop shop for your whole family's needs and even your dog's!
Every product that you can imagine from a pharmacy, a drugstore, or a cosmetic shop, Chemist Direct has to offer it.
This online shopping site in Australia offers beauty products, skincare, fitness, weight-loss, and weight-management products, medicines, first-aid items, maternity products, home products, pet essentials, vitamins, nutrients, and supplements, and much more.
This is another UK-based online shopping site that is becoming Australia's leading online discount pharmacy. With offering so many things in one place for all your needs, Chemist Direct deserves to be on the list of the best online shopping sites in Australia.
5 Best Online Department Shops in Australia
eBay is not just the number one online shopping site in Australia as a marketplace, but throughout the world. It's the best place to buy and sell almost everything (that's legal).
If you're hunting for a place to find things first, find all kinds of things, and pay the right price, then this is one of the best online shopping sites in Australia to rely upon.
2. Amazon Australia
Fast shipping, easy returns, flexible customer policies, best prices, and excellent customer service, all can be made available only at one place, Amazon. In a nutshell, you can never go wrong when buying from Amazon and that's what makes it one of the most popular online shopping sites in Australia.
3. Myer
Founded in 1900, Myer is an online Australian departmental store. It ships all over Australian states and also Australia's two self-governing territories.
Like every departmental store, this Australian online shopping site offers products of all categories like for men, women, kids, home, beauty, sport, etc.
If you're an Australian, you might have spotted multiple Myer's stores in Australia and the brand is also here to streamline your shopping experience by being available on your mobile 24/7.
So, for Australia, even before there was an Amazon or eBay, Myer's been serving Australians with quality, dedication, and promise of fulfillment.
4. Catch
Clothing, backpacks, school essentials, home essentials, food, condiments, toys, and everything else you want to fill your home with, Catch has it. The Catch is the place where Australians start their shopping journey – that's what the company says as well.
And as the matter of fact, it's true. The Catch is indeed among the best online shopping sites in Australia. The place is known to offer essential products at discounted prices, helpful customer support, and fast delivery.
This online shopping site in Australia is Australia's favorite and there's no way for the website to not be a part of any such lists for the best online departmental stores in Australia.
5. Target
Target is a huge departmental store chain formerly known as Lindsay's. The store trades in clothing, home products, beauty, toys, electronics, books, etc. offline and online.
This online shopping site in Australia is everything you can ask for. The quality of the products as well their service is remarkable. The website is also one of the best online shopping sites in the US.
The website is best known for its same-day delivery options, mild prices, and seamless customer experience.
Bonus Read
From high-fashion to affordable products, this list of the best online shopping sites in Australia covers all kinds of online shopping stores you may ever need.
I hope these beautiful Australian online shopping sites will end up being your all-time favorites.
If you wish to learn more about fashion, eCommerce, photography, and more, then subscribe to our newsletter.
Also, if you are a professional photographer or an eCommerce business owner, then, make your product images more attractive to increase more sales. Take your free trial with PixelPhant now 👇
Beautiful product images across your website.
Background Removal, Clipping Path, Color Correction, Cropping & Resize, Retouching, adding Shadows, and more.

Try PixelPhant for free
No Card Details Required