'Bigger is Better – The one interested in photography understands it better. Yes, I am talking about the best monitors for editing. Working on giant screens when creating digital artwork with your perfectly captured images is a different kind of satisfaction.
The monitors for image editing are not just about the size but more about the resolution, color accuracy, brightness, and all the other essential features. The monitors for editing usually have higher contrast and brightness to give a better idea about the light and dark areas of an image.
Photographers! It's time to Grow with PixelPhant Referral Program 📸
Things You Should Consider Before Buying Monitors for Editing
Resolution
Resolution is the major factor when looking for the best monitors for editing as an image editing monitor must display the images in high resolution to achieve the best quality. If the brightness nits and contrast ratio are not good then they can make a well-clicked image appear dull. It is the same as you are watching a 4K movie on your old non-smart TV.
Panel Type
Your panel affects the viewing angle, color production, and contrast ratio, critical elements while editing an image.
Size
Many of you might think it won't make a difference, but if you are a professional and work with digital images daily, you would agree with the point. It is not unusual if you have to pay more for bigger screens.
Color Spaces Coverage
SRGB and Adobe RGB colors when included in a monitor for editing, it makes it easier and worthy for a photographer to buy it. These color spaces are a must for you to look for.
The list of 10 best monitors for photo editing that we have created in this article will not just be helpful for professional photographers but also for budding aspirants who have just developed an interest in photo editing as well as for the eCommerce business owners who want to edit their product images to attract more traffic.
So, let's begin…
10 Best Monitor For Photo Editing In 2023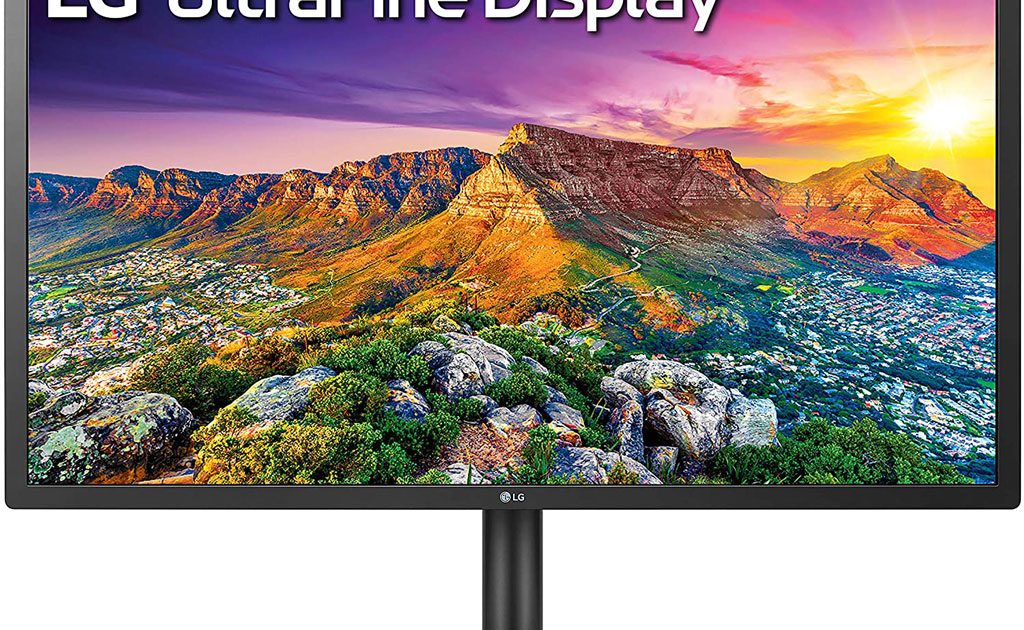 Price: $1,199 l Resolution: 5120 x 2880 (5K) l Screen Size: 27' Inches
LG 27MD5KL-B is on the top of the list for best monitors for editing as it has 218 pixels per inch with 5K resolution. If you compare it with a 4K monitor for photo editing, the monitor has 77% more pixels which are stunning!
If you are looking for a premium, color-accurate, and super sharp monitor screen, and if you have deep pockets – then this is one of the best monitors for editing which is worth considering. It is perfect for professional photo editors for using lightroom, Photoshop, and various amazing image editing software to achieve the best quality.
LG claims that this monitor for editing is very well compatible with mac users. It has USB-C and you do not need any HDMI. The cable when connected with your monitor gives you 94Watts of power that can charge your laptop at the same time.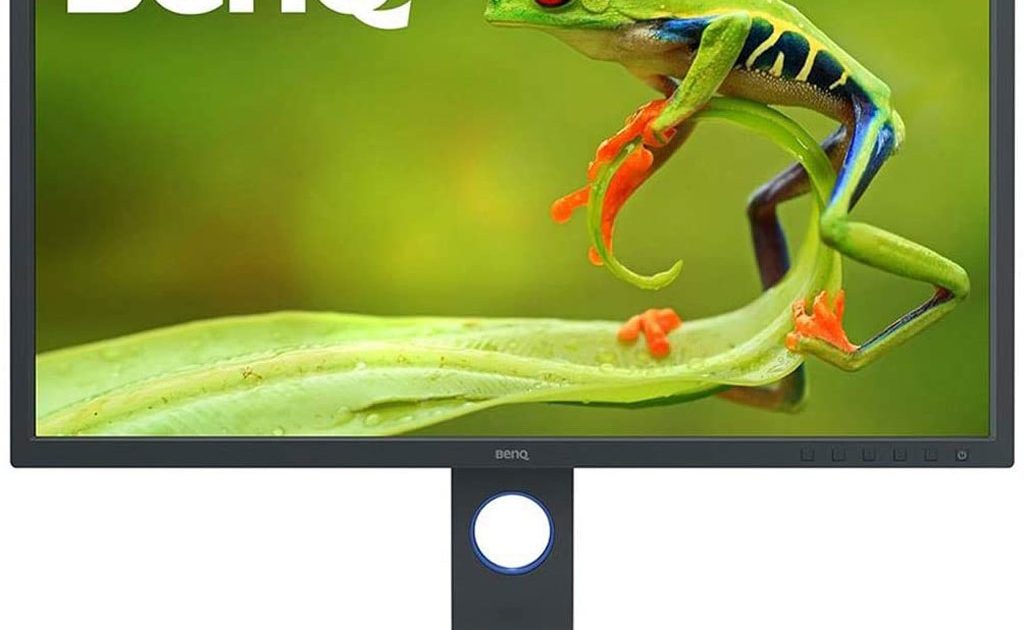 Price: $1,999 l Resolution: 3840 x 2160 (4K) l Screen Size: 32' Inch
BenQ SW321C has impressive color accuracy for image editing and post-production, making it the second and another one of the best monitors for editing. The monitor has 100% SRGB gamut and 99% Adobe RGB gamut, 95% fo DCI-P3, and displays P3 color gamut, HDR10, HLG, and 10-bit color output. Again, the hood is a big plus for photo editing. This standard accessory helps you work efficiently in any environment as it is anti-glare, protecting you from bright sunlight or high studio lights.
The hotkey puck (gen. – 2) is another accessory that comes with BenQ, allowing the user to switch between the color profiles with a single click.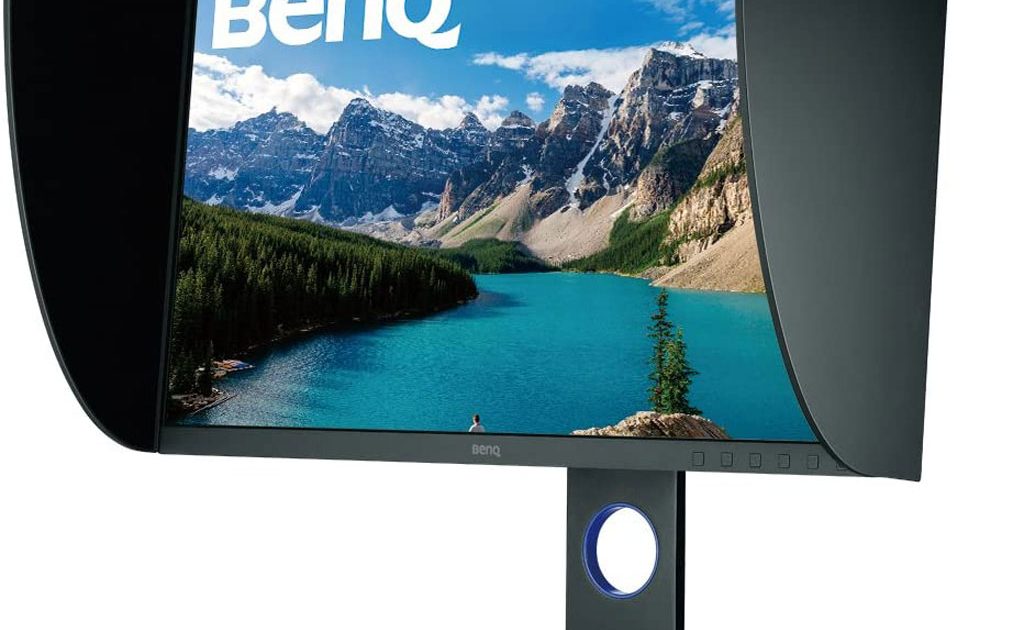 Price: $1,099 l Resolution: 3840 x 2160 (4K) l Screen Size: 27' Inches
The BenQs have taken 3 spaces straight in the already top 5 best monitors for editing. BenQ SW271 is specifically a photo-editing monitor that can bring a revolution in the way of working of highly skilled photographers and can become the best companion of beginners at the same time. As this monitor for photo editing is made keeping the photographers in mind, it also has an Adobe RGB mode.
It comes with a hood that helps in reducing glare and light pollution. The monitor has outstanding viewing angles and the color accuracy of this monitor for editing is something to boast about. Its wider gamut can support 100% SRGB and 90% Adobe RGB. This 10bit monitor for photo editing is really worth its price if you are ready for an amazing one-time investment.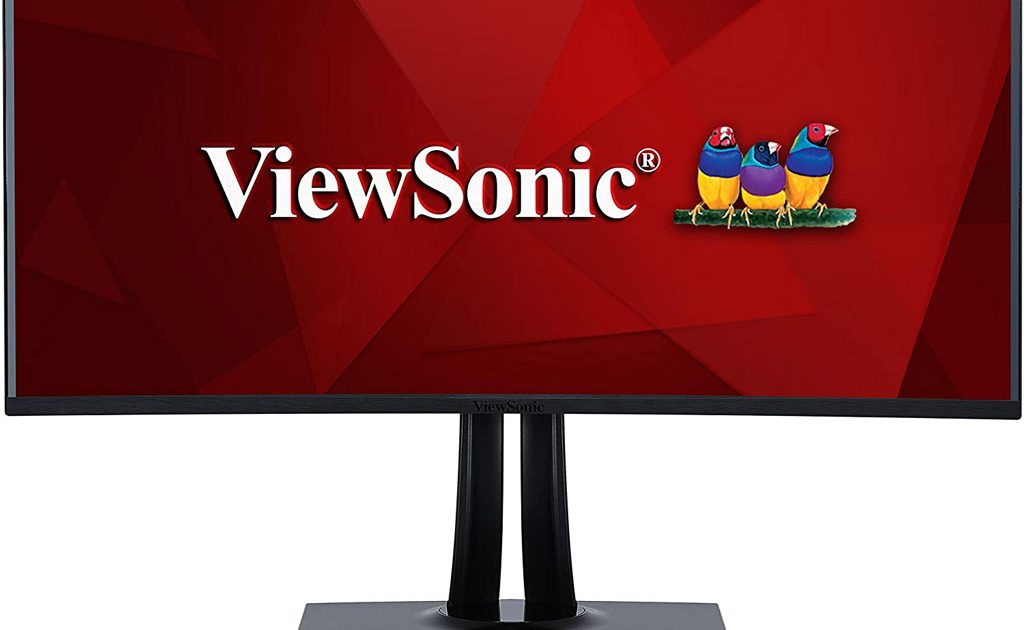 Price: $1,233 l Resolution: 3840×1600 l Screen Size: 38' Inch
Viewsonic VP3881 is built for creators. Regarding the best monitor for photography, the screen is packed with 6 million pixels, an impressive extra-large curved screen, and an IPS panel. It can decode HDR10 signals to give you brighter colors and richer contrast. Curved screens are anyways excellent for editors, and it is color calibration ready. You just need one cable to operate, charge, and connect your Apple computer to the display.
The large screen at such a price and such expensive features makes Viewsonic VP3881 a must-buy monitor for photo editing in our list of best monitors for photo editing with 8-bit color output.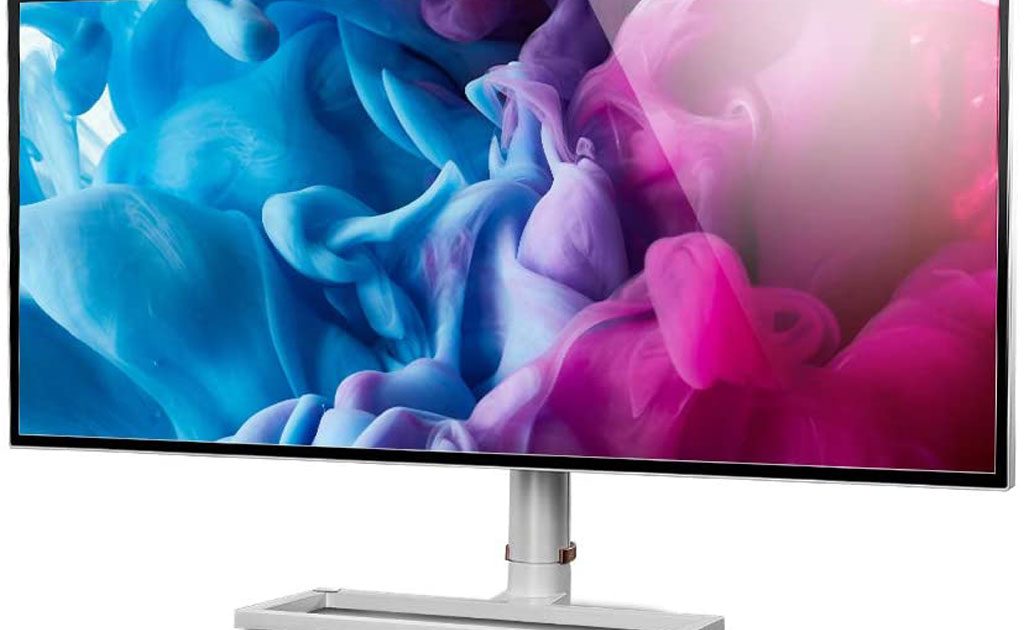 Price: $1,084 l Resolution: 5120 x 2160 (5K) l Screen Size: 34' Inches
MSI Prestige PS341WU is using an IPS panel here so you can get 98% DCI-P3. The monitor includes a gamut coverage of 96.6%. It is placed 4th on our list of best monitors for editing as it has a grayscale that doesn't deliver its hype and the SRGB mode can leave a yellow tint when adjusted.
If we talk about the pixels and the resolution, the quality that you will get for your image would still be amazing along with giving you the various other functions to perform along with image editing that a 5K monitor delivers.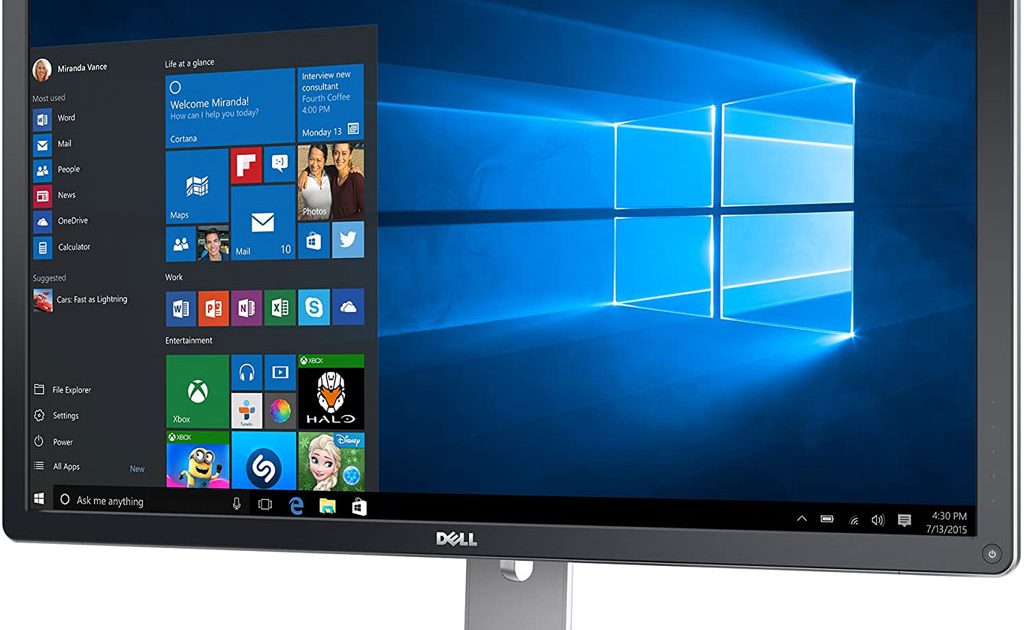 Price: $1,423 l Resolution: 3840 x 2160 (4K) l Screen Size: 31.5' Inches
When talking about the best monitors for editing, there is no way that Dell doesn't make its way in. This is one of the most gorgeous-looking photo editing monitor, with a 31.5" diagonal and containing 8.3 megapixels. It boasts a 10 bit IPS panel, a color gamut of 99.5% of AdobeRGB, and has an internal hardware LUT. Dell UltraSharp UP3216Q displays a vivid array of colors.
Sell more with professionally edited product images.
Price: $849.99 l Resolution: 3840 x 2160 (4K) l Screen Size: 32' Inches
This is among the monitors for photo editing that is aimed at the audience that loves graphic designing and photo editing like you. The monitor, just like BenQ comes with a hood to avoid glaring and color scattering.
With a decent brightness of 357 nits, a 350:1 contrast ratio, and an 8-bit color depth it justifies the price and expectations. Also, the 4K resolution and massive screen size, make a perfect choice for all grades of photographers, be it professional, students, or amateurs.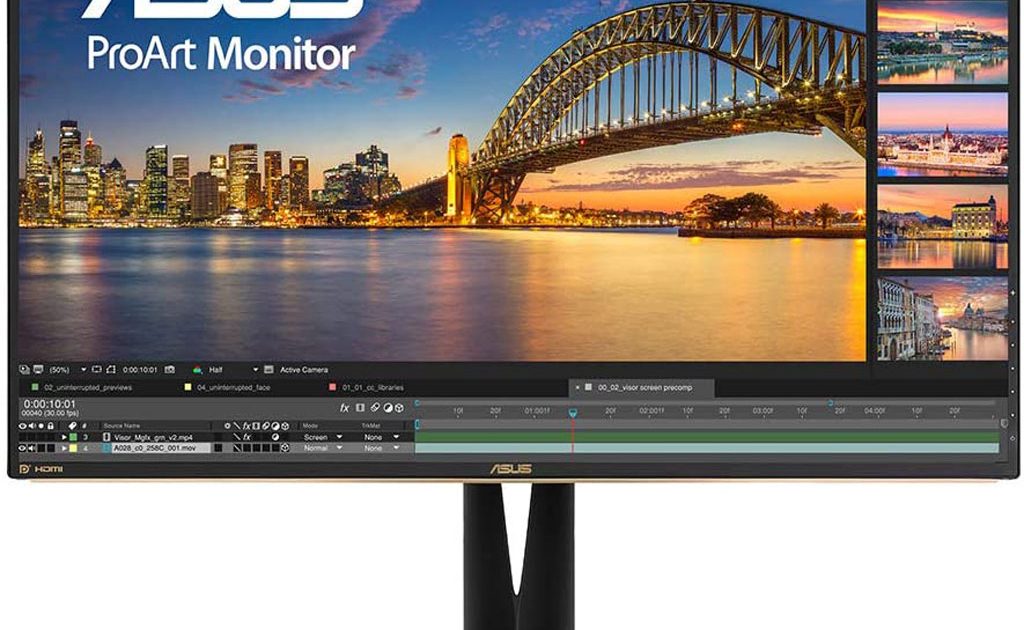 Price: $739.99 l Resolution: 3840 x 2160 (4K) l Screen Size: 32' Inches
ASUS ProArt PA329Q is a tough competitor to our No. 7 selection in our list of best monitors for photo editing but has the advantage of price. Many prefer one company over the other. But this monitor for photo editing also includes the best 14-bit LUT, brightness of 350 nits, and displays fairly natural colors.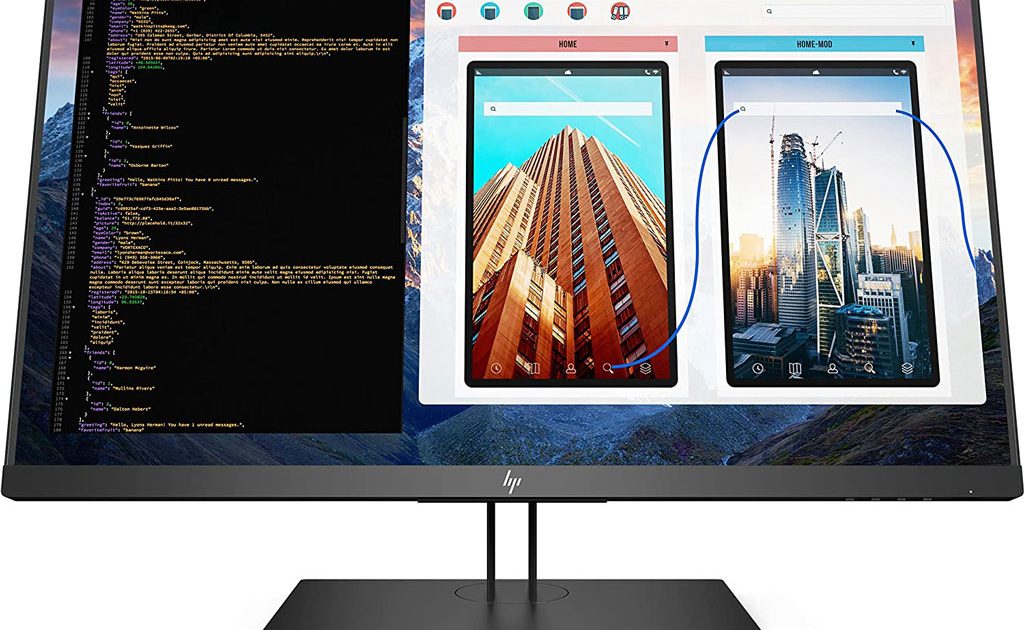 Price: $548.12 l Resolution: 3840 x 2160 (4 K) l Screen Size: 27' Inches
HP Z27 is another best budget monitor in our list of best monitors for editing. Apart from a great display size at its price, it's 4K resolution to boot, and it has an amazing 1,300:1 contrast ratio. It isn't a screen for gamers but can also allure skilled photographers who love photo editing.
Price: $545.77 l Resolution: 3840 x 2160 (4K) l Screen Size: 27'
The last in our list of the best monitors for photo editing is NEC MultiSync EA271U. Though the monitor isn't designed for Adobe RGB color and will not make up to your expectation if you are a pro.
But if you are a budding photographer or an eCommerce business owner who just wants to fulfill the expectation of better image quality and looking, then you can make the most out of it, given its price. The monitor is fantastic for beginners, with a budget-friendly price and pleasant colors. The 4K display gets you amazing quality images at a meager price.
Also read: Best Zoom Lens For Photography.
Conclusion
A good monitor is an essential tool for a photographer and graphic designer to perform the magic. Image editing is not just limited to these professionals but has spread across small to big businesses, especially for those who display their product images online and wait for the customers to get attracted to it.
Using one of the best monitors for editing is essential for transforming a captured artwork into a masterpiece. We hope that you will get a clear idea of the best monitors for photo editing.
If you wish to learn more about eCommerce, product photography, eCommerce product photo editing, and how to grow online, subscribe to the PixelPhant email newsletter below.
Also, if you have product images that need to be edited within 24 hours, take your free trial with Pixelphant now👇. Make your product images look more engaging and converting.
Beautiful product images across your website.
Background Removal, Clipping Path, Color Correction, Cropping & Resize, Retouching, adding Shadows, and more.

Try PixelPhant for free
No Card Details Required