How Back in Stock Alerts Are Helpful for Online Fashion Stores?
Updated on October 31, 2022 in
Ecommerce
by
Alifiya Mustafa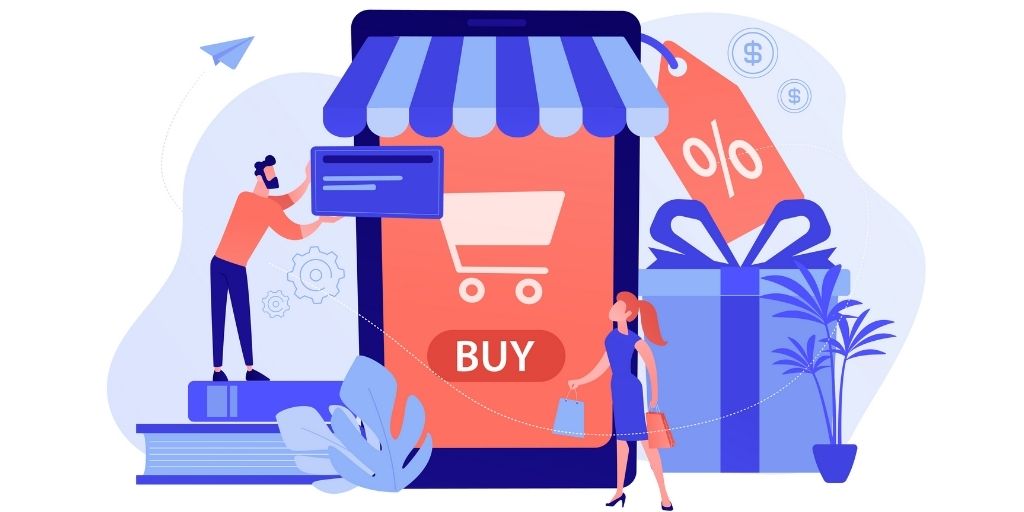 No online industries face stockouts as frequently as online fashion stores. This, rather than being an indication of fast sales and profits, often leaves their customers disappointed.
One of the common reasons found in losing your loyal customers despite providing quality service and products is the out-of-stock products, and on top of it, not having any Back In Stock Alert option.
The out-of-stock products on your website force your customers to turn to other online fashion stores that can fulfill their need for the product immediately. It doesn't just end there, these out-of-stock products give a negative experience in your buyers' online shopping journey along with making your competitors an apparent hero.
But, these 'out of stock' products are not in your control, so what do you do about it? Well, you can definitely increase your inventory. However, doing that would unnecessary take up your warehouse space. And, if the orders don't come as much as expected then these outdated articles would simply be a waste. So, what else could be the solution?
Just allow them to subscribe to those products! You can do this by turning on the Back in Stock alerts for eCommerce so that your customers can get notified as soon as your products are back in stock.
In this article, we'll be looking at the benefits and 'how-to' for one of the best techniques to retain your customers despite running out of inventory.
What is the Importance of Setting Back in Stock Alerts?
Setting up back in stock alerts is very essential for online fashion stores. Most fashion brands use this technique to make sure that their customers wait for their products rather than dropping the idea altogether.
But still, there are many who doesn't take advantage of this powerful strategy. If you are someone who is still wondering whether back in stock alerts are really beneficial for your online fashion store or not, then be ready to reach the final conclusion.
1. It eliminates the worry to predict which trends went out of stock
Your online fashion store must be having thousands of products in different colors, sizes, and variants. It could be very hard for you to keep a track of every variant and find out which products are left only a few and which have run out.
If you automate back in stock alerts for eCommerce, the shoppers who find something that's out of stock can simply turn on the notification. When the item is back, they'll be notified. This makes sure that they buy from you and you never miss out on a sale.
2. You can better understand shoppers' intent and product demand
The fashion industry is always changing and the trends come and go easily. Hence, you can use the data of the product subscription to see which out-of-stock products of yours were most subscribed for back in stock alert.
For example, if 2 of your products, i.e. a mini skirt and a cardigan were both set with back in stock alerts. As winters are approaching, you might see more back in stock alert subscriptions of cardigans as compared to the skirt. With this, you may just order a few skirts and more cardigans. This means that now you have a clear idea of what to keep in stock more and what not to maintain a balanced inventory.
3. Anticipate product popularity before its launch
Wondering if your new products will be a great success or not? You can put back in stock alert widgets on these 'coming soon' products. The number of subscriptions captured will enable you to understand how many shoppers would be interested in that item.
This strategy can help you build up an in-trend inventory that is adored by people for every new launch. You can also make use of tools like RevTap to say informed about your best-selling products.
4. Create urgency and FOMO
FOMO stands for Fear of Missing Out. If you are selling some premium and exclusive articles that easily stock out, then you can use this period till the item is back in stock to create FOMO among your customers.
This will make them subscribe to the item to make sure that they get it as soon as the product is back in stock again. FOMO is a very impactful technique to keep your shoppers impulsive for buying the products from you even when they are outstocked.
Sell more with professionally edited product images.
How to Set Up Back in Stock Alert in Your Shopify Store?
Setting up back in stock alerts for eCommerce is easy. Just follow these three simple steps and save your sales that could've been lost because of the outstocked products. 
Step 1: Set up a subscription form
Make sure that your subscription button and form match your Shopify store design and mirrors your brand voice. You can use these tips to customize your subscription form Match the color of your button with your product page. You can use your brand color for this button to make it look unique.
Be sure that your subscription form text sounds like you. So, if you are a more caring brand, your copy would read— "We're sorry, this item id out of stock. We'll be happy to save you the one as soon as it is restocked".
Keep your phrase short and precise. Your copy is required to convey the benefit of subscribing or hype the product more without boring your customers.
Step 2: Give multiple platforms for customers to choose from
You can set up multiple communication platforms that your buyers can choose from when hitting the subscribe button. By placing multiple communication platforms (like email, web push, SMS, and social media), you can allow your consumers to choose the channel they prefer. Some customers love getting emails while others may not be comfortable sharing personal details.
With various choices, different buyers can pick their preferences. The Back in Stock – Restock Alerts app integrates with your favorite marketing apps like Klaviyo, Postscript, and Zapier, allowing you to boost your back in stock automation easily. 
Step 3: Customize your back in stock message
At last, you need to set up your back in stock message. These would be the messages your buyers will receive when the item is restocked again. You can set up the template so that the message is sent automatically.
I hope that these 4 tips will help you set up a back in the stock message that is sure to entice your shoppers:
1. Customize your back in stock message that relates to your brand. That is, match it to your brand's tone.
2. Show discounts that are currently running on your Shopify store. For example, if you have free shipping offers across your store, you can add this offer within your back in stock message while the offer is available.
3. Remind your customers about the product they subscribed to with that product's name and image.
4. Show the product price within your back in stock message to remind them how affordable the product is.
Conclusion
Out of stock products causes huge losses to many online fashion stores as the customers turn to their competitors to buy that similar product. To combat this, back in stock alerts can be highly useful as they let the customers subscribe to their favorite products.
These back in stock alerts can also help online fashion stores to identify the popularity of their upcoming products. If you integrate your fashion store with Shopify then it becomes very easy to create and set up your own back in stock subscription model.
This article allows you to understand how 'back in stock' alerts can be useful for your online fashion store and how to set it up in your Shopify account.
You may also read: 10 Reasons Why Fashion Startups Fail & How to Prevent Falling
If you're an eCommerce business owner, start making your product images looking more professional and attractive. Start your free trial with PixelPhant and get your images edited, retouched, or get a Clipping path created that you can use forever.👇
Beautiful product images across your website.
Background Removal, Clipping Path, Color Correction, Cropping & Resize, Retouching, adding Shadows, and more.

Try PixelPhant for free
No Card Details Required