Top 6 B2B Sales Strategies to combat the COVID-19 crisis
December 31, 2020 in eCommerce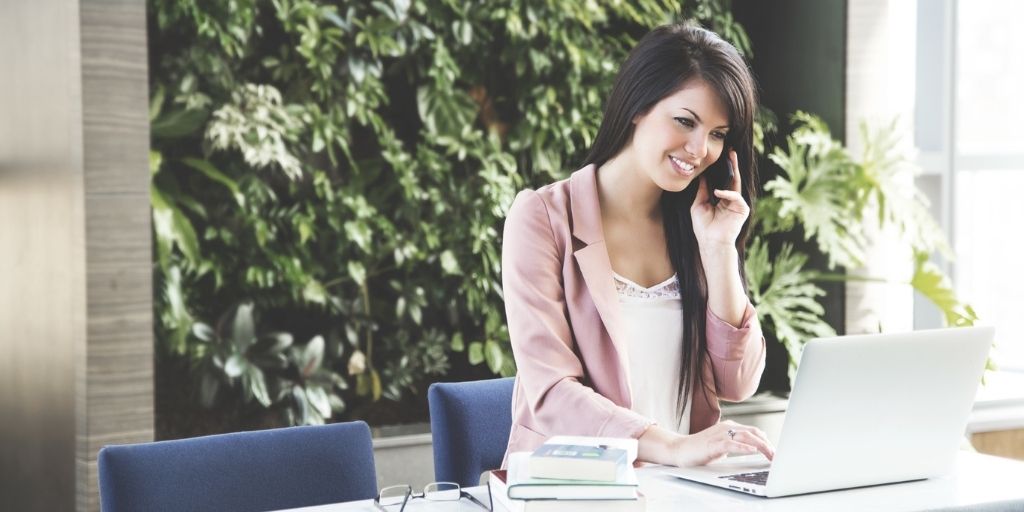 The end of the COVID-19 is as unpredictable as its beginning was. It has led to the closure of many businesses, unemployment, and failures of methods that were efficient before the crisis.
According to a survey conducted by MainStream America, 7.5 million small businesses will be closed forever if the spread of the virus is not sustained.
With the growing concern of the unbeatable catastrophe, B2B ventures have accepted the situation as 'New Normal' and are trying to figure out different B2B sales strategies to combat the COVID-19 crisis and live through.
To help your B2B venture survive successfully during and after the COVID-19, we have come up with some amazing and useful B2B sales strategies to combat the COVID-19 crisis effect on your business.
Top 6 B2B Sales Strategies to Combat the COVID-19 crisis
1. Emphasize more on Marketing
There could not be a better time to focus more on your marketing strategies than today. The wave of the coronavirus has hit businesses as well as the people. A lot of big brands have fired employees, shut the stores, and even got bankrupted.
We have kept marketing at the top in our B2B sales strategies as popularizing your business is the first step to get more leads.
To increase the value of your business in the market place is to show off your brand. If you are still thinking about surviving then you are one of those brave-hearts whose businesses will not come down easily.
Take help of product image editing for your eCommerce, post advertisements, offers, helpful blogs, and product images/videos with consistency. Facebook, Instagram, Twitter, LinkedIn, and channels like YouTube are some great sources to spread the word without any huge investment.
If you are available to still compete, then refresh your B2B sales strategies and let the people know about who you are, what you have to offer, and how it is benefiting those who will be buying from you.
2. Reconsider your Cold leads
If you have given up or forgot to follow-up on the leads which came like 8 months ago and gave all your efforts to the fresh ones, then it is time to realize that there will be no more fresh leads as much as you were encountering before.
There is no time to wait for your customers to find you and reach you. By accepting the reality of the situation, we recommend you to move backward and make it your present.
Do cold calling, email marketing, SMS prompting – take as many follow-ups as you can. Focusing on who can be your prospective customers is essentially required to get a hold of the potential market.
3. Invest in Modern Tools
If you haven't invested in better marketing and managing tools then you should better start taking the step towards it. Having better marketing and managing tools can boost the overall growth of your business and can also help you to understand and Plan your B2B sales strategies in an effective way.
There are a few important tools that you may start investing to backup your B2B sales strategies to combat the COVID-19:
Hootsuite is an excellent integrated solution for your social media marketing. The app allows you to manage all your social media accounts from one place so that you can save time by not visiting every platform individually and manage. Use the app to post over all your platforms at just one click!
Hubspot email marketing tool can become your best companion by freeing you from any responsibility in terms of taking care of your email marketing campaign.
We recommend you create a listing of emails that belongs to your recent, regular, and VIP customers to manage to send the types of offers accordingly. You can also set the automation of dates at the beginning of the year to send out the emails automatically during holidays, festivals, etc. to save more time and effort.
Stay in touch with your customers through SMS, WebChat, and Facebook messenger. Mobile Monkey is your complete SMS marketing partner.
Inventory is the basis of your business. If you do not handle what you promise to provide, there is no way you would be able to stand the storm. Taking care of your inventory and knowing in what quantity is arriving and how fast it is going out is important.
Inventory management helps you organize and find out what more to order and what things to put on hold.
According to Stories, $50 billion is lost by businesses every year due to a lack of inventory management.
ERPAG is a great cloud-based platform that manages your orders and inventory in real-time. We recommend this as it is a more time-saving and cost-saving option rather than blindly filling your warehouse.
COVID-19 is not just a health crisis but has proven to be a financial crisis too. Your money is the second most important asset to safeguard your health. Hence, it is important to give it prior consideration while framing B2B sales strategies. We believe that you must be handling your financial sources with great care and you must have the best accounting professionals and CA too at your end. But we also believe that there are many who do not have the same case.
There is no harm to have access to your financial information at your fingertips. QuickBooks mobile app allows you to manage your finances in a smart way along with knowing the data.
4. Instill the Feeling of 'Growth as a Common Objective' into your Employees
According to a survey done by mckinsey – 96% of the business owners said that it has biome essential to make changes in their go-to-market models.
Train your sales staff to become vigilant towards driving more traffic, building more engagement, and focusing more on overall growth. An employee can't grow without the growth of the company. And, your B2B sales strategies can not work if they don't cooperate.
Upskill the employees in handling clients through webcams and more via mobile phones who used to hold meetings in person. Divide the work, create segments, and delegate responsibility among the workers who work from home and the workers who can be available in the company accordingly.
To improve your B2B sales strategies, we recommend introducing an encouraging environment, policies, and perks to motivate your employees in putting more growth-oriented efforts to support your B2B sales strategies. However, we understand that monetary increments can be a difficult decision for many businesses during the pandemic but holding the best employee competitions and giving out goodies like coffee mugs, t-shirts, etc can also be a fun and the enchanting way in exciting your employees.
5. Accept and Adapt to the Situation
Don't be shaken by what is real. This is the time to forget your rigidness and mold according to your environment. You are not reading this article because you don't have any B2B sales strategies, but you are reading it because you know it requires changes as the world has changed.
Adapt to your Prices
You might think that your prices are reasonable with what your products are worth. But with the growing competition and the thirst to survive the pandemic wave, you might need to sell the items even at a lower cost to grab more customers.
You might get newer clients for your businesses just by slightly dropping your prices. Having more with low prices is better than having none at higher prices.
Adapt to your Business Needs
Your business is not like anything before. It needs amendments in terms of tools, technologies, and ideas. The use of marketing and managing applications is one thing. We recommend introducing safer packaging, quicker logistics team, more-organized warehouses, flexible third party engagements, importance to clients' feedbacks, and backup funding solutions.
These are the common things your B2B sales strategies will be needed to stand strong during and after the COVID-19.
Adapt to your Employees' Requirements
Your employees are the pillars of your business as you can not handle everything on your own. Be it sales, logistics, managing, administrating, or the human resource staff – your company needs them and they need your company.
Be flexible if they wish to work from home or ask for little achievement from the workload. Just make sure that from wherever they work or whatever responsibility they take, it should be done at its 100% potential.
6. Leave the Experiments for the Future and Follow the Consistency
You might be having exciting ideas that can affect your business growth, but if it is asking for too much of your time, money, and effort then we recommend keeping it on hold. Now may not be a good time to put your finances and time into something that doesn't promise any concrete results.
It is better to focus on something that you can keep under your control if something goes wrong. Be consistent in selling and promoting what you already have in a better way by implementing the above-mentioned B2B sales strategies. you also read about how to use social media video marketing for your business.
Conclusion
The sudden arrival of COVID-19 has left the world startled. With the shaken economy and the shaken confidence of most of the people, B2B businesses are trying their best to make the way back to the top.
If you are a B2B seller then we believe that with some changes in your B2B sales strategies, you will be able to survive the competition in a healthy way. With growing virus concerns, the modernity of the 21st century is growing too. By adapting yourself to the environment and learning how to stabilize your feet in the B2B industry, you can discover some great ways to bring in success.
The B2B sales strategies shared above are likely to improve your position and way of working in the B2B industry with massive growth opportunities.
If you wish to learn more about eCommerce, product photography, Product photo editing, and how to grow online, subscribe to the PixelPhant email newsletter below.
Try PixelPhant for free
---
Use PixelPhant to get more conversions for your online store with better product images.

Background Removal | Clipping Path | Color Correction | Cropping & Resize | Retouching | Shadows