8 Best B2B eCommerce Software Solutions for 2021
January 6, 2021 in eCommerce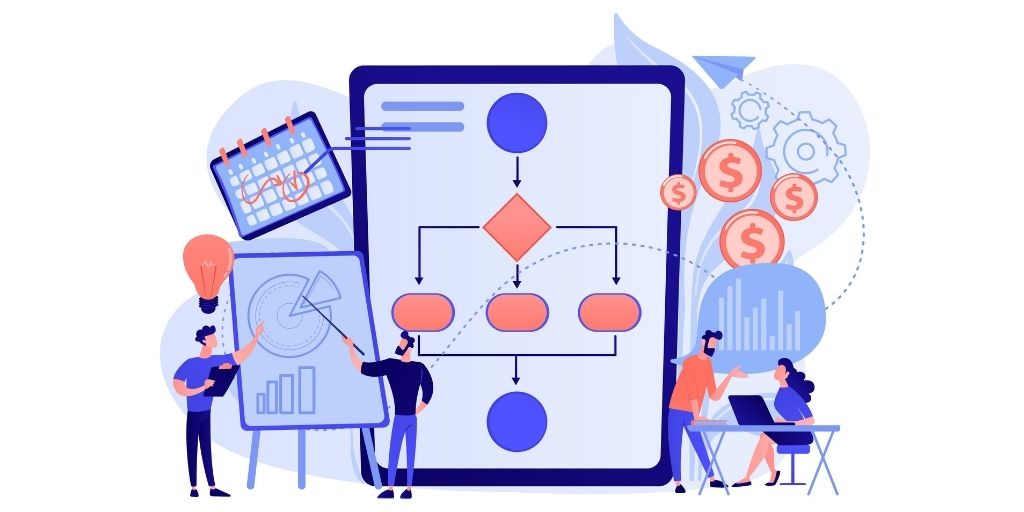 According to Statista, global retail for B2B eCommerce sales is expected to reach $1.1 trillion in 2021. Moreover, due to the online boom in 2020, the industry is all set to hit much higher goals than the number expected.
Your best companion? Your own Top 8 B2B eCommerce software solution to run your eCommerce successfully.
Let us admit that running a B2B eCommerce is much more complex than B2C. The demands are high, the customer experience matters the most, and prices can vary from one client to another.
In addition, there are important things such as keeping the store running, managing the orders, marketing the business, and ensuring every single detail is correct. All this is surely not a piece of cake, even for a team and that is why you need some of the best B2B eCommerce software solutions for 2021.
Most Important Factor for B2B eCommerce Software Solutions
Every B2B eCommerce Software solution has a different work, different experience, and different goal to hit. Still, the core is the criteria through which it can help you. To make sure you choose the best, just ask one question. How can this B2B eCommerce Software solution help you grow your business?
And if the answer is not straight forward to you, the software might not be the best suit for you. Here are some additional criteria that you must check before you choose your eCommerce companion.
Customer Experience
While the Business-to-business model is complicated in itself, you wouldn't like your software to make your day even harder. The first factor would be a good customer experience. If you can't find what you want in under 5 clicks or so, then the software you choose isn't worth it.
Higher Uptimes
You need to make sure that the software you choose has at least 95% plus uptime. Crashing software when you need it the most can cause harm to your business. Hence make sure you have the software that is on the run, the majority of the time.
24/7 Support
Times are evolving and we still need to learn and update new things in the business. Chances of misunderstanding, or not knowing what to do next can be a dead end. Here you need your software solutions to help you out, no matter what time of the day or week it is.
B2B Functionality
Your B2B platform should allow bulk buyers to have their personalized and separate customer experience. Be its account management, payment, order tracking, and so on. Business to business is all about building a strong network. If your B2B eCommerce Software solution can help you do that, it would work best for you and your business.
8 Best B2B eCommerce Software Solutions for 2021
1. PixelPhant
PixelPhant is a product image editing service helping eCommerce with their product image editing needs.
Be it a B2B or a B2C eCommerce, your customer relies on the product image that you post on your eCommerce. Moreover, as per MDG advertising, 67% of consumers believe that the quality of your product images plays a very important role in their purchase decision.
Hence, PixelPhant ensures that you get your images edited by real professionals on-board with a turnaround time of 24 hours or less. They offer all the required services like high-end retouching, background removal, Ghost mannequin, clipping path, and more.
You can easily integrate it with your Shopify store, or can directly contact them to get a quote yourself.
Price: Basic image retouching with color correction, and background swapping for $0.80 only an image or get yourself a personalized quote for your eCommerce.
Free Trial: Free trial available.
2. Shopify Plus
Shopify is among the best eCommerce platforms and it's fairly hard to argue with the following fact. While Shopify itself works great for B2C eCommerce, Shopify Plus is among the best b2b eCommerce software solutions to run your business.
The integrated features to keep the business running and helping it grow gives you the necessary leverage. Also, the simple and time-saving approach of Shopify provides a great user experience.
Nonetheless, if you ever hit a dead end and have a query that is needed to be answered, the support team from Shopify seems to be your best solution at all the time.
Free Trial: you can request a free trial by contacting the Shopify team.
3. NetSuite
NetSuite is a leading ERP B2B eCommerce software solution, which can help you to automate your operations and have real-time visibility of your overall business.
They are focused to streamline all the back-offices work which includes, CRM, accounting, and eCommerce. Overall, it helps you cut down the IT cost, as well as helps you manage your business in a more controlled and visible way.
Price: The Base license costs $999/month with an additional cost of $99 per user/month.
Free Trial: Free trial available.
4. Pepperi
Pepperi is a B2b eCommerce platform that offers some of the most important services, especially for large enterprises, consumer goods companies. The most promising features include catalog, inventory management, multi-channel sale management, SEO management, and more.
Investing in the following tool helps to have a singular omnichannel platform to manage your eCommerce by saving time & money along with minimizing the order entry mistakes etc.
Price: $500/month with no free version available.
Free Trial: Free trial available.
5. HubSpot
HubSpot is known for bringing a positive change in the entirety of eCommerce. It offers some of the best eCommerce tools such as Marketing hub, CRM, Sales hub, and Service hub.
With this, if you are looking for the best B2B eCommerce software solution, which can integrate marketing, sales, and customer service, HubSpot would fit very much right for you.
Free Trial: Free version is available for you to use.
6. OpenCart
OpenCart is a free, open-source B2B eCommerce platform that is also among the oldest running platforms that are catering to the audience well for over the years.
It especially seems to be a perfect option for the new B2B eCommerce due to the pricing it has to offer. Moreover, this also seems perfect as it can help you start your eCommerce from the scratch and run it along the way very successfully.
The super-easy interface with add-ons and plugins gives it another consideration of being among the best b2b eCommerce software solutions.
Price: Free to use but includes the cost for additional tools if used
7. Contalog
Contalog is a multichannel selling platform that can easily be integrated across all major eCommerce platforms for selling your product online.
The software helps you to centralize the order, inventory management, and product information across all the sales channels in just a few simple steps. It reduces the management task by miles and helps you focus on other important aspects of your eCommerce.
Price: The basic pricing of Contalog starts from $99/month
Free Trial: Free version is available for you to use.
8. CS-cart
CS-cart is another popular eCommerce platform that is focused especially on the needs of wholesalers and manufacturers. It comes with a total of 500 preloaded features that are specifically designed to ease out your efforts and grow your eCommerce.
Some other core features include powerful catalog management, unlimited integration capability, and a user-friendly experience. At the core, you won't need to learn coding to start an eCommerce, but if you do, CS-cart is open-source and you can edit it as per your wish.
Price: Cs-cart B2B is priced at $390/month
Free trial: Offers a 15-day free trial.
Bonus Read
Above we discussed some of the best B2B eCommerce software solutions for 2021 that you can use to grow your eCommerce.
Moreover, we highly recommend you get a free-trial and check out for yourself, how beneficial these B2B eCommerce software solutions are for your eCommerce.
Try PixelPhant for free
---
Use PixelPhant to get more conversions for your online store with better product images.

Background Removal | Clipping Path | Color Correction | Cropping & Resize | Retouching | Shadows