Why (AR) Augmented Reality in eCommerce is the Promising Future
Updated on July 17, 2023 in
Ecommerce
by
Alifiya Mustafa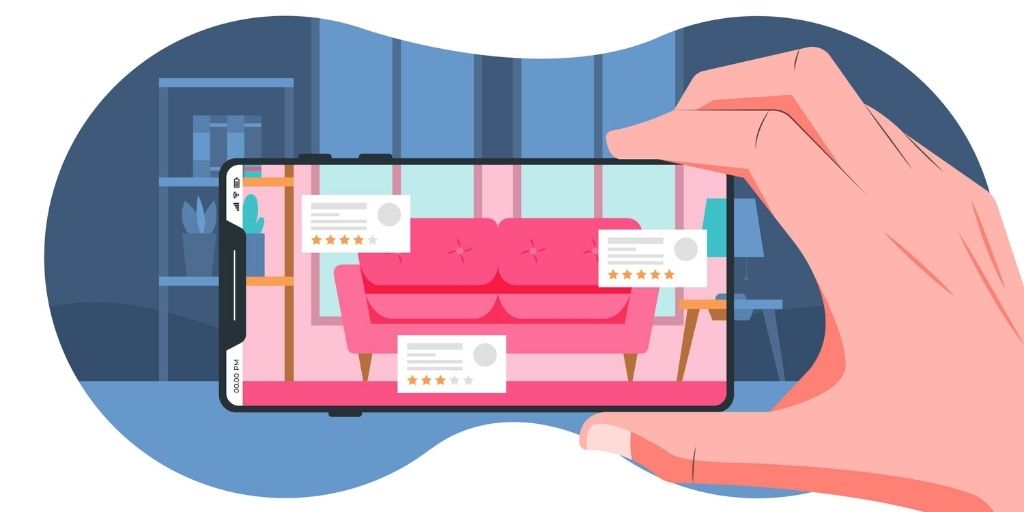 When we were kids, we used to wish for a magic wand that can create illusionary gateways to places that we can visit without leaving our homes or for some clothes that we can try out to see how we would look in them. Well, there were a lot of more than real things we used to wish for then.
Not all such things would be true (or who knows if it may become true). But, however, they wish to see and try things without actually having them has become the reality, and all thanks to the most awesome technology – Augmented Reality (AR).
Augmented Reality in eCommerce is smart, fun, useful, and it's the future that is never going to vanish but only grows. With the trend and demand to shop things at the comfort of the bed and eliminate the hassle to visit and explore the products, eCommerce has become a boon to the human population.
A study shows that 95% of all purchases will be done online by 2024. With this, Augmented Reality in eCommerce holds the massive potential to propel the business and boost sales with demand.
The technology is so amazing that people can't wait to see Augmented Reality in eCommerce and even want it to be a part of every niche.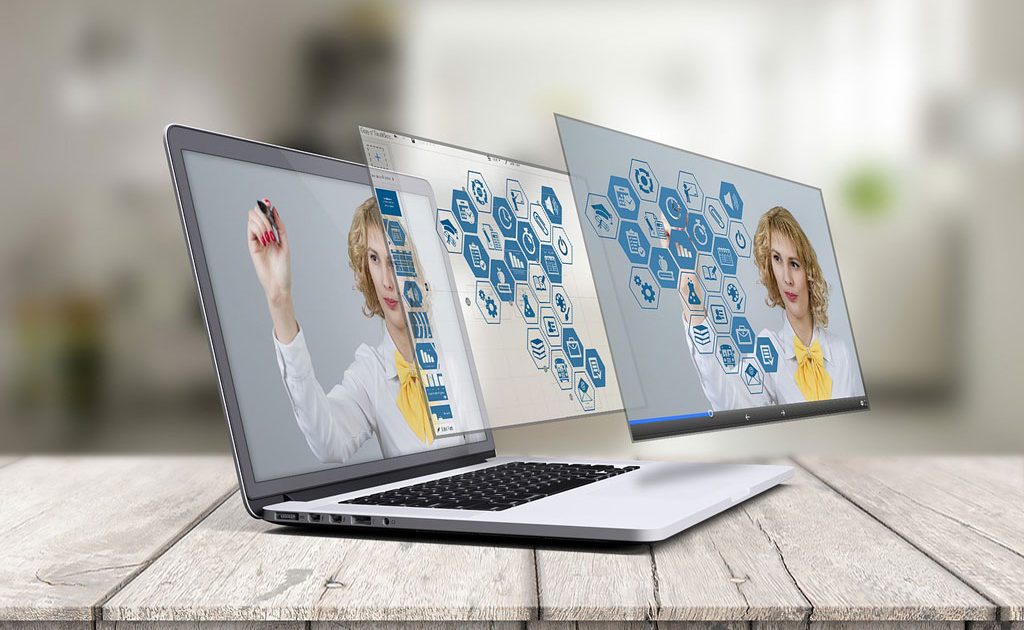 However, most people think of Virtual Reality and the Augmented Reality in eCommerce to be the same. But there's a difference between the two that makes AR the winner.
What is the difference between Augmented Reality (AR) and Virtual Reality (VR)?
VR requires a complete dedicated accessory that contains headgear to experience a world that does not exist. It shuts out the real world. The feel, sounds, and the complete surrounding are changed.
AR on the other hand is a more natural experience that the users can experience using even their smartphones. It does not shut out the real world but instead allows the users to use the products virtually in the real world.
It shows you how the item in the AR is going to work if made or bought for real.
Virtual Reality simply creates a different environment and does not let you feel the original environment in which you are with newer things.
How Online Businesses can offer a better experience to Customers with AR?
If you are an eCommerce business owner and wondering how you can use AR technology to improve your customer engagement, then there are several ways in which Augmented Reality in eCommerce is building a strong customer base.
1. Preview Placement
Augmented reality in eCommerce is working best for the furniture industry and home decor businesses to place and see how the wall paintings, furniture, and other items are going to look once placed for real.
This highly influences the buyers' decision and allows them to pick the perfect piece for their home.
Augmented Reality in eCommerce has removed the need to imagine how the product is going to look once purchased.
It happens many times when customers end up returning the product like TV and furniture when they do not go well with the rest of the setup and decor. With AR, you can let alone consumers see which of your products fits them well.
IKEA is a great example of who is using AR for customers to place furniture at their homes through their Android as well as their iOS app so that the users can see before they buy.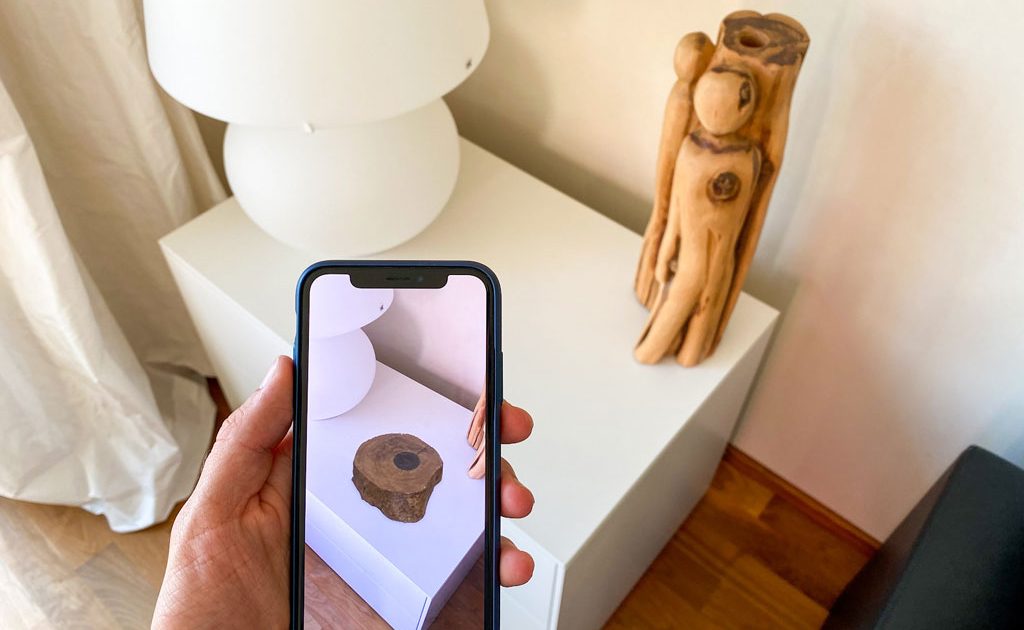 2. Virtual try-on Solutions
Does it ever happen to you that you explore an online spectacle store for hours and end up finally buying one from a physical shop because you couldn't feel confident enough about how is it going to look on you?
Well, Augmented Reality in eCommerce solves this issue now by providing virtual try-on. This means that people can use AR to see how products look on them. These products could be eyeglasses, earrings, makeup, and even haircuts.
The best and most used examples of AR for this purpose are the Snapchat and Instagram Filters. These filters sometimes help you with your makeup, let you click the photos with sunglasses and headgears you are not wearing, etc.
An example of an online store that is using AR for this purpose is MAC that is enabling its customers to try on its products virtually. This feature makes the brand stand out from its competition, makes it look unique, and ahead with the trend.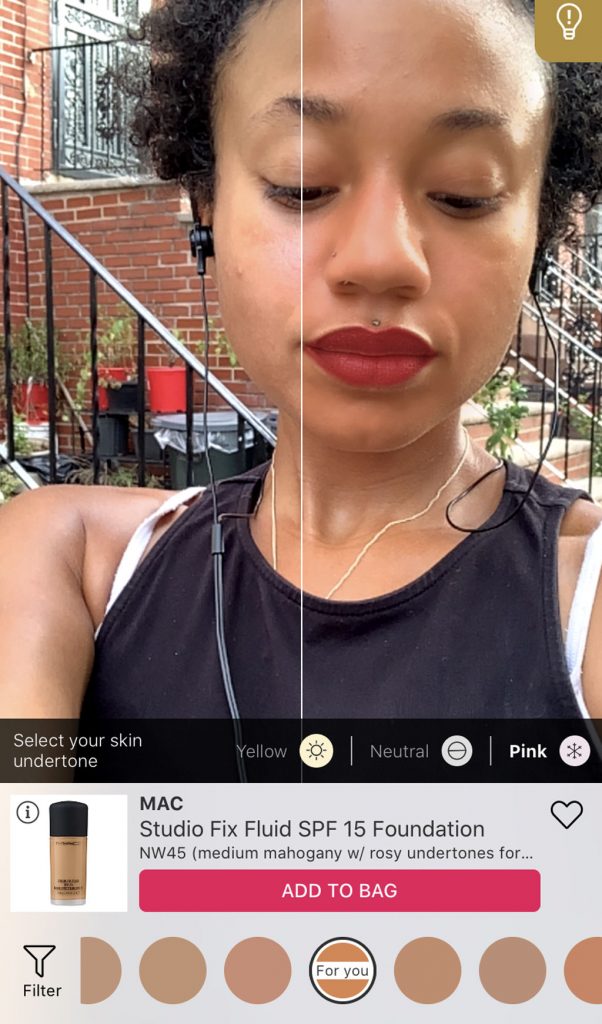 3. Interactive user Manuals
User manuals are the guides for your customers about your products. Teaching your customers about your products not only makes them aware of you and tell them 'how-to' but it also reduces your customer support load and improves engagement.
Interactive user manuals are used by businesses to steer the buyers' actions and provide on-page contingent support so that the customers can better understand how the product works.
People can simply scan the product like cars or coffee machines and the relevant software, site, or app can allow users to explore the buttons, features, and working of the product. Examples of such companies are Mercedes and Hyundai who are creating their owner's manual using AR technology.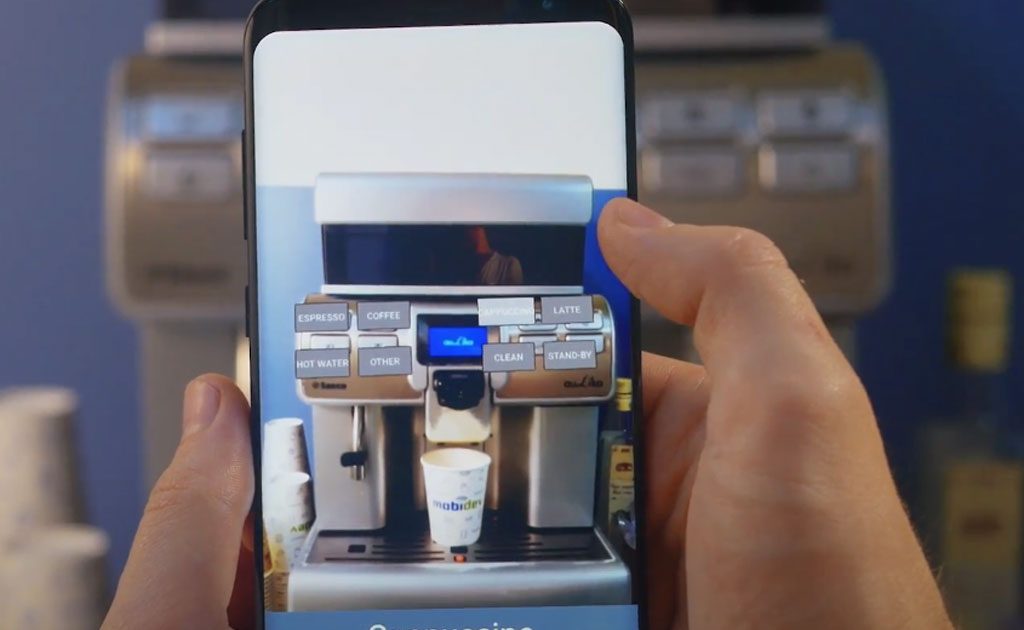 How Augmented Reality in eCommerce can benefit businesses?
Where consumers were restricted to try on the products for real while buying online, Augmented Reality in eCommerce has turned the table in their favor.
eCommerce was limited to show the product images and videos for customers to better anticipate the usage and take decisions. The introduction of AR in eCommerce has added several benefits to it, such as:
Benefits of Augmented Reality in eCommerce
1. Better Customer Engagement and Satisfaction
Augmented reality in eCommerce is going to bring an exceptional level of consumer satisfaction and engagement for your online business. As people will be able to try on and preview things before buying, it will lessen the chances of returns and consumer complaints.
AR is going to influence customers' decision making in a positive way that is going to bring eCommerce business loyal and happy customers.
A study shows that 63% of buyers say that AR is going to improve their online shopping experience. So if you are the one who is planning for a brighter future for your business, then implementing AR technology is a non-negotiable subject.
2. Allures new Customers to buy from you
Something new and useful always remains the golden bait to catch attention and attract more people. And with Augmented Reality in eCommerce, the trend is unique and compelling that can help your business a lot in charming new customers.
If we look at the data, 61% of shoppers prefer a business that offers AR technology.
This means, that this single technology can keep your current customers intact and even bring in more customers who can stay engaged and satisfied with your service and products.
3. Boost Sales
If using Augmented Reality in eCommerce is improving engagement and attracting new customers, then the boost in your conversion rates is the obvious result that you can expect.
AR is a marketing tool in itself that catches the eyes of the customers and generates more traffic with its implication. If you can just make people aware that your business uses AR, then there is nothing stopping the customers to explore and buy from you on priority.
What are the different types of AR?
The Augmented Reality in eCommerce is becoming lucrative and is essential to stay ahead of the eCommerce competition.
It is however, is of different kinds such as:
1. Projection Based AR
The projection-based AR projects the virtual 3D images of the product over a real object, space, or surface. This is the type that can become most common for using Augmented Reality in eCommerce.
For example, with the projection, you can simply see a cupboard lying in your bedroom at a corner for you to decide if it will fit and look good or not.
2. Recognition Based AR
This is a marker-based AR technology in which the marker is in the form of a QR code, logos, or stickers with defined shapes and edges. Here,  the software or the app needs to recognize the marker and turn that into the digital product after recognizing it.
The marker is set up for each product that the app can track to its marker. This can also highlight the way in which Augmented Reality in eCommerce can be useful for most of the products as they have stickers and logos on them.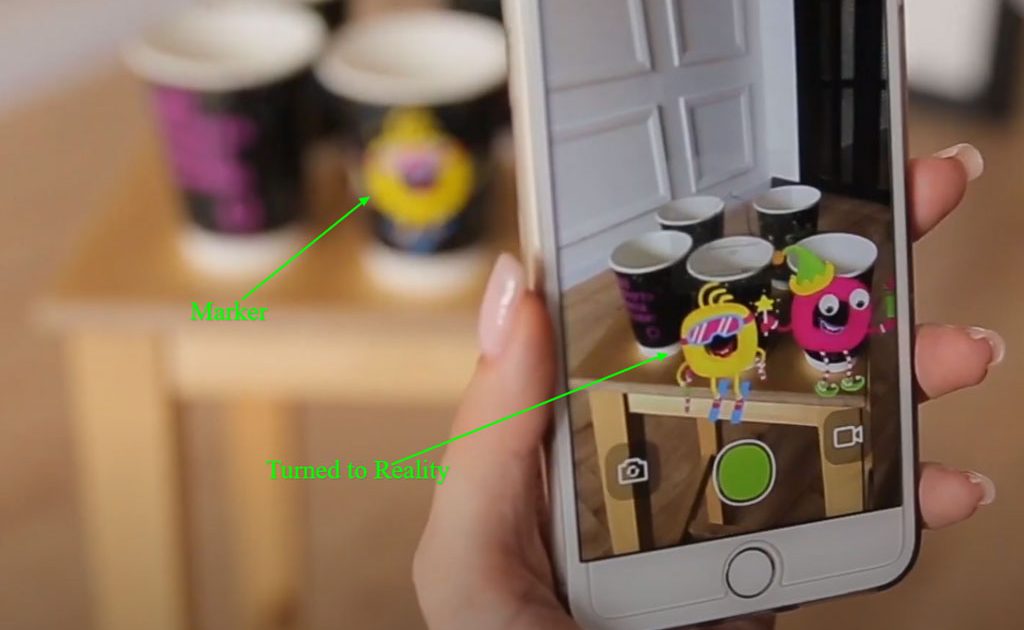 3. Location-Based AR
This AR technology uses your location through GPS and is used to find the place that you are looking for near your location.
When you look in your usual GPS, your target location is pinned on your screen over the map. But, in AR you can literally look at the pins floating like objects through your phone in the real environment to keep guiding you.
Though, this type of Augmented Reality in eCommerce is a little irrelevant but can work great for the delivery associates.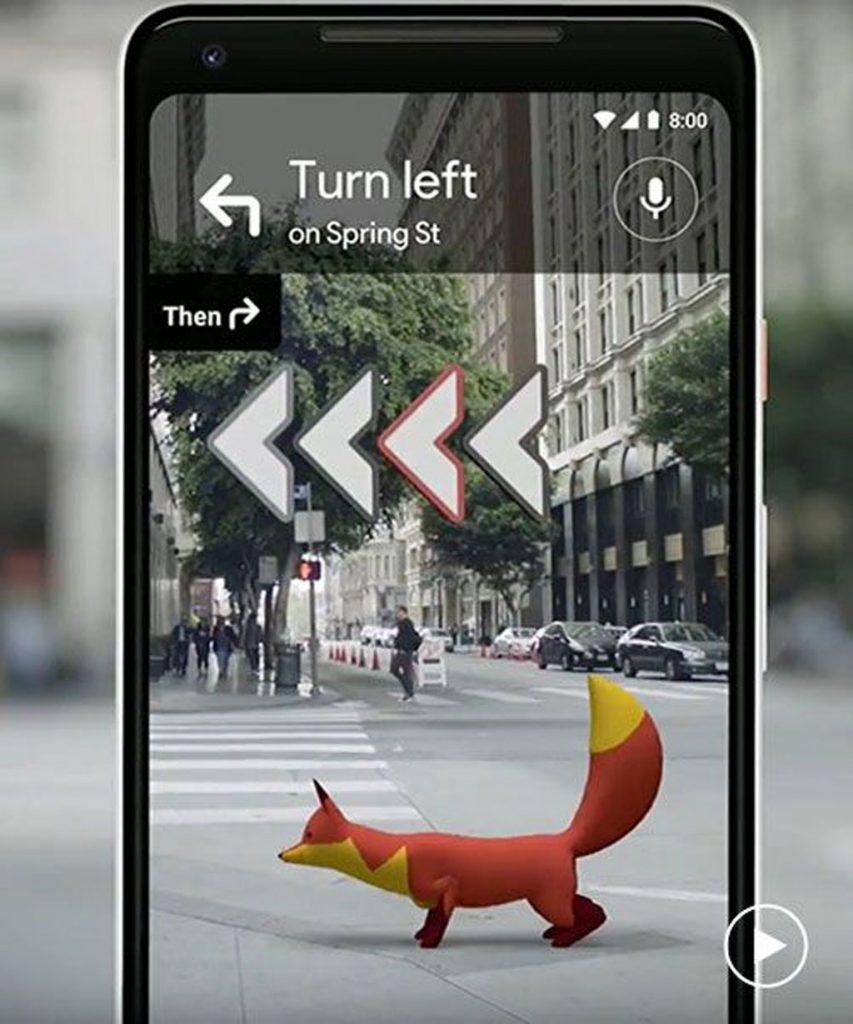 4. Outlining AR
The outlining AR may sound like projection AR but there's a very thin line in between. Where projection AR completely projects a whole product, the outlining AR simply outlines the things for you.
For example, if you are parking your car in the dark then these AR outlines will brighten the road lines for you to see. This technique can be used by civil engineers to outline a building model for its foundation and pillars.
5. Superimposition based AR
This is the kind of AR that completely replaces an object or a part of it with the Augmented digital part.
The user is able to select the part to be augmented on the screen of his/her smartphone or tablet and let the technology do the work.
Final Words for AR
Augmented Reality in eCommerce can add a "Wow" factor to everything along with providing convenience. The technology is making its way into big brands to keep them ahead of the competition which is why it has become necessary for all kinds of business to adapt it to beat the heat.
Augmented Reality in eCommerce is also a fabulous way to beat eCommerce competition. If you wish to stand out then your eCommerce business needs to learn a few techniques that can involve the usage of AR to build better engagement with old and new customers.
If you wish to learn more about eCommerce product photography, Product photo editing, and how to grow online, subscribe to the PixelPhant email newsletter below.
Try PixelPhant for free
Use PixelPhant to get more conversions for your online store with better product images.

Background Removal | Clipping Path | Color Correction | Cropping & Resize | Retouching | Shadows