Ultimate Guide on Amazon Sponsored Products – Amazon Advertising Guide
Updated on November 27, 2022 in
Ecommerce
by
Nishant Shrimali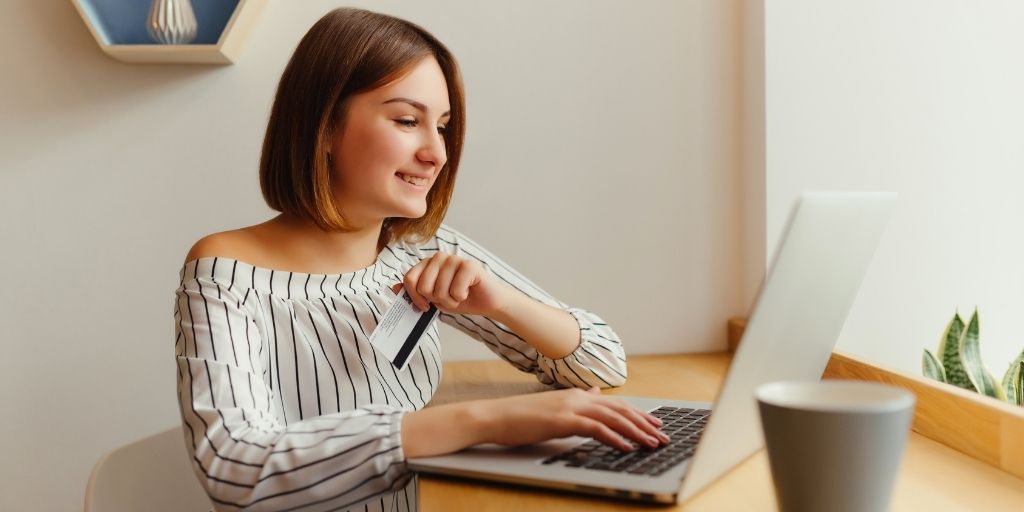 Amazon is the biggest eCommerce Marketplace in the world today. It has made it easy for a customer to buy a product, as well as, to sell a product for a seller. But over time the competition on Amazon has also hit new heights.
At present, there are more than 2.5 million sellers on Amazon. In order to fight back the competition and have the sales rolling in quickly, you can use Amazon Advertising. It is an advertising program that allows sellers to run ads on Amazon.
Amazon Advertising is mainly divided into two parts.
Amazon Sponsored Products
Amazon Sponsored Brands
While Amazon Sponsored Brands by is primarily focused on branding, Amazon Sponsored Products are focused to grow your sales.
Amazon Sponsored Products by Amazon Advertising is among the simplest, and the quickest way to showcase your product to your targeted customer. Not only it helps you grow your sales, but also helps you increase your product ranking in the long run.
Sounds profitable? Well surely it is, and here's an Ultimate Guide on Amazon Sponsored Products.
What are Amazon Sponsored Products?
Amazon Sponsored Products by Amazon Advertising is a cost-effective method of advertising your product on Amazon. It works on a CPC (Cost-Per-Click) advertising model, where you choose the product that you would like to advertise > choose the keyword > and pay the advertising fees, only and only when someone clicks your ads.
But how can running ads on Amazon be effective and useful for the sellers? Well here is your answer.
Why You Should Use Amazon Sponsored Products?
Following are some of the benefits that you can gain from Amazon Sponsored Products.
Increase Visibility
The hardest part of selling a product online or offline is to showcase your product to your targeted customer. These are the people who are looking for your product and have a very high potential to be your customer.
Amazon Sponsored products allow you to place your products in front of your targeted customer hence increases the chance to grow your sales.
Higher Returns
Unlike on a search engine, people searching on Amazon are not just looking to learn about a product, but are actually looking to buy it. Hence, when you are looking to run ads on Amazon, you have a higher return.
Seasonal boost
The right game of demand and supply makes a business successful. Hence with the Amazon Sponsored Products, you can push the visibility of your products that are highly in demand during that period of the year. For example, if you are selling clothing, you can push your summer clothing range when the summer is approaching.
Cost-Effective
As Amazon advertising works on a CPC model of advertising, you will be paying for the clicks that you get on your product, and not for the impression.
No Additional fees
Amazon doesn't charge you any additional fees to activate your account or keep the ads running. The simplistic approach by Amazon, helps you to run ads to make the most out of marketing efforts.
How to Set up a Sponsored Product Ads campaign?
Step 1: Login To Your Amazon Sellers Account
Go to your Amazon Sellers Central Account > Login and now in the navigation bar, go to Advertising.
Step 2 : Create Campaign
In the following section, you will find a "Create Campaign" Button. Doing that will take you to an ad info page, where you will be asked to fill in the information regarding the ads. This include
Campaign Name
Daily Budget
Start and End Date
Targeting Type (Automatic Targeting / Manual Targeting)
Automatic Targeting
Automatic Targeting lets Amazon advertising choose relevant keywords and set-up the ads for your product. Here are few benefits of Automatic targeting in Amazon Sponsored Products.
It allows you to skip the hassle of looking for the keywords and finding the Appropriate bid.
It allows you to experiment more without putting in too much effort.
Showcases your product on the longtail relevant keywords that you might haven't guessed people will search.
It is the best choice for the beginner, with no prior advertising experience.
Manual Targeting
While Automatic targeting has its pros, it also has the con that you aren't in control of. You may end up paying more, or the chances of your product not being relevantly showcased can be high. In this case, you rely on Manual Targeting.
In manual targeting, you choose the keywords that you think are relevant, you choose the bid, and ads are run according to you. Other benefits of manual targeting are as follows.
You can maximize return on ad spend
Bidding Keywords allows you to sell more with precise keyword research, which if done right can grow your sales
As you control your bidding, it is easier to pause the underperforming keywords.
It is best if you are a PPC expert or are working with one.
Step 3: Adding Keywords
If you have chosen to go with the automatic targeting, you would just have to add the products, put in a bid, and you are done. On the other hand, if you have chosen to target, you would require some extra effort.
Keywords Research
If you are just starting out, you may focus on the long-tail Keywords only. Long Tail Keywords are the one which consist of more than 3 words or a phrase.
This would allow you to have a lower competition and a higher conversion rate.
Start by typing your product in the search bar, and choose the most relevant keyword that fits your product description.
In order to learn everything about SEO and Keyword Research, we suggest you to go through Ultimate eCommerce SEO Guide.
Negative Keywords
While you'll be able to find the best keywords through the guide, you may also make a note to find the negative keywords too. These are the keywords that DON'T want your ads to run on.
This is a highly important step, as it could eliminate the chances of false clicks. For example, if you are running an ad on the keyword "Shoes", it might also pop "Shoelaces". This wouldn't be relevant to you, and you might just end up paying for nothing.
Steps 4: Review Your Ads
The most important step to have a successful Amazon Sponsored Products would be to keep an eye on how well your ads are performing, and that too on a daily basis. You need to prioritize the keywords that are performing well and pause the ads on the keyword, who are delivering no or less than expected results.
How much do Amazon Sponsored Products Cost?
You can run your Amazon Sponsored Products for a cost of $1 per day. But at the same time, Amazon also recommends you to have a daily ad budget of $10 to ensure that your ads don't stop in the middle of a well-performing day.
Tips for Successful Keyword Targeting with Sponsored Brands Ads
Above, we have broken down the Ultimate Guide on Amazon Sponsored Products by Amazon advertising. In addition, here are some additional tips that you must follow
Enhance your product titles as per the search behavior of your customer.
Use keywords that your customers are using to search for your product.
Use keyword in your title, URL, meta description, products page, and alt tag
Ensure you are using high-quality product images
Make sure you showcase your product from all sides
If you are looking forward to getting your product images edited by professionals to sell on Amazon, PixelPhant might be the best fit for you.
PixelPhant is a product image editing and product photo retouching service, helping eCommerce and Amazon sellers to get their images edited within a turnaround time of 24 hours. Worried about the cost? Well, you get all your images edited at a cost of less than a dollar per image.
Get a free image editing trial by PixelPhant by clicking on the "Get Started" button below.
Try PixelPhant for free
Use PixelPhant to get more conversions for your online store with better product images.

Background Removal | Clipping Path | Color Correction | Cropping & Resize | Retouching | Shadows