Ultimate A/B Testing For eCommerce Guide To Grow Your Sales
June 2, 2021 in eCommerce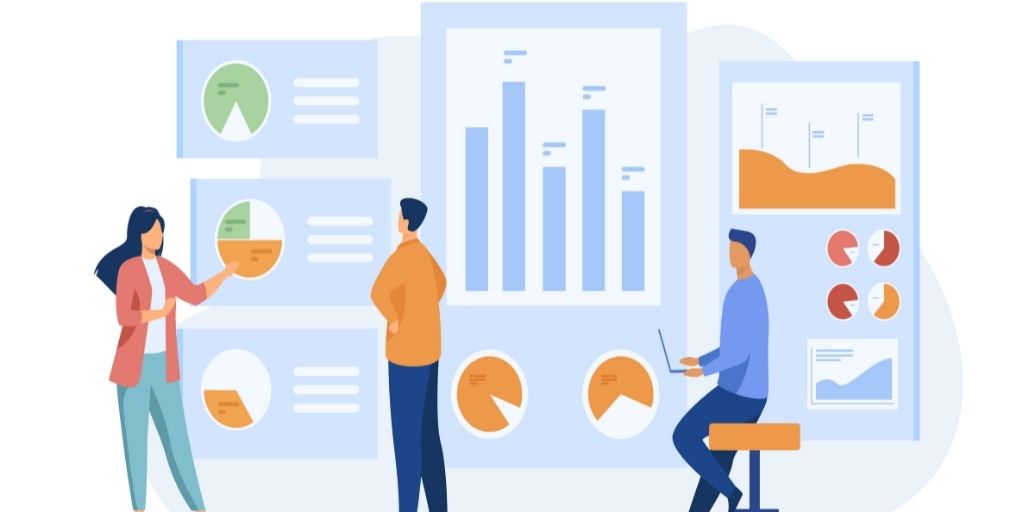 With the advancement in eCommerce technologies, we all are experiencing an abundance of ways to improve the customer experience each and every day. Everything seems attractive and a must to integrate, even though we have no idea how it will actually affect our sales.
But there's always a way to test it. That is, using A/B Testing for eCommerce. It has been a simple yet effective way to test which ad is performing better and then pursuing it for better goal completion.
And now it's time to take the same trial and error method to integrate with our eCommerce.
If you have no idea about A/B testing or the way it works, don't worry. This article is for you.
By the end, you will have in-depth learning about:
What is A/B Testing?
Benefits of A/B Testing for eCommerce
How Does A/B Testing Work?
Challenges With A/B Testing
How To Find The Right A/B Testing Solution?
So without wasting any more time, let's get started.
What Is A/B Testing?
In simple words, A/B testing is a way to test which design, content, or function is much more successful when compared to its other alternative. A/B testing for eCommerce allows you to test whether a design/content/function of your eCommerce is liked by your customers or not.
It is a simple yet effective way to test different variants of your eCommerce, without affecting the overall customer experience of your audience.
Sounds good right? But what are the actual benefits of your A/B Testing? Let's have look at some of the most common benefits of A/B testing for eCommerce
Benefits of A/B Testing for eCommerce
Actually Understanding Your Customer
We all know how important it is to understand your customer for eCommerce. Well A/B testing is among the few ways that actually tells you what your customer wants.
The results are purely based on the real customer's interaction, which means you get to learn what your customer likes in real-time.
This little information can be a serious competitive advantage if you are looking to grow your sales, as well as outrank your competitors when it comes to earning customer loyalty.
Data-Driven Approach
A/B testing allows you to test your eCommerce and choose the best fit based on the various matrix of customer interaction with your site. This allows you to clearly understand what works and what doesn't.
Higher Probability Of eCommerce Growth
Now that you are aware of what your customer wants, directly through the customers the probability of you moving in the right direction is much higher. Every change that you make in your eCommerce is to ensure that your customer has the best experience.
This results in higher engagement with your customer and gaining much more returning customers than ever.
How Does A/B Testing Work?
We hope you are convinced that integrating A/B testing for eCommerce is a way to actually grow your eCommerce. And now you must be having thoughts about how A/B testing actually works? How can you integrate A/B testing with eCommerce to gain all the benefits?
If you are, then allow us to help you out here.
For keeping things simple and easy to understand, we can understand A/B testing in three stages.
1. Creating two variants of single pages, namely Page A and Page B. These pages will have the same goal but could have a different approach towards attaining the goal. This is to learn which type of page/change works best for your eCommerce.
2. In the second step it's time to send traffic to these pages. Here, ideally, you are supposed to send 50% of the page traffic to Page A and the other 50% of the page traffic to Page B. The number of visitors on both pages must be equal to make sure both the results can be easily compared. You can use analytical tools like Google Analytics and Hot Jar to evaluate which page performed the best.
3. Lastly choose the right time to end the test. The best way to learn is by having a threshold of the audience for the pages. That is, if you are experiencing less traffic you shall consider running paid ads just to make sure the traffic on both your site is equal and it is easy to choose which page has been successful in achieving the goal.
Challenges With A/B Testing
Now that you are aware of the benefits of A/B testing for eCommerce as well as how A/B testing works, you must be aware of the challenges. So before you get started with all your desired changes, here are a few challenges that you must embrace yourself while running A/B testing for eCommerce.
1. Complexity Requires Experience
A/B testing requires a decent amount of experience in order to actually be able to run the right tests. You have learned how to use different testing tools. Also, you must have prior knowledge about Web Designing, Static Analysis, and various other domain-specific knowledge.
2. It Consumes Time
Running the A/B test for eCommerce isn't a spoon full of success one can swallow. One has to understand what the analysis is telling about the customers, what will be the best suit for the customer, and run multiple tests to get the final conclusion.
It's a long process and it takes time and effort to reach a decision. So make sure you are ready for it.
3. The Conditions Need To Be Ideal
Lastly, as discussed before, you have to make sure that you provide ideal conditions for the test subject to give the best result possible. This means the traffic on the pages should not be too less as it won't show the results rightfully. Also, the traffic on both pages should be equal to ensure that comparison is done based on the same matrix.
Here you might have to run paid ads to ensure that your testing is optimal.
How To Find The Right A/B Testing Solution?+
The right A/B testing Solution for eCommerce comprises two things. Right tools and right skill set.
As discussed in the challenges of A/B testing for eCommerce, one needs a pretty good experience to run the test rightfully. Your ideal candidate for running A/B testing would someone with the following skills:
Experience Data research
Experience Statistical Analysis
Understanding of Behavioural Psychology
Project Management
User Experience design
Understanding Conversion Strategy For Conversion optimization
Information Architecture
And now about the tools. Two of the best A/B Testing Solution are
VWO
If you are running a new eCommerce, that is if you don't wish to invest in heavy effective tools in the start VWO is the best A/B testing tool for your eCommerce.
It consists of all the major tools that one may need, is cost-effective, and get the work done. In saying that it also lacks some premium feature that is helpful for medium or large businesses.
If you are beginner, we suggest you start with Google Optimize. But if you are seriouse and are running a medium-large company, next will be the best fit for you.
Optimizely
Optimizely is somewhat an industry leader when it A/B testing for eCommerce and more. It rich in features, and comes with every option that one may need. And is tagged at a price that isn't best suited for small businessess.
Conclusion
In order to conclude this article, we would like you to remember a few things about A/B Testing for eCommerce. First being that it is highly effective, irrespective of the niche you choose.
There are various ways one can test customer preferences. And you as an eCommerce owner have to understand what's the best fit for your style of sale. Secondly, invest in people who have experience in A/B testing for eCommerce. It will allow you to save time and get the best results out of the test.
Try PixelPhant for free
---
Use PixelPhant to get more conversions for your online store with better product images.

Background Removal | Clipping Path | Color Correction | Cropping & Resize | Retouching | Shadows