7 Best Sales Countdown Timer App on Shopify
October 30, 2020 in eCommerce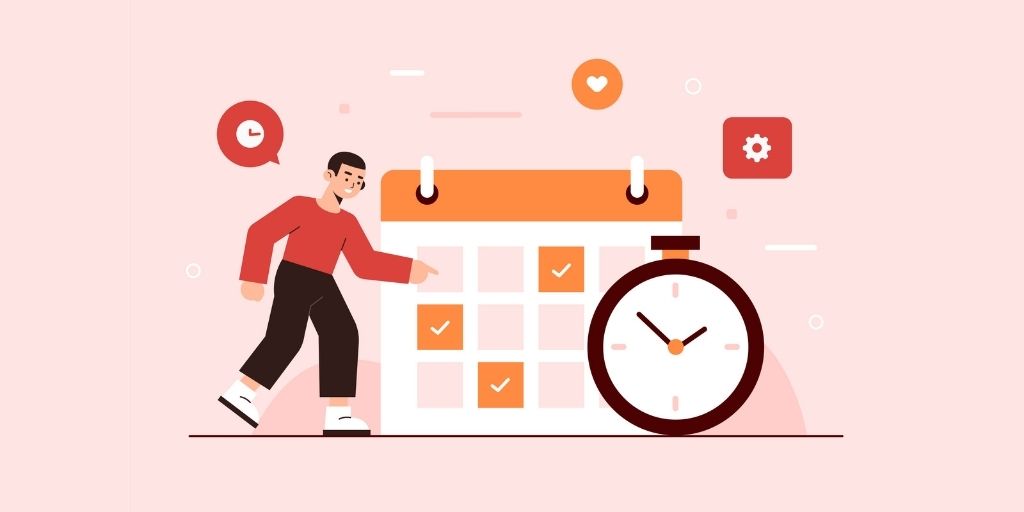 If you are reading this, you finally know what you need in order to grow your eCommerce. It is a time where things are changing. And the best way to grow your business today is literally by using TIME.
The minds of humans are formed in a way that Fear Of missing out -or FOMO if you may say- is a strong emotion which is very hard to neglect. As an eCommerce, you can use the best sales countdown timer app on Shopify to use this emotion for your advantage.
Are we going too fast? Let us start by understanding 'What is a Sales Countdown Timer?'
What is a Sales Countdown Timer?
In order to improve sales, eCommerce businesses often announce a limited period discount on their sites. Often due to discounts, customers tend to visit the site, but in some situations leave the site without making any purchase, as they aren't time-bound at that point.
In this situation, the eCommerce has started using Sale Countdown Timer. It is a clock showing how much time has left until the offer is valid. You may be shocked but just by adding the best sale countdown timer app, eCommerce has seen about a 50% increase in sales.
Well 50% advancement isn't small. But What are the other benefits of using the best sales countdown timer?
Benefits of Sales Countdown Timer in Shopify Store
Initial senses of urgency
We have discussed that seeing the time passing out before you can take advantage of it isn't the best place to be in for anyone. Hence when a customer visits your site two emotions are triggered. First would be getting an advantage of the price, another is the sense of taking an action.
As time is less the best option would be buying the product or rather wait and lose the advantage. This sense of urgency is a win-win as eCommerce has generated a sale and the customer has got an advantage.
Fear of missing out
Along with the sense of urgency, there comes the fear of missing out. In case if someone is aware of the time-based deal and wishes to buy the product, he or she won't miss out on this opportunity.
Moreover, if the deal is something that's irresistible, chances are the words will spread like bush fire. In no time, people will be sharing the news and you shall see higher conversion than you were expecting.
Enhances the value of the product
The value of the product always depends on the way your customer perceives it. When you use the best sales countdown timer apps, the demand for getting the product as soon as possible increases.
As the number of people wishing to buy the product increases, the value of the product in the eyes of the people also increases. Hence even after the discount is over, chances are the sale will keep rolling in.
Ease of work
All the above mentioned are the benefits of using a sales countdown timer, now let us discuss the benefits of using the best sales countdown timer apps on Shopify. The very first is that you won't require any coding as the app would do it for you. You would be getting editing options that are quick and easy to do. You can just install them and use them anytime you wish too. You can also read the best Shopify apps to increase sales.
Now that we have discussed all the benefits, let us see which are the best sales countdown timer apps on Shopify.
7 Best Sales Countdown Timer App on Shopify
Conversion Plus
Conversion Plus is free and a highly-rated timer making it first on the list of the best Sales Countdown timer. If you are starting out, you can use this app as there is no fixed time duration on the free plan, and when you wish to upgrade it at a price of $6.99/month.
Key features:
Highly customizable as you can edit the duration, text, look, and feel of the trimer to match your theme.
Even though it is a free app it has international language support to make it more personalized and targeted
The timer is completely watermarked free to make the look more genuine on your site.
You can set the timer on the Cart page, pop-up/drawers, and Checkout pages.
In addition to all this, you can also set what happens once the countdown is over, such as cart expiry or popping message, etc.
Hurrify
Hurrify is another amazing countdown timer that you can use on your Shopify store. To start with, you get a 2-day free trial so that you can see why it is among the best sales countdown timer apps that you shall use.
Key features:
The app is lightweight on your site hence it won't affect the speed your site takes to load.
You get two themes to choose from, in which you can edit the text, color, font style, and even the message according to the way it suits your style of eCommerce.
Other than a timer you can also show a progress bar which would represent how much time is left.
In addition to the timer, Hurrify also allows you to show the sold amount of goods to gain trust. Whenever another order will be placed the counter will increase automatically.
Sales Pop Master
As you shall see in the image itself, it has a whopping 5K plus reviews with a 4.8 rating supporting the claim that it is among the best sales countdown timer apps.
To start with, you get a 3-day free trial for the Sales Pop Master which you can choose out of three plans, which are priced at $9.99, $14.99, and $20.99 per month respectively. It is obvious that the value and features that you get increase as the price increases but you can start with a basic plan.
Key features:
It shows the recent sale in a form of Social proof appealing to more customers to trust you and make a purchase right away.
In the basic plan itself, you get to show your customer the recent product added to the cart.
You can also improve the conversion by showing off the countdown of stock to the customer.
As you progress the plan, you get features such as quick view, coupon code wheel, and cart countdown. With all this, you get a chance to improve the customer experience.
Countdown Timer
If you are looking for options, and a multi-purpose countdown timer then, Countdown Timer Ultimate is the best sales countdown timer for you. You get most all the features in the free version except there is a watermark of the KIALTECH. If you wish to remove it you go with the paid plan of $3.95/month.
Key features:
The timer is completely mobile-friendly and comes with 12 design clocks to let you choose according to your eCommerce.
Other than the designs, this app allows you to customize the text and fonts on the clock to give you more adaptability.
As all the features are in the free version, it is surely a must-try countdown timer. You can upgrade during the season where you see higher traffic to increase your conversion.
Countdown Sales Timer
Next on this list of the best sales countdown timers is the Countdown Sales Timer by Pixel Union. Well, the reason it is on the list is due to the features you get for free as well as the premium plan of this app. It only has a single paid plan which only costs you $5.99/month.
Key features:
In the free version of this app, you get basics covered with 6 themes and can publish 1 timer at a time.
Whereas when you upgrade the app, you get 17 themes to choose from, allows you to publish unlimited timer and you get a recurring daily timer.
In case you wish to have your own unique timer theme, you can also create your own theme in this app
Lastly, you also get performance tracking and advance tracking features to get insight analytics for a better understanding of your customers.
Sales Pop Up & Countdown Timer
Another best Sales Countdown Timer app along with the pop-up option is the Sale Pop Up & Countdown timer. It is a paid app with three plans to choose from. These plans are of $5.99, $12.99, and $29.99 for each month respectively. But in order to let you explore the best of it, you get a 7-day free trial of this app.
Key features:
The app allows you to show pop up to the customers to grab attention. In the basic plan, it lets you get 5000 pop up views which increase to 10000 and 50000 with further plans respectively.
Other than the following variation there aren't any other features that you may be missing out on.
You get features such as specific page targeting, exclude product, complete customization and email as well as chat support for all the plans.
Countdown Timer Bar
Lastly on this list of the best sales countdown timer apps is the Countdown Timer Bar. You get to choose from two plans, among which one is free and the other is priced at $9.99/month.
Key features:
The app has event-based bar designs to let you choose according to the season or the time of year it is when people are the most active buyers.
You can target the devices and the page that you are looking forward to showing off the timer.
In addition to all this you Geo-targeting, unlimited active bars, and much more in the premium plan of the timer.
Bonus read
Above as you have gone through the best sales countdown timer it is also important to note down some tips on how to use them. Three important tips that you shall remember are:
Don't over-do the deal. If you are actively selling on the discount and using countdown, your customer might lose the feeling of missing out and would leave as they could get the same deal next time. Make it something that they shall wait for. And having yearly sales would be just fine.
Have your timer set just beside the CTA to get the most out of your conversion as the customer could simply make a quick decision.
Don't fake it. If one thing you shall take away from these tips is then to remember not to fake it. The last thing any eCommerce wants is to lose the trust of the customer.
With this, we conclude this article on the best sales countdown timer apps and how you shall use these sales countdown timer. We highly recommend reading this article How to Sell on Shopify Successfully.
If you wish to learn how you can grow your eCommerce, about photography and product image editing, subscribe to PixelPhant free email newsletters to keep yourself updated.
Try PixelPhant for free
---
Use PixelPhant to get more conversions for your online store with better product images.

Background Removal | Clipping Path | Color Correction | Cropping & Resize | Retouching | Shadows